Strict Standards
: Non-static method JModuleHelper::getModules() should not be called statically, assuming $this from incompatible context in
/web/htdocs/www.novaitinera.it/home/joomla/libraries/joomla/document/html/html.php
on line
272
Strict Standards
: Non-static method JModuleHelper::_load() should not be called statically, assuming $this from incompatible context in
/web/htdocs/www.novaitinera.it/home/joomla/libraries/joomla/application/module/helper.php
on line
88
Strict Standards
: Non-static method JModuleHelper::getModules() should not be called statically, assuming $this from incompatible context in
/web/htdocs/www.novaitinera.it/home/joomla/libraries/joomla/document/html/html.php
on line
272
Strict Standards
: Non-static method JModuleHelper::_load() should not be called statically, assuming $this from incompatible context in
/web/htdocs/www.novaitinera.it/home/joomla/libraries/joomla/application/module/helper.php
on line
88
Strict Standards
: Non-static method JRequest::getBool() should not be called statically, assuming $this from incompatible context in
/web/htdocs/www.novaitinera.it/home/joomla/libraries/joomla/application/module/helper.php
on line
97
Strict Standards
: Non-static method JRequest::getVar() should not be called statically, assuming $this from incompatible context in
/web/htdocs/www.novaitinera.it/home/joomla/libraries/joomla/environment/request.php
on line
217
Strict Standards
: Non-static method JRequest::_cleanVar() should not be called statically, assuming $this from incompatible context in
/web/htdocs/www.novaitinera.it/home/joomla/libraries/joomla/environment/request.php
on line
151
Strict Standards
: Non-static method JFilterInput::getInstance() should not be called statically, assuming $this from incompatible context in
/web/htdocs/www.novaitinera.it/home/joomla/libraries/joomla/environment/request.php
on line
577
Strict Standards
: Non-static method JModuleHelper::getModules() should not be called statically, assuming $this from incompatible context in
/web/htdocs/www.novaitinera.it/home/joomla/libraries/joomla/document/html/html.php
on line
272
Strict Standards
: Non-static method JModuleHelper::_load() should not be called statically, assuming $this from incompatible context in
/web/htdocs/www.novaitinera.it/home/joomla/libraries/joomla/application/module/helper.php
on line
88
Strict Standards
: Non-static method JModuleHelper::getModules() should not be called statically, assuming $this from incompatible context in
/web/htdocs/www.novaitinera.it/home/joomla/libraries/joomla/document/html/html.php
on line
272
Strict Standards
: Non-static method JModuleHelper::_load() should not be called statically, assuming $this from incompatible context in
/web/htdocs/www.novaitinera.it/home/joomla/libraries/joomla/application/module/helper.php
on line
88
Strict Standards
: Non-static method JRequest::getBool() should not be called statically, assuming $this from incompatible context in
/web/htdocs/www.novaitinera.it/home/joomla/libraries/joomla/application/module/helper.php
on line
97
Strict Standards
: Non-static method JRequest::getVar() should not be called statically, assuming $this from incompatible context in
/web/htdocs/www.novaitinera.it/home/joomla/libraries/joomla/environment/request.php
on line
217
Strict Standards
: Non-static method JRequest::_cleanVar() should not be called statically, assuming $this from incompatible context in
/web/htdocs/www.novaitinera.it/home/joomla/libraries/joomla/environment/request.php
on line
151
Strict Standards
: Non-static method JFilterInput::getInstance() should not be called statically, assuming $this from incompatible context in
/web/htdocs/www.novaitinera.it/home/joomla/libraries/joomla/environment/request.php
on line
577
Strict Standards
: Non-static method JRequest::getCmd() should not be called statically, assuming $this from incompatible context in
/web/htdocs/www.novaitinera.it/home/joomla/templates/siteground-j15-162/index.php
on line
47
Strict Standards
: Non-static method JRequest::getVar() should not be called statically, assuming $this from incompatible context in
/web/htdocs/www.novaitinera.it/home/joomla/libraries/joomla/environment/request.php
on line
255
Strict Standards
: Non-static method JRequest::_cleanVar() should not be called statically, assuming $this from incompatible context in
/web/htdocs/www.novaitinera.it/home/joomla/libraries/joomla/environment/request.php
on line
134
Strict Standards
: Non-static method JFilterInput::getInstance() should not be called statically, assuming $this from incompatible context in
/web/htdocs/www.novaitinera.it/home/joomla/libraries/joomla/environment/request.php
on line
577
Strict Standards
: Non-static method JModuleHelper::getModules() should not be called statically, assuming $this from incompatible context in
/web/htdocs/www.novaitinera.it/home/joomla/libraries/joomla/document/html/html.php
on line
272
Strict Standards
: Non-static method JModuleHelper::_load() should not be called statically, assuming $this from incompatible context in
/web/htdocs/www.novaitinera.it/home/joomla/libraries/joomla/application/module/helper.php
on line
88
Strict Standards
: Non-static method JRequest::getCmd() should not be called statically, assuming $this from incompatible context in
/web/htdocs/www.novaitinera.it/home/joomla/templates/siteground-j15-162/index.php
on line
55
Strict Standards
: Non-static method JRequest::getVar() should not be called statically, assuming $this from incompatible context in
/web/htdocs/www.novaitinera.it/home/joomla/libraries/joomla/environment/request.php
on line
255
Strict Standards
: Non-static method JRequest::_cleanVar() should not be called statically, assuming $this from incompatible context in
/web/htdocs/www.novaitinera.it/home/joomla/libraries/joomla/environment/request.php
on line
134
Strict Standards
: Non-static method JFilterInput::getInstance() should not be called statically, assuming $this from incompatible context in
/web/htdocs/www.novaitinera.it/home/joomla/libraries/joomla/environment/request.php
on line
577
Login

Strict Standards: Non-static method modLoginHelper::getType() should not be called statically, assuming $this from incompatible context in /web/htdocs/www.novaitinera.it/home/joomla/modules/mod_login/mod_login.php on line 22

Strict Standards: Non-static method JFactory::getUser() should not be called statically, assuming $this from incompatible context in /web/htdocs/www.novaitinera.it/home/joomla/modules/mod_login/helper.php on line 49

Strict Standards: Non-static method JLoader::import() should not be called statically in /web/htdocs/www.novaitinera.it/home/joomla/libraries/loader.php on line 186

Strict Standards: Non-static method JFactory::getSession() should not be called statically, assuming $this from incompatible context in /web/htdocs/www.novaitinera.it/home/joomla/libraries/joomla/factory.php on line 163

Strict Standards: Non-static method modLoginHelper::getReturnURL() should not be called statically, assuming $this from incompatible context in /web/htdocs/www.novaitinera.it/home/joomla/modules/mod_login/mod_login.php on line 23

Strict Standards: Non-static method JFactory::getURI() should not be called statically, assuming $this from incompatible context in /web/htdocs/www.novaitinera.it/home/joomla/modules/mod_login/helper.php on line 40

Strict Standards: Non-static method JLoader::import() should not be called statically in /web/htdocs/www.novaitinera.it/home/joomla/libraries/loader.php on line 186

Strict Standards: Non-static method JURI::getInstance() should not be called statically, assuming $this from incompatible context in /web/htdocs/www.novaitinera.it/home/joomla/libraries/joomla/factory.php on line 403

Strict Standards: Non-static method JFactory::getUser() should not be called statically, assuming $this from incompatible context in /web/htdocs/www.novaitinera.it/home/joomla/modules/mod_login/mod_login.php on line 25

Strict Standards: Non-static method JLoader::import() should not be called statically in /web/htdocs/www.novaitinera.it/home/joomla/libraries/loader.php on line 186

Strict Standards: Non-static method JFactory::getSession() should not be called statically, assuming $this from incompatible context in /web/htdocs/www.novaitinera.it/home/joomla/libraries/joomla/factory.php on line 163

Strict Standards: Non-static method JModuleHelper::getLayoutPath() should not be called statically, assuming $this from incompatible context in /web/htdocs/www.novaitinera.it/home/joomla/modules/mod_login/mod_login.php on line 27

Strict Standards: Non-static method JPluginHelper::isEnabled() should not be called statically, assuming $this from incompatible context in /web/htdocs/www.novaitinera.it/home/joomla/modules/mod_login/tmpl/default.php on line 23

Strict Standards: Non-static method JPluginHelper::getPlugin() should not be called statically, assuming $this from incompatible context in /web/htdocs/www.novaitinera.it/home/joomla/libraries/joomla/plugin/helper.php on line 75

Strict Standards: Non-static method JPluginHelper::_load() should not be called statically, assuming $this from incompatible context in /web/htdocs/www.novaitinera.it/home/joomla/libraries/joomla/plugin/helper.php on line 41

Chi è online

Strict Standards: Non-static method modWhosonlineHelper::getOnlineCount() should not be called statically, assuming $this from incompatible context in /web/htdocs/www.novaitinera.it/home/joomla/modules/mod_whosonline/mod_whosonline.php on line 23

Strict Standards: Non-static method JFactory::getDBO() should not be called statically, assuming $this from incompatible context in /web/htdocs/www.novaitinera.it/home/joomla/modules/mod_whosonline/helper.php on line 21

Strict Standards: Non-static method JModuleHelper::getLayoutPath() should not be called statically, assuming $this from incompatible context in /web/htdocs/www.novaitinera.it/home/joomla/modules/mod_whosonline/mod_whosonline.php on line 30

Strict Standards: Non-static method JText::_() should not be called statically, assuming $this from incompatible context in /web/htdocs/www.novaitinera.it/home/joomla/modules/mod_whosonline/tmpl/default.php on line 6

Strict Standards: Non-static method JFactory::getLanguage() should not be called statically, assuming $this from incompatible context in /web/htdocs/www.novaitinera.it/home/joomla/libraries/joomla/methods.php on line 120

Strict Standards: Non-static method JText::sprintf() should not be called statically, assuming $this from incompatible context in /web/htdocs/www.novaitinera.it/home/joomla/modules/mod_whosonline/tmpl/default.php on line 11

Strict Standards: Non-static method JFactory::getLanguage() should not be called statically, assuming $this from incompatible context in /web/htdocs/www.novaitinera.it/home/joomla/libraries/joomla/methods.php on line 134
2 visitatori
Strict Standards: Non-static method JText::_() should not be called statically, assuming $this from incompatible context in /web/htdocs/www.novaitinera.it/home/joomla/modules/mod_whosonline/tmpl/default.php on line 26

Strict Standards: Non-static method JFactory::getLanguage() should not be called statically, assuming $this from incompatible context in /web/htdocs/www.novaitinera.it/home/joomla/libraries/joomla/methods.php on line 120
online
Strict Standards
: Non-static method JModuleHelper::getModules() should not be called statically, assuming $this from incompatible context in
/web/htdocs/www.novaitinera.it/home/joomla/libraries/joomla/document/html/html.php
on line
272
Strict Standards
: Non-static method JModuleHelper::_load() should not be called statically, assuming $this from incompatible context in
/web/htdocs/www.novaitinera.it/home/joomla/libraries/joomla/application/module/helper.php
on line
88
Strict Standards
: Non-static method JModuleHelper::getModules() should not be called statically, assuming $this from incompatible context in
/web/htdocs/www.novaitinera.it/home/joomla/libraries/joomla/document/html/html.php
on line
272
Strict Standards
: Non-static method JModuleHelper::_load() should not be called statically, assuming $this from incompatible context in
/web/htdocs/www.novaitinera.it/home/joomla/libraries/joomla/application/module/helper.php
on line
88
Strict Standards
: Non-static method JRequest::getBool() should not be called statically, assuming $this from incompatible context in
/web/htdocs/www.novaitinera.it/home/joomla/libraries/joomla/application/module/helper.php
on line
97
Strict Standards
: Non-static method JRequest::getVar() should not be called statically, assuming $this from incompatible context in
/web/htdocs/www.novaitinera.it/home/joomla/libraries/joomla/environment/request.php
on line
217
Strict Standards
: Non-static method JRequest::_cleanVar() should not be called statically, assuming $this from incompatible context in
/web/htdocs/www.novaitinera.it/home/joomla/libraries/joomla/environment/request.php
on line
151
Strict Standards
: Non-static method JFilterInput::getInstance() should not be called statically, assuming $this from incompatible context in
/web/htdocs/www.novaitinera.it/home/joomla/libraries/joomla/environment/request.php
on line
577
Strict Standards
: Non-static method JModuleHelper::getModules() should not be called statically, assuming $this from incompatible context in
/web/htdocs/www.novaitinera.it/home/joomla/libraries/joomla/document/html/html.php
on line
272
Strict Standards
: Non-static method JModuleHelper::_load() should not be called statically, assuming $this from incompatible context in
/web/htdocs/www.novaitinera.it/home/joomla/libraries/joomla/application/module/helper.php
on line
88
Strict Standards
: Non-static method JModuleHelper::getModules() should not be called statically, assuming $this from incompatible context in
/web/htdocs/www.novaitinera.it/home/joomla/libraries/joomla/document/html/html.php
on line
272
Strict Standards
: Non-static method JModuleHelper::_load() should not be called statically, assuming $this from incompatible context in
/web/htdocs/www.novaitinera.it/home/joomla/libraries/joomla/application/module/helper.php
on line
88
Strict Standards
: Non-static method JRequest::getBool() should not be called statically, assuming $this from incompatible context in
/web/htdocs/www.novaitinera.it/home/joomla/libraries/joomla/application/module/helper.php
on line
97
Strict Standards
: Non-static method JRequest::getVar() should not be called statically, assuming $this from incompatible context in
/web/htdocs/www.novaitinera.it/home/joomla/libraries/joomla/environment/request.php
on line
217
Strict Standards
: Non-static method JRequest::_cleanVar() should not be called statically, assuming $this from incompatible context in
/web/htdocs/www.novaitinera.it/home/joomla/libraries/joomla/environment/request.php
on line
151
Strict Standards
: Non-static method JFilterInput::getInstance() should not be called statically, assuming $this from incompatible context in
/web/htdocs/www.novaitinera.it/home/joomla/libraries/joomla/environment/request.php
on line
577
Strict Standards
: Non-static method JRequest::getCmd() should not be called statically, assuming $this from incompatible context in
/web/htdocs/www.novaitinera.it/home/joomla/templates/siteground-j15-162/index.php
on line
66
Strict Standards
: Non-static method JRequest::getVar() should not be called statically, assuming $this from incompatible context in
/web/htdocs/www.novaitinera.it/home/joomla/libraries/joomla/environment/request.php
on line
255
Strict Standards
: Non-static method JRequest::_cleanVar() should not be called statically, assuming $this from incompatible context in
/web/htdocs/www.novaitinera.it/home/joomla/libraries/joomla/environment/request.php
on line
134
Strict Standards
: Non-static method JFilterInput::getInstance() should not be called statically, assuming $this from incompatible context in
/web/htdocs/www.novaitinera.it/home/joomla/libraries/joomla/environment/request.php
on line
577
Strict Standards
: Non-static method JLoader::import() should not be called statically in
/web/htdocs/www.novaitinera.it/home/joomla/libraries/loader.php
on line
186
Strict Standards
: Non-static method JLoader::register() should not be called statically in
/web/htdocs/www.novaitinera.it/home/joomla/libraries/loader.php
on line
71
Strict Standards
: Non-static method JLoader::load() should not be called statically in
/web/htdocs/www.novaitinera.it/home/joomla/libraries/loader.php
on line
161
Strict Standards
: Non-static method JLoader::register() should not be called statically in
/web/htdocs/www.novaitinera.it/home/joomla/libraries/loader.php
on line
138
Strict Standards
: Non-static method JURI::base() should not be called statically, assuming $this from incompatible context in
/web/htdocs/www.novaitinera.it/home/joomla/components/com_idoblog/idoblog.php
on line
11
Strict Standards
: Non-static method JLoader::import() should not be called statically in
/web/htdocs/www.novaitinera.it/home/joomla/libraries/loader.php
on line
186
Strict Standards
: Non-static method JLoader::register() should not be called statically in
/web/htdocs/www.novaitinera.it/home/joomla/libraries/loader.php
on line
71
Strict Standards
: Non-static method JLoader::import() should not be called statically in
/web/htdocs/www.novaitinera.it/home/joomla/libraries/loader.php
on line
186
Strict Standards
: Non-static method JLoader::register() should not be called statically in
/web/htdocs/www.novaitinera.it/home/joomla/libraries/loader.php
on line
71
Strict Standards
: Non-static method JFactory::getDocument() should not be called statically, assuming $this from incompatible context in
/web/htdocs/www.novaitinera.it/home/joomla/components/com_idoblog/idoblog.php
on line
23
Strict Standards
: Non-static method JRequest::getWord() should not be called statically, assuming $this from incompatible context in
/web/htdocs/www.novaitinera.it/home/joomla/components/com_idoblog/idoblog.php
on line
29
Strict Standards
: Non-static method JRequest::getVar() should not be called statically, assuming $this from incompatible context in
/web/htdocs/www.novaitinera.it/home/joomla/libraries/joomla/environment/request.php
on line
236
Strict Standards
: Non-static method JRequest::_cleanVar() should not be called statically, assuming $this from incompatible context in
/web/htdocs/www.novaitinera.it/home/joomla/libraries/joomla/environment/request.php
on line
151
Strict Standards
: Non-static method JFilterInput::getInstance() should not be called statically, assuming $this from incompatible context in
/web/htdocs/www.novaitinera.it/home/joomla/libraries/joomla/environment/request.php
on line
577
Strict Standards
: Non-static method JFactory::getDocument() should not be called statically, assuming $this from incompatible context in
/web/htdocs/www.novaitinera.it/home/joomla/components/com_idoblog/idoblog.php
on line
38
Strict Standards
: Non-static method JLoader::import() should not be called statically in
/web/htdocs/www.novaitinera.it/home/joomla/libraries/loader.php
on line
186
Strict Standards
: Non-static method JLoader::register() should not be called statically in
/web/htdocs/www.novaitinera.it/home/joomla/libraries/loader.php
on line
71
Strict Standards
: Non-static method JLoader::load() should not be called statically in
/web/htdocs/www.novaitinera.it/home/joomla/libraries/loader.php
on line
161
Strict Standards
: Non-static method JLoader::register() should not be called statically in
/web/htdocs/www.novaitinera.it/home/joomla/libraries/loader.php
on line
138
Strict Standards
: Non-static method JModel::addIncludePath() should not be called statically, assuming $this from incompatible context in
/web/htdocs/www.novaitinera.it/home/joomla/libraries/joomla/application/component/controller.php
on line
382
Strict Standards
: Non-static method JLoader::import() should not be called statically in
/web/htdocs/www.novaitinera.it/home/joomla/libraries/loader.php
on line
186
Strict Standards
: Non-static method JPath::clean() should not be called statically, assuming $this from incompatible context in
/web/htdocs/www.novaitinera.it/home/joomla/libraries/joomla/application/component/model.php
on line
253
Strict Standards
: Non-static method JRequest::getVar() should not be called statically, assuming $this from incompatible context in
/web/htdocs/www.novaitinera.it/home/joomla/components/com_idoblog/idoblog.php
on line
44
Strict Standards
: Non-static method JRequest::_cleanVar() should not be called statically, assuming $this from incompatible context in
/web/htdocs/www.novaitinera.it/home/joomla/libraries/joomla/environment/request.php
on line
140
Strict Standards
: Non-static method JFilterInput::getInstance() should not be called statically, assuming $this from incompatible context in
/web/htdocs/www.novaitinera.it/home/joomla/libraries/joomla/environment/request.php
on line
577
Strict Standards
: Non-static method JRequest::setVar() should not be called statically, assuming $this from incompatible context in
/web/htdocs/www.novaitinera.it/home/joomla/components/com_idoblog/controller.php
on line
66
Strict Standards
: Non-static method JRequest::setVar() should not be called statically, assuming $this from incompatible context in
/web/htdocs/www.novaitinera.it/home/joomla/components/com_idoblog/controller.php
on line
67
Strict Standards
: Non-static method JFactory::getDocument() should not be called statically, assuming $this from incompatible context in
/web/htdocs/www.novaitinera.it/home/joomla/libraries/joomla/application/component/controller.php
on line
287
Strict Standards
: Non-static method JRequest::getCmd() should not be called statically, assuming $this from incompatible context in
/web/htdocs/www.novaitinera.it/home/joomla/libraries/joomla/application/component/controller.php
on line
290
Strict Standards
: Non-static method JRequest::getVar() should not be called statically, assuming $this from incompatible context in
/web/htdocs/www.novaitinera.it/home/joomla/libraries/joomla/environment/request.php
on line
255
Strict Standards
: Non-static method JRequest::_cleanVar() should not be called statically, assuming $this from incompatible context in
/web/htdocs/www.novaitinera.it/home/joomla/libraries/joomla/environment/request.php
on line
134
Strict Standards
: Non-static method JFilterInput::getInstance() should not be called statically, assuming $this from incompatible context in
/web/htdocs/www.novaitinera.it/home/joomla/libraries/joomla/environment/request.php
on line
577
Strict Standards
: Non-static method JRequest::getCmd() should not be called statically, assuming $this from incompatible context in
/web/htdocs/www.novaitinera.it/home/joomla/libraries/joomla/application/component/controller.php
on line
291
Strict Standards
: Non-static method JRequest::getVar() should not be called statically, assuming $this from incompatible context in
/web/htdocs/www.novaitinera.it/home/joomla/libraries/joomla/environment/request.php
on line
255
Strict Standards
: Non-static method JRequest::_cleanVar() should not be called statically, assuming $this from incompatible context in
/web/htdocs/www.novaitinera.it/home/joomla/libraries/joomla/environment/request.php
on line
134
Strict Standards
: Non-static method JFilterInput::getInstance() should not be called statically, assuming $this from incompatible context in
/web/htdocs/www.novaitinera.it/home/joomla/libraries/joomla/environment/request.php
on line
577
Strict Standards
: Non-static method JLoader::load() should not be called statically in
/web/htdocs/www.novaitinera.it/home/joomla/libraries/loader.php
on line
161
Strict Standards
: Non-static method JLoader::register() should not be called statically in
/web/htdocs/www.novaitinera.it/home/joomla/libraries/loader.php
on line
138
Strict Standards
: Non-static method JLoader::import() should not be called statically in
/web/htdocs/www.novaitinera.it/home/joomla/libraries/loader.php
on line
186
Strict Standards
: Non-static method JPath::find() should not be called statically, assuming $this from incompatible context in
/web/htdocs/www.novaitinera.it/home/joomla/libraries/joomla/application/component/controller.php
on line
627
Strict Standards
: Non-static method JLoader::import() should not be called statically in
/web/htdocs/www.novaitinera.it/home/joomla/libraries/loader.php
on line
186
Strict Standards
: Non-static method JLoader::register() should not be called statically in
/web/htdocs/www.novaitinera.it/home/joomla/libraries/loader.php
on line
71
Strict Standards
: Non-static method JLoader::load() should not be called statically in
/web/htdocs/www.novaitinera.it/home/joomla/libraries/loader.php
on line
161
Strict Standards
: Non-static method JLoader::register() should not be called statically in
/web/htdocs/www.novaitinera.it/home/joomla/libraries/loader.php
on line
138
Strict Standards
: Non-static method JLoader::import() should not be called statically in
/web/htdocs/www.novaitinera.it/home/joomla/libraries/loader.php
on line
186
Strict Standards
: Non-static method JMenu::getInstance() should not be called statically, assuming $this from incompatible context in
/web/htdocs/www.novaitinera.it/home/joomla/libraries/joomla/application/application.php
on line
717
Strict Standards
: Non-static method JError::isError() should not be called statically, assuming $this from incompatible context in
/web/htdocs/www.novaitinera.it/home/joomla/libraries/joomla/application/application.php
on line
718
Strict Standards
: Non-static method JFactory::getDBO() should not be called statically, assuming $this from incompatible context in
/web/htdocs/www.novaitinera.it/home/joomla/includes/application.php
on line
300
Strict Standards
: Non-static method JRequest::getCmd() should not be called statically, assuming $this from incompatible context in
/web/htdocs/www.novaitinera.it/home/joomla/includes/application.php
on line
310
Strict Standards
: Non-static method JRequest::getVar() should not be called statically, assuming $this from incompatible context in
/web/htdocs/www.novaitinera.it/home/joomla/libraries/joomla/environment/request.php
on line
255
Strict Standards
: Non-static method JRequest::_cleanVar() should not be called statically, assuming $this from incompatible context in
/web/htdocs/www.novaitinera.it/home/joomla/libraries/joomla/environment/request.php
on line
151
Strict Standards
: Non-static method JFilterInput::getInstance() should not be called statically, assuming $this from incompatible context in
/web/htdocs/www.novaitinera.it/home/joomla/libraries/joomla/environment/request.php
on line
577
Strict Standards
: Non-static method JFilterInput::clean() should not be called statically, assuming $this from incompatible context in
/web/htdocs/www.novaitinera.it/home/joomla/includes/application.php
on line
311
Strict Standards
: Non-static method JURI::base() should not be called statically, assuming $this from incompatible context in
/web/htdocs/www.novaitinera.it/home/joomla/libraries/joomla/application/component/view.php
on line
178
Strict Standards
: Non-static method JModel::getInstance() should not be called statically, assuming $this from incompatible context in
/web/htdocs/www.novaitinera.it/home/joomla/libraries/joomla/application/component/controller.php
on line
592
Strict Standards
: Non-static method JLoader::load() should not be called statically in
/web/htdocs/www.novaitinera.it/home/joomla/libraries/loader.php
on line
161
Strict Standards
: Non-static method JLoader::register() should not be called statically in
/web/htdocs/www.novaitinera.it/home/joomla/libraries/loader.php
on line
138
Strict Standards
: Non-static method JLoader::import() should not be called statically in
/web/htdocs/www.novaitinera.it/home/joomla/libraries/loader.php
on line
186
Strict Standards
: Non-static method JPath::find() should not be called statically, assuming $this from incompatible context in
/web/htdocs/www.novaitinera.it/home/joomla/libraries/joomla/application/component/model.php
on line
112
Strict Standards
: Non-static method JModel::addIncludePath() should not be called statically, assuming $this from incompatible context in
/web/htdocs/www.novaitinera.it/home/joomla/libraries/joomla/application/component/model.php
on line
113
Strict Standards
: Non-static method JModel::_createFileName() should not be called statically, assuming $this from incompatible context in
/web/htdocs/www.novaitinera.it/home/joomla/libraries/joomla/application/component/model.php
on line
114
Strict Standards
: Non-static method JLoader::import() should not be called statically in
/web/htdocs/www.novaitinera.it/home/joomla/libraries/loader.php
on line
186
Strict Standards
: Non-static method JFactory::getDBO() should not be called statically, assuming $this from incompatible context in
/web/htdocs/www.novaitinera.it/home/joomla/libraries/joomla/application/component/model.php
on line
83
Strict Standards
: Non-static method JLoader::import() should not be called statically in
/web/htdocs/www.novaitinera.it/home/joomla/libraries/loader.php
on line
186
Strict Standards
: Non-static method JTable::addIncludePath() should not be called statically, assuming $this from incompatible context in
/web/htdocs/www.novaitinera.it/home/joomla/libraries/joomla/application/component/model.php
on line
268
Strict Standards
: Non-static method JFactory::getApplication() should not be called statically, assuming $this from incompatible context in
/web/htdocs/www.novaitinera.it/home/joomla/libraries/joomla/application/component/controller.php
on line
356
Strict Standards
: Non-static method JLoader::import() should not be called statically in
/web/htdocs/www.novaitinera.it/home/joomla/libraries/loader.php
on line
186
Strict Standards
: Non-static method JMenu::getInstance() should not be called statically, assuming $this from incompatible context in
/web/htdocs/www.novaitinera.it/home/joomla/libraries/joomla/application/application.php
on line
717
Strict Standards
: Non-static method JError::isError() should not be called statically, assuming $this from incompatible context in
/web/htdocs/www.novaitinera.it/home/joomla/libraries/joomla/application/application.php
on line
718
Strict Standards
: Non-static method JFactory::getURI() should not be called statically, assuming $this from incompatible context in
/web/htdocs/www.novaitinera.it/home/joomla/components/com_idoblog/views/idoblog/view.html.php
on line
13
Strict Standards
: Non-static method JLoader::import() should not be called statically in
/web/htdocs/www.novaitinera.it/home/joomla/libraries/loader.php
on line
186
Strict Standards
: Non-static method JURI::getInstance() should not be called statically, assuming $this from incompatible context in
/web/htdocs/www.novaitinera.it/home/joomla/libraries/joomla/factory.php
on line
403
Strict Standards
: Non-static method JRequest::getVar() should not be called statically, assuming $this from incompatible context in
/web/htdocs/www.novaitinera.it/home/joomla/components/com_idoblog/views/idoblog/view.html.php
on line
14
Strict Standards
: Non-static method JRequest::_cleanVar() should not be called statically, assuming $this from incompatible context in
/web/htdocs/www.novaitinera.it/home/joomla/libraries/joomla/environment/request.php
on line
151
Strict Standards
: Non-static method JFilterInput::getInstance() should not be called statically, assuming $this from incompatible context in
/web/htdocs/www.novaitinera.it/home/joomla/libraries/joomla/environment/request.php
on line
577
Strict Standards
: Non-static method JRequest::getVar() should not be called statically, assuming $this from incompatible context in
/web/htdocs/www.novaitinera.it/home/joomla/components/com_idoblog/views/idoblog/view.html.php
on line
15
Strict Standards
: Non-static method JRequest::_cleanVar() should not be called statically, assuming $this from incompatible context in
/web/htdocs/www.novaitinera.it/home/joomla/libraries/joomla/environment/request.php
on line
151
Strict Standards
: Non-static method JFilterInput::getInstance() should not be called statically, assuming $this from incompatible context in
/web/htdocs/www.novaitinera.it/home/joomla/libraries/joomla/environment/request.php
on line
577
Strict Standards
: Non-static method JRequest::getVar() should not be called statically, assuming $this from incompatible context in
/web/htdocs/www.novaitinera.it/home/joomla/components/com_idoblog/views/idoblog/view.html.php
on line
16
Strict Standards
: Non-static method JRequest::_cleanVar() should not be called statically, assuming $this from incompatible context in
/web/htdocs/www.novaitinera.it/home/joomla/libraries/joomla/environment/request.php
on line
134
Strict Standards
: Non-static method JFilterInput::getInstance() should not be called statically, assuming $this from incompatible context in
/web/htdocs/www.novaitinera.it/home/joomla/libraries/joomla/environment/request.php
on line
577
Strict Standards
: Non-static method JRequest::getVar() should not be called statically, assuming $this from incompatible context in
/web/htdocs/www.novaitinera.it/home/joomla/components/com_idoblog/views/idoblog/view.html.php
on line
17
Strict Standards
: Non-static method JRequest::getVar() should not be called statically, assuming $this from incompatible context in
/web/htdocs/www.novaitinera.it/home/joomla/components/com_idoblog/views/idoblog/view.html.php
on line
18
Strict Standards
: Non-static method JRequest::_cleanVar() should not be called statically, assuming $this from incompatible context in
/web/htdocs/www.novaitinera.it/home/joomla/libraries/joomla/environment/request.php
on line
134
Strict Standards
: Non-static method JFilterInput::getInstance() should not be called statically, assuming $this from incompatible context in
/web/htdocs/www.novaitinera.it/home/joomla/libraries/joomla/environment/request.php
on line
577
Strict Standards
: Non-static method JDispatcher::getInstance() should not be called statically, assuming $this from incompatible context in
/web/htdocs/www.novaitinera.it/home/joomla/components/com_idoblog/views/idoblog/view.html.php
on line
19
Strict Standards
: Non-static method JFactory::getUser() should not be called statically, assuming $this from incompatible context in
/web/htdocs/www.novaitinera.it/home/joomla/components/com_idoblog/views/idoblog/view.html.php
on line
20
Strict Standards
: Non-static method JLoader::import() should not be called statically in
/web/htdocs/www.novaitinera.it/home/joomla/libraries/loader.php
on line
186
Strict Standards
: Non-static method JFactory::getSession() should not be called statically, assuming $this from incompatible context in
/web/htdocs/www.novaitinera.it/home/joomla/libraries/joomla/factory.php
on line
163
Strict Standards
: Non-static method JFactory::getDocument() should not be called statically, assuming $this from incompatible context in
/web/htdocs/www.novaitinera.it/home/joomla/components/com_idoblog/views/idoblog/view.html.php
on line
21
Strict Standards
: Non-static method JFactory::getACL() should not be called statically, assuming $this from incompatible context in
/web/htdocs/www.novaitinera.it/home/joomla/components/com_idoblog/views/idoblog/view.html.php
on line
22
Strict Standards
: Non-static method JFactory::_createACL() should not be called statically, assuming $this from incompatible context in
/web/htdocs/www.novaitinera.it/home/joomla/libraries/joomla/factory.php
on line
227
Strict Standards
: Non-static method JLoader::import() should not be called statically in
/web/htdocs/www.novaitinera.it/home/joomla/libraries/loader.php
on line
186
Strict Standards
: Non-static method JLoader::register() should not be called statically in
/web/htdocs/www.novaitinera.it/home/joomla/libraries/loader.php
on line
71
Strict Standards
: Non-static method JFactory::getDBO() should not be called statically, assuming $this from incompatible context in
/web/htdocs/www.novaitinera.it/home/joomla/libraries/joomla/factory.php
on line
527
Strict Standards
: Non-static method JLoader::load() should not be called statically in
/web/htdocs/www.novaitinera.it/home/joomla/libraries/loader.php
on line
161
Strict Standards
: Non-static method JLoader::register() should not be called statically in
/web/htdocs/www.novaitinera.it/home/joomla/libraries/loader.php
on line
138
Strict Standards
: Non-static method JLoader::import() should not be called statically in
/web/htdocs/www.novaitinera.it/home/joomla/libraries/loader.php
on line
186
Strict Standards
: Non-static method JLoader::import() should not be called statically in
/web/htdocs/www.novaitinera.it/home/joomla/libraries/loader.php
on line
186
Strict Standards
: Non-static method JFactory::getSession() should not be called statically, assuming $this from incompatible context in
/web/htdocs/www.novaitinera.it/home/joomla/components/com_idoblog/views/idoblog/view.html.php
on line
23
Strict Standards
: Non-static method JPluginHelper::importPlugin() should not be called statically, assuming $this from incompatible context in
/web/htdocs/www.novaitinera.it/home/joomla/components/com_idoblog/views/idoblog/view.html.php
on line
28
Strict Standards
: Non-static method JPluginHelper::_load() should not be called statically, assuming $this from incompatible context in
/web/htdocs/www.novaitinera.it/home/joomla/libraries/joomla/plugin/helper.php
on line
92
Strict Standards
: Non-static method JPluginHelper::_import() should not be called statically, assuming $this from incompatible context in
/web/htdocs/www.novaitinera.it/home/joomla/libraries/joomla/plugin/helper.php
on line
97
Strict Standards
: Non-static method JLoader::import() should not be called statically in
/web/htdocs/www.novaitinera.it/home/joomla/libraries/loader.php
on line
186
Strict Standards
: Non-static method JDispatcher::getInstance() should not be called statically, assuming $this from incompatible context in
/web/htdocs/www.novaitinera.it/home/joomla/libraries/joomla/application/application.php
on line
493
Strict Standards
: Non-static method JDispatcher::getInstance() should not be called statically, assuming $this from incompatible context in
/web/htdocs/www.novaitinera.it/home/joomla/libraries/joomla/plugin/helper.php
on line
140
Strict Standards
: Non-static method JLoader::load() should not be called statically in
/web/htdocs/www.novaitinera.it/home/joomla/libraries/loader.php
on line
161
Strict Standards
: Non-static method JLoader::register() should not be called statically in
/web/htdocs/www.novaitinera.it/home/joomla/libraries/loader.php
on line
138
Strict Standards
: Non-static method JPluginHelper::_import() should not be called statically, assuming $this from incompatible context in
/web/htdocs/www.novaitinera.it/home/joomla/libraries/joomla/plugin/helper.php
on line
97
Strict Standards
: Non-static method JLoader::import() should not be called statically in
/web/htdocs/www.novaitinera.it/home/joomla/libraries/loader.php
on line
186
Strict Standards
: Non-static method JDispatcher::getInstance() should not be called statically, assuming $this from incompatible context in
/web/htdocs/www.novaitinera.it/home/joomla/libraries/joomla/application/application.php
on line
493
Strict Standards
: Non-static method JDispatcher::getInstance() should not be called statically, assuming $this from incompatible context in
/web/htdocs/www.novaitinera.it/home/joomla/libraries/joomla/plugin/helper.php
on line
140
Strict Standards
: Non-static method JLoader::load() should not be called statically in
/web/htdocs/www.novaitinera.it/home/joomla/libraries/loader.php
on line
161
Strict Standards
: Non-static method JLoader::register() should not be called statically in
/web/htdocs/www.novaitinera.it/home/joomla/libraries/loader.php
on line
138
Strict Standards
: Non-static method JPluginHelper::_import() should not be called statically, assuming $this from incompatible context in
/web/htdocs/www.novaitinera.it/home/joomla/libraries/joomla/plugin/helper.php
on line
97
Strict Standards
: Non-static method JLoader::import() should not be called statically in
/web/htdocs/www.novaitinera.it/home/joomla/libraries/loader.php
on line
186
Strict Standards
: Non-static method JDispatcher::getInstance() should not be called statically, assuming $this from incompatible context in
/web/htdocs/www.novaitinera.it/home/joomla/libraries/joomla/application/application.php
on line
493
Strict Standards
: Non-static method JDispatcher::getInstance() should not be called statically, assuming $this from incompatible context in
/web/htdocs/www.novaitinera.it/home/joomla/libraries/joomla/plugin/helper.php
on line
140
Strict Standards
: Non-static method JLoader::load() should not be called statically in
/web/htdocs/www.novaitinera.it/home/joomla/libraries/loader.php
on line
161
Strict Standards
: Non-static method JLoader::register() should not be called statically in
/web/htdocs/www.novaitinera.it/home/joomla/libraries/loader.php
on line
138
Strict Standards
: Non-static method JPluginHelper::_import() should not be called statically, assuming $this from incompatible context in
/web/htdocs/www.novaitinera.it/home/joomla/libraries/joomla/plugin/helper.php
on line
97
Strict Standards
: Non-static method JLoader::import() should not be called statically in
/web/htdocs/www.novaitinera.it/home/joomla/libraries/loader.php
on line
186
Strict Standards
: Non-static method JDispatcher::getInstance() should not be called statically, assuming $this from incompatible context in
/web/htdocs/www.novaitinera.it/home/joomla/libraries/joomla/application/application.php
on line
493
Strict Standards
: Non-static method JDispatcher::getInstance() should not be called statically, assuming $this from incompatible context in
/web/htdocs/www.novaitinera.it/home/joomla/libraries/joomla/plugin/helper.php
on line
140
Strict Standards
: Non-static method JLoader::load() should not be called statically in
/web/htdocs/www.novaitinera.it/home/joomla/libraries/loader.php
on line
161
Strict Standards
: Non-static method JLoader::register() should not be called statically in
/web/htdocs/www.novaitinera.it/home/joomla/libraries/loader.php
on line
138
Strict Standards
: Non-static method JPluginHelper::_import() should not be called statically, assuming $this from incompatible context in
/web/htdocs/www.novaitinera.it/home/joomla/libraries/joomla/plugin/helper.php
on line
97
Strict Standards
: Non-static method JLoader::import() should not be called statically in
/web/htdocs/www.novaitinera.it/home/joomla/libraries/loader.php
on line
186
Strict Standards
: Non-static method JDispatcher::getInstance() should not be called statically, assuming $this from incompatible context in
/web/htdocs/www.novaitinera.it/home/joomla/libraries/joomla/application/application.php
on line
493
Strict Standards
: Non-static method JDispatcher::getInstance() should not be called statically, assuming $this from incompatible context in
/web/htdocs/www.novaitinera.it/home/joomla/libraries/joomla/plugin/helper.php
on line
140
Strict Standards
: Non-static method JLoader::load() should not be called statically in
/web/htdocs/www.novaitinera.it/home/joomla/libraries/loader.php
on line
161
Strict Standards
: Non-static method JLoader::register() should not be called statically in
/web/htdocs/www.novaitinera.it/home/joomla/libraries/loader.php
on line
138
Strict Standards
: Non-static method JFactory::getConfig() should not be called statically, assuming $this from incompatible context in
/web/htdocs/www.novaitinera.it/home/joomla/libraries/joomla/application/application.php
on line
391
Strict Standards
: Non-static method JRequest::getVar() should not be called statically, assuming $this from incompatible context in
/web/htdocs/www.novaitinera.it/home/joomla/components/com_idoblog/models/idoblog.php
on line
20
Strict Standards
: Non-static method JRequest::getVar() should not be called statically, assuming $this from incompatible context in
/web/htdocs/www.novaitinera.it/home/joomla/components/com_idoblog/models/idoblog.php
on line
21
Strict Standards
: Non-static method JRequest::_cleanVar() should not be called statically, assuming $this from incompatible context in
/web/htdocs/www.novaitinera.it/home/joomla/libraries/joomla/environment/request.php
on line
151
Strict Standards
: Non-static method JFilterInput::getInstance() should not be called statically, assuming $this from incompatible context in
/web/htdocs/www.novaitinera.it/home/joomla/libraries/joomla/environment/request.php
on line
577
Strict Standards
: Non-static method JRequest::getVar() should not be called statically, assuming $this from incompatible context in
/web/htdocs/www.novaitinera.it/home/joomla/components/com_idoblog/models/idoblog.php
on line
22
Strict Standards
: Non-static method JRequest::_cleanVar() should not be called statically, assuming $this from incompatible context in
/web/htdocs/www.novaitinera.it/home/joomla/libraries/joomla/environment/request.php
on line
140
Strict Standards
: Non-static method JFilterInput::getInstance() should not be called statically, assuming $this from incompatible context in
/web/htdocs/www.novaitinera.it/home/joomla/libraries/joomla/environment/request.php
on line
577
Strict Standards
: Non-static method JRequest::getVar() should not be called statically, assuming $this from incompatible context in
/web/htdocs/www.novaitinera.it/home/joomla/components/com_idoblog/models/idoblog.php
on line
23
Strict Standards
: Non-static method JRequest::_cleanVar() should not be called statically, assuming $this from incompatible context in
/web/htdocs/www.novaitinera.it/home/joomla/libraries/joomla/environment/request.php
on line
134
Strict Standards
: Non-static method JFilterInput::getInstance() should not be called statically, assuming $this from incompatible context in
/web/htdocs/www.novaitinera.it/home/joomla/libraries/joomla/environment/request.php
on line
577
Strict Standards
: Non-static method JRequest::getVar() should not be called statically, assuming $this from incompatible context in
/web/htdocs/www.novaitinera.it/home/joomla/components/com_idoblog/models/idoblog.php
on line
30
Strict Standards
: Non-static method JRequest::_cleanVar() should not be called statically, assuming $this from incompatible context in
/web/htdocs/www.novaitinera.it/home/joomla/libraries/joomla/environment/request.php
on line
151
Strict Standards
: Non-static method JFilterInput::getInstance() should not be called statically, assuming $this from incompatible context in
/web/htdocs/www.novaitinera.it/home/joomla/libraries/joomla/environment/request.php
on line
577
Strict Standards
: Non-static method JRequest::getVar() should not be called statically, assuming $this from incompatible context in
/web/htdocs/www.novaitinera.it/home/joomla/components/com_idoblog/models/idoblog.php
on line
31
Strict Standards
: Non-static method JRequest::_cleanVar() should not be called statically, assuming $this from incompatible context in
/web/htdocs/www.novaitinera.it/home/joomla/libraries/joomla/environment/request.php
on line
151
Strict Standards
: Non-static method JFilterInput::getInstance() should not be called statically, assuming $this from incompatible context in
/web/htdocs/www.novaitinera.it/home/joomla/libraries/joomla/environment/request.php
on line
577
Strict Standards
: Non-static method JRequest::getVar() should not be called statically, assuming $this from incompatible context in
/web/htdocs/www.novaitinera.it/home/joomla/components/com_idoblog/models/idoblog.php
on line
32
Strict Standards
: Non-static method JRequest::_cleanVar() should not be called statically, assuming $this from incompatible context in
/web/htdocs/www.novaitinera.it/home/joomla/libraries/joomla/environment/request.php
on line
151
Strict Standards
: Non-static method JFilterInput::getInstance() should not be called statically, assuming $this from incompatible context in
/web/htdocs/www.novaitinera.it/home/joomla/libraries/joomla/environment/request.php
on line
577
Strict Standards
: Non-static method JRequest::getVar() should not be called statically, assuming $this from incompatible context in
/web/htdocs/www.novaitinera.it/home/joomla/components/com_idoblog/models/idoblog.php
on line
103
Strict Standards
: Non-static method JRequest::_cleanVar() should not be called statically, assuming $this from incompatible context in
/web/htdocs/www.novaitinera.it/home/joomla/libraries/joomla/environment/request.php
on line
134
Strict Standards
: Non-static method JFilterInput::getInstance() should not be called statically, assuming $this from incompatible context in
/web/htdocs/www.novaitinera.it/home/joomla/libraries/joomla/environment/request.php
on line
577
Strict Standards
: Non-static method JFactory::getUser() should not be called statically, assuming $this from incompatible context in
/web/htdocs/www.novaitinera.it/home/joomla/components/com_idoblog/models/idoblog.php
on line
104
Strict Standards
: Non-static method JLoader::import() should not be called statically in
/web/htdocs/www.novaitinera.it/home/joomla/libraries/loader.php
on line
186
Strict Standards
: Non-static method JFactory::getSession() should not be called statically, assuming $this from incompatible context in
/web/htdocs/www.novaitinera.it/home/joomla/libraries/joomla/factory.php
on line
163
Strict Standards
: Non-static method JRequest::getVar() should not be called statically, assuming $this from incompatible context in
/web/htdocs/www.novaitinera.it/home/joomla/components/com_idoblog/models/idoblog.php
on line
105
Strict Standards
: Non-static method JRequest::_cleanVar() should not be called statically, assuming $this from incompatible context in
/web/htdocs/www.novaitinera.it/home/joomla/libraries/joomla/environment/request.php
on line
134
Strict Standards
: Non-static method JFilterInput::getInstance() should not be called statically, assuming $this from incompatible context in
/web/htdocs/www.novaitinera.it/home/joomla/libraries/joomla/environment/request.php
on line
577
Strict Standards
: Non-static method JFactory::getACL() should not be called statically, assuming $this from incompatible context in
/web/htdocs/www.novaitinera.it/home/joomla/components/com_idoblog/models/idoblog.php
on line
106
Strict Standards
: Non-static method JRequest::getVar() should not be called statically in
/web/htdocs/www.novaitinera.it/home/joomla/components/com_idoblog/helper.php
on line
36
Strict Standards
: Non-static method JRequest::_cleanVar() should not be called statically in
/web/htdocs/www.novaitinera.it/home/joomla/libraries/joomla/environment/request.php
on line
134
Strict Standards
: Non-static method JFilterInput::getInstance() should not be called statically in
/web/htdocs/www.novaitinera.it/home/joomla/libraries/joomla/environment/request.php
on line
577
Strict Standards
: Non-static method JRequest::getVar() should not be called statically in
/web/htdocs/www.novaitinera.it/home/joomla/components/com_idoblog/helper.php
on line
36
Strict Standards
: Non-static method JRequest::_cleanVar() should not be called statically in
/web/htdocs/www.novaitinera.it/home/joomla/libraries/joomla/environment/request.php
on line
134
Strict Standards
: Non-static method JFilterInput::getInstance() should not be called statically in
/web/htdocs/www.novaitinera.it/home/joomla/libraries/joomla/environment/request.php
on line
577
Strict Standards
: Non-static method JLoader::load() should not be called statically in
/web/htdocs/www.novaitinera.it/home/joomla/libraries/loader.php
on line
161
Strict Standards
: Non-static method JLoader::register() should not be called statically in
/web/htdocs/www.novaitinera.it/home/joomla/libraries/loader.php
on line
138
Strict Standards
: Non-static method JRoute::_() should not be called statically in
/web/htdocs/www.novaitinera.it/home/joomla/components/com_idoblog/helper.php
on line
54
Strict Standards
: Non-static method JFactory::getApplication() should not be called statically in
/web/htdocs/www.novaitinera.it/home/joomla/libraries/joomla/methods.php
on line
41
Strict Standards
: Non-static method JFactory::getConfig() should not be called statically, assuming $this from incompatible context in
/web/htdocs/www.novaitinera.it/home/joomla/includes/application.php
on line
372
Strict Standards
: Non-static method JLoader::import() should not be called statically in
/web/htdocs/www.novaitinera.it/home/joomla/libraries/loader.php
on line
186
Strict Standards
: Non-static method JRouter::getInstance() should not be called statically, assuming $this from incompatible context in
/web/htdocs/www.novaitinera.it/home/joomla/libraries/joomla/application/application.php
on line
671
Strict Standards
: Non-static method JError::isError() should not be called statically, assuming $this from incompatible context in
/web/htdocs/www.novaitinera.it/home/joomla/libraries/joomla/application/application.php
on line
672
Strict Standards
: Non-static method JSite::getMenu() should not be called statically, assuming $this from incompatible context in
/web/htdocs/www.novaitinera.it/home/joomla/includes/router.php
on line
419
Strict Standards
: Non-static method JApplication::getMenu() should not be called statically, assuming $this from incompatible context in
/web/htdocs/www.novaitinera.it/home/joomla/includes/application.php
on line
345
Strict Standards
: Non-static method JLoader::import() should not be called statically in
/web/htdocs/www.novaitinera.it/home/joomla/libraries/loader.php
on line
186
Strict Standards
: Non-static method JMenu::getInstance() should not be called statically, assuming $this from incompatible context in
/web/htdocs/www.novaitinera.it/home/joomla/libraries/joomla/application/application.php
on line
717
Strict Standards
: Non-static method JError::isError() should not be called statically, assuming $this from incompatible context in
/web/htdocs/www.novaitinera.it/home/joomla/libraries/joomla/application/application.php
on line
718
Strict Standards
: Non-static method JURI::base() should not be called statically, assuming $this from incompatible context in
/web/htdocs/www.novaitinera.it/home/joomla/includes/router.php
on line
109
Strict Standards
: Non-static method JRequest::getVar() should not be called statically in
/web/htdocs/www.novaitinera.it/home/joomla/components/com_idoblog/helper.php
on line
36
Strict Standards
: Non-static method JRequest::_cleanVar() should not be called statically in
/web/htdocs/www.novaitinera.it/home/joomla/libraries/joomla/environment/request.php
on line
134
Strict Standards
: Non-static method JFilterInput::getInstance() should not be called statically in
/web/htdocs/www.novaitinera.it/home/joomla/libraries/joomla/environment/request.php
on line
577
Strict Standards
: Non-static method JRequest::getVar() should not be called statically in
/web/htdocs/www.novaitinera.it/home/joomla/components/com_idoblog/helper.php
on line
36
Strict Standards
: Non-static method JRequest::_cleanVar() should not be called statically in
/web/htdocs/www.novaitinera.it/home/joomla/libraries/joomla/environment/request.php
on line
134
Strict Standards
: Non-static method JFilterInput::getInstance() should not be called statically in
/web/htdocs/www.novaitinera.it/home/joomla/libraries/joomla/environment/request.php
on line
577
Strict Standards
: Non-static method JRoute::_() should not be called statically in
/web/htdocs/www.novaitinera.it/home/joomla/components/com_idoblog/helper.php
on line
39
Strict Standards
: Non-static method JFactory::getApplication() should not be called statically in
/web/htdocs/www.novaitinera.it/home/joomla/libraries/joomla/methods.php
on line
41
Strict Standards
: Non-static method JFactory::getConfig() should not be called statically, assuming $this from incompatible context in
/web/htdocs/www.novaitinera.it/home/joomla/includes/application.php
on line
372
Strict Standards
: Non-static method JLoader::import() should not be called statically in
/web/htdocs/www.novaitinera.it/home/joomla/libraries/loader.php
on line
186
Strict Standards
: Non-static method JRouter::getInstance() should not be called statically, assuming $this from incompatible context in
/web/htdocs/www.novaitinera.it/home/joomla/libraries/joomla/application/application.php
on line
671
Strict Standards
: Non-static method JError::isError() should not be called statically, assuming $this from incompatible context in
/web/htdocs/www.novaitinera.it/home/joomla/libraries/joomla/application/application.php
on line
672
Strict Standards
: Non-static method JSite::getMenu() should not be called statically, assuming $this from incompatible context in
/web/htdocs/www.novaitinera.it/home/joomla/includes/router.php
on line
419
Strict Standards
: Non-static method JApplication::getMenu() should not be called statically, assuming $this from incompatible context in
/web/htdocs/www.novaitinera.it/home/joomla/includes/application.php
on line
345
Strict Standards
: Non-static method JLoader::import() should not be called statically in
/web/htdocs/www.novaitinera.it/home/joomla/libraries/loader.php
on line
186
Strict Standards
: Non-static method JMenu::getInstance() should not be called statically, assuming $this from incompatible context in
/web/htdocs/www.novaitinera.it/home/joomla/libraries/joomla/application/application.php
on line
717
Strict Standards
: Non-static method JError::isError() should not be called statically, assuming $this from incompatible context in
/web/htdocs/www.novaitinera.it/home/joomla/libraries/joomla/application/application.php
on line
718
Strict Standards
: Non-static method JURI::base() should not be called statically, assuming $this from incompatible context in
/web/htdocs/www.novaitinera.it/home/joomla/includes/router.php
on line
109
Strict Standards
: Non-static method JRequest::getVar() should not be called statically in
/web/htdocs/www.novaitinera.it/home/joomla/components/com_idoblog/helper.php
on line
36
Strict Standards
: Non-static method JRequest::_cleanVar() should not be called statically in
/web/htdocs/www.novaitinera.it/home/joomla/libraries/joomla/environment/request.php
on line
134
Strict Standards
: Non-static method JFilterInput::getInstance() should not be called statically in
/web/htdocs/www.novaitinera.it/home/joomla/libraries/joomla/environment/request.php
on line
577
Strict Standards
: Non-static method JRoute::_() should not be called statically in
/web/htdocs/www.novaitinera.it/home/joomla/components/com_idoblog/helper.php
on line
41
Strict Standards
: Non-static method JFactory::getApplication() should not be called statically in
/web/htdocs/www.novaitinera.it/home/joomla/libraries/joomla/methods.php
on line
41
Strict Standards
: Non-static method JFactory::getConfig() should not be called statically, assuming $this from incompatible context in
/web/htdocs/www.novaitinera.it/home/joomla/includes/application.php
on line
372
Strict Standards
: Non-static method JLoader::import() should not be called statically in
/web/htdocs/www.novaitinera.it/home/joomla/libraries/loader.php
on line
186
Strict Standards
: Non-static method JRouter::getInstance() should not be called statically, assuming $this from incompatible context in
/web/htdocs/www.novaitinera.it/home/joomla/libraries/joomla/application/application.php
on line
671
Strict Standards
: Non-static method JError::isError() should not be called statically, assuming $this from incompatible context in
/web/htdocs/www.novaitinera.it/home/joomla/libraries/joomla/application/application.php
on line
672
Strict Standards
: Non-static method JSite::getMenu() should not be called statically, assuming $this from incompatible context in
/web/htdocs/www.novaitinera.it/home/joomla/includes/router.php
on line
419
Strict Standards
: Non-static method JApplication::getMenu() should not be called statically, assuming $this from incompatible context in
/web/htdocs/www.novaitinera.it/home/joomla/includes/application.php
on line
345
Strict Standards
: Non-static method JLoader::import() should not be called statically in
/web/htdocs/www.novaitinera.it/home/joomla/libraries/loader.php
on line
186
Strict Standards
: Non-static method JMenu::getInstance() should not be called statically, assuming $this from incompatible context in
/web/htdocs/www.novaitinera.it/home/joomla/libraries/joomla/application/application.php
on line
717
Strict Standards
: Non-static method JError::isError() should not be called statically, assuming $this from incompatible context in
/web/htdocs/www.novaitinera.it/home/joomla/libraries/joomla/application/application.php
on line
718
Strict Standards
: Non-static method JURI::base() should not be called statically, assuming $this from incompatible context in
/web/htdocs/www.novaitinera.it/home/joomla/includes/router.php
on line
109
Strict Standards
: Non-static method JFactory::getDate() should not be called statically, assuming $this from incompatible context in
/web/htdocs/www.novaitinera.it/home/joomla/components/com_idoblog/models/idoblog.php
on line
138
Strict Standards
: Non-static method JFactory::getConfig() should not be called statically, assuming $this from incompatible context in
/web/htdocs/www.novaitinera.it/home/joomla/libraries/joomla/application/application.php
on line
391
Strict Standards
: Non-static method JLoader::import() should not be called statically in
/web/htdocs/www.novaitinera.it/home/joomla/libraries/loader.php
on line
186
Strict Standards
: Non-static method JLoader::register() should not be called statically in
/web/htdocs/www.novaitinera.it/home/joomla/libraries/loader.php
on line
71
Strict Standards
: Non-static method JFactory::getLanguage() should not be called statically, assuming $this from incompatible context in
/web/htdocs/www.novaitinera.it/home/joomla/libraries/joomla/factory.php
on line
427
Strict Standards
: Non-static method JLoader::load() should not be called statically in
/web/htdocs/www.novaitinera.it/home/joomla/libraries/loader.php
on line
161
Strict Standards
: Non-static method JLoader::register() should not be called statically in
/web/htdocs/www.novaitinera.it/home/joomla/libraries/loader.php
on line
138
Strict Standards
: Non-static method JRoute::_() should not be called statically, assuming $this from incompatible context in
/web/htdocs/www.novaitinera.it/home/joomla/components/com_idoblog/models/idoblog.php
on line
268
Strict Standards
: Non-static method JFactory::getApplication() should not be called statically, assuming $this from incompatible context in
/web/htdocs/www.novaitinera.it/home/joomla/libraries/joomla/methods.php
on line
41
Strict Standards
: Non-static method JFactory::getConfig() should not be called statically, assuming $this from incompatible context in
/web/htdocs/www.novaitinera.it/home/joomla/includes/application.php
on line
372
Strict Standards
: Non-static method JLoader::import() should not be called statically in
/web/htdocs/www.novaitinera.it/home/joomla/libraries/loader.php
on line
186
Strict Standards
: Non-static method JRouter::getInstance() should not be called statically, assuming $this from incompatible context in
/web/htdocs/www.novaitinera.it/home/joomla/libraries/joomla/application/application.php
on line
671
Strict Standards
: Non-static method JError::isError() should not be called statically, assuming $this from incompatible context in
/web/htdocs/www.novaitinera.it/home/joomla/libraries/joomla/application/application.php
on line
672
Strict Standards
: Non-static method JSite::getMenu() should not be called statically, assuming $this from incompatible context in
/web/htdocs/www.novaitinera.it/home/joomla/includes/router.php
on line
419
Strict Standards
: Non-static method JApplication::getMenu() should not be called statically, assuming $this from incompatible context in
/web/htdocs/www.novaitinera.it/home/joomla/includes/application.php
on line
345
Strict Standards
: Non-static method JLoader::import() should not be called statically in
/web/htdocs/www.novaitinera.it/home/joomla/libraries/loader.php
on line
186
Strict Standards
: Non-static method JMenu::getInstance() should not be called statically, assuming $this from incompatible context in
/web/htdocs/www.novaitinera.it/home/joomla/libraries/joomla/application/application.php
on line
717
Strict Standards
: Non-static method JError::isError() should not be called statically, assuming $this from incompatible context in
/web/htdocs/www.novaitinera.it/home/joomla/libraries/joomla/application/application.php
on line
718
Strict Standards
: Non-static method JURI::base() should not be called statically, assuming $this from incompatible context in
/web/htdocs/www.novaitinera.it/home/joomla/includes/router.php
on line
109
Strict Standards
: Non-static method JRoute::_() should not be called statically, assuming $this from incompatible context in
/web/htdocs/www.novaitinera.it/home/joomla/components/com_idoblog/models/idoblog.php
on line
268
Strict Standards
: Non-static method JFactory::getApplication() should not be called statically, assuming $this from incompatible context in
/web/htdocs/www.novaitinera.it/home/joomla/libraries/joomla/methods.php
on line
41
Strict Standards
: Non-static method JFactory::getConfig() should not be called statically, assuming $this from incompatible context in
/web/htdocs/www.novaitinera.it/home/joomla/includes/application.php
on line
372
Strict Standards
: Non-static method JLoader::import() should not be called statically in
/web/htdocs/www.novaitinera.it/home/joomla/libraries/loader.php
on line
186
Strict Standards
: Non-static method JRouter::getInstance() should not be called statically, assuming $this from incompatible context in
/web/htdocs/www.novaitinera.it/home/joomla/libraries/joomla/application/application.php
on line
671
Strict Standards
: Non-static method JError::isError() should not be called statically, assuming $this from incompatible context in
/web/htdocs/www.novaitinera.it/home/joomla/libraries/joomla/application/application.php
on line
672
Strict Standards
: Non-static method JSite::getMenu() should not be called statically, assuming $this from incompatible context in
/web/htdocs/www.novaitinera.it/home/joomla/includes/router.php
on line
419
Strict Standards
: Non-static method JApplication::getMenu() should not be called statically, assuming $this from incompatible context in
/web/htdocs/www.novaitinera.it/home/joomla/includes/application.php
on line
345
Strict Standards
: Non-static method JLoader::import() should not be called statically in
/web/htdocs/www.novaitinera.it/home/joomla/libraries/loader.php
on line
186
Strict Standards
: Non-static method JMenu::getInstance() should not be called statically, assuming $this from incompatible context in
/web/htdocs/www.novaitinera.it/home/joomla/libraries/joomla/application/application.php
on line
717
Strict Standards
: Non-static method JError::isError() should not be called statically, assuming $this from incompatible context in
/web/htdocs/www.novaitinera.it/home/joomla/libraries/joomla/application/application.php
on line
718
Strict Standards
: Non-static method JURI::base() should not be called statically, assuming $this from incompatible context in
/web/htdocs/www.novaitinera.it/home/joomla/includes/router.php
on line
109
Strict Standards
: Non-static method JRoute::_() should not be called statically, assuming $this from incompatible context in
/web/htdocs/www.novaitinera.it/home/joomla/components/com_idoblog/models/idoblog.php
on line
268
Strict Standards
: Non-static method JFactory::getApplication() should not be called statically, assuming $this from incompatible context in
/web/htdocs/www.novaitinera.it/home/joomla/libraries/joomla/methods.php
on line
41
Strict Standards
: Non-static method JFactory::getConfig() should not be called statically, assuming $this from incompatible context in
/web/htdocs/www.novaitinera.it/home/joomla/includes/application.php
on line
372
Strict Standards
: Non-static method JLoader::import() should not be called statically in
/web/htdocs/www.novaitinera.it/home/joomla/libraries/loader.php
on line
186
Strict Standards
: Non-static method JRouter::getInstance() should not be called statically, assuming $this from incompatible context in
/web/htdocs/www.novaitinera.it/home/joomla/libraries/joomla/application/application.php
on line
671
Strict Standards
: Non-static method JError::isError() should not be called statically, assuming $this from incompatible context in
/web/htdocs/www.novaitinera.it/home/joomla/libraries/joomla/application/application.php
on line
672
Strict Standards
: Non-static method JSite::getMenu() should not be called statically, assuming $this from incompatible context in
/web/htdocs/www.novaitinera.it/home/joomla/includes/router.php
on line
419
Strict Standards
: Non-static method JApplication::getMenu() should not be called statically, assuming $this from incompatible context in
/web/htdocs/www.novaitinera.it/home/joomla/includes/application.php
on line
345
Strict Standards
: Non-static method JLoader::import() should not be called statically in
/web/htdocs/www.novaitinera.it/home/joomla/libraries/loader.php
on line
186
Strict Standards
: Non-static method JMenu::getInstance() should not be called statically, assuming $this from incompatible context in
/web/htdocs/www.novaitinera.it/home/joomla/libraries/joomla/application/application.php
on line
717
Strict Standards
: Non-static method JError::isError() should not be called statically, assuming $this from incompatible context in
/web/htdocs/www.novaitinera.it/home/joomla/libraries/joomla/application/application.php
on line
718
Strict Standards
: Non-static method JURI::base() should not be called statically, assuming $this from incompatible context in
/web/htdocs/www.novaitinera.it/home/joomla/includes/router.php
on line
109
Strict Standards
: Non-static method JRoute::_() should not be called statically, assuming $this from incompatible context in
/web/htdocs/www.novaitinera.it/home/joomla/components/com_idoblog/models/idoblog.php
on line
268
Strict Standards
: Non-static method JFactory::getApplication() should not be called statically, assuming $this from incompatible context in
/web/htdocs/www.novaitinera.it/home/joomla/libraries/joomla/methods.php
on line
41
Strict Standards
: Non-static method JFactory::getConfig() should not be called statically, assuming $this from incompatible context in
/web/htdocs/www.novaitinera.it/home/joomla/includes/application.php
on line
372
Strict Standards
: Non-static method JLoader::import() should not be called statically in
/web/htdocs/www.novaitinera.it/home/joomla/libraries/loader.php
on line
186
Strict Standards
: Non-static method JRouter::getInstance() should not be called statically, assuming $this from incompatible context in
/web/htdocs/www.novaitinera.it/home/joomla/libraries/joomla/application/application.php
on line
671
Strict Standards
: Non-static method JError::isError() should not be called statically, assuming $this from incompatible context in
/web/htdocs/www.novaitinera.it/home/joomla/libraries/joomla/application/application.php
on line
672
Strict Standards
: Non-static method JSite::getMenu() should not be called statically, assuming $this from incompatible context in
/web/htdocs/www.novaitinera.it/home/joomla/includes/router.php
on line
419
Strict Standards
: Non-static method JApplication::getMenu() should not be called statically, assuming $this from incompatible context in
/web/htdocs/www.novaitinera.it/home/joomla/includes/application.php
on line
345
Strict Standards
: Non-static method JLoader::import() should not be called statically in
/web/htdocs/www.novaitinera.it/home/joomla/libraries/loader.php
on line
186
Strict Standards
: Non-static method JMenu::getInstance() should not be called statically, assuming $this from incompatible context in
/web/htdocs/www.novaitinera.it/home/joomla/libraries/joomla/application/application.php
on line
717
Strict Standards
: Non-static method JError::isError() should not be called statically, assuming $this from incompatible context in
/web/htdocs/www.novaitinera.it/home/joomla/libraries/joomla/application/application.php
on line
718
Strict Standards
: Non-static method JURI::base() should not be called statically, assuming $this from incompatible context in
/web/htdocs/www.novaitinera.it/home/joomla/includes/router.php
on line
109
Strict Standards
: Non-static method JLoader::import() should not be called statically in
/web/htdocs/www.novaitinera.it/home/joomla/libraries/loader.php
on line
186
Strict Standards
: Non-static method JFactory::getUser() should not be called statically in
/web/htdocs/www.novaitinera.it/home/joomla/components/com_idoblog/helper.php
on line
69
Strict Standards
: Non-static method JLoader::import() should not be called statically in
/web/htdocs/www.novaitinera.it/home/joomla/libraries/loader.php
on line
186
Strict Standards
: Non-static method JFactory::getSession() should not be called statically in
/web/htdocs/www.novaitinera.it/home/joomla/libraries/joomla/factory.php
on line
163
Strict Standards
: Non-static method JText::_() should not be called statically in
/web/htdocs/www.novaitinera.it/home/joomla/components/com_idoblog/helper.php
on line
73
Strict Standards
: Non-static method JFactory::getLanguage() should not be called statically in
/web/htdocs/www.novaitinera.it/home/joomla/libraries/joomla/methods.php
on line
120
Strict Standards
: Non-static method JText::_() should not be called statically in
/web/htdocs/www.novaitinera.it/home/joomla/components/com_idoblog/helper.php
on line
75
Strict Standards
: Non-static method JFactory::getLanguage() should not be called statically in
/web/htdocs/www.novaitinera.it/home/joomla/libraries/joomla/methods.php
on line
120
Strict Standards
: Non-static method JFactory::getDBO() should not be called statically, assuming $this from incompatible context in
/web/htdocs/www.novaitinera.it/home/joomla/components/com_idoblog/models/idoblog.php
on line
276
Strict Standards
: Non-static method JLoader::import() should not be called statically in
/web/htdocs/www.novaitinera.it/home/joomla/libraries/loader.php
on line
186
Strict Standards
: Non-static method JLoader::register() should not be called statically in
/web/htdocs/www.novaitinera.it/home/joomla/libraries/loader.php
on line
71
Strict Standards
: Non-static method JLoader::load() should not be called statically in
/web/htdocs/www.novaitinera.it/home/joomla/libraries/loader.php
on line
161
Strict Standards
: Non-static method JLoader::register() should not be called statically in
/web/htdocs/www.novaitinera.it/home/joomla/libraries/loader.php
on line
138
Strict Standards
: Non-static method JPathway::getInstance() should not be called statically, assuming $this from incompatible context in
/web/htdocs/www.novaitinera.it/home/joomla/libraries/joomla/application/application.php
on line
694
Strict Standards
: Non-static method JApplicationHelper::getClientInfo() should not be called statically, assuming $this from incompatible context in
/web/htdocs/www.novaitinera.it/home/joomla/libraries/joomla/application/pathway.php
on line
75
Strict Standards
: Non-static method JSite::getMenu() should not be called statically, assuming $this from incompatible context in
/web/htdocs/www.novaitinera.it/home/joomla/includes/pathway.php
on line
34
Strict Standards
: Non-static method JApplication::getMenu() should not be called statically, assuming $this from incompatible context in
/web/htdocs/www.novaitinera.it/home/joomla/includes/application.php
on line
345
Strict Standards
: Non-static method JLoader::import() should not be called statically in
/web/htdocs/www.novaitinera.it/home/joomla/libraries/loader.php
on line
186
Strict Standards
: Non-static method JMenu::getInstance() should not be called statically, assuming $this from incompatible context in
/web/htdocs/www.novaitinera.it/home/joomla/libraries/joomla/application/application.php
on line
717
Strict Standards
: Non-static method JError::isError() should not be called statically, assuming $this from incompatible context in
/web/htdocs/www.novaitinera.it/home/joomla/libraries/joomla/application/application.php
on line
718
Strict Standards
: Non-static method JError::isError() should not be called statically, assuming $this from incompatible context in
/web/htdocs/www.novaitinera.it/home/joomla/libraries/joomla/application/application.php
on line
695
Strict Standards
: Non-static method JText::_() should not be called statically, assuming $this from incompatible context in
/web/htdocs/www.novaitinera.it/home/joomla/components/com_idoblog/models/idoblog.php
on line
93
Strict Standards
: Non-static method JFactory::getLanguage() should not be called statically, assuming $this from incompatible context in
/web/htdocs/www.novaitinera.it/home/joomla/libraries/joomla/methods.php
on line
120
Strict Standards
: Non-static method JLoader::import() should not be called statically in
/web/htdocs/www.novaitinera.it/home/joomla/libraries/loader.php
on line
186
Strict Standards
: Non-static method JLoader::register() should not be called statically in
/web/htdocs/www.novaitinera.it/home/joomla/libraries/loader.php
on line
71
Strict Standards
: Non-static method JLoader::load() should not be called statically in
/web/htdocs/www.novaitinera.it/home/joomla/libraries/loader.php
on line
161
Strict Standards
: Non-static method JLoader::register() should not be called statically in
/web/htdocs/www.novaitinera.it/home/joomla/libraries/loader.php
on line
138
Strict Standards
: Non-static method JRoute::_() should not be called statically, assuming $this from incompatible context in
/web/htdocs/www.novaitinera.it/home/joomla/components/com_idoblog/views/idoblog/view.html.php
on line
103
Strict Standards
: Non-static method JFactory::getApplication() should not be called statically, assuming $this from incompatible context in
/web/htdocs/www.novaitinera.it/home/joomla/libraries/joomla/methods.php
on line
41
Strict Standards
: Non-static method JFactory::getConfig() should not be called statically, assuming $this from incompatible context in
/web/htdocs/www.novaitinera.it/home/joomla/includes/application.php
on line
372
Strict Standards
: Non-static method JLoader::import() should not be called statically in
/web/htdocs/www.novaitinera.it/home/joomla/libraries/loader.php
on line
186
Strict Standards
: Non-static method JRouter::getInstance() should not be called statically, assuming $this from incompatible context in
/web/htdocs/www.novaitinera.it/home/joomla/libraries/joomla/application/application.php
on line
671
Strict Standards
: Non-static method JError::isError() should not be called statically, assuming $this from incompatible context in
/web/htdocs/www.novaitinera.it/home/joomla/libraries/joomla/application/application.php
on line
672
Strict Standards
: Non-static method JURI::buildQuery() should not be called statically, assuming $this from incompatible context in
/web/htdocs/www.novaitinera.it/home/joomla/libraries/joomla/application/router.php
on line
374
Strict Standards
: Non-static method JSite::getMenu() should not be called statically, assuming $this from incompatible context in
/web/htdocs/www.novaitinera.it/home/joomla/includes/router.php
on line
419
Strict Standards
: Non-static method JApplication::getMenu() should not be called statically, assuming $this from incompatible context in
/web/htdocs/www.novaitinera.it/home/joomla/includes/application.php
on line
345
Strict Standards
: Non-static method JLoader::import() should not be called statically in
/web/htdocs/www.novaitinera.it/home/joomla/libraries/loader.php
on line
186
Strict Standards
: Non-static method JMenu::getInstance() should not be called statically, assuming $this from incompatible context in
/web/htdocs/www.novaitinera.it/home/joomla/libraries/joomla/application/application.php
on line
717
Strict Standards
: Non-static method JError::isError() should not be called statically, assuming $this from incompatible context in
/web/htdocs/www.novaitinera.it/home/joomla/libraries/joomla/application/application.php
on line
718
Strict Standards
: Non-static method JURI::base() should not be called statically, assuming $this from incompatible context in
/web/htdocs/www.novaitinera.it/home/joomla/includes/router.php
on line
109
Strict Standards
: Non-static method JLoader::load() should not be called statically in
/web/htdocs/www.novaitinera.it/home/joomla/libraries/loader.php
on line
161
Strict Standards
: Non-static method JLoader::register() should not be called statically in
/web/htdocs/www.novaitinera.it/home/joomla/libraries/loader.php
on line
138
Strict Standards
: Non-static method JArrayHelper::toString() should not be called statically, assuming $this from incompatible context in
/web/htdocs/www.novaitinera.it/home/joomla/libraries/joomla/document/html/html.php
on line
126
Strict Standards
: Non-static method JRoute::_() should not be called statically, assuming $this from incompatible context in
/web/htdocs/www.novaitinera.it/home/joomla/components/com_idoblog/views/idoblog/view.html.php
on line
105
Strict Standards
: Non-static method JFactory::getApplication() should not be called statically, assuming $this from incompatible context in
/web/htdocs/www.novaitinera.it/home/joomla/libraries/joomla/methods.php
on line
41
Strict Standards
: Non-static method JFactory::getConfig() should not be called statically, assuming $this from incompatible context in
/web/htdocs/www.novaitinera.it/home/joomla/includes/application.php
on line
372
Strict Standards
: Non-static method JLoader::import() should not be called statically in
/web/htdocs/www.novaitinera.it/home/joomla/libraries/loader.php
on line
186
Strict Standards
: Non-static method JRouter::getInstance() should not be called statically, assuming $this from incompatible context in
/web/htdocs/www.novaitinera.it/home/joomla/libraries/joomla/application/application.php
on line
671
Strict Standards
: Non-static method JError::isError() should not be called statically, assuming $this from incompatible context in
/web/htdocs/www.novaitinera.it/home/joomla/libraries/joomla/application/application.php
on line
672
Strict Standards
: Non-static method JURI::buildQuery() should not be called statically, assuming $this from incompatible context in
/web/htdocs/www.novaitinera.it/home/joomla/libraries/joomla/application/router.php
on line
374
Strict Standards
: Non-static method JSite::getMenu() should not be called statically, assuming $this from incompatible context in
/web/htdocs/www.novaitinera.it/home/joomla/includes/router.php
on line
419
Strict Standards
: Non-static method JApplication::getMenu() should not be called statically, assuming $this from incompatible context in
/web/htdocs/www.novaitinera.it/home/joomla/includes/application.php
on line
345
Strict Standards
: Non-static method JLoader::import() should not be called statically in
/web/htdocs/www.novaitinera.it/home/joomla/libraries/loader.php
on line
186
Strict Standards
: Non-static method JMenu::getInstance() should not be called statically, assuming $this from incompatible context in
/web/htdocs/www.novaitinera.it/home/joomla/libraries/joomla/application/application.php
on line
717
Strict Standards
: Non-static method JError::isError() should not be called statically, assuming $this from incompatible context in
/web/htdocs/www.novaitinera.it/home/joomla/libraries/joomla/application/application.php
on line
718
Strict Standards
: Non-static method JURI::base() should not be called statically, assuming $this from incompatible context in
/web/htdocs/www.novaitinera.it/home/joomla/includes/router.php
on line
109
Strict Standards
: Non-static method JArrayHelper::toString() should not be called statically, assuming $this from incompatible context in
/web/htdocs/www.novaitinera.it/home/joomla/libraries/joomla/document/html/html.php
on line
126
Strict Standards
: Non-static method JLoader::load() should not be called statically in
/web/htdocs/www.novaitinera.it/home/joomla/libraries/loader.php
on line
161
Strict Standards
: Non-static method JLoader::register() should not be called statically in
/web/htdocs/www.novaitinera.it/home/joomla/libraries/loader.php
on line
138
Strict Standards
: Non-static method JString::strpos() should not be called statically in
/web/htdocs/www.novaitinera.it/home/joomla/plugins/content/emailcloak.php
on line
67
Strict Standards
: Non-static method JString::strpos() should not be called statically in
/web/htdocs/www.novaitinera.it/home/joomla/plugins/content/emailcloak.php
on line
73
Strict Standards
: Non-static method JFactory::getDBO() should not be called statically in
/web/htdocs/www.novaitinera.it/home/joomla/plugins/content/loadmodule.php
on line
24
Strict Standards
: Non-static method JString::strpos() should not be called statically in
/web/htdocs/www.novaitinera.it/home/joomla/plugins/content/loadmodule.php
on line
26
Strict Standards
: Non-static method JPluginHelper::getPlugin() should not be called statically in
/web/htdocs/www.novaitinera.it/home/joomla/plugins/content/pagebreak.php
on line
39
Strict Standards
: Non-static method JPluginHelper::_load() should not be called statically in
/web/htdocs/www.novaitinera.it/home/joomla/libraries/joomla/plugin/helper.php
on line
41
Strict Standards
: Non-static method JRegistryFormat::getInstance() should not be called statically, assuming $this from incompatible context in
/web/htdocs/www.novaitinera.it/home/joomla/libraries/joomla/registry/registry.php
on line
373
Strict Standards
: Non-static method JFilterInput::clean() should not be called statically, assuming $this from incompatible context in
/web/htdocs/www.novaitinera.it/home/joomla/libraries/joomla/registry/format.php
on line
45
Strict Standards
: Non-static method JRequest::getBool() should not be called statically in
/web/htdocs/www.novaitinera.it/home/joomla/plugins/content/pagebreak.php
on line
42
Strict Standards
: Non-static method JRequest::getVar() should not be called statically in
/web/htdocs/www.novaitinera.it/home/joomla/libraries/joomla/environment/request.php
on line
217
Strict Standards
: Non-static method JRequest::_cleanVar() should not be called statically in
/web/htdocs/www.novaitinera.it/home/joomla/libraries/joomla/environment/request.php
on line
151
Strict Standards
: Non-static method JFilterInput::getInstance() should not be called statically in
/web/htdocs/www.novaitinera.it/home/joomla/libraries/joomla/environment/request.php
on line
577
Strict Standards
: Non-static method JRequest::getBool() should not be called statically in
/web/htdocs/www.novaitinera.it/home/joomla/plugins/content/pagebreak.php
on line
43
Strict Standards
: Non-static method JRequest::getVar() should not be called statically in
/web/htdocs/www.novaitinera.it/home/joomla/libraries/joomla/environment/request.php
on line
217
Strict Standards
: Non-static method JRequest::_cleanVar() should not be called statically in
/web/htdocs/www.novaitinera.it/home/joomla/libraries/joomla/environment/request.php
on line
151
Strict Standards
: Non-static method JFilterInput::getInstance() should not be called statically in
/web/htdocs/www.novaitinera.it/home/joomla/libraries/joomla/environment/request.php
on line
577
Strict Standards
: Non-static method JPlugin::loadLanguage() should not be called statically in
/web/htdocs/www.novaitinera.it/home/joomla/plugins/content/pagebreak.php
on line
45
Strict Standards
: Non-static method JFactory::getLanguage() should not be called statically in
/web/htdocs/www.novaitinera.it/home/joomla/libraries/joomla/plugin/plugin.php
on line
113
Strict Standards
: Non-static method JRegistryFormat::getInstance() should not be called statically, assuming $this from incompatible context in
/web/htdocs/www.novaitinera.it/home/joomla/libraries/joomla/registry/registry.php
on line
373
Strict Standards
: Non-static method JFilterInput::clean() should not be called statically, assuming $this from incompatible context in
/web/htdocs/www.novaitinera.it/home/joomla/libraries/joomla/registry/format.php
on line
45
Strict Standards
: Non-static method JLoader::import() should not be called statically in
/web/htdocs/www.novaitinera.it/home/joomla/libraries/loader.php
on line
186
Strict Standards
: Non-static method JPath::find() should not be called statically, assuming $this from incompatible context in
/web/htdocs/www.novaitinera.it/home/joomla/libraries/joomla/application/component/view.php
on line
547
Strict Standards
: Non-static method JError::isError() should not be called statically, assuming $this from incompatible context in
/web/htdocs/www.novaitinera.it/home/joomla/libraries/joomla/application/component/view.php
on line
193
Strict Standards
: Non-static method JText::_() should not be called statically, assuming $this from incompatible context in
/web/htdocs/www.novaitinera.it/home/joomla/components/com_idoblog/assets/templates/idobloger/tag.php
on line
4
Strict Standards
: Non-static method JFactory::getLanguage() should not be called statically, assuming $this from incompatible context in
/web/htdocs/www.novaitinera.it/home/joomla/libraries/joomla/methods.php
on line
120
Tag: producent pieczarek
2017.07.16
17:28:21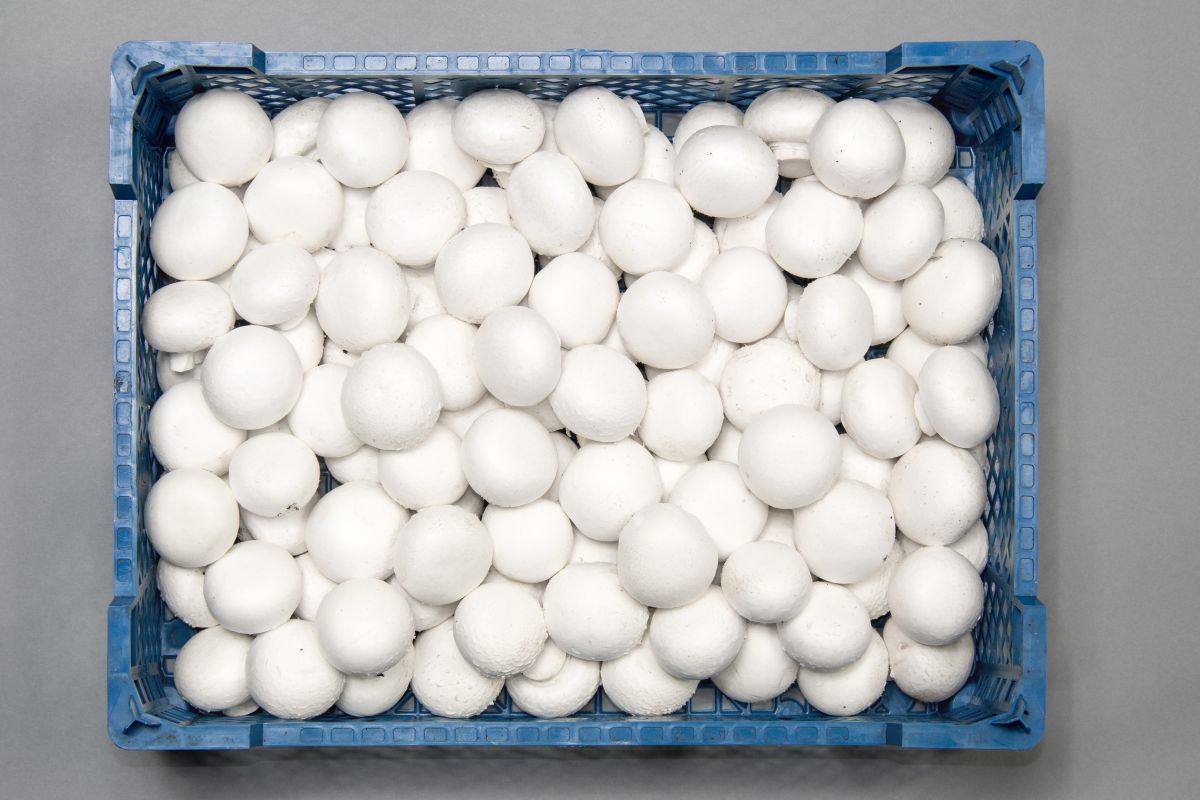 Pośród dużej ilości koncepcji na ciekawy biznes wymienia się czasami zaczęcie uprawy pieczarek. Grzyby te cieszą się sporą popularnością w polskiej kuchni, jak również wśród sąsiednich krajów. Ale patrząc na bardzo ładnie prezentujące się grzyby w białym kolorze niewiele osób jest świadomych, jak dużo należy pracy włożyć, aby pieczarki białe zagościły na stole. Osoby pragnące szybko się wzbogacić należy od razu przestrzec, że uprawa pieczarek to trudny i wymagający biznes. Przede wszystkim wymagają one faktycznie sporych środków finansowych już na samym starcie. Szacuje się, że na postawienie pomieszczeń i wyposażenie ich w odpowiedni sposób niezbędny będzie minimum milion złotych, a jeżeli będzie ich parę, to również będzie w porządku. Zainwestowane pieniądze zamrozić będzie trzeba na spory okres czasu, przeciętnie hodowla pieczarki będzie się zwracała po co najmniej 10 latach. I to pod warunkiem, że nie pojawią się problemy z rynkami zbytu czy chorobami. Osoby działające w tej branży uważają, że jest to ciężkie zajęcie, wymagające dużo wytrwałości i pracy.
Jednym z podstawowych elementów opłacalności biznesu związanego z pieczarkami jest zapewnienie stałych odbiorców.
Pieczarka brązowa
jest grzybem, który stosunkowo szybko się psuje, a wówczas bardzo dużo traci na swojej wartości. Od chwili ścięcia producent ma najwyżej kilka dni na to, aby wszystko sprzedać, jeśli nie zdąży będzie zmuszony do ich wyrzucenia. Dlatego też decydując się na tego typu inwestycję bezwzględnie trzeba sobie zagwarantować odpowiednią sprzedaż, aby nie trzeba było potem dopłacać do interesu. Następnym elementem, który trzeba wziąć pod uwagę, będzie zajęcie się produkcją. Pieczarki są bardzo wymagające, muszą mieć zapewnione odpowiednie warunki do rozwoju, na przykład wilgotność czy temperaturę. Wszelakie zaniedbania mogą się zakończyć niezbyt dobrze - grzyby nie urosną odpowiednio i nic się nie sprzeda. Problemów pojawi się przy tym naprawdę dużo, i potrzeba naprawdę długiego okresu czasu, żeby zostać prawdziwym specjalistą w tej dziedzinie. Plantatorzy pieczarek narzekają również, że ciężko im zatrudnić porządnych specjalistów którzy się znają się na uprawianiu tych grzybów.
Strict Standards
: Non-static method JFactory::getLanguage() should not be called statically, assuming $this from incompatible context in
/web/htdocs/www.novaitinera.it/home/joomla/libraries/joomla/html/pagination.php
on line
198
Strict Standards
: Non-static method JText::_() should not be called statically, assuming $this from incompatible context in
/web/htdocs/www.novaitinera.it/home/joomla/libraries/joomla/html/pagination.php
on line
475
Strict Standards
: Non-static method JFactory::getLanguage() should not be called statically, assuming $this from incompatible context in
/web/htdocs/www.novaitinera.it/home/joomla/libraries/joomla/methods.php
on line
120
Strict Standards
: Non-static method JRoute::_() should not be called statically, assuming $this from incompatible context in
/web/htdocs/www.novaitinera.it/home/joomla/libraries/joomla/html/pagination.php
on line
478
Strict Standards
: Non-static method JFactory::getApplication() should not be called statically, assuming $this from incompatible context in
/web/htdocs/www.novaitinera.it/home/joomla/libraries/joomla/methods.php
on line
41
Strict Standards
: Non-static method JFactory::getConfig() should not be called statically, assuming $this from incompatible context in
/web/htdocs/www.novaitinera.it/home/joomla/includes/application.php
on line
372
Strict Standards
: Non-static method JLoader::import() should not be called statically in
/web/htdocs/www.novaitinera.it/home/joomla/libraries/loader.php
on line
186
Strict Standards
: Non-static method JRouter::getInstance() should not be called statically, assuming $this from incompatible context in
/web/htdocs/www.novaitinera.it/home/joomla/libraries/joomla/application/application.php
on line
671
Strict Standards
: Non-static method JError::isError() should not be called statically, assuming $this from incompatible context in
/web/htdocs/www.novaitinera.it/home/joomla/libraries/joomla/application/application.php
on line
672
Strict Standards
: Non-static method JURI::buildQuery() should not be called statically, assuming $this from incompatible context in
/web/htdocs/www.novaitinera.it/home/joomla/libraries/joomla/application/router.php
on line
374
Strict Standards
: Non-static method JSite::getMenu() should not be called statically, assuming $this from incompatible context in
/web/htdocs/www.novaitinera.it/home/joomla/includes/router.php
on line
419
Strict Standards
: Non-static method JApplication::getMenu() should not be called statically, assuming $this from incompatible context in
/web/htdocs/www.novaitinera.it/home/joomla/includes/application.php
on line
345
Strict Standards
: Non-static method JLoader::import() should not be called statically in
/web/htdocs/www.novaitinera.it/home/joomla/libraries/loader.php
on line
186
Strict Standards
: Non-static method JMenu::getInstance() should not be called statically, assuming $this from incompatible context in
/web/htdocs/www.novaitinera.it/home/joomla/libraries/joomla/application/application.php
on line
717
Strict Standards
: Non-static method JError::isError() should not be called statically, assuming $this from incompatible context in
/web/htdocs/www.novaitinera.it/home/joomla/libraries/joomla/application/application.php
on line
718
Strict Standards
: Non-static method JURI::base() should not be called statically, assuming $this from incompatible context in
/web/htdocs/www.novaitinera.it/home/joomla/includes/router.php
on line
109
Strict Standards
: Non-static method JText::_() should not be called statically, assuming $this from incompatible context in
/web/htdocs/www.novaitinera.it/home/joomla/libraries/joomla/html/pagination.php
on line
482
Strict Standards
: Non-static method JFactory::getLanguage() should not be called statically, assuming $this from incompatible context in
/web/htdocs/www.novaitinera.it/home/joomla/libraries/joomla/methods.php
on line
120
Strict Standards
: Non-static method JText::_() should not be called statically, assuming $this from incompatible context in
/web/htdocs/www.novaitinera.it/home/joomla/libraries/joomla/html/pagination.php
on line
483
Strict Standards
: Non-static method JFactory::getLanguage() should not be called statically, assuming $this from incompatible context in
/web/htdocs/www.novaitinera.it/home/joomla/libraries/joomla/methods.php
on line
120
Strict Standards
: Non-static method JText::_() should not be called statically, assuming $this from incompatible context in
/web/htdocs/www.novaitinera.it/home/joomla/libraries/joomla/html/pagination.php
on line
498
Strict Standards
: Non-static method JFactory::getLanguage() should not be called statically, assuming $this from incompatible context in
/web/htdocs/www.novaitinera.it/home/joomla/libraries/joomla/methods.php
on line
120
Strict Standards
: Non-static method JText::_() should not be called statically, assuming $this from incompatible context in
/web/htdocs/www.novaitinera.it/home/joomla/libraries/joomla/html/pagination.php
on line
499
Strict Standards
: Non-static method JFactory::getLanguage() should not be called statically, assuming $this from incompatible context in
/web/htdocs/www.novaitinera.it/home/joomla/libraries/joomla/methods.php
on line
120
Strict Standards
: Non-static method JRequest::getVar() should not be called statically, assuming $this from incompatible context in
/web/htdocs/www.novaitinera.it/home/joomla/components/com_idoblog/idoblog.php
on line
53
Strict Standards
: Non-static method JModuleHelper::getModules() should not be called statically, assuming $this from incompatible context in
/web/htdocs/www.novaitinera.it/home/joomla/libraries/joomla/document/html/html.php
on line
272
Strict Standards
: Non-static method JModuleHelper::_load() should not be called statically, assuming $this from incompatible context in
/web/htdocs/www.novaitinera.it/home/joomla/libraries/joomla/application/module/helper.php
on line
88
Strict Standards
: Non-static method JRequest::getBool() should not be called statically, assuming $this from incompatible context in
/web/htdocs/www.novaitinera.it/home/joomla/libraries/joomla/application/module/helper.php
on line
97
Strict Standards
: Non-static method JRequest::getVar() should not be called statically, assuming $this from incompatible context in
/web/htdocs/www.novaitinera.it/home/joomla/libraries/joomla/environment/request.php
on line
217
Strict Standards
: Non-static method JRequest::_cleanVar() should not be called statically, assuming $this from incompatible context in
/web/htdocs/www.novaitinera.it/home/joomla/libraries/joomla/environment/request.php
on line
151
Strict Standards
: Non-static method JFilterInput::getInstance() should not be called statically, assuming $this from incompatible context in
/web/htdocs/www.novaitinera.it/home/joomla/libraries/joomla/environment/request.php
on line
577