Strict Standards
: Non-static method JModuleHelper::getModules() should not be called statically, assuming $this from incompatible context in
/web/htdocs/www.novaitinera.it/home/joomla/libraries/joomla/document/html/html.php
on line
272
Strict Standards
: Non-static method JModuleHelper::_load() should not be called statically, assuming $this from incompatible context in
/web/htdocs/www.novaitinera.it/home/joomla/libraries/joomla/application/module/helper.php
on line
88
Strict Standards
: Non-static method JModuleHelper::getModules() should not be called statically, assuming $this from incompatible context in
/web/htdocs/www.novaitinera.it/home/joomla/libraries/joomla/document/html/html.php
on line
272
Strict Standards
: Non-static method JModuleHelper::_load() should not be called statically, assuming $this from incompatible context in
/web/htdocs/www.novaitinera.it/home/joomla/libraries/joomla/application/module/helper.php
on line
88
Strict Standards
: Non-static method JRequest::getBool() should not be called statically, assuming $this from incompatible context in
/web/htdocs/www.novaitinera.it/home/joomla/libraries/joomla/application/module/helper.php
on line
97
Strict Standards
: Non-static method JRequest::getVar() should not be called statically, assuming $this from incompatible context in
/web/htdocs/www.novaitinera.it/home/joomla/libraries/joomla/environment/request.php
on line
217
Strict Standards
: Non-static method JRequest::_cleanVar() should not be called statically, assuming $this from incompatible context in
/web/htdocs/www.novaitinera.it/home/joomla/libraries/joomla/environment/request.php
on line
151
Strict Standards
: Non-static method JFilterInput::getInstance() should not be called statically, assuming $this from incompatible context in
/web/htdocs/www.novaitinera.it/home/joomla/libraries/joomla/environment/request.php
on line
577
Strict Standards
: Non-static method JModuleHelper::getModules() should not be called statically, assuming $this from incompatible context in
/web/htdocs/www.novaitinera.it/home/joomla/libraries/joomla/document/html/html.php
on line
272
Strict Standards
: Non-static method JModuleHelper::_load() should not be called statically, assuming $this from incompatible context in
/web/htdocs/www.novaitinera.it/home/joomla/libraries/joomla/application/module/helper.php
on line
88
Strict Standards
: Non-static method JModuleHelper::getModules() should not be called statically, assuming $this from incompatible context in
/web/htdocs/www.novaitinera.it/home/joomla/libraries/joomla/document/html/html.php
on line
272
Strict Standards
: Non-static method JModuleHelper::_load() should not be called statically, assuming $this from incompatible context in
/web/htdocs/www.novaitinera.it/home/joomla/libraries/joomla/application/module/helper.php
on line
88
Strict Standards
: Non-static method JRequest::getBool() should not be called statically, assuming $this from incompatible context in
/web/htdocs/www.novaitinera.it/home/joomla/libraries/joomla/application/module/helper.php
on line
97
Strict Standards
: Non-static method JRequest::getVar() should not be called statically, assuming $this from incompatible context in
/web/htdocs/www.novaitinera.it/home/joomla/libraries/joomla/environment/request.php
on line
217
Strict Standards
: Non-static method JRequest::_cleanVar() should not be called statically, assuming $this from incompatible context in
/web/htdocs/www.novaitinera.it/home/joomla/libraries/joomla/environment/request.php
on line
151
Strict Standards
: Non-static method JFilterInput::getInstance() should not be called statically, assuming $this from incompatible context in
/web/htdocs/www.novaitinera.it/home/joomla/libraries/joomla/environment/request.php
on line
577
Strict Standards
: Non-static method JRequest::getCmd() should not be called statically, assuming $this from incompatible context in
/web/htdocs/www.novaitinera.it/home/joomla/templates/siteground-j15-162/index.php
on line
47
Strict Standards
: Non-static method JRequest::getVar() should not be called statically, assuming $this from incompatible context in
/web/htdocs/www.novaitinera.it/home/joomla/libraries/joomla/environment/request.php
on line
255
Strict Standards
: Non-static method JRequest::_cleanVar() should not be called statically, assuming $this from incompatible context in
/web/htdocs/www.novaitinera.it/home/joomla/libraries/joomla/environment/request.php
on line
134
Strict Standards
: Non-static method JFilterInput::getInstance() should not be called statically, assuming $this from incompatible context in
/web/htdocs/www.novaitinera.it/home/joomla/libraries/joomla/environment/request.php
on line
577
Strict Standards
: Non-static method JModuleHelper::getModules() should not be called statically, assuming $this from incompatible context in
/web/htdocs/www.novaitinera.it/home/joomla/libraries/joomla/document/html/html.php
on line
272
Strict Standards
: Non-static method JModuleHelper::_load() should not be called statically, assuming $this from incompatible context in
/web/htdocs/www.novaitinera.it/home/joomla/libraries/joomla/application/module/helper.php
on line
88
Strict Standards
: Non-static method JRequest::getCmd() should not be called statically, assuming $this from incompatible context in
/web/htdocs/www.novaitinera.it/home/joomla/templates/siteground-j15-162/index.php
on line
55
Strict Standards
: Non-static method JRequest::getVar() should not be called statically, assuming $this from incompatible context in
/web/htdocs/www.novaitinera.it/home/joomla/libraries/joomla/environment/request.php
on line
255
Strict Standards
: Non-static method JRequest::_cleanVar() should not be called statically, assuming $this from incompatible context in
/web/htdocs/www.novaitinera.it/home/joomla/libraries/joomla/environment/request.php
on line
134
Strict Standards
: Non-static method JFilterInput::getInstance() should not be called statically, assuming $this from incompatible context in
/web/htdocs/www.novaitinera.it/home/joomla/libraries/joomla/environment/request.php
on line
577
Login

Strict Standards: Non-static method modLoginHelper::getType() should not be called statically, assuming $this from incompatible context in /web/htdocs/www.novaitinera.it/home/joomla/modules/mod_login/mod_login.php on line 22

Strict Standards: Non-static method JFactory::getUser() should not be called statically, assuming $this from incompatible context in /web/htdocs/www.novaitinera.it/home/joomla/modules/mod_login/helper.php on line 49

Strict Standards: Non-static method JLoader::import() should not be called statically in /web/htdocs/www.novaitinera.it/home/joomla/libraries/loader.php on line 186

Strict Standards: Non-static method JFactory::getSession() should not be called statically, assuming $this from incompatible context in /web/htdocs/www.novaitinera.it/home/joomla/libraries/joomla/factory.php on line 163

Strict Standards: Non-static method modLoginHelper::getReturnURL() should not be called statically, assuming $this from incompatible context in /web/htdocs/www.novaitinera.it/home/joomla/modules/mod_login/mod_login.php on line 23

Strict Standards: Non-static method JFactory::getURI() should not be called statically, assuming $this from incompatible context in /web/htdocs/www.novaitinera.it/home/joomla/modules/mod_login/helper.php on line 40

Strict Standards: Non-static method JLoader::import() should not be called statically in /web/htdocs/www.novaitinera.it/home/joomla/libraries/loader.php on line 186

Strict Standards: Non-static method JURI::getInstance() should not be called statically, assuming $this from incompatible context in /web/htdocs/www.novaitinera.it/home/joomla/libraries/joomla/factory.php on line 403

Strict Standards: Non-static method JFactory::getUser() should not be called statically, assuming $this from incompatible context in /web/htdocs/www.novaitinera.it/home/joomla/modules/mod_login/mod_login.php on line 25

Strict Standards: Non-static method JLoader::import() should not be called statically in /web/htdocs/www.novaitinera.it/home/joomla/libraries/loader.php on line 186

Strict Standards: Non-static method JFactory::getSession() should not be called statically, assuming $this from incompatible context in /web/htdocs/www.novaitinera.it/home/joomla/libraries/joomla/factory.php on line 163

Strict Standards: Non-static method JModuleHelper::getLayoutPath() should not be called statically, assuming $this from incompatible context in /web/htdocs/www.novaitinera.it/home/joomla/modules/mod_login/mod_login.php on line 27

Strict Standards: Non-static method JPluginHelper::isEnabled() should not be called statically, assuming $this from incompatible context in /web/htdocs/www.novaitinera.it/home/joomla/modules/mod_login/tmpl/default.php on line 23

Strict Standards: Non-static method JPluginHelper::getPlugin() should not be called statically, assuming $this from incompatible context in /web/htdocs/www.novaitinera.it/home/joomla/libraries/joomla/plugin/helper.php on line 75

Strict Standards: Non-static method JPluginHelper::_load() should not be called statically, assuming $this from incompatible context in /web/htdocs/www.novaitinera.it/home/joomla/libraries/joomla/plugin/helper.php on line 41

Chi è online

Strict Standards: Non-static method modWhosonlineHelper::getOnlineCount() should not be called statically, assuming $this from incompatible context in /web/htdocs/www.novaitinera.it/home/joomla/modules/mod_whosonline/mod_whosonline.php on line 23

Strict Standards: Non-static method JFactory::getDBO() should not be called statically, assuming $this from incompatible context in /web/htdocs/www.novaitinera.it/home/joomla/modules/mod_whosonline/helper.php on line 21

Strict Standards: Non-static method JModuleHelper::getLayoutPath() should not be called statically, assuming $this from incompatible context in /web/htdocs/www.novaitinera.it/home/joomla/modules/mod_whosonline/mod_whosonline.php on line 30

Strict Standards: Non-static method JText::_() should not be called statically, assuming $this from incompatible context in /web/htdocs/www.novaitinera.it/home/joomla/modules/mod_whosonline/tmpl/default.php on line 6

Strict Standards: Non-static method JFactory::getLanguage() should not be called statically, assuming $this from incompatible context in /web/htdocs/www.novaitinera.it/home/joomla/libraries/joomla/methods.php on line 120

Strict Standards: Non-static method JText::sprintf() should not be called statically, assuming $this from incompatible context in /web/htdocs/www.novaitinera.it/home/joomla/modules/mod_whosonline/tmpl/default.php on line 11

Strict Standards: Non-static method JFactory::getLanguage() should not be called statically, assuming $this from incompatible context in /web/htdocs/www.novaitinera.it/home/joomla/libraries/joomla/methods.php on line 134
4 visitatori
Strict Standards: Non-static method JText::_() should not be called statically, assuming $this from incompatible context in /web/htdocs/www.novaitinera.it/home/joomla/modules/mod_whosonline/tmpl/default.php on line 26

Strict Standards: Non-static method JFactory::getLanguage() should not be called statically, assuming $this from incompatible context in /web/htdocs/www.novaitinera.it/home/joomla/libraries/joomla/methods.php on line 120
online
Strict Standards
: Non-static method JModuleHelper::getModules() should not be called statically, assuming $this from incompatible context in
/web/htdocs/www.novaitinera.it/home/joomla/libraries/joomla/document/html/html.php
on line
272
Strict Standards
: Non-static method JModuleHelper::_load() should not be called statically, assuming $this from incompatible context in
/web/htdocs/www.novaitinera.it/home/joomla/libraries/joomla/application/module/helper.php
on line
88
Strict Standards
: Non-static method JModuleHelper::getModules() should not be called statically, assuming $this from incompatible context in
/web/htdocs/www.novaitinera.it/home/joomla/libraries/joomla/document/html/html.php
on line
272
Strict Standards
: Non-static method JModuleHelper::_load() should not be called statically, assuming $this from incompatible context in
/web/htdocs/www.novaitinera.it/home/joomla/libraries/joomla/application/module/helper.php
on line
88
Strict Standards
: Non-static method JRequest::getBool() should not be called statically, assuming $this from incompatible context in
/web/htdocs/www.novaitinera.it/home/joomla/libraries/joomla/application/module/helper.php
on line
97
Strict Standards
: Non-static method JRequest::getVar() should not be called statically, assuming $this from incompatible context in
/web/htdocs/www.novaitinera.it/home/joomla/libraries/joomla/environment/request.php
on line
217
Strict Standards
: Non-static method JRequest::_cleanVar() should not be called statically, assuming $this from incompatible context in
/web/htdocs/www.novaitinera.it/home/joomla/libraries/joomla/environment/request.php
on line
151
Strict Standards
: Non-static method JFilterInput::getInstance() should not be called statically, assuming $this from incompatible context in
/web/htdocs/www.novaitinera.it/home/joomla/libraries/joomla/environment/request.php
on line
577
Strict Standards
: Non-static method JModuleHelper::getModules() should not be called statically, assuming $this from incompatible context in
/web/htdocs/www.novaitinera.it/home/joomla/libraries/joomla/document/html/html.php
on line
272
Strict Standards
: Non-static method JModuleHelper::_load() should not be called statically, assuming $this from incompatible context in
/web/htdocs/www.novaitinera.it/home/joomla/libraries/joomla/application/module/helper.php
on line
88
Strict Standards
: Non-static method JModuleHelper::getModules() should not be called statically, assuming $this from incompatible context in
/web/htdocs/www.novaitinera.it/home/joomla/libraries/joomla/document/html/html.php
on line
272
Strict Standards
: Non-static method JModuleHelper::_load() should not be called statically, assuming $this from incompatible context in
/web/htdocs/www.novaitinera.it/home/joomla/libraries/joomla/application/module/helper.php
on line
88
Strict Standards
: Non-static method JRequest::getBool() should not be called statically, assuming $this from incompatible context in
/web/htdocs/www.novaitinera.it/home/joomla/libraries/joomla/application/module/helper.php
on line
97
Strict Standards
: Non-static method JRequest::getVar() should not be called statically, assuming $this from incompatible context in
/web/htdocs/www.novaitinera.it/home/joomla/libraries/joomla/environment/request.php
on line
217
Strict Standards
: Non-static method JRequest::_cleanVar() should not be called statically, assuming $this from incompatible context in
/web/htdocs/www.novaitinera.it/home/joomla/libraries/joomla/environment/request.php
on line
151
Strict Standards
: Non-static method JFilterInput::getInstance() should not be called statically, assuming $this from incompatible context in
/web/htdocs/www.novaitinera.it/home/joomla/libraries/joomla/environment/request.php
on line
577
Strict Standards
: Non-static method JRequest::getCmd() should not be called statically, assuming $this from incompatible context in
/web/htdocs/www.novaitinera.it/home/joomla/templates/siteground-j15-162/index.php
on line
66
Strict Standards
: Non-static method JRequest::getVar() should not be called statically, assuming $this from incompatible context in
/web/htdocs/www.novaitinera.it/home/joomla/libraries/joomla/environment/request.php
on line
255
Strict Standards
: Non-static method JRequest::_cleanVar() should not be called statically, assuming $this from incompatible context in
/web/htdocs/www.novaitinera.it/home/joomla/libraries/joomla/environment/request.php
on line
134
Strict Standards
: Non-static method JFilterInput::getInstance() should not be called statically, assuming $this from incompatible context in
/web/htdocs/www.novaitinera.it/home/joomla/libraries/joomla/environment/request.php
on line
577
Strict Standards
: Non-static method JLoader::import() should not be called statically in
/web/htdocs/www.novaitinera.it/home/joomla/libraries/loader.php
on line
186
Strict Standards
: Non-static method JLoader::register() should not be called statically in
/web/htdocs/www.novaitinera.it/home/joomla/libraries/loader.php
on line
71
Strict Standards
: Non-static method JLoader::load() should not be called statically in
/web/htdocs/www.novaitinera.it/home/joomla/libraries/loader.php
on line
161
Strict Standards
: Non-static method JLoader::register() should not be called statically in
/web/htdocs/www.novaitinera.it/home/joomla/libraries/loader.php
on line
138
Strict Standards
: Non-static method JURI::base() should not be called statically, assuming $this from incompatible context in
/web/htdocs/www.novaitinera.it/home/joomla/components/com_idoblog/idoblog.php
on line
11
Strict Standards
: Non-static method JLoader::import() should not be called statically in
/web/htdocs/www.novaitinera.it/home/joomla/libraries/loader.php
on line
186
Strict Standards
: Non-static method JLoader::register() should not be called statically in
/web/htdocs/www.novaitinera.it/home/joomla/libraries/loader.php
on line
71
Strict Standards
: Non-static method JLoader::import() should not be called statically in
/web/htdocs/www.novaitinera.it/home/joomla/libraries/loader.php
on line
186
Strict Standards
: Non-static method JLoader::register() should not be called statically in
/web/htdocs/www.novaitinera.it/home/joomla/libraries/loader.php
on line
71
Strict Standards
: Non-static method JFactory::getDocument() should not be called statically, assuming $this from incompatible context in
/web/htdocs/www.novaitinera.it/home/joomla/components/com_idoblog/idoblog.php
on line
23
Strict Standards
: Non-static method JRequest::getWord() should not be called statically, assuming $this from incompatible context in
/web/htdocs/www.novaitinera.it/home/joomla/components/com_idoblog/idoblog.php
on line
29
Strict Standards
: Non-static method JRequest::getVar() should not be called statically, assuming $this from incompatible context in
/web/htdocs/www.novaitinera.it/home/joomla/libraries/joomla/environment/request.php
on line
236
Strict Standards
: Non-static method JRequest::_cleanVar() should not be called statically, assuming $this from incompatible context in
/web/htdocs/www.novaitinera.it/home/joomla/libraries/joomla/environment/request.php
on line
151
Strict Standards
: Non-static method JFilterInput::getInstance() should not be called statically, assuming $this from incompatible context in
/web/htdocs/www.novaitinera.it/home/joomla/libraries/joomla/environment/request.php
on line
577
Strict Standards
: Non-static method JFactory::getDocument() should not be called statically, assuming $this from incompatible context in
/web/htdocs/www.novaitinera.it/home/joomla/components/com_idoblog/idoblog.php
on line
38
Strict Standards
: Non-static method JLoader::import() should not be called statically in
/web/htdocs/www.novaitinera.it/home/joomla/libraries/loader.php
on line
186
Strict Standards
: Non-static method JLoader::register() should not be called statically in
/web/htdocs/www.novaitinera.it/home/joomla/libraries/loader.php
on line
71
Strict Standards
: Non-static method JLoader::load() should not be called statically in
/web/htdocs/www.novaitinera.it/home/joomla/libraries/loader.php
on line
161
Strict Standards
: Non-static method JLoader::register() should not be called statically in
/web/htdocs/www.novaitinera.it/home/joomla/libraries/loader.php
on line
138
Strict Standards
: Non-static method JModel::addIncludePath() should not be called statically, assuming $this from incompatible context in
/web/htdocs/www.novaitinera.it/home/joomla/libraries/joomla/application/component/controller.php
on line
382
Strict Standards
: Non-static method JLoader::import() should not be called statically in
/web/htdocs/www.novaitinera.it/home/joomla/libraries/loader.php
on line
186
Strict Standards
: Non-static method JPath::clean() should not be called statically, assuming $this from incompatible context in
/web/htdocs/www.novaitinera.it/home/joomla/libraries/joomla/application/component/model.php
on line
253
Strict Standards
: Non-static method JRequest::getVar() should not be called statically, assuming $this from incompatible context in
/web/htdocs/www.novaitinera.it/home/joomla/components/com_idoblog/idoblog.php
on line
44
Strict Standards
: Non-static method JRequest::_cleanVar() should not be called statically, assuming $this from incompatible context in
/web/htdocs/www.novaitinera.it/home/joomla/libraries/joomla/environment/request.php
on line
140
Strict Standards
: Non-static method JFilterInput::getInstance() should not be called statically, assuming $this from incompatible context in
/web/htdocs/www.novaitinera.it/home/joomla/libraries/joomla/environment/request.php
on line
577
Strict Standards
: Non-static method JRequest::setVar() should not be called statically, assuming $this from incompatible context in
/web/htdocs/www.novaitinera.it/home/joomla/components/com_idoblog/controller.php
on line
66
Strict Standards
: Non-static method JRequest::setVar() should not be called statically, assuming $this from incompatible context in
/web/htdocs/www.novaitinera.it/home/joomla/components/com_idoblog/controller.php
on line
67
Strict Standards
: Non-static method JFactory::getDocument() should not be called statically, assuming $this from incompatible context in
/web/htdocs/www.novaitinera.it/home/joomla/libraries/joomla/application/component/controller.php
on line
287
Strict Standards
: Non-static method JRequest::getCmd() should not be called statically, assuming $this from incompatible context in
/web/htdocs/www.novaitinera.it/home/joomla/libraries/joomla/application/component/controller.php
on line
290
Strict Standards
: Non-static method JRequest::getVar() should not be called statically, assuming $this from incompatible context in
/web/htdocs/www.novaitinera.it/home/joomla/libraries/joomla/environment/request.php
on line
255
Strict Standards
: Non-static method JRequest::_cleanVar() should not be called statically, assuming $this from incompatible context in
/web/htdocs/www.novaitinera.it/home/joomla/libraries/joomla/environment/request.php
on line
134
Strict Standards
: Non-static method JFilterInput::getInstance() should not be called statically, assuming $this from incompatible context in
/web/htdocs/www.novaitinera.it/home/joomla/libraries/joomla/environment/request.php
on line
577
Strict Standards
: Non-static method JRequest::getCmd() should not be called statically, assuming $this from incompatible context in
/web/htdocs/www.novaitinera.it/home/joomla/libraries/joomla/application/component/controller.php
on line
291
Strict Standards
: Non-static method JRequest::getVar() should not be called statically, assuming $this from incompatible context in
/web/htdocs/www.novaitinera.it/home/joomla/libraries/joomla/environment/request.php
on line
255
Strict Standards
: Non-static method JRequest::_cleanVar() should not be called statically, assuming $this from incompatible context in
/web/htdocs/www.novaitinera.it/home/joomla/libraries/joomla/environment/request.php
on line
134
Strict Standards
: Non-static method JFilterInput::getInstance() should not be called statically, assuming $this from incompatible context in
/web/htdocs/www.novaitinera.it/home/joomla/libraries/joomla/environment/request.php
on line
577
Strict Standards
: Non-static method JLoader::load() should not be called statically in
/web/htdocs/www.novaitinera.it/home/joomla/libraries/loader.php
on line
161
Strict Standards
: Non-static method JLoader::register() should not be called statically in
/web/htdocs/www.novaitinera.it/home/joomla/libraries/loader.php
on line
138
Strict Standards
: Non-static method JLoader::import() should not be called statically in
/web/htdocs/www.novaitinera.it/home/joomla/libraries/loader.php
on line
186
Strict Standards
: Non-static method JPath::find() should not be called statically, assuming $this from incompatible context in
/web/htdocs/www.novaitinera.it/home/joomla/libraries/joomla/application/component/controller.php
on line
627
Strict Standards
: Non-static method JLoader::import() should not be called statically in
/web/htdocs/www.novaitinera.it/home/joomla/libraries/loader.php
on line
186
Strict Standards
: Non-static method JLoader::register() should not be called statically in
/web/htdocs/www.novaitinera.it/home/joomla/libraries/loader.php
on line
71
Strict Standards
: Non-static method JLoader::load() should not be called statically in
/web/htdocs/www.novaitinera.it/home/joomla/libraries/loader.php
on line
161
Strict Standards
: Non-static method JLoader::register() should not be called statically in
/web/htdocs/www.novaitinera.it/home/joomla/libraries/loader.php
on line
138
Strict Standards
: Non-static method JLoader::import() should not be called statically in
/web/htdocs/www.novaitinera.it/home/joomla/libraries/loader.php
on line
186
Strict Standards
: Non-static method JMenu::getInstance() should not be called statically, assuming $this from incompatible context in
/web/htdocs/www.novaitinera.it/home/joomla/libraries/joomla/application/application.php
on line
717
Strict Standards
: Non-static method JError::isError() should not be called statically, assuming $this from incompatible context in
/web/htdocs/www.novaitinera.it/home/joomla/libraries/joomla/application/application.php
on line
718
Strict Standards
: Non-static method JFactory::getDBO() should not be called statically, assuming $this from incompatible context in
/web/htdocs/www.novaitinera.it/home/joomla/includes/application.php
on line
300
Strict Standards
: Non-static method JRequest::getCmd() should not be called statically, assuming $this from incompatible context in
/web/htdocs/www.novaitinera.it/home/joomla/includes/application.php
on line
310
Strict Standards
: Non-static method JRequest::getVar() should not be called statically, assuming $this from incompatible context in
/web/htdocs/www.novaitinera.it/home/joomla/libraries/joomla/environment/request.php
on line
255
Strict Standards
: Non-static method JRequest::_cleanVar() should not be called statically, assuming $this from incompatible context in
/web/htdocs/www.novaitinera.it/home/joomla/libraries/joomla/environment/request.php
on line
151
Strict Standards
: Non-static method JFilterInput::getInstance() should not be called statically, assuming $this from incompatible context in
/web/htdocs/www.novaitinera.it/home/joomla/libraries/joomla/environment/request.php
on line
577
Strict Standards
: Non-static method JFilterInput::clean() should not be called statically, assuming $this from incompatible context in
/web/htdocs/www.novaitinera.it/home/joomla/includes/application.php
on line
311
Strict Standards
: Non-static method JURI::base() should not be called statically, assuming $this from incompatible context in
/web/htdocs/www.novaitinera.it/home/joomla/libraries/joomla/application/component/view.php
on line
178
Strict Standards
: Non-static method JModel::getInstance() should not be called statically, assuming $this from incompatible context in
/web/htdocs/www.novaitinera.it/home/joomla/libraries/joomla/application/component/controller.php
on line
592
Strict Standards
: Non-static method JLoader::load() should not be called statically in
/web/htdocs/www.novaitinera.it/home/joomla/libraries/loader.php
on line
161
Strict Standards
: Non-static method JLoader::register() should not be called statically in
/web/htdocs/www.novaitinera.it/home/joomla/libraries/loader.php
on line
138
Strict Standards
: Non-static method JLoader::import() should not be called statically in
/web/htdocs/www.novaitinera.it/home/joomla/libraries/loader.php
on line
186
Strict Standards
: Non-static method JPath::find() should not be called statically, assuming $this from incompatible context in
/web/htdocs/www.novaitinera.it/home/joomla/libraries/joomla/application/component/model.php
on line
112
Strict Standards
: Non-static method JModel::addIncludePath() should not be called statically, assuming $this from incompatible context in
/web/htdocs/www.novaitinera.it/home/joomla/libraries/joomla/application/component/model.php
on line
113
Strict Standards
: Non-static method JModel::_createFileName() should not be called statically, assuming $this from incompatible context in
/web/htdocs/www.novaitinera.it/home/joomla/libraries/joomla/application/component/model.php
on line
114
Strict Standards
: Non-static method JLoader::import() should not be called statically in
/web/htdocs/www.novaitinera.it/home/joomla/libraries/loader.php
on line
186
Strict Standards
: Non-static method JFactory::getDBO() should not be called statically, assuming $this from incompatible context in
/web/htdocs/www.novaitinera.it/home/joomla/libraries/joomla/application/component/model.php
on line
83
Strict Standards
: Non-static method JLoader::import() should not be called statically in
/web/htdocs/www.novaitinera.it/home/joomla/libraries/loader.php
on line
186
Strict Standards
: Non-static method JTable::addIncludePath() should not be called statically, assuming $this from incompatible context in
/web/htdocs/www.novaitinera.it/home/joomla/libraries/joomla/application/component/model.php
on line
268
Strict Standards
: Non-static method JFactory::getApplication() should not be called statically, assuming $this from incompatible context in
/web/htdocs/www.novaitinera.it/home/joomla/libraries/joomla/application/component/controller.php
on line
356
Strict Standards
: Non-static method JLoader::import() should not be called statically in
/web/htdocs/www.novaitinera.it/home/joomla/libraries/loader.php
on line
186
Strict Standards
: Non-static method JMenu::getInstance() should not be called statically, assuming $this from incompatible context in
/web/htdocs/www.novaitinera.it/home/joomla/libraries/joomla/application/application.php
on line
717
Strict Standards
: Non-static method JError::isError() should not be called statically, assuming $this from incompatible context in
/web/htdocs/www.novaitinera.it/home/joomla/libraries/joomla/application/application.php
on line
718
Strict Standards
: Non-static method JFactory::getURI() should not be called statically, assuming $this from incompatible context in
/web/htdocs/www.novaitinera.it/home/joomla/components/com_idoblog/views/idoblog/view.html.php
on line
13
Strict Standards
: Non-static method JLoader::import() should not be called statically in
/web/htdocs/www.novaitinera.it/home/joomla/libraries/loader.php
on line
186
Strict Standards
: Non-static method JURI::getInstance() should not be called statically, assuming $this from incompatible context in
/web/htdocs/www.novaitinera.it/home/joomla/libraries/joomla/factory.php
on line
403
Strict Standards
: Non-static method JRequest::getVar() should not be called statically, assuming $this from incompatible context in
/web/htdocs/www.novaitinera.it/home/joomla/components/com_idoblog/views/idoblog/view.html.php
on line
14
Strict Standards
: Non-static method JRequest::_cleanVar() should not be called statically, assuming $this from incompatible context in
/web/htdocs/www.novaitinera.it/home/joomla/libraries/joomla/environment/request.php
on line
151
Strict Standards
: Non-static method JFilterInput::getInstance() should not be called statically, assuming $this from incompatible context in
/web/htdocs/www.novaitinera.it/home/joomla/libraries/joomla/environment/request.php
on line
577
Strict Standards
: Non-static method JRequest::getVar() should not be called statically, assuming $this from incompatible context in
/web/htdocs/www.novaitinera.it/home/joomla/components/com_idoblog/views/idoblog/view.html.php
on line
15
Strict Standards
: Non-static method JRequest::_cleanVar() should not be called statically, assuming $this from incompatible context in
/web/htdocs/www.novaitinera.it/home/joomla/libraries/joomla/environment/request.php
on line
151
Strict Standards
: Non-static method JFilterInput::getInstance() should not be called statically, assuming $this from incompatible context in
/web/htdocs/www.novaitinera.it/home/joomla/libraries/joomla/environment/request.php
on line
577
Strict Standards
: Non-static method JRequest::getVar() should not be called statically, assuming $this from incompatible context in
/web/htdocs/www.novaitinera.it/home/joomla/components/com_idoblog/views/idoblog/view.html.php
on line
16
Strict Standards
: Non-static method JRequest::_cleanVar() should not be called statically, assuming $this from incompatible context in
/web/htdocs/www.novaitinera.it/home/joomla/libraries/joomla/environment/request.php
on line
134
Strict Standards
: Non-static method JFilterInput::getInstance() should not be called statically, assuming $this from incompatible context in
/web/htdocs/www.novaitinera.it/home/joomla/libraries/joomla/environment/request.php
on line
577
Strict Standards
: Non-static method JRequest::getVar() should not be called statically, assuming $this from incompatible context in
/web/htdocs/www.novaitinera.it/home/joomla/components/com_idoblog/views/idoblog/view.html.php
on line
17
Strict Standards
: Non-static method JRequest::getVar() should not be called statically, assuming $this from incompatible context in
/web/htdocs/www.novaitinera.it/home/joomla/components/com_idoblog/views/idoblog/view.html.php
on line
18
Strict Standards
: Non-static method JRequest::_cleanVar() should not be called statically, assuming $this from incompatible context in
/web/htdocs/www.novaitinera.it/home/joomla/libraries/joomla/environment/request.php
on line
134
Strict Standards
: Non-static method JFilterInput::getInstance() should not be called statically, assuming $this from incompatible context in
/web/htdocs/www.novaitinera.it/home/joomla/libraries/joomla/environment/request.php
on line
577
Strict Standards
: Non-static method JDispatcher::getInstance() should not be called statically, assuming $this from incompatible context in
/web/htdocs/www.novaitinera.it/home/joomla/components/com_idoblog/views/idoblog/view.html.php
on line
19
Strict Standards
: Non-static method JFactory::getUser() should not be called statically, assuming $this from incompatible context in
/web/htdocs/www.novaitinera.it/home/joomla/components/com_idoblog/views/idoblog/view.html.php
on line
20
Strict Standards
: Non-static method JLoader::import() should not be called statically in
/web/htdocs/www.novaitinera.it/home/joomla/libraries/loader.php
on line
186
Strict Standards
: Non-static method JFactory::getSession() should not be called statically, assuming $this from incompatible context in
/web/htdocs/www.novaitinera.it/home/joomla/libraries/joomla/factory.php
on line
163
Strict Standards
: Non-static method JFactory::getDocument() should not be called statically, assuming $this from incompatible context in
/web/htdocs/www.novaitinera.it/home/joomla/components/com_idoblog/views/idoblog/view.html.php
on line
21
Strict Standards
: Non-static method JFactory::getACL() should not be called statically, assuming $this from incompatible context in
/web/htdocs/www.novaitinera.it/home/joomla/components/com_idoblog/views/idoblog/view.html.php
on line
22
Strict Standards
: Non-static method JFactory::_createACL() should not be called statically, assuming $this from incompatible context in
/web/htdocs/www.novaitinera.it/home/joomla/libraries/joomla/factory.php
on line
227
Strict Standards
: Non-static method JLoader::import() should not be called statically in
/web/htdocs/www.novaitinera.it/home/joomla/libraries/loader.php
on line
186
Strict Standards
: Non-static method JLoader::register() should not be called statically in
/web/htdocs/www.novaitinera.it/home/joomla/libraries/loader.php
on line
71
Strict Standards
: Non-static method JFactory::getDBO() should not be called statically, assuming $this from incompatible context in
/web/htdocs/www.novaitinera.it/home/joomla/libraries/joomla/factory.php
on line
527
Strict Standards
: Non-static method JLoader::load() should not be called statically in
/web/htdocs/www.novaitinera.it/home/joomla/libraries/loader.php
on line
161
Strict Standards
: Non-static method JLoader::register() should not be called statically in
/web/htdocs/www.novaitinera.it/home/joomla/libraries/loader.php
on line
138
Strict Standards
: Non-static method JLoader::import() should not be called statically in
/web/htdocs/www.novaitinera.it/home/joomla/libraries/loader.php
on line
186
Strict Standards
: Non-static method JLoader::import() should not be called statically in
/web/htdocs/www.novaitinera.it/home/joomla/libraries/loader.php
on line
186
Strict Standards
: Non-static method JFactory::getSession() should not be called statically, assuming $this from incompatible context in
/web/htdocs/www.novaitinera.it/home/joomla/components/com_idoblog/views/idoblog/view.html.php
on line
23
Strict Standards
: Non-static method JPluginHelper::importPlugin() should not be called statically, assuming $this from incompatible context in
/web/htdocs/www.novaitinera.it/home/joomla/components/com_idoblog/views/idoblog/view.html.php
on line
28
Strict Standards
: Non-static method JPluginHelper::_load() should not be called statically, assuming $this from incompatible context in
/web/htdocs/www.novaitinera.it/home/joomla/libraries/joomla/plugin/helper.php
on line
92
Strict Standards
: Non-static method JPluginHelper::_import() should not be called statically, assuming $this from incompatible context in
/web/htdocs/www.novaitinera.it/home/joomla/libraries/joomla/plugin/helper.php
on line
97
Strict Standards
: Non-static method JLoader::import() should not be called statically in
/web/htdocs/www.novaitinera.it/home/joomla/libraries/loader.php
on line
186
Strict Standards
: Non-static method JDispatcher::getInstance() should not be called statically, assuming $this from incompatible context in
/web/htdocs/www.novaitinera.it/home/joomla/libraries/joomla/application/application.php
on line
493
Strict Standards
: Non-static method JDispatcher::getInstance() should not be called statically, assuming $this from incompatible context in
/web/htdocs/www.novaitinera.it/home/joomla/libraries/joomla/plugin/helper.php
on line
140
Strict Standards
: Non-static method JLoader::load() should not be called statically in
/web/htdocs/www.novaitinera.it/home/joomla/libraries/loader.php
on line
161
Strict Standards
: Non-static method JLoader::register() should not be called statically in
/web/htdocs/www.novaitinera.it/home/joomla/libraries/loader.php
on line
138
Strict Standards
: Non-static method JPluginHelper::_import() should not be called statically, assuming $this from incompatible context in
/web/htdocs/www.novaitinera.it/home/joomla/libraries/joomla/plugin/helper.php
on line
97
Strict Standards
: Non-static method JLoader::import() should not be called statically in
/web/htdocs/www.novaitinera.it/home/joomla/libraries/loader.php
on line
186
Strict Standards
: Non-static method JDispatcher::getInstance() should not be called statically, assuming $this from incompatible context in
/web/htdocs/www.novaitinera.it/home/joomla/libraries/joomla/application/application.php
on line
493
Strict Standards
: Non-static method JDispatcher::getInstance() should not be called statically, assuming $this from incompatible context in
/web/htdocs/www.novaitinera.it/home/joomla/libraries/joomla/plugin/helper.php
on line
140
Strict Standards
: Non-static method JLoader::load() should not be called statically in
/web/htdocs/www.novaitinera.it/home/joomla/libraries/loader.php
on line
161
Strict Standards
: Non-static method JLoader::register() should not be called statically in
/web/htdocs/www.novaitinera.it/home/joomla/libraries/loader.php
on line
138
Strict Standards
: Non-static method JPluginHelper::_import() should not be called statically, assuming $this from incompatible context in
/web/htdocs/www.novaitinera.it/home/joomla/libraries/joomla/plugin/helper.php
on line
97
Strict Standards
: Non-static method JLoader::import() should not be called statically in
/web/htdocs/www.novaitinera.it/home/joomla/libraries/loader.php
on line
186
Strict Standards
: Non-static method JDispatcher::getInstance() should not be called statically, assuming $this from incompatible context in
/web/htdocs/www.novaitinera.it/home/joomla/libraries/joomla/application/application.php
on line
493
Strict Standards
: Non-static method JDispatcher::getInstance() should not be called statically, assuming $this from incompatible context in
/web/htdocs/www.novaitinera.it/home/joomla/libraries/joomla/plugin/helper.php
on line
140
Strict Standards
: Non-static method JLoader::load() should not be called statically in
/web/htdocs/www.novaitinera.it/home/joomla/libraries/loader.php
on line
161
Strict Standards
: Non-static method JLoader::register() should not be called statically in
/web/htdocs/www.novaitinera.it/home/joomla/libraries/loader.php
on line
138
Strict Standards
: Non-static method JPluginHelper::_import() should not be called statically, assuming $this from incompatible context in
/web/htdocs/www.novaitinera.it/home/joomla/libraries/joomla/plugin/helper.php
on line
97
Strict Standards
: Non-static method JLoader::import() should not be called statically in
/web/htdocs/www.novaitinera.it/home/joomla/libraries/loader.php
on line
186
Strict Standards
: Non-static method JDispatcher::getInstance() should not be called statically, assuming $this from incompatible context in
/web/htdocs/www.novaitinera.it/home/joomla/libraries/joomla/application/application.php
on line
493
Strict Standards
: Non-static method JDispatcher::getInstance() should not be called statically, assuming $this from incompatible context in
/web/htdocs/www.novaitinera.it/home/joomla/libraries/joomla/plugin/helper.php
on line
140
Strict Standards
: Non-static method JLoader::load() should not be called statically in
/web/htdocs/www.novaitinera.it/home/joomla/libraries/loader.php
on line
161
Strict Standards
: Non-static method JLoader::register() should not be called statically in
/web/htdocs/www.novaitinera.it/home/joomla/libraries/loader.php
on line
138
Strict Standards
: Non-static method JPluginHelper::_import() should not be called statically, assuming $this from incompatible context in
/web/htdocs/www.novaitinera.it/home/joomla/libraries/joomla/plugin/helper.php
on line
97
Strict Standards
: Non-static method JLoader::import() should not be called statically in
/web/htdocs/www.novaitinera.it/home/joomla/libraries/loader.php
on line
186
Strict Standards
: Non-static method JDispatcher::getInstance() should not be called statically, assuming $this from incompatible context in
/web/htdocs/www.novaitinera.it/home/joomla/libraries/joomla/application/application.php
on line
493
Strict Standards
: Non-static method JDispatcher::getInstance() should not be called statically, assuming $this from incompatible context in
/web/htdocs/www.novaitinera.it/home/joomla/libraries/joomla/plugin/helper.php
on line
140
Strict Standards
: Non-static method JLoader::load() should not be called statically in
/web/htdocs/www.novaitinera.it/home/joomla/libraries/loader.php
on line
161
Strict Standards
: Non-static method JLoader::register() should not be called statically in
/web/htdocs/www.novaitinera.it/home/joomla/libraries/loader.php
on line
138
Strict Standards
: Non-static method JFactory::getConfig() should not be called statically, assuming $this from incompatible context in
/web/htdocs/www.novaitinera.it/home/joomla/libraries/joomla/application/application.php
on line
391
Strict Standards
: Non-static method JRequest::getVar() should not be called statically, assuming $this from incompatible context in
/web/htdocs/www.novaitinera.it/home/joomla/components/com_idoblog/models/idoblog.php
on line
20
Strict Standards
: Non-static method JRequest::getVar() should not be called statically, assuming $this from incompatible context in
/web/htdocs/www.novaitinera.it/home/joomla/components/com_idoblog/models/idoblog.php
on line
21
Strict Standards
: Non-static method JRequest::_cleanVar() should not be called statically, assuming $this from incompatible context in
/web/htdocs/www.novaitinera.it/home/joomla/libraries/joomla/environment/request.php
on line
151
Strict Standards
: Non-static method JFilterInput::getInstance() should not be called statically, assuming $this from incompatible context in
/web/htdocs/www.novaitinera.it/home/joomla/libraries/joomla/environment/request.php
on line
577
Strict Standards
: Non-static method JRequest::getVar() should not be called statically, assuming $this from incompatible context in
/web/htdocs/www.novaitinera.it/home/joomla/components/com_idoblog/models/idoblog.php
on line
22
Strict Standards
: Non-static method JRequest::_cleanVar() should not be called statically, assuming $this from incompatible context in
/web/htdocs/www.novaitinera.it/home/joomla/libraries/joomla/environment/request.php
on line
140
Strict Standards
: Non-static method JFilterInput::getInstance() should not be called statically, assuming $this from incompatible context in
/web/htdocs/www.novaitinera.it/home/joomla/libraries/joomla/environment/request.php
on line
577
Strict Standards
: Non-static method JRequest::getVar() should not be called statically, assuming $this from incompatible context in
/web/htdocs/www.novaitinera.it/home/joomla/components/com_idoblog/models/idoblog.php
on line
23
Strict Standards
: Non-static method JRequest::_cleanVar() should not be called statically, assuming $this from incompatible context in
/web/htdocs/www.novaitinera.it/home/joomla/libraries/joomla/environment/request.php
on line
134
Strict Standards
: Non-static method JFilterInput::getInstance() should not be called statically, assuming $this from incompatible context in
/web/htdocs/www.novaitinera.it/home/joomla/libraries/joomla/environment/request.php
on line
577
Strict Standards
: Non-static method JRequest::getVar() should not be called statically, assuming $this from incompatible context in
/web/htdocs/www.novaitinera.it/home/joomla/components/com_idoblog/models/idoblog.php
on line
30
Strict Standards
: Non-static method JRequest::_cleanVar() should not be called statically, assuming $this from incompatible context in
/web/htdocs/www.novaitinera.it/home/joomla/libraries/joomla/environment/request.php
on line
151
Strict Standards
: Non-static method JFilterInput::getInstance() should not be called statically, assuming $this from incompatible context in
/web/htdocs/www.novaitinera.it/home/joomla/libraries/joomla/environment/request.php
on line
577
Strict Standards
: Non-static method JRequest::getVar() should not be called statically, assuming $this from incompatible context in
/web/htdocs/www.novaitinera.it/home/joomla/components/com_idoblog/models/idoblog.php
on line
31
Strict Standards
: Non-static method JRequest::_cleanVar() should not be called statically, assuming $this from incompatible context in
/web/htdocs/www.novaitinera.it/home/joomla/libraries/joomla/environment/request.php
on line
151
Strict Standards
: Non-static method JFilterInput::getInstance() should not be called statically, assuming $this from incompatible context in
/web/htdocs/www.novaitinera.it/home/joomla/libraries/joomla/environment/request.php
on line
577
Strict Standards
: Non-static method JRequest::getVar() should not be called statically, assuming $this from incompatible context in
/web/htdocs/www.novaitinera.it/home/joomla/components/com_idoblog/models/idoblog.php
on line
32
Strict Standards
: Non-static method JRequest::_cleanVar() should not be called statically, assuming $this from incompatible context in
/web/htdocs/www.novaitinera.it/home/joomla/libraries/joomla/environment/request.php
on line
151
Strict Standards
: Non-static method JFilterInput::getInstance() should not be called statically, assuming $this from incompatible context in
/web/htdocs/www.novaitinera.it/home/joomla/libraries/joomla/environment/request.php
on line
577
Strict Standards
: Non-static method JRequest::getVar() should not be called statically, assuming $this from incompatible context in
/web/htdocs/www.novaitinera.it/home/joomla/components/com_idoblog/models/idoblog.php
on line
103
Strict Standards
: Non-static method JRequest::_cleanVar() should not be called statically, assuming $this from incompatible context in
/web/htdocs/www.novaitinera.it/home/joomla/libraries/joomla/environment/request.php
on line
134
Strict Standards
: Non-static method JFilterInput::getInstance() should not be called statically, assuming $this from incompatible context in
/web/htdocs/www.novaitinera.it/home/joomla/libraries/joomla/environment/request.php
on line
577
Strict Standards
: Non-static method JFactory::getUser() should not be called statically, assuming $this from incompatible context in
/web/htdocs/www.novaitinera.it/home/joomla/components/com_idoblog/models/idoblog.php
on line
104
Strict Standards
: Non-static method JLoader::import() should not be called statically in
/web/htdocs/www.novaitinera.it/home/joomla/libraries/loader.php
on line
186
Strict Standards
: Non-static method JFactory::getSession() should not be called statically, assuming $this from incompatible context in
/web/htdocs/www.novaitinera.it/home/joomla/libraries/joomla/factory.php
on line
163
Strict Standards
: Non-static method JRequest::getVar() should not be called statically, assuming $this from incompatible context in
/web/htdocs/www.novaitinera.it/home/joomla/components/com_idoblog/models/idoblog.php
on line
105
Strict Standards
: Non-static method JRequest::_cleanVar() should not be called statically, assuming $this from incompatible context in
/web/htdocs/www.novaitinera.it/home/joomla/libraries/joomla/environment/request.php
on line
134
Strict Standards
: Non-static method JFilterInput::getInstance() should not be called statically, assuming $this from incompatible context in
/web/htdocs/www.novaitinera.it/home/joomla/libraries/joomla/environment/request.php
on line
577
Strict Standards
: Non-static method JFactory::getACL() should not be called statically, assuming $this from incompatible context in
/web/htdocs/www.novaitinera.it/home/joomla/components/com_idoblog/models/idoblog.php
on line
106
Strict Standards
: Non-static method JRequest::getVar() should not be called statically in
/web/htdocs/www.novaitinera.it/home/joomla/components/com_idoblog/helper.php
on line
36
Strict Standards
: Non-static method JRequest::_cleanVar() should not be called statically in
/web/htdocs/www.novaitinera.it/home/joomla/libraries/joomla/environment/request.php
on line
134
Strict Standards
: Non-static method JFilterInput::getInstance() should not be called statically in
/web/htdocs/www.novaitinera.it/home/joomla/libraries/joomla/environment/request.php
on line
577
Strict Standards
: Non-static method JRequest::getVar() should not be called statically in
/web/htdocs/www.novaitinera.it/home/joomla/components/com_idoblog/helper.php
on line
36
Strict Standards
: Non-static method JRequest::_cleanVar() should not be called statically in
/web/htdocs/www.novaitinera.it/home/joomla/libraries/joomla/environment/request.php
on line
134
Strict Standards
: Non-static method JFilterInput::getInstance() should not be called statically in
/web/htdocs/www.novaitinera.it/home/joomla/libraries/joomla/environment/request.php
on line
577
Strict Standards
: Non-static method JLoader::load() should not be called statically in
/web/htdocs/www.novaitinera.it/home/joomla/libraries/loader.php
on line
161
Strict Standards
: Non-static method JLoader::register() should not be called statically in
/web/htdocs/www.novaitinera.it/home/joomla/libraries/loader.php
on line
138
Strict Standards
: Non-static method JRoute::_() should not be called statically in
/web/htdocs/www.novaitinera.it/home/joomla/components/com_idoblog/helper.php
on line
54
Strict Standards
: Non-static method JFactory::getApplication() should not be called statically in
/web/htdocs/www.novaitinera.it/home/joomla/libraries/joomla/methods.php
on line
41
Strict Standards
: Non-static method JFactory::getConfig() should not be called statically, assuming $this from incompatible context in
/web/htdocs/www.novaitinera.it/home/joomla/includes/application.php
on line
372
Strict Standards
: Non-static method JLoader::import() should not be called statically in
/web/htdocs/www.novaitinera.it/home/joomla/libraries/loader.php
on line
186
Strict Standards
: Non-static method JRouter::getInstance() should not be called statically, assuming $this from incompatible context in
/web/htdocs/www.novaitinera.it/home/joomla/libraries/joomla/application/application.php
on line
671
Strict Standards
: Non-static method JError::isError() should not be called statically, assuming $this from incompatible context in
/web/htdocs/www.novaitinera.it/home/joomla/libraries/joomla/application/application.php
on line
672
Strict Standards
: Non-static method JSite::getMenu() should not be called statically, assuming $this from incompatible context in
/web/htdocs/www.novaitinera.it/home/joomla/includes/router.php
on line
419
Strict Standards
: Non-static method JApplication::getMenu() should not be called statically, assuming $this from incompatible context in
/web/htdocs/www.novaitinera.it/home/joomla/includes/application.php
on line
345
Strict Standards
: Non-static method JLoader::import() should not be called statically in
/web/htdocs/www.novaitinera.it/home/joomla/libraries/loader.php
on line
186
Strict Standards
: Non-static method JMenu::getInstance() should not be called statically, assuming $this from incompatible context in
/web/htdocs/www.novaitinera.it/home/joomla/libraries/joomla/application/application.php
on line
717
Strict Standards
: Non-static method JError::isError() should not be called statically, assuming $this from incompatible context in
/web/htdocs/www.novaitinera.it/home/joomla/libraries/joomla/application/application.php
on line
718
Strict Standards
: Non-static method JURI::base() should not be called statically, assuming $this from incompatible context in
/web/htdocs/www.novaitinera.it/home/joomla/includes/router.php
on line
109
Strict Standards
: Non-static method JRequest::getVar() should not be called statically in
/web/htdocs/www.novaitinera.it/home/joomla/components/com_idoblog/helper.php
on line
36
Strict Standards
: Non-static method JRequest::_cleanVar() should not be called statically in
/web/htdocs/www.novaitinera.it/home/joomla/libraries/joomla/environment/request.php
on line
134
Strict Standards
: Non-static method JFilterInput::getInstance() should not be called statically in
/web/htdocs/www.novaitinera.it/home/joomla/libraries/joomla/environment/request.php
on line
577
Strict Standards
: Non-static method JRequest::getVar() should not be called statically in
/web/htdocs/www.novaitinera.it/home/joomla/components/com_idoblog/helper.php
on line
36
Strict Standards
: Non-static method JRequest::_cleanVar() should not be called statically in
/web/htdocs/www.novaitinera.it/home/joomla/libraries/joomla/environment/request.php
on line
134
Strict Standards
: Non-static method JFilterInput::getInstance() should not be called statically in
/web/htdocs/www.novaitinera.it/home/joomla/libraries/joomla/environment/request.php
on line
577
Strict Standards
: Non-static method JRoute::_() should not be called statically in
/web/htdocs/www.novaitinera.it/home/joomla/components/com_idoblog/helper.php
on line
39
Strict Standards
: Non-static method JFactory::getApplication() should not be called statically in
/web/htdocs/www.novaitinera.it/home/joomla/libraries/joomla/methods.php
on line
41
Strict Standards
: Non-static method JFactory::getConfig() should not be called statically, assuming $this from incompatible context in
/web/htdocs/www.novaitinera.it/home/joomla/includes/application.php
on line
372
Strict Standards
: Non-static method JLoader::import() should not be called statically in
/web/htdocs/www.novaitinera.it/home/joomla/libraries/loader.php
on line
186
Strict Standards
: Non-static method JRouter::getInstance() should not be called statically, assuming $this from incompatible context in
/web/htdocs/www.novaitinera.it/home/joomla/libraries/joomla/application/application.php
on line
671
Strict Standards
: Non-static method JError::isError() should not be called statically, assuming $this from incompatible context in
/web/htdocs/www.novaitinera.it/home/joomla/libraries/joomla/application/application.php
on line
672
Strict Standards
: Non-static method JSite::getMenu() should not be called statically, assuming $this from incompatible context in
/web/htdocs/www.novaitinera.it/home/joomla/includes/router.php
on line
419
Strict Standards
: Non-static method JApplication::getMenu() should not be called statically, assuming $this from incompatible context in
/web/htdocs/www.novaitinera.it/home/joomla/includes/application.php
on line
345
Strict Standards
: Non-static method JLoader::import() should not be called statically in
/web/htdocs/www.novaitinera.it/home/joomla/libraries/loader.php
on line
186
Strict Standards
: Non-static method JMenu::getInstance() should not be called statically, assuming $this from incompatible context in
/web/htdocs/www.novaitinera.it/home/joomla/libraries/joomla/application/application.php
on line
717
Strict Standards
: Non-static method JError::isError() should not be called statically, assuming $this from incompatible context in
/web/htdocs/www.novaitinera.it/home/joomla/libraries/joomla/application/application.php
on line
718
Strict Standards
: Non-static method JURI::base() should not be called statically, assuming $this from incompatible context in
/web/htdocs/www.novaitinera.it/home/joomla/includes/router.php
on line
109
Strict Standards
: Non-static method JRequest::getVar() should not be called statically in
/web/htdocs/www.novaitinera.it/home/joomla/components/com_idoblog/helper.php
on line
36
Strict Standards
: Non-static method JRequest::_cleanVar() should not be called statically in
/web/htdocs/www.novaitinera.it/home/joomla/libraries/joomla/environment/request.php
on line
134
Strict Standards
: Non-static method JFilterInput::getInstance() should not be called statically in
/web/htdocs/www.novaitinera.it/home/joomla/libraries/joomla/environment/request.php
on line
577
Strict Standards
: Non-static method JRoute::_() should not be called statically in
/web/htdocs/www.novaitinera.it/home/joomla/components/com_idoblog/helper.php
on line
41
Strict Standards
: Non-static method JFactory::getApplication() should not be called statically in
/web/htdocs/www.novaitinera.it/home/joomla/libraries/joomla/methods.php
on line
41
Strict Standards
: Non-static method JFactory::getConfig() should not be called statically, assuming $this from incompatible context in
/web/htdocs/www.novaitinera.it/home/joomla/includes/application.php
on line
372
Strict Standards
: Non-static method JLoader::import() should not be called statically in
/web/htdocs/www.novaitinera.it/home/joomla/libraries/loader.php
on line
186
Strict Standards
: Non-static method JRouter::getInstance() should not be called statically, assuming $this from incompatible context in
/web/htdocs/www.novaitinera.it/home/joomla/libraries/joomla/application/application.php
on line
671
Strict Standards
: Non-static method JError::isError() should not be called statically, assuming $this from incompatible context in
/web/htdocs/www.novaitinera.it/home/joomla/libraries/joomla/application/application.php
on line
672
Strict Standards
: Non-static method JSite::getMenu() should not be called statically, assuming $this from incompatible context in
/web/htdocs/www.novaitinera.it/home/joomla/includes/router.php
on line
419
Strict Standards
: Non-static method JApplication::getMenu() should not be called statically, assuming $this from incompatible context in
/web/htdocs/www.novaitinera.it/home/joomla/includes/application.php
on line
345
Strict Standards
: Non-static method JLoader::import() should not be called statically in
/web/htdocs/www.novaitinera.it/home/joomla/libraries/loader.php
on line
186
Strict Standards
: Non-static method JMenu::getInstance() should not be called statically, assuming $this from incompatible context in
/web/htdocs/www.novaitinera.it/home/joomla/libraries/joomla/application/application.php
on line
717
Strict Standards
: Non-static method JError::isError() should not be called statically, assuming $this from incompatible context in
/web/htdocs/www.novaitinera.it/home/joomla/libraries/joomla/application/application.php
on line
718
Strict Standards
: Non-static method JURI::base() should not be called statically, assuming $this from incompatible context in
/web/htdocs/www.novaitinera.it/home/joomla/includes/router.php
on line
109
Strict Standards
: Non-static method JFactory::getDate() should not be called statically, assuming $this from incompatible context in
/web/htdocs/www.novaitinera.it/home/joomla/components/com_idoblog/models/idoblog.php
on line
138
Strict Standards
: Non-static method JFactory::getConfig() should not be called statically, assuming $this from incompatible context in
/web/htdocs/www.novaitinera.it/home/joomla/libraries/joomla/application/application.php
on line
391
Strict Standards
: Non-static method JLoader::import() should not be called statically in
/web/htdocs/www.novaitinera.it/home/joomla/libraries/loader.php
on line
186
Strict Standards
: Non-static method JLoader::register() should not be called statically in
/web/htdocs/www.novaitinera.it/home/joomla/libraries/loader.php
on line
71
Strict Standards
: Non-static method JFactory::getLanguage() should not be called statically, assuming $this from incompatible context in
/web/htdocs/www.novaitinera.it/home/joomla/libraries/joomla/factory.php
on line
427
Strict Standards
: Non-static method JLoader::load() should not be called statically in
/web/htdocs/www.novaitinera.it/home/joomla/libraries/loader.php
on line
161
Strict Standards
: Non-static method JLoader::register() should not be called statically in
/web/htdocs/www.novaitinera.it/home/joomla/libraries/loader.php
on line
138
Strict Standards
: Non-static method JRoute::_() should not be called statically, assuming $this from incompatible context in
/web/htdocs/www.novaitinera.it/home/joomla/components/com_idoblog/models/idoblog.php
on line
268
Strict Standards
: Non-static method JFactory::getApplication() should not be called statically, assuming $this from incompatible context in
/web/htdocs/www.novaitinera.it/home/joomla/libraries/joomla/methods.php
on line
41
Strict Standards
: Non-static method JFactory::getConfig() should not be called statically, assuming $this from incompatible context in
/web/htdocs/www.novaitinera.it/home/joomla/includes/application.php
on line
372
Strict Standards
: Non-static method JLoader::import() should not be called statically in
/web/htdocs/www.novaitinera.it/home/joomla/libraries/loader.php
on line
186
Strict Standards
: Non-static method JRouter::getInstance() should not be called statically, assuming $this from incompatible context in
/web/htdocs/www.novaitinera.it/home/joomla/libraries/joomla/application/application.php
on line
671
Strict Standards
: Non-static method JError::isError() should not be called statically, assuming $this from incompatible context in
/web/htdocs/www.novaitinera.it/home/joomla/libraries/joomla/application/application.php
on line
672
Strict Standards
: Non-static method JSite::getMenu() should not be called statically, assuming $this from incompatible context in
/web/htdocs/www.novaitinera.it/home/joomla/includes/router.php
on line
419
Strict Standards
: Non-static method JApplication::getMenu() should not be called statically, assuming $this from incompatible context in
/web/htdocs/www.novaitinera.it/home/joomla/includes/application.php
on line
345
Strict Standards
: Non-static method JLoader::import() should not be called statically in
/web/htdocs/www.novaitinera.it/home/joomla/libraries/loader.php
on line
186
Strict Standards
: Non-static method JMenu::getInstance() should not be called statically, assuming $this from incompatible context in
/web/htdocs/www.novaitinera.it/home/joomla/libraries/joomla/application/application.php
on line
717
Strict Standards
: Non-static method JError::isError() should not be called statically, assuming $this from incompatible context in
/web/htdocs/www.novaitinera.it/home/joomla/libraries/joomla/application/application.php
on line
718
Strict Standards
: Non-static method JURI::base() should not be called statically, assuming $this from incompatible context in
/web/htdocs/www.novaitinera.it/home/joomla/includes/router.php
on line
109
Strict Standards
: Non-static method JRoute::_() should not be called statically, assuming $this from incompatible context in
/web/htdocs/www.novaitinera.it/home/joomla/components/com_idoblog/models/idoblog.php
on line
268
Strict Standards
: Non-static method JFactory::getApplication() should not be called statically, assuming $this from incompatible context in
/web/htdocs/www.novaitinera.it/home/joomla/libraries/joomla/methods.php
on line
41
Strict Standards
: Non-static method JFactory::getConfig() should not be called statically, assuming $this from incompatible context in
/web/htdocs/www.novaitinera.it/home/joomla/includes/application.php
on line
372
Strict Standards
: Non-static method JLoader::import() should not be called statically in
/web/htdocs/www.novaitinera.it/home/joomla/libraries/loader.php
on line
186
Strict Standards
: Non-static method JRouter::getInstance() should not be called statically, assuming $this from incompatible context in
/web/htdocs/www.novaitinera.it/home/joomla/libraries/joomla/application/application.php
on line
671
Strict Standards
: Non-static method JError::isError() should not be called statically, assuming $this from incompatible context in
/web/htdocs/www.novaitinera.it/home/joomla/libraries/joomla/application/application.php
on line
672
Strict Standards
: Non-static method JSite::getMenu() should not be called statically, assuming $this from incompatible context in
/web/htdocs/www.novaitinera.it/home/joomla/includes/router.php
on line
419
Strict Standards
: Non-static method JApplication::getMenu() should not be called statically, assuming $this from incompatible context in
/web/htdocs/www.novaitinera.it/home/joomla/includes/application.php
on line
345
Strict Standards
: Non-static method JLoader::import() should not be called statically in
/web/htdocs/www.novaitinera.it/home/joomla/libraries/loader.php
on line
186
Strict Standards
: Non-static method JMenu::getInstance() should not be called statically, assuming $this from incompatible context in
/web/htdocs/www.novaitinera.it/home/joomla/libraries/joomla/application/application.php
on line
717
Strict Standards
: Non-static method JError::isError() should not be called statically, assuming $this from incompatible context in
/web/htdocs/www.novaitinera.it/home/joomla/libraries/joomla/application/application.php
on line
718
Strict Standards
: Non-static method JURI::base() should not be called statically, assuming $this from incompatible context in
/web/htdocs/www.novaitinera.it/home/joomla/includes/router.php
on line
109
Strict Standards
: Non-static method JRoute::_() should not be called statically, assuming $this from incompatible context in
/web/htdocs/www.novaitinera.it/home/joomla/components/com_idoblog/models/idoblog.php
on line
268
Strict Standards
: Non-static method JFactory::getApplication() should not be called statically, assuming $this from incompatible context in
/web/htdocs/www.novaitinera.it/home/joomla/libraries/joomla/methods.php
on line
41
Strict Standards
: Non-static method JFactory::getConfig() should not be called statically, assuming $this from incompatible context in
/web/htdocs/www.novaitinera.it/home/joomla/includes/application.php
on line
372
Strict Standards
: Non-static method JLoader::import() should not be called statically in
/web/htdocs/www.novaitinera.it/home/joomla/libraries/loader.php
on line
186
Strict Standards
: Non-static method JRouter::getInstance() should not be called statically, assuming $this from incompatible context in
/web/htdocs/www.novaitinera.it/home/joomla/libraries/joomla/application/application.php
on line
671
Strict Standards
: Non-static method JError::isError() should not be called statically, assuming $this from incompatible context in
/web/htdocs/www.novaitinera.it/home/joomla/libraries/joomla/application/application.php
on line
672
Strict Standards
: Non-static method JSite::getMenu() should not be called statically, assuming $this from incompatible context in
/web/htdocs/www.novaitinera.it/home/joomla/includes/router.php
on line
419
Strict Standards
: Non-static method JApplication::getMenu() should not be called statically, assuming $this from incompatible context in
/web/htdocs/www.novaitinera.it/home/joomla/includes/application.php
on line
345
Strict Standards
: Non-static method JLoader::import() should not be called statically in
/web/htdocs/www.novaitinera.it/home/joomla/libraries/loader.php
on line
186
Strict Standards
: Non-static method JMenu::getInstance() should not be called statically, assuming $this from incompatible context in
/web/htdocs/www.novaitinera.it/home/joomla/libraries/joomla/application/application.php
on line
717
Strict Standards
: Non-static method JError::isError() should not be called statically, assuming $this from incompatible context in
/web/htdocs/www.novaitinera.it/home/joomla/libraries/joomla/application/application.php
on line
718
Strict Standards
: Non-static method JURI::base() should not be called statically, assuming $this from incompatible context in
/web/htdocs/www.novaitinera.it/home/joomla/includes/router.php
on line
109
Strict Standards
: Non-static method JLoader::import() should not be called statically in
/web/htdocs/www.novaitinera.it/home/joomla/libraries/loader.php
on line
186
Strict Standards
: Non-static method JFactory::getUser() should not be called statically in
/web/htdocs/www.novaitinera.it/home/joomla/components/com_idoblog/helper.php
on line
69
Strict Standards
: Non-static method JLoader::import() should not be called statically in
/web/htdocs/www.novaitinera.it/home/joomla/libraries/loader.php
on line
186
Strict Standards
: Non-static method JFactory::getSession() should not be called statically in
/web/htdocs/www.novaitinera.it/home/joomla/libraries/joomla/factory.php
on line
163
Strict Standards
: Non-static method JText::_() should not be called statically in
/web/htdocs/www.novaitinera.it/home/joomla/components/com_idoblog/helper.php
on line
73
Strict Standards
: Non-static method JFactory::getLanguage() should not be called statically in
/web/htdocs/www.novaitinera.it/home/joomla/libraries/joomla/methods.php
on line
120
Strict Standards
: Non-static method JText::_() should not be called statically in
/web/htdocs/www.novaitinera.it/home/joomla/components/com_idoblog/helper.php
on line
75
Strict Standards
: Non-static method JFactory::getLanguage() should not be called statically in
/web/htdocs/www.novaitinera.it/home/joomla/libraries/joomla/methods.php
on line
120
Strict Standards
: Non-static method JFactory::getDBO() should not be called statically, assuming $this from incompatible context in
/web/htdocs/www.novaitinera.it/home/joomla/components/com_idoblog/models/idoblog.php
on line
276
Strict Standards
: Non-static method JRequest::getVar() should not be called statically in
/web/htdocs/www.novaitinera.it/home/joomla/components/com_idoblog/helper.php
on line
36
Strict Standards
: Non-static method JRequest::_cleanVar() should not be called statically in
/web/htdocs/www.novaitinera.it/home/joomla/libraries/joomla/environment/request.php
on line
134
Strict Standards
: Non-static method JFilterInput::getInstance() should not be called statically in
/web/htdocs/www.novaitinera.it/home/joomla/libraries/joomla/environment/request.php
on line
577
Strict Standards
: Non-static method JRoute::_() should not be called statically in
/web/htdocs/www.novaitinera.it/home/joomla/components/com_idoblog/helper.php
on line
54
Strict Standards
: Non-static method JFactory::getApplication() should not be called statically in
/web/htdocs/www.novaitinera.it/home/joomla/libraries/joomla/methods.php
on line
41
Strict Standards
: Non-static method JFactory::getConfig() should not be called statically, assuming $this from incompatible context in
/web/htdocs/www.novaitinera.it/home/joomla/includes/application.php
on line
372
Strict Standards
: Non-static method JLoader::import() should not be called statically in
/web/htdocs/www.novaitinera.it/home/joomla/libraries/loader.php
on line
186
Strict Standards
: Non-static method JRouter::getInstance() should not be called statically, assuming $this from incompatible context in
/web/htdocs/www.novaitinera.it/home/joomla/libraries/joomla/application/application.php
on line
671
Strict Standards
: Non-static method JError::isError() should not be called statically, assuming $this from incompatible context in
/web/htdocs/www.novaitinera.it/home/joomla/libraries/joomla/application/application.php
on line
672
Strict Standards
: Non-static method JSite::getMenu() should not be called statically, assuming $this from incompatible context in
/web/htdocs/www.novaitinera.it/home/joomla/includes/router.php
on line
419
Strict Standards
: Non-static method JApplication::getMenu() should not be called statically, assuming $this from incompatible context in
/web/htdocs/www.novaitinera.it/home/joomla/includes/application.php
on line
345
Strict Standards
: Non-static method JLoader::import() should not be called statically in
/web/htdocs/www.novaitinera.it/home/joomla/libraries/loader.php
on line
186
Strict Standards
: Non-static method JMenu::getInstance() should not be called statically, assuming $this from incompatible context in
/web/htdocs/www.novaitinera.it/home/joomla/libraries/joomla/application/application.php
on line
717
Strict Standards
: Non-static method JError::isError() should not be called statically, assuming $this from incompatible context in
/web/htdocs/www.novaitinera.it/home/joomla/libraries/joomla/application/application.php
on line
718
Strict Standards
: Non-static method JURI::base() should not be called statically, assuming $this from incompatible context in
/web/htdocs/www.novaitinera.it/home/joomla/includes/router.php
on line
109
Strict Standards
: Non-static method JRequest::getVar() should not be called statically in
/web/htdocs/www.novaitinera.it/home/joomla/components/com_idoblog/helper.php
on line
36
Strict Standards
: Non-static method JRequest::_cleanVar() should not be called statically in
/web/htdocs/www.novaitinera.it/home/joomla/libraries/joomla/environment/request.php
on line
134
Strict Standards
: Non-static method JFilterInput::getInstance() should not be called statically in
/web/htdocs/www.novaitinera.it/home/joomla/libraries/joomla/environment/request.php
on line
577
Strict Standards
: Non-static method JRequest::getVar() should not be called statically in
/web/htdocs/www.novaitinera.it/home/joomla/components/com_idoblog/helper.php
on line
36
Strict Standards
: Non-static method JRequest::_cleanVar() should not be called statically in
/web/htdocs/www.novaitinera.it/home/joomla/libraries/joomla/environment/request.php
on line
134
Strict Standards
: Non-static method JFilterInput::getInstance() should not be called statically in
/web/htdocs/www.novaitinera.it/home/joomla/libraries/joomla/environment/request.php
on line
577
Strict Standards
: Non-static method JRoute::_() should not be called statically in
/web/htdocs/www.novaitinera.it/home/joomla/components/com_idoblog/helper.php
on line
39
Strict Standards
: Non-static method JFactory::getApplication() should not be called statically in
/web/htdocs/www.novaitinera.it/home/joomla/libraries/joomla/methods.php
on line
41
Strict Standards
: Non-static method JFactory::getConfig() should not be called statically, assuming $this from incompatible context in
/web/htdocs/www.novaitinera.it/home/joomla/includes/application.php
on line
372
Strict Standards
: Non-static method JLoader::import() should not be called statically in
/web/htdocs/www.novaitinera.it/home/joomla/libraries/loader.php
on line
186
Strict Standards
: Non-static method JRouter::getInstance() should not be called statically, assuming $this from incompatible context in
/web/htdocs/www.novaitinera.it/home/joomla/libraries/joomla/application/application.php
on line
671
Strict Standards
: Non-static method JError::isError() should not be called statically, assuming $this from incompatible context in
/web/htdocs/www.novaitinera.it/home/joomla/libraries/joomla/application/application.php
on line
672
Strict Standards
: Non-static method JSite::getMenu() should not be called statically, assuming $this from incompatible context in
/web/htdocs/www.novaitinera.it/home/joomla/includes/router.php
on line
419
Strict Standards
: Non-static method JApplication::getMenu() should not be called statically, assuming $this from incompatible context in
/web/htdocs/www.novaitinera.it/home/joomla/includes/application.php
on line
345
Strict Standards
: Non-static method JLoader::import() should not be called statically in
/web/htdocs/www.novaitinera.it/home/joomla/libraries/loader.php
on line
186
Strict Standards
: Non-static method JMenu::getInstance() should not be called statically, assuming $this from incompatible context in
/web/htdocs/www.novaitinera.it/home/joomla/libraries/joomla/application/application.php
on line
717
Strict Standards
: Non-static method JError::isError() should not be called statically, assuming $this from incompatible context in
/web/htdocs/www.novaitinera.it/home/joomla/libraries/joomla/application/application.php
on line
718
Strict Standards
: Non-static method JURI::base() should not be called statically, assuming $this from incompatible context in
/web/htdocs/www.novaitinera.it/home/joomla/includes/router.php
on line
109
Strict Standards
: Non-static method JRequest::getVar() should not be called statically in
/web/htdocs/www.novaitinera.it/home/joomla/components/com_idoblog/helper.php
on line
36
Strict Standards
: Non-static method JRequest::_cleanVar() should not be called statically in
/web/htdocs/www.novaitinera.it/home/joomla/libraries/joomla/environment/request.php
on line
134
Strict Standards
: Non-static method JFilterInput::getInstance() should not be called statically in
/web/htdocs/www.novaitinera.it/home/joomla/libraries/joomla/environment/request.php
on line
577
Strict Standards
: Non-static method JRoute::_() should not be called statically in
/web/htdocs/www.novaitinera.it/home/joomla/components/com_idoblog/helper.php
on line
41
Strict Standards
: Non-static method JFactory::getApplication() should not be called statically in
/web/htdocs/www.novaitinera.it/home/joomla/libraries/joomla/methods.php
on line
41
Strict Standards
: Non-static method JFactory::getConfig() should not be called statically, assuming $this from incompatible context in
/web/htdocs/www.novaitinera.it/home/joomla/includes/application.php
on line
372
Strict Standards
: Non-static method JLoader::import() should not be called statically in
/web/htdocs/www.novaitinera.it/home/joomla/libraries/loader.php
on line
186
Strict Standards
: Non-static method JRouter::getInstance() should not be called statically, assuming $this from incompatible context in
/web/htdocs/www.novaitinera.it/home/joomla/libraries/joomla/application/application.php
on line
671
Strict Standards
: Non-static method JError::isError() should not be called statically, assuming $this from incompatible context in
/web/htdocs/www.novaitinera.it/home/joomla/libraries/joomla/application/application.php
on line
672
Strict Standards
: Non-static method JSite::getMenu() should not be called statically, assuming $this from incompatible context in
/web/htdocs/www.novaitinera.it/home/joomla/includes/router.php
on line
419
Strict Standards
: Non-static method JApplication::getMenu() should not be called statically, assuming $this from incompatible context in
/web/htdocs/www.novaitinera.it/home/joomla/includes/application.php
on line
345
Strict Standards
: Non-static method JLoader::import() should not be called statically in
/web/htdocs/www.novaitinera.it/home/joomla/libraries/loader.php
on line
186
Strict Standards
: Non-static method JMenu::getInstance() should not be called statically, assuming $this from incompatible context in
/web/htdocs/www.novaitinera.it/home/joomla/libraries/joomla/application/application.php
on line
717
Strict Standards
: Non-static method JError::isError() should not be called statically, assuming $this from incompatible context in
/web/htdocs/www.novaitinera.it/home/joomla/libraries/joomla/application/application.php
on line
718
Strict Standards
: Non-static method JURI::base() should not be called statically, assuming $this from incompatible context in
/web/htdocs/www.novaitinera.it/home/joomla/includes/router.php
on line
109
Strict Standards
: Non-static method JFactory::getDate() should not be called statically, assuming $this from incompatible context in
/web/htdocs/www.novaitinera.it/home/joomla/components/com_idoblog/models/idoblog.php
on line
138
Strict Standards
: Non-static method JFactory::getConfig() should not be called statically, assuming $this from incompatible context in
/web/htdocs/www.novaitinera.it/home/joomla/libraries/joomla/application/application.php
on line
391
Strict Standards
: Non-static method JLoader::import() should not be called statically in
/web/htdocs/www.novaitinera.it/home/joomla/libraries/loader.php
on line
186
Strict Standards
: Non-static method JFactory::getLanguage() should not be called statically, assuming $this from incompatible context in
/web/htdocs/www.novaitinera.it/home/joomla/libraries/joomla/factory.php
on line
427
Strict Standards
: Non-static method JRoute::_() should not be called statically, assuming $this from incompatible context in
/web/htdocs/www.novaitinera.it/home/joomla/components/com_idoblog/models/idoblog.php
on line
268
Strict Standards
: Non-static method JFactory::getApplication() should not be called statically, assuming $this from incompatible context in
/web/htdocs/www.novaitinera.it/home/joomla/libraries/joomla/methods.php
on line
41
Strict Standards
: Non-static method JFactory::getConfig() should not be called statically, assuming $this from incompatible context in
/web/htdocs/www.novaitinera.it/home/joomla/includes/application.php
on line
372
Strict Standards
: Non-static method JLoader::import() should not be called statically in
/web/htdocs/www.novaitinera.it/home/joomla/libraries/loader.php
on line
186
Strict Standards
: Non-static method JRouter::getInstance() should not be called statically, assuming $this from incompatible context in
/web/htdocs/www.novaitinera.it/home/joomla/libraries/joomla/application/application.php
on line
671
Strict Standards
: Non-static method JError::isError() should not be called statically, assuming $this from incompatible context in
/web/htdocs/www.novaitinera.it/home/joomla/libraries/joomla/application/application.php
on line
672
Strict Standards
: Non-static method JSite::getMenu() should not be called statically, assuming $this from incompatible context in
/web/htdocs/www.novaitinera.it/home/joomla/includes/router.php
on line
419
Strict Standards
: Non-static method JApplication::getMenu() should not be called statically, assuming $this from incompatible context in
/web/htdocs/www.novaitinera.it/home/joomla/includes/application.php
on line
345
Strict Standards
: Non-static method JLoader::import() should not be called statically in
/web/htdocs/www.novaitinera.it/home/joomla/libraries/loader.php
on line
186
Strict Standards
: Non-static method JMenu::getInstance() should not be called statically, assuming $this from incompatible context in
/web/htdocs/www.novaitinera.it/home/joomla/libraries/joomla/application/application.php
on line
717
Strict Standards
: Non-static method JError::isError() should not be called statically, assuming $this from incompatible context in
/web/htdocs/www.novaitinera.it/home/joomla/libraries/joomla/application/application.php
on line
718
Strict Standards
: Non-static method JURI::base() should not be called statically, assuming $this from incompatible context in
/web/htdocs/www.novaitinera.it/home/joomla/includes/router.php
on line
109
Strict Standards
: Non-static method JRoute::_() should not be called statically, assuming $this from incompatible context in
/web/htdocs/www.novaitinera.it/home/joomla/components/com_idoblog/models/idoblog.php
on line
268
Strict Standards
: Non-static method JFactory::getApplication() should not be called statically, assuming $this from incompatible context in
/web/htdocs/www.novaitinera.it/home/joomla/libraries/joomla/methods.php
on line
41
Strict Standards
: Non-static method JFactory::getConfig() should not be called statically, assuming $this from incompatible context in
/web/htdocs/www.novaitinera.it/home/joomla/includes/application.php
on line
372
Strict Standards
: Non-static method JLoader::import() should not be called statically in
/web/htdocs/www.novaitinera.it/home/joomla/libraries/loader.php
on line
186
Strict Standards
: Non-static method JRouter::getInstance() should not be called statically, assuming $this from incompatible context in
/web/htdocs/www.novaitinera.it/home/joomla/libraries/joomla/application/application.php
on line
671
Strict Standards
: Non-static method JError::isError() should not be called statically, assuming $this from incompatible context in
/web/htdocs/www.novaitinera.it/home/joomla/libraries/joomla/application/application.php
on line
672
Strict Standards
: Non-static method JSite::getMenu() should not be called statically, assuming $this from incompatible context in
/web/htdocs/www.novaitinera.it/home/joomla/includes/router.php
on line
419
Strict Standards
: Non-static method JApplication::getMenu() should not be called statically, assuming $this from incompatible context in
/web/htdocs/www.novaitinera.it/home/joomla/includes/application.php
on line
345
Strict Standards
: Non-static method JLoader::import() should not be called statically in
/web/htdocs/www.novaitinera.it/home/joomla/libraries/loader.php
on line
186
Strict Standards
: Non-static method JMenu::getInstance() should not be called statically, assuming $this from incompatible context in
/web/htdocs/www.novaitinera.it/home/joomla/libraries/joomla/application/application.php
on line
717
Strict Standards
: Non-static method JError::isError() should not be called statically, assuming $this from incompatible context in
/web/htdocs/www.novaitinera.it/home/joomla/libraries/joomla/application/application.php
on line
718
Strict Standards
: Non-static method JURI::base() should not be called statically, assuming $this from incompatible context in
/web/htdocs/www.novaitinera.it/home/joomla/includes/router.php
on line
109
Strict Standards
: Non-static method JRoute::_() should not be called statically, assuming $this from incompatible context in
/web/htdocs/www.novaitinera.it/home/joomla/components/com_idoblog/models/idoblog.php
on line
268
Strict Standards
: Non-static method JFactory::getApplication() should not be called statically, assuming $this from incompatible context in
/web/htdocs/www.novaitinera.it/home/joomla/libraries/joomla/methods.php
on line
41
Strict Standards
: Non-static method JFactory::getConfig() should not be called statically, assuming $this from incompatible context in
/web/htdocs/www.novaitinera.it/home/joomla/includes/application.php
on line
372
Strict Standards
: Non-static method JLoader::import() should not be called statically in
/web/htdocs/www.novaitinera.it/home/joomla/libraries/loader.php
on line
186
Strict Standards
: Non-static method JRouter::getInstance() should not be called statically, assuming $this from incompatible context in
/web/htdocs/www.novaitinera.it/home/joomla/libraries/joomla/application/application.php
on line
671
Strict Standards
: Non-static method JError::isError() should not be called statically, assuming $this from incompatible context in
/web/htdocs/www.novaitinera.it/home/joomla/libraries/joomla/application/application.php
on line
672
Strict Standards
: Non-static method JSite::getMenu() should not be called statically, assuming $this from incompatible context in
/web/htdocs/www.novaitinera.it/home/joomla/includes/router.php
on line
419
Strict Standards
: Non-static method JApplication::getMenu() should not be called statically, assuming $this from incompatible context in
/web/htdocs/www.novaitinera.it/home/joomla/includes/application.php
on line
345
Strict Standards
: Non-static method JLoader::import() should not be called statically in
/web/htdocs/www.novaitinera.it/home/joomla/libraries/loader.php
on line
186
Strict Standards
: Non-static method JMenu::getInstance() should not be called statically, assuming $this from incompatible context in
/web/htdocs/www.novaitinera.it/home/joomla/libraries/joomla/application/application.php
on line
717
Strict Standards
: Non-static method JError::isError() should not be called statically, assuming $this from incompatible context in
/web/htdocs/www.novaitinera.it/home/joomla/libraries/joomla/application/application.php
on line
718
Strict Standards
: Non-static method JURI::base() should not be called statically, assuming $this from incompatible context in
/web/htdocs/www.novaitinera.it/home/joomla/includes/router.php
on line
109
Strict Standards
: Non-static method JRoute::_() should not be called statically, assuming $this from incompatible context in
/web/htdocs/www.novaitinera.it/home/joomla/components/com_idoblog/models/idoblog.php
on line
268
Strict Standards
: Non-static method JFactory::getApplication() should not be called statically, assuming $this from incompatible context in
/web/htdocs/www.novaitinera.it/home/joomla/libraries/joomla/methods.php
on line
41
Strict Standards
: Non-static method JFactory::getConfig() should not be called statically, assuming $this from incompatible context in
/web/htdocs/www.novaitinera.it/home/joomla/includes/application.php
on line
372
Strict Standards
: Non-static method JLoader::import() should not be called statically in
/web/htdocs/www.novaitinera.it/home/joomla/libraries/loader.php
on line
186
Strict Standards
: Non-static method JRouter::getInstance() should not be called statically, assuming $this from incompatible context in
/web/htdocs/www.novaitinera.it/home/joomla/libraries/joomla/application/application.php
on line
671
Strict Standards
: Non-static method JError::isError() should not be called statically, assuming $this from incompatible context in
/web/htdocs/www.novaitinera.it/home/joomla/libraries/joomla/application/application.php
on line
672
Strict Standards
: Non-static method JSite::getMenu() should not be called statically, assuming $this from incompatible context in
/web/htdocs/www.novaitinera.it/home/joomla/includes/router.php
on line
419
Strict Standards
: Non-static method JApplication::getMenu() should not be called statically, assuming $this from incompatible context in
/web/htdocs/www.novaitinera.it/home/joomla/includes/application.php
on line
345
Strict Standards
: Non-static method JLoader::import() should not be called statically in
/web/htdocs/www.novaitinera.it/home/joomla/libraries/loader.php
on line
186
Strict Standards
: Non-static method JMenu::getInstance() should not be called statically, assuming $this from incompatible context in
/web/htdocs/www.novaitinera.it/home/joomla/libraries/joomla/application/application.php
on line
717
Strict Standards
: Non-static method JError::isError() should not be called statically, assuming $this from incompatible context in
/web/htdocs/www.novaitinera.it/home/joomla/libraries/joomla/application/application.php
on line
718
Strict Standards
: Non-static method JURI::base() should not be called statically, assuming $this from incompatible context in
/web/htdocs/www.novaitinera.it/home/joomla/includes/router.php
on line
109
Strict Standards
: Non-static method JLoader::import() should not be called statically in
/web/htdocs/www.novaitinera.it/home/joomla/libraries/loader.php
on line
186
Strict Standards
: Non-static method JFactory::getDBO() should not be called statically, assuming $this from incompatible context in
/web/htdocs/www.novaitinera.it/home/joomla/components/com_idoblog/models/idoblog.php
on line
276
Strict Standards
: Non-static method JRequest::getVar() should not be called statically in
/web/htdocs/www.novaitinera.it/home/joomla/components/com_idoblog/helper.php
on line
36
Strict Standards
: Non-static method JRequest::_cleanVar() should not be called statically in
/web/htdocs/www.novaitinera.it/home/joomla/libraries/joomla/environment/request.php
on line
134
Strict Standards
: Non-static method JFilterInput::getInstance() should not be called statically in
/web/htdocs/www.novaitinera.it/home/joomla/libraries/joomla/environment/request.php
on line
577
Strict Standards
: Non-static method JRoute::_() should not be called statically in
/web/htdocs/www.novaitinera.it/home/joomla/components/com_idoblog/helper.php
on line
54
Strict Standards
: Non-static method JFactory::getApplication() should not be called statically in
/web/htdocs/www.novaitinera.it/home/joomla/libraries/joomla/methods.php
on line
41
Strict Standards
: Non-static method JFactory::getConfig() should not be called statically, assuming $this from incompatible context in
/web/htdocs/www.novaitinera.it/home/joomla/includes/application.php
on line
372
Strict Standards
: Non-static method JLoader::import() should not be called statically in
/web/htdocs/www.novaitinera.it/home/joomla/libraries/loader.php
on line
186
Strict Standards
: Non-static method JRouter::getInstance() should not be called statically, assuming $this from incompatible context in
/web/htdocs/www.novaitinera.it/home/joomla/libraries/joomla/application/application.php
on line
671
Strict Standards
: Non-static method JError::isError() should not be called statically, assuming $this from incompatible context in
/web/htdocs/www.novaitinera.it/home/joomla/libraries/joomla/application/application.php
on line
672
Strict Standards
: Non-static method JSite::getMenu() should not be called statically, assuming $this from incompatible context in
/web/htdocs/www.novaitinera.it/home/joomla/includes/router.php
on line
419
Strict Standards
: Non-static method JApplication::getMenu() should not be called statically, assuming $this from incompatible context in
/web/htdocs/www.novaitinera.it/home/joomla/includes/application.php
on line
345
Strict Standards
: Non-static method JLoader::import() should not be called statically in
/web/htdocs/www.novaitinera.it/home/joomla/libraries/loader.php
on line
186
Strict Standards
: Non-static method JMenu::getInstance() should not be called statically, assuming $this from incompatible context in
/web/htdocs/www.novaitinera.it/home/joomla/libraries/joomla/application/application.php
on line
717
Strict Standards
: Non-static method JError::isError() should not be called statically, assuming $this from incompatible context in
/web/htdocs/www.novaitinera.it/home/joomla/libraries/joomla/application/application.php
on line
718
Strict Standards
: Non-static method JURI::base() should not be called statically, assuming $this from incompatible context in
/web/htdocs/www.novaitinera.it/home/joomla/includes/router.php
on line
109
Strict Standards
: Non-static method JRequest::getVar() should not be called statically in
/web/htdocs/www.novaitinera.it/home/joomla/components/com_idoblog/helper.php
on line
36
Strict Standards
: Non-static method JRequest::_cleanVar() should not be called statically in
/web/htdocs/www.novaitinera.it/home/joomla/libraries/joomla/environment/request.php
on line
134
Strict Standards
: Non-static method JFilterInput::getInstance() should not be called statically in
/web/htdocs/www.novaitinera.it/home/joomla/libraries/joomla/environment/request.php
on line
577
Strict Standards
: Non-static method JRequest::getVar() should not be called statically in
/web/htdocs/www.novaitinera.it/home/joomla/components/com_idoblog/helper.php
on line
36
Strict Standards
: Non-static method JRequest::_cleanVar() should not be called statically in
/web/htdocs/www.novaitinera.it/home/joomla/libraries/joomla/environment/request.php
on line
134
Strict Standards
: Non-static method JFilterInput::getInstance() should not be called statically in
/web/htdocs/www.novaitinera.it/home/joomla/libraries/joomla/environment/request.php
on line
577
Strict Standards
: Non-static method JRoute::_() should not be called statically in
/web/htdocs/www.novaitinera.it/home/joomla/components/com_idoblog/helper.php
on line
39
Strict Standards
: Non-static method JFactory::getApplication() should not be called statically in
/web/htdocs/www.novaitinera.it/home/joomla/libraries/joomla/methods.php
on line
41
Strict Standards
: Non-static method JFactory::getConfig() should not be called statically, assuming $this from incompatible context in
/web/htdocs/www.novaitinera.it/home/joomla/includes/application.php
on line
372
Strict Standards
: Non-static method JLoader::import() should not be called statically in
/web/htdocs/www.novaitinera.it/home/joomla/libraries/loader.php
on line
186
Strict Standards
: Non-static method JRouter::getInstance() should not be called statically, assuming $this from incompatible context in
/web/htdocs/www.novaitinera.it/home/joomla/libraries/joomla/application/application.php
on line
671
Strict Standards
: Non-static method JError::isError() should not be called statically, assuming $this from incompatible context in
/web/htdocs/www.novaitinera.it/home/joomla/libraries/joomla/application/application.php
on line
672
Strict Standards
: Non-static method JSite::getMenu() should not be called statically, assuming $this from incompatible context in
/web/htdocs/www.novaitinera.it/home/joomla/includes/router.php
on line
419
Strict Standards
: Non-static method JApplication::getMenu() should not be called statically, assuming $this from incompatible context in
/web/htdocs/www.novaitinera.it/home/joomla/includes/application.php
on line
345
Strict Standards
: Non-static method JLoader::import() should not be called statically in
/web/htdocs/www.novaitinera.it/home/joomla/libraries/loader.php
on line
186
Strict Standards
: Non-static method JMenu::getInstance() should not be called statically, assuming $this from incompatible context in
/web/htdocs/www.novaitinera.it/home/joomla/libraries/joomla/application/application.php
on line
717
Strict Standards
: Non-static method JError::isError() should not be called statically, assuming $this from incompatible context in
/web/htdocs/www.novaitinera.it/home/joomla/libraries/joomla/application/application.php
on line
718
Strict Standards
: Non-static method JURI::base() should not be called statically, assuming $this from incompatible context in
/web/htdocs/www.novaitinera.it/home/joomla/includes/router.php
on line
109
Strict Standards
: Non-static method JRequest::getVar() should not be called statically in
/web/htdocs/www.novaitinera.it/home/joomla/components/com_idoblog/helper.php
on line
36
Strict Standards
: Non-static method JRequest::_cleanVar() should not be called statically in
/web/htdocs/www.novaitinera.it/home/joomla/libraries/joomla/environment/request.php
on line
134
Strict Standards
: Non-static method JFilterInput::getInstance() should not be called statically in
/web/htdocs/www.novaitinera.it/home/joomla/libraries/joomla/environment/request.php
on line
577
Strict Standards
: Non-static method JRoute::_() should not be called statically in
/web/htdocs/www.novaitinera.it/home/joomla/components/com_idoblog/helper.php
on line
41
Strict Standards
: Non-static method JFactory::getApplication() should not be called statically in
/web/htdocs/www.novaitinera.it/home/joomla/libraries/joomla/methods.php
on line
41
Strict Standards
: Non-static method JFactory::getConfig() should not be called statically, assuming $this from incompatible context in
/web/htdocs/www.novaitinera.it/home/joomla/includes/application.php
on line
372
Strict Standards
: Non-static method JLoader::import() should not be called statically in
/web/htdocs/www.novaitinera.it/home/joomla/libraries/loader.php
on line
186
Strict Standards
: Non-static method JRouter::getInstance() should not be called statically, assuming $this from incompatible context in
/web/htdocs/www.novaitinera.it/home/joomla/libraries/joomla/application/application.php
on line
671
Strict Standards
: Non-static method JError::isError() should not be called statically, assuming $this from incompatible context in
/web/htdocs/www.novaitinera.it/home/joomla/libraries/joomla/application/application.php
on line
672
Strict Standards
: Non-static method JSite::getMenu() should not be called statically, assuming $this from incompatible context in
/web/htdocs/www.novaitinera.it/home/joomla/includes/router.php
on line
419
Strict Standards
: Non-static method JApplication::getMenu() should not be called statically, assuming $this from incompatible context in
/web/htdocs/www.novaitinera.it/home/joomla/includes/application.php
on line
345
Strict Standards
: Non-static method JLoader::import() should not be called statically in
/web/htdocs/www.novaitinera.it/home/joomla/libraries/loader.php
on line
186
Strict Standards
: Non-static method JMenu::getInstance() should not be called statically, assuming $this from incompatible context in
/web/htdocs/www.novaitinera.it/home/joomla/libraries/joomla/application/application.php
on line
717
Strict Standards
: Non-static method JError::isError() should not be called statically, assuming $this from incompatible context in
/web/htdocs/www.novaitinera.it/home/joomla/libraries/joomla/application/application.php
on line
718
Strict Standards
: Non-static method JURI::base() should not be called statically, assuming $this from incompatible context in
/web/htdocs/www.novaitinera.it/home/joomla/includes/router.php
on line
109
Strict Standards
: Non-static method JFactory::getDate() should not be called statically, assuming $this from incompatible context in
/web/htdocs/www.novaitinera.it/home/joomla/components/com_idoblog/models/idoblog.php
on line
138
Strict Standards
: Non-static method JFactory::getConfig() should not be called statically, assuming $this from incompatible context in
/web/htdocs/www.novaitinera.it/home/joomla/libraries/joomla/application/application.php
on line
391
Strict Standards
: Non-static method JLoader::import() should not be called statically in
/web/htdocs/www.novaitinera.it/home/joomla/libraries/loader.php
on line
186
Strict Standards
: Non-static method JFactory::getLanguage() should not be called statically, assuming $this from incompatible context in
/web/htdocs/www.novaitinera.it/home/joomla/libraries/joomla/factory.php
on line
427
Strict Standards
: Non-static method JRoute::_() should not be called statically, assuming $this from incompatible context in
/web/htdocs/www.novaitinera.it/home/joomla/components/com_idoblog/models/idoblog.php
on line
268
Strict Standards
: Non-static method JFactory::getApplication() should not be called statically, assuming $this from incompatible context in
/web/htdocs/www.novaitinera.it/home/joomla/libraries/joomla/methods.php
on line
41
Strict Standards
: Non-static method JFactory::getConfig() should not be called statically, assuming $this from incompatible context in
/web/htdocs/www.novaitinera.it/home/joomla/includes/application.php
on line
372
Strict Standards
: Non-static method JLoader::import() should not be called statically in
/web/htdocs/www.novaitinera.it/home/joomla/libraries/loader.php
on line
186
Strict Standards
: Non-static method JRouter::getInstance() should not be called statically, assuming $this from incompatible context in
/web/htdocs/www.novaitinera.it/home/joomla/libraries/joomla/application/application.php
on line
671
Strict Standards
: Non-static method JError::isError() should not be called statically, assuming $this from incompatible context in
/web/htdocs/www.novaitinera.it/home/joomla/libraries/joomla/application/application.php
on line
672
Strict Standards
: Non-static method JSite::getMenu() should not be called statically, assuming $this from incompatible context in
/web/htdocs/www.novaitinera.it/home/joomla/includes/router.php
on line
419
Strict Standards
: Non-static method JApplication::getMenu() should not be called statically, assuming $this from incompatible context in
/web/htdocs/www.novaitinera.it/home/joomla/includes/application.php
on line
345
Strict Standards
: Non-static method JLoader::import() should not be called statically in
/web/htdocs/www.novaitinera.it/home/joomla/libraries/loader.php
on line
186
Strict Standards
: Non-static method JMenu::getInstance() should not be called statically, assuming $this from incompatible context in
/web/htdocs/www.novaitinera.it/home/joomla/libraries/joomla/application/application.php
on line
717
Strict Standards
: Non-static method JError::isError() should not be called statically, assuming $this from incompatible context in
/web/htdocs/www.novaitinera.it/home/joomla/libraries/joomla/application/application.php
on line
718
Strict Standards
: Non-static method JURI::base() should not be called statically, assuming $this from incompatible context in
/web/htdocs/www.novaitinera.it/home/joomla/includes/router.php
on line
109
Strict Standards
: Non-static method JRoute::_() should not be called statically, assuming $this from incompatible context in
/web/htdocs/www.novaitinera.it/home/joomla/components/com_idoblog/models/idoblog.php
on line
268
Strict Standards
: Non-static method JFactory::getApplication() should not be called statically, assuming $this from incompatible context in
/web/htdocs/www.novaitinera.it/home/joomla/libraries/joomla/methods.php
on line
41
Strict Standards
: Non-static method JFactory::getConfig() should not be called statically, assuming $this from incompatible context in
/web/htdocs/www.novaitinera.it/home/joomla/includes/application.php
on line
372
Strict Standards
: Non-static method JLoader::import() should not be called statically in
/web/htdocs/www.novaitinera.it/home/joomla/libraries/loader.php
on line
186
Strict Standards
: Non-static method JRouter::getInstance() should not be called statically, assuming $this from incompatible context in
/web/htdocs/www.novaitinera.it/home/joomla/libraries/joomla/application/application.php
on line
671
Strict Standards
: Non-static method JError::isError() should not be called statically, assuming $this from incompatible context in
/web/htdocs/www.novaitinera.it/home/joomla/libraries/joomla/application/application.php
on line
672
Strict Standards
: Non-static method JSite::getMenu() should not be called statically, assuming $this from incompatible context in
/web/htdocs/www.novaitinera.it/home/joomla/includes/router.php
on line
419
Strict Standards
: Non-static method JApplication::getMenu() should not be called statically, assuming $this from incompatible context in
/web/htdocs/www.novaitinera.it/home/joomla/includes/application.php
on line
345
Strict Standards
: Non-static method JLoader::import() should not be called statically in
/web/htdocs/www.novaitinera.it/home/joomla/libraries/loader.php
on line
186
Strict Standards
: Non-static method JMenu::getInstance() should not be called statically, assuming $this from incompatible context in
/web/htdocs/www.novaitinera.it/home/joomla/libraries/joomla/application/application.php
on line
717
Strict Standards
: Non-static method JError::isError() should not be called statically, assuming $this from incompatible context in
/web/htdocs/www.novaitinera.it/home/joomla/libraries/joomla/application/application.php
on line
718
Strict Standards
: Non-static method JURI::base() should not be called statically, assuming $this from incompatible context in
/web/htdocs/www.novaitinera.it/home/joomla/includes/router.php
on line
109
Strict Standards
: Non-static method JRoute::_() should not be called statically, assuming $this from incompatible context in
/web/htdocs/www.novaitinera.it/home/joomla/components/com_idoblog/models/idoblog.php
on line
268
Strict Standards
: Non-static method JFactory::getApplication() should not be called statically, assuming $this from incompatible context in
/web/htdocs/www.novaitinera.it/home/joomla/libraries/joomla/methods.php
on line
41
Strict Standards
: Non-static method JFactory::getConfig() should not be called statically, assuming $this from incompatible context in
/web/htdocs/www.novaitinera.it/home/joomla/includes/application.php
on line
372
Strict Standards
: Non-static method JLoader::import() should not be called statically in
/web/htdocs/www.novaitinera.it/home/joomla/libraries/loader.php
on line
186
Strict Standards
: Non-static method JRouter::getInstance() should not be called statically, assuming $this from incompatible context in
/web/htdocs/www.novaitinera.it/home/joomla/libraries/joomla/application/application.php
on line
671
Strict Standards
: Non-static method JError::isError() should not be called statically, assuming $this from incompatible context in
/web/htdocs/www.novaitinera.it/home/joomla/libraries/joomla/application/application.php
on line
672
Strict Standards
: Non-static method JSite::getMenu() should not be called statically, assuming $this from incompatible context in
/web/htdocs/www.novaitinera.it/home/joomla/includes/router.php
on line
419
Strict Standards
: Non-static method JApplication::getMenu() should not be called statically, assuming $this from incompatible context in
/web/htdocs/www.novaitinera.it/home/joomla/includes/application.php
on line
345
Strict Standards
: Non-static method JLoader::import() should not be called statically in
/web/htdocs/www.novaitinera.it/home/joomla/libraries/loader.php
on line
186
Strict Standards
: Non-static method JMenu::getInstance() should not be called statically, assuming $this from incompatible context in
/web/htdocs/www.novaitinera.it/home/joomla/libraries/joomla/application/application.php
on line
717
Strict Standards
: Non-static method JError::isError() should not be called statically, assuming $this from incompatible context in
/web/htdocs/www.novaitinera.it/home/joomla/libraries/joomla/application/application.php
on line
718
Strict Standards
: Non-static method JURI::base() should not be called statically, assuming $this from incompatible context in
/web/htdocs/www.novaitinera.it/home/joomla/includes/router.php
on line
109
Strict Standards
: Non-static method JLoader::import() should not be called statically in
/web/htdocs/www.novaitinera.it/home/joomla/libraries/loader.php
on line
186
Strict Standards
: Non-static method JFactory::getDBO() should not be called statically, assuming $this from incompatible context in
/web/htdocs/www.novaitinera.it/home/joomla/components/com_idoblog/models/idoblog.php
on line
276
Strict Standards
: Non-static method JRequest::getVar() should not be called statically in
/web/htdocs/www.novaitinera.it/home/joomla/components/com_idoblog/helper.php
on line
36
Strict Standards
: Non-static method JRequest::_cleanVar() should not be called statically in
/web/htdocs/www.novaitinera.it/home/joomla/libraries/joomla/environment/request.php
on line
134
Strict Standards
: Non-static method JFilterInput::getInstance() should not be called statically in
/web/htdocs/www.novaitinera.it/home/joomla/libraries/joomla/environment/request.php
on line
577
Strict Standards
: Non-static method JRoute::_() should not be called statically in
/web/htdocs/www.novaitinera.it/home/joomla/components/com_idoblog/helper.php
on line
54
Strict Standards
: Non-static method JFactory::getApplication() should not be called statically in
/web/htdocs/www.novaitinera.it/home/joomla/libraries/joomla/methods.php
on line
41
Strict Standards
: Non-static method JFactory::getConfig() should not be called statically, assuming $this from incompatible context in
/web/htdocs/www.novaitinera.it/home/joomla/includes/application.php
on line
372
Strict Standards
: Non-static method JLoader::import() should not be called statically in
/web/htdocs/www.novaitinera.it/home/joomla/libraries/loader.php
on line
186
Strict Standards
: Non-static method JRouter::getInstance() should not be called statically, assuming $this from incompatible context in
/web/htdocs/www.novaitinera.it/home/joomla/libraries/joomla/application/application.php
on line
671
Strict Standards
: Non-static method JError::isError() should not be called statically, assuming $this from incompatible context in
/web/htdocs/www.novaitinera.it/home/joomla/libraries/joomla/application/application.php
on line
672
Strict Standards
: Non-static method JSite::getMenu() should not be called statically, assuming $this from incompatible context in
/web/htdocs/www.novaitinera.it/home/joomla/includes/router.php
on line
419
Strict Standards
: Non-static method JApplication::getMenu() should not be called statically, assuming $this from incompatible context in
/web/htdocs/www.novaitinera.it/home/joomla/includes/application.php
on line
345
Strict Standards
: Non-static method JLoader::import() should not be called statically in
/web/htdocs/www.novaitinera.it/home/joomla/libraries/loader.php
on line
186
Strict Standards
: Non-static method JMenu::getInstance() should not be called statically, assuming $this from incompatible context in
/web/htdocs/www.novaitinera.it/home/joomla/libraries/joomla/application/application.php
on line
717
Strict Standards
: Non-static method JError::isError() should not be called statically, assuming $this from incompatible context in
/web/htdocs/www.novaitinera.it/home/joomla/libraries/joomla/application/application.php
on line
718
Strict Standards
: Non-static method JURI::base() should not be called statically, assuming $this from incompatible context in
/web/htdocs/www.novaitinera.it/home/joomla/includes/router.php
on line
109
Strict Standards
: Non-static method JRequest::getVar() should not be called statically in
/web/htdocs/www.novaitinera.it/home/joomla/components/com_idoblog/helper.php
on line
36
Strict Standards
: Non-static method JRequest::_cleanVar() should not be called statically in
/web/htdocs/www.novaitinera.it/home/joomla/libraries/joomla/environment/request.php
on line
134
Strict Standards
: Non-static method JFilterInput::getInstance() should not be called statically in
/web/htdocs/www.novaitinera.it/home/joomla/libraries/joomla/environment/request.php
on line
577
Strict Standards
: Non-static method JRequest::getVar() should not be called statically in
/web/htdocs/www.novaitinera.it/home/joomla/components/com_idoblog/helper.php
on line
36
Strict Standards
: Non-static method JRequest::_cleanVar() should not be called statically in
/web/htdocs/www.novaitinera.it/home/joomla/libraries/joomla/environment/request.php
on line
134
Strict Standards
: Non-static method JFilterInput::getInstance() should not be called statically in
/web/htdocs/www.novaitinera.it/home/joomla/libraries/joomla/environment/request.php
on line
577
Strict Standards
: Non-static method JRoute::_() should not be called statically in
/web/htdocs/www.novaitinera.it/home/joomla/components/com_idoblog/helper.php
on line
39
Strict Standards
: Non-static method JFactory::getApplication() should not be called statically in
/web/htdocs/www.novaitinera.it/home/joomla/libraries/joomla/methods.php
on line
41
Strict Standards
: Non-static method JFactory::getConfig() should not be called statically, assuming $this from incompatible context in
/web/htdocs/www.novaitinera.it/home/joomla/includes/application.php
on line
372
Strict Standards
: Non-static method JLoader::import() should not be called statically in
/web/htdocs/www.novaitinera.it/home/joomla/libraries/loader.php
on line
186
Strict Standards
: Non-static method JRouter::getInstance() should not be called statically, assuming $this from incompatible context in
/web/htdocs/www.novaitinera.it/home/joomla/libraries/joomla/application/application.php
on line
671
Strict Standards
: Non-static method JError::isError() should not be called statically, assuming $this from incompatible context in
/web/htdocs/www.novaitinera.it/home/joomla/libraries/joomla/application/application.php
on line
672
Strict Standards
: Non-static method JSite::getMenu() should not be called statically, assuming $this from incompatible context in
/web/htdocs/www.novaitinera.it/home/joomla/includes/router.php
on line
419
Strict Standards
: Non-static method JApplication::getMenu() should not be called statically, assuming $this from incompatible context in
/web/htdocs/www.novaitinera.it/home/joomla/includes/application.php
on line
345
Strict Standards
: Non-static method JLoader::import() should not be called statically in
/web/htdocs/www.novaitinera.it/home/joomla/libraries/loader.php
on line
186
Strict Standards
: Non-static method JMenu::getInstance() should not be called statically, assuming $this from incompatible context in
/web/htdocs/www.novaitinera.it/home/joomla/libraries/joomla/application/application.php
on line
717
Strict Standards
: Non-static method JError::isError() should not be called statically, assuming $this from incompatible context in
/web/htdocs/www.novaitinera.it/home/joomla/libraries/joomla/application/application.php
on line
718
Strict Standards
: Non-static method JURI::base() should not be called statically, assuming $this from incompatible context in
/web/htdocs/www.novaitinera.it/home/joomla/includes/router.php
on line
109
Strict Standards
: Non-static method JRequest::getVar() should not be called statically in
/web/htdocs/www.novaitinera.it/home/joomla/components/com_idoblog/helper.php
on line
36
Strict Standards
: Non-static method JRequest::_cleanVar() should not be called statically in
/web/htdocs/www.novaitinera.it/home/joomla/libraries/joomla/environment/request.php
on line
134
Strict Standards
: Non-static method JFilterInput::getInstance() should not be called statically in
/web/htdocs/www.novaitinera.it/home/joomla/libraries/joomla/environment/request.php
on line
577
Strict Standards
: Non-static method JRoute::_() should not be called statically in
/web/htdocs/www.novaitinera.it/home/joomla/components/com_idoblog/helper.php
on line
41
Strict Standards
: Non-static method JFactory::getApplication() should not be called statically in
/web/htdocs/www.novaitinera.it/home/joomla/libraries/joomla/methods.php
on line
41
Strict Standards
: Non-static method JFactory::getConfig() should not be called statically, assuming $this from incompatible context in
/web/htdocs/www.novaitinera.it/home/joomla/includes/application.php
on line
372
Strict Standards
: Non-static method JLoader::import() should not be called statically in
/web/htdocs/www.novaitinera.it/home/joomla/libraries/loader.php
on line
186
Strict Standards
: Non-static method JRouter::getInstance() should not be called statically, assuming $this from incompatible context in
/web/htdocs/www.novaitinera.it/home/joomla/libraries/joomla/application/application.php
on line
671
Strict Standards
: Non-static method JError::isError() should not be called statically, assuming $this from incompatible context in
/web/htdocs/www.novaitinera.it/home/joomla/libraries/joomla/application/application.php
on line
672
Strict Standards
: Non-static method JSite::getMenu() should not be called statically, assuming $this from incompatible context in
/web/htdocs/www.novaitinera.it/home/joomla/includes/router.php
on line
419
Strict Standards
: Non-static method JApplication::getMenu() should not be called statically, assuming $this from incompatible context in
/web/htdocs/www.novaitinera.it/home/joomla/includes/application.php
on line
345
Strict Standards
: Non-static method JLoader::import() should not be called statically in
/web/htdocs/www.novaitinera.it/home/joomla/libraries/loader.php
on line
186
Strict Standards
: Non-static method JMenu::getInstance() should not be called statically, assuming $this from incompatible context in
/web/htdocs/www.novaitinera.it/home/joomla/libraries/joomla/application/application.php
on line
717
Strict Standards
: Non-static method JError::isError() should not be called statically, assuming $this from incompatible context in
/web/htdocs/www.novaitinera.it/home/joomla/libraries/joomla/application/application.php
on line
718
Strict Standards
: Non-static method JURI::base() should not be called statically, assuming $this from incompatible context in
/web/htdocs/www.novaitinera.it/home/joomla/includes/router.php
on line
109
Strict Standards
: Non-static method JFactory::getDate() should not be called statically, assuming $this from incompatible context in
/web/htdocs/www.novaitinera.it/home/joomla/components/com_idoblog/models/idoblog.php
on line
138
Strict Standards
: Non-static method JFactory::getConfig() should not be called statically, assuming $this from incompatible context in
/web/htdocs/www.novaitinera.it/home/joomla/libraries/joomla/application/application.php
on line
391
Strict Standards
: Non-static method JLoader::import() should not be called statically in
/web/htdocs/www.novaitinera.it/home/joomla/libraries/loader.php
on line
186
Strict Standards
: Non-static method JFactory::getLanguage() should not be called statically, assuming $this from incompatible context in
/web/htdocs/www.novaitinera.it/home/joomla/libraries/joomla/factory.php
on line
427
Strict Standards
: Non-static method JRoute::_() should not be called statically, assuming $this from incompatible context in
/web/htdocs/www.novaitinera.it/home/joomla/components/com_idoblog/models/idoblog.php
on line
268
Strict Standards
: Non-static method JFactory::getApplication() should not be called statically, assuming $this from incompatible context in
/web/htdocs/www.novaitinera.it/home/joomla/libraries/joomla/methods.php
on line
41
Strict Standards
: Non-static method JFactory::getConfig() should not be called statically, assuming $this from incompatible context in
/web/htdocs/www.novaitinera.it/home/joomla/includes/application.php
on line
372
Strict Standards
: Non-static method JLoader::import() should not be called statically in
/web/htdocs/www.novaitinera.it/home/joomla/libraries/loader.php
on line
186
Strict Standards
: Non-static method JRouter::getInstance() should not be called statically, assuming $this from incompatible context in
/web/htdocs/www.novaitinera.it/home/joomla/libraries/joomla/application/application.php
on line
671
Strict Standards
: Non-static method JError::isError() should not be called statically, assuming $this from incompatible context in
/web/htdocs/www.novaitinera.it/home/joomla/libraries/joomla/application/application.php
on line
672
Strict Standards
: Non-static method JSite::getMenu() should not be called statically, assuming $this from incompatible context in
/web/htdocs/www.novaitinera.it/home/joomla/includes/router.php
on line
419
Strict Standards
: Non-static method JApplication::getMenu() should not be called statically, assuming $this from incompatible context in
/web/htdocs/www.novaitinera.it/home/joomla/includes/application.php
on line
345
Strict Standards
: Non-static method JLoader::import() should not be called statically in
/web/htdocs/www.novaitinera.it/home/joomla/libraries/loader.php
on line
186
Strict Standards
: Non-static method JMenu::getInstance() should not be called statically, assuming $this from incompatible context in
/web/htdocs/www.novaitinera.it/home/joomla/libraries/joomla/application/application.php
on line
717
Strict Standards
: Non-static method JError::isError() should not be called statically, assuming $this from incompatible context in
/web/htdocs/www.novaitinera.it/home/joomla/libraries/joomla/application/application.php
on line
718
Strict Standards
: Non-static method JURI::base() should not be called statically, assuming $this from incompatible context in
/web/htdocs/www.novaitinera.it/home/joomla/includes/router.php
on line
109
Strict Standards
: Non-static method JRoute::_() should not be called statically, assuming $this from incompatible context in
/web/htdocs/www.novaitinera.it/home/joomla/components/com_idoblog/models/idoblog.php
on line
268
Strict Standards
: Non-static method JFactory::getApplication() should not be called statically, assuming $this from incompatible context in
/web/htdocs/www.novaitinera.it/home/joomla/libraries/joomla/methods.php
on line
41
Strict Standards
: Non-static method JFactory::getConfig() should not be called statically, assuming $this from incompatible context in
/web/htdocs/www.novaitinera.it/home/joomla/includes/application.php
on line
372
Strict Standards
: Non-static method JLoader::import() should not be called statically in
/web/htdocs/www.novaitinera.it/home/joomla/libraries/loader.php
on line
186
Strict Standards
: Non-static method JRouter::getInstance() should not be called statically, assuming $this from incompatible context in
/web/htdocs/www.novaitinera.it/home/joomla/libraries/joomla/application/application.php
on line
671
Strict Standards
: Non-static method JError::isError() should not be called statically, assuming $this from incompatible context in
/web/htdocs/www.novaitinera.it/home/joomla/libraries/joomla/application/application.php
on line
672
Strict Standards
: Non-static method JSite::getMenu() should not be called statically, assuming $this from incompatible context in
/web/htdocs/www.novaitinera.it/home/joomla/includes/router.php
on line
419
Strict Standards
: Non-static method JApplication::getMenu() should not be called statically, assuming $this from incompatible context in
/web/htdocs/www.novaitinera.it/home/joomla/includes/application.php
on line
345
Strict Standards
: Non-static method JLoader::import() should not be called statically in
/web/htdocs/www.novaitinera.it/home/joomla/libraries/loader.php
on line
186
Strict Standards
: Non-static method JMenu::getInstance() should not be called statically, assuming $this from incompatible context in
/web/htdocs/www.novaitinera.it/home/joomla/libraries/joomla/application/application.php
on line
717
Strict Standards
: Non-static method JError::isError() should not be called statically, assuming $this from incompatible context in
/web/htdocs/www.novaitinera.it/home/joomla/libraries/joomla/application/application.php
on line
718
Strict Standards
: Non-static method JURI::base() should not be called statically, assuming $this from incompatible context in
/web/htdocs/www.novaitinera.it/home/joomla/includes/router.php
on line
109
Strict Standards
: Non-static method JRoute::_() should not be called statically, assuming $this from incompatible context in
/web/htdocs/www.novaitinera.it/home/joomla/components/com_idoblog/models/idoblog.php
on line
268
Strict Standards
: Non-static method JFactory::getApplication() should not be called statically, assuming $this from incompatible context in
/web/htdocs/www.novaitinera.it/home/joomla/libraries/joomla/methods.php
on line
41
Strict Standards
: Non-static method JFactory::getConfig() should not be called statically, assuming $this from incompatible context in
/web/htdocs/www.novaitinera.it/home/joomla/includes/application.php
on line
372
Strict Standards
: Non-static method JLoader::import() should not be called statically in
/web/htdocs/www.novaitinera.it/home/joomla/libraries/loader.php
on line
186
Strict Standards
: Non-static method JRouter::getInstance() should not be called statically, assuming $this from incompatible context in
/web/htdocs/www.novaitinera.it/home/joomla/libraries/joomla/application/application.php
on line
671
Strict Standards
: Non-static method JError::isError() should not be called statically, assuming $this from incompatible context in
/web/htdocs/www.novaitinera.it/home/joomla/libraries/joomla/application/application.php
on line
672
Strict Standards
: Non-static method JSite::getMenu() should not be called statically, assuming $this from incompatible context in
/web/htdocs/www.novaitinera.it/home/joomla/includes/router.php
on line
419
Strict Standards
: Non-static method JApplication::getMenu() should not be called statically, assuming $this from incompatible context in
/web/htdocs/www.novaitinera.it/home/joomla/includes/application.php
on line
345
Strict Standards
: Non-static method JLoader::import() should not be called statically in
/web/htdocs/www.novaitinera.it/home/joomla/libraries/loader.php
on line
186
Strict Standards
: Non-static method JMenu::getInstance() should not be called statically, assuming $this from incompatible context in
/web/htdocs/www.novaitinera.it/home/joomla/libraries/joomla/application/application.php
on line
717
Strict Standards
: Non-static method JError::isError() should not be called statically, assuming $this from incompatible context in
/web/htdocs/www.novaitinera.it/home/joomla/libraries/joomla/application/application.php
on line
718
Strict Standards
: Non-static method JURI::base() should not be called statically, assuming $this from incompatible context in
/web/htdocs/www.novaitinera.it/home/joomla/includes/router.php
on line
109
Strict Standards
: Non-static method JLoader::import() should not be called statically in
/web/htdocs/www.novaitinera.it/home/joomla/libraries/loader.php
on line
186
Strict Standards
: Non-static method JFactory::getDBO() should not be called statically, assuming $this from incompatible context in
/web/htdocs/www.novaitinera.it/home/joomla/components/com_idoblog/models/idoblog.php
on line
276
Strict Standards
: Non-static method JRequest::getVar() should not be called statically in
/web/htdocs/www.novaitinera.it/home/joomla/components/com_idoblog/helper.php
on line
36
Strict Standards
: Non-static method JRequest::_cleanVar() should not be called statically in
/web/htdocs/www.novaitinera.it/home/joomla/libraries/joomla/environment/request.php
on line
134
Strict Standards
: Non-static method JFilterInput::getInstance() should not be called statically in
/web/htdocs/www.novaitinera.it/home/joomla/libraries/joomla/environment/request.php
on line
577
Strict Standards
: Non-static method JRoute::_() should not be called statically in
/web/htdocs/www.novaitinera.it/home/joomla/components/com_idoblog/helper.php
on line
54
Strict Standards
: Non-static method JFactory::getApplication() should not be called statically in
/web/htdocs/www.novaitinera.it/home/joomla/libraries/joomla/methods.php
on line
41
Strict Standards
: Non-static method JFactory::getConfig() should not be called statically, assuming $this from incompatible context in
/web/htdocs/www.novaitinera.it/home/joomla/includes/application.php
on line
372
Strict Standards
: Non-static method JLoader::import() should not be called statically in
/web/htdocs/www.novaitinera.it/home/joomla/libraries/loader.php
on line
186
Strict Standards
: Non-static method JRouter::getInstance() should not be called statically, assuming $this from incompatible context in
/web/htdocs/www.novaitinera.it/home/joomla/libraries/joomla/application/application.php
on line
671
Strict Standards
: Non-static method JError::isError() should not be called statically, assuming $this from incompatible context in
/web/htdocs/www.novaitinera.it/home/joomla/libraries/joomla/application/application.php
on line
672
Strict Standards
: Non-static method JSite::getMenu() should not be called statically, assuming $this from incompatible context in
/web/htdocs/www.novaitinera.it/home/joomla/includes/router.php
on line
419
Strict Standards
: Non-static method JApplication::getMenu() should not be called statically, assuming $this from incompatible context in
/web/htdocs/www.novaitinera.it/home/joomla/includes/application.php
on line
345
Strict Standards
: Non-static method JLoader::import() should not be called statically in
/web/htdocs/www.novaitinera.it/home/joomla/libraries/loader.php
on line
186
Strict Standards
: Non-static method JMenu::getInstance() should not be called statically, assuming $this from incompatible context in
/web/htdocs/www.novaitinera.it/home/joomla/libraries/joomla/application/application.php
on line
717
Strict Standards
: Non-static method JError::isError() should not be called statically, assuming $this from incompatible context in
/web/htdocs/www.novaitinera.it/home/joomla/libraries/joomla/application/application.php
on line
718
Strict Standards
: Non-static method JURI::base() should not be called statically, assuming $this from incompatible context in
/web/htdocs/www.novaitinera.it/home/joomla/includes/router.php
on line
109
Strict Standards
: Non-static method JRequest::getVar() should not be called statically in
/web/htdocs/www.novaitinera.it/home/joomla/components/com_idoblog/helper.php
on line
36
Strict Standards
: Non-static method JRequest::_cleanVar() should not be called statically in
/web/htdocs/www.novaitinera.it/home/joomla/libraries/joomla/environment/request.php
on line
134
Strict Standards
: Non-static method JFilterInput::getInstance() should not be called statically in
/web/htdocs/www.novaitinera.it/home/joomla/libraries/joomla/environment/request.php
on line
577
Strict Standards
: Non-static method JRequest::getVar() should not be called statically in
/web/htdocs/www.novaitinera.it/home/joomla/components/com_idoblog/helper.php
on line
36
Strict Standards
: Non-static method JRequest::_cleanVar() should not be called statically in
/web/htdocs/www.novaitinera.it/home/joomla/libraries/joomla/environment/request.php
on line
134
Strict Standards
: Non-static method JFilterInput::getInstance() should not be called statically in
/web/htdocs/www.novaitinera.it/home/joomla/libraries/joomla/environment/request.php
on line
577
Strict Standards
: Non-static method JRoute::_() should not be called statically in
/web/htdocs/www.novaitinera.it/home/joomla/components/com_idoblog/helper.php
on line
39
Strict Standards
: Non-static method JFactory::getApplication() should not be called statically in
/web/htdocs/www.novaitinera.it/home/joomla/libraries/joomla/methods.php
on line
41
Strict Standards
: Non-static method JFactory::getConfig() should not be called statically, assuming $this from incompatible context in
/web/htdocs/www.novaitinera.it/home/joomla/includes/application.php
on line
372
Strict Standards
: Non-static method JLoader::import() should not be called statically in
/web/htdocs/www.novaitinera.it/home/joomla/libraries/loader.php
on line
186
Strict Standards
: Non-static method JRouter::getInstance() should not be called statically, assuming $this from incompatible context in
/web/htdocs/www.novaitinera.it/home/joomla/libraries/joomla/application/application.php
on line
671
Strict Standards
: Non-static method JError::isError() should not be called statically, assuming $this from incompatible context in
/web/htdocs/www.novaitinera.it/home/joomla/libraries/joomla/application/application.php
on line
672
Strict Standards
: Non-static method JSite::getMenu() should not be called statically, assuming $this from incompatible context in
/web/htdocs/www.novaitinera.it/home/joomla/includes/router.php
on line
419
Strict Standards
: Non-static method JApplication::getMenu() should not be called statically, assuming $this from incompatible context in
/web/htdocs/www.novaitinera.it/home/joomla/includes/application.php
on line
345
Strict Standards
: Non-static method JLoader::import() should not be called statically in
/web/htdocs/www.novaitinera.it/home/joomla/libraries/loader.php
on line
186
Strict Standards
: Non-static method JMenu::getInstance() should not be called statically, assuming $this from incompatible context in
/web/htdocs/www.novaitinera.it/home/joomla/libraries/joomla/application/application.php
on line
717
Strict Standards
: Non-static method JError::isError() should not be called statically, assuming $this from incompatible context in
/web/htdocs/www.novaitinera.it/home/joomla/libraries/joomla/application/application.php
on line
718
Strict Standards
: Non-static method JURI::base() should not be called statically, assuming $this from incompatible context in
/web/htdocs/www.novaitinera.it/home/joomla/includes/router.php
on line
109
Strict Standards
: Non-static method JRequest::getVar() should not be called statically in
/web/htdocs/www.novaitinera.it/home/joomla/components/com_idoblog/helper.php
on line
36
Strict Standards
: Non-static method JRequest::_cleanVar() should not be called statically in
/web/htdocs/www.novaitinera.it/home/joomla/libraries/joomla/environment/request.php
on line
134
Strict Standards
: Non-static method JFilterInput::getInstance() should not be called statically in
/web/htdocs/www.novaitinera.it/home/joomla/libraries/joomla/environment/request.php
on line
577
Strict Standards
: Non-static method JRoute::_() should not be called statically in
/web/htdocs/www.novaitinera.it/home/joomla/components/com_idoblog/helper.php
on line
41
Strict Standards
: Non-static method JFactory::getApplication() should not be called statically in
/web/htdocs/www.novaitinera.it/home/joomla/libraries/joomla/methods.php
on line
41
Strict Standards
: Non-static method JFactory::getConfig() should not be called statically, assuming $this from incompatible context in
/web/htdocs/www.novaitinera.it/home/joomla/includes/application.php
on line
372
Strict Standards
: Non-static method JLoader::import() should not be called statically in
/web/htdocs/www.novaitinera.it/home/joomla/libraries/loader.php
on line
186
Strict Standards
: Non-static method JRouter::getInstance() should not be called statically, assuming $this from incompatible context in
/web/htdocs/www.novaitinera.it/home/joomla/libraries/joomla/application/application.php
on line
671
Strict Standards
: Non-static method JError::isError() should not be called statically, assuming $this from incompatible context in
/web/htdocs/www.novaitinera.it/home/joomla/libraries/joomla/application/application.php
on line
672
Strict Standards
: Non-static method JSite::getMenu() should not be called statically, assuming $this from incompatible context in
/web/htdocs/www.novaitinera.it/home/joomla/includes/router.php
on line
419
Strict Standards
: Non-static method JApplication::getMenu() should not be called statically, assuming $this from incompatible context in
/web/htdocs/www.novaitinera.it/home/joomla/includes/application.php
on line
345
Strict Standards
: Non-static method JLoader::import() should not be called statically in
/web/htdocs/www.novaitinera.it/home/joomla/libraries/loader.php
on line
186
Strict Standards
: Non-static method JMenu::getInstance() should not be called statically, assuming $this from incompatible context in
/web/htdocs/www.novaitinera.it/home/joomla/libraries/joomla/application/application.php
on line
717
Strict Standards
: Non-static method JError::isError() should not be called statically, assuming $this from incompatible context in
/web/htdocs/www.novaitinera.it/home/joomla/libraries/joomla/application/application.php
on line
718
Strict Standards
: Non-static method JURI::base() should not be called statically, assuming $this from incompatible context in
/web/htdocs/www.novaitinera.it/home/joomla/includes/router.php
on line
109
Strict Standards
: Non-static method JFactory::getDate() should not be called statically, assuming $this from incompatible context in
/web/htdocs/www.novaitinera.it/home/joomla/components/com_idoblog/models/idoblog.php
on line
138
Strict Standards
: Non-static method JFactory::getConfig() should not be called statically, assuming $this from incompatible context in
/web/htdocs/www.novaitinera.it/home/joomla/libraries/joomla/application/application.php
on line
391
Strict Standards
: Non-static method JLoader::import() should not be called statically in
/web/htdocs/www.novaitinera.it/home/joomla/libraries/loader.php
on line
186
Strict Standards
: Non-static method JFactory::getLanguage() should not be called statically, assuming $this from incompatible context in
/web/htdocs/www.novaitinera.it/home/joomla/libraries/joomla/factory.php
on line
427
Strict Standards
: Non-static method JRoute::_() should not be called statically, assuming $this from incompatible context in
/web/htdocs/www.novaitinera.it/home/joomla/components/com_idoblog/models/idoblog.php
on line
268
Strict Standards
: Non-static method JFactory::getApplication() should not be called statically, assuming $this from incompatible context in
/web/htdocs/www.novaitinera.it/home/joomla/libraries/joomla/methods.php
on line
41
Strict Standards
: Non-static method JFactory::getConfig() should not be called statically, assuming $this from incompatible context in
/web/htdocs/www.novaitinera.it/home/joomla/includes/application.php
on line
372
Strict Standards
: Non-static method JLoader::import() should not be called statically in
/web/htdocs/www.novaitinera.it/home/joomla/libraries/loader.php
on line
186
Strict Standards
: Non-static method JRouter::getInstance() should not be called statically, assuming $this from incompatible context in
/web/htdocs/www.novaitinera.it/home/joomla/libraries/joomla/application/application.php
on line
671
Strict Standards
: Non-static method JError::isError() should not be called statically, assuming $this from incompatible context in
/web/htdocs/www.novaitinera.it/home/joomla/libraries/joomla/application/application.php
on line
672
Strict Standards
: Non-static method JSite::getMenu() should not be called statically, assuming $this from incompatible context in
/web/htdocs/www.novaitinera.it/home/joomla/includes/router.php
on line
419
Strict Standards
: Non-static method JApplication::getMenu() should not be called statically, assuming $this from incompatible context in
/web/htdocs/www.novaitinera.it/home/joomla/includes/application.php
on line
345
Strict Standards
: Non-static method JLoader::import() should not be called statically in
/web/htdocs/www.novaitinera.it/home/joomla/libraries/loader.php
on line
186
Strict Standards
: Non-static method JMenu::getInstance() should not be called statically, assuming $this from incompatible context in
/web/htdocs/www.novaitinera.it/home/joomla/libraries/joomla/application/application.php
on line
717
Strict Standards
: Non-static method JError::isError() should not be called statically, assuming $this from incompatible context in
/web/htdocs/www.novaitinera.it/home/joomla/libraries/joomla/application/application.php
on line
718
Strict Standards
: Non-static method JURI::base() should not be called statically, assuming $this from incompatible context in
/web/htdocs/www.novaitinera.it/home/joomla/includes/router.php
on line
109
Strict Standards
: Non-static method JRoute::_() should not be called statically, assuming $this from incompatible context in
/web/htdocs/www.novaitinera.it/home/joomla/components/com_idoblog/models/idoblog.php
on line
268
Strict Standards
: Non-static method JFactory::getApplication() should not be called statically, assuming $this from incompatible context in
/web/htdocs/www.novaitinera.it/home/joomla/libraries/joomla/methods.php
on line
41
Strict Standards
: Non-static method JFactory::getConfig() should not be called statically, assuming $this from incompatible context in
/web/htdocs/www.novaitinera.it/home/joomla/includes/application.php
on line
372
Strict Standards
: Non-static method JLoader::import() should not be called statically in
/web/htdocs/www.novaitinera.it/home/joomla/libraries/loader.php
on line
186
Strict Standards
: Non-static method JRouter::getInstance() should not be called statically, assuming $this from incompatible context in
/web/htdocs/www.novaitinera.it/home/joomla/libraries/joomla/application/application.php
on line
671
Strict Standards
: Non-static method JError::isError() should not be called statically, assuming $this from incompatible context in
/web/htdocs/www.novaitinera.it/home/joomla/libraries/joomla/application/application.php
on line
672
Strict Standards
: Non-static method JSite::getMenu() should not be called statically, assuming $this from incompatible context in
/web/htdocs/www.novaitinera.it/home/joomla/includes/router.php
on line
419
Strict Standards
: Non-static method JApplication::getMenu() should not be called statically, assuming $this from incompatible context in
/web/htdocs/www.novaitinera.it/home/joomla/includes/application.php
on line
345
Strict Standards
: Non-static method JLoader::import() should not be called statically in
/web/htdocs/www.novaitinera.it/home/joomla/libraries/loader.php
on line
186
Strict Standards
: Non-static method JMenu::getInstance() should not be called statically, assuming $this from incompatible context in
/web/htdocs/www.novaitinera.it/home/joomla/libraries/joomla/application/application.php
on line
717
Strict Standards
: Non-static method JError::isError() should not be called statically, assuming $this from incompatible context in
/web/htdocs/www.novaitinera.it/home/joomla/libraries/joomla/application/application.php
on line
718
Strict Standards
: Non-static method JURI::base() should not be called statically, assuming $this from incompatible context in
/web/htdocs/www.novaitinera.it/home/joomla/includes/router.php
on line
109
Strict Standards
: Non-static method JRoute::_() should not be called statically, assuming $this from incompatible context in
/web/htdocs/www.novaitinera.it/home/joomla/components/com_idoblog/models/idoblog.php
on line
268
Strict Standards
: Non-static method JFactory::getApplication() should not be called statically, assuming $this from incompatible context in
/web/htdocs/www.novaitinera.it/home/joomla/libraries/joomla/methods.php
on line
41
Strict Standards
: Non-static method JFactory::getConfig() should not be called statically, assuming $this from incompatible context in
/web/htdocs/www.novaitinera.it/home/joomla/includes/application.php
on line
372
Strict Standards
: Non-static method JLoader::import() should not be called statically in
/web/htdocs/www.novaitinera.it/home/joomla/libraries/loader.php
on line
186
Strict Standards
: Non-static method JRouter::getInstance() should not be called statically, assuming $this from incompatible context in
/web/htdocs/www.novaitinera.it/home/joomla/libraries/joomla/application/application.php
on line
671
Strict Standards
: Non-static method JError::isError() should not be called statically, assuming $this from incompatible context in
/web/htdocs/www.novaitinera.it/home/joomla/libraries/joomla/application/application.php
on line
672
Strict Standards
: Non-static method JSite::getMenu() should not be called statically, assuming $this from incompatible context in
/web/htdocs/www.novaitinera.it/home/joomla/includes/router.php
on line
419
Strict Standards
: Non-static method JApplication::getMenu() should not be called statically, assuming $this from incompatible context in
/web/htdocs/www.novaitinera.it/home/joomla/includes/application.php
on line
345
Strict Standards
: Non-static method JLoader::import() should not be called statically in
/web/htdocs/www.novaitinera.it/home/joomla/libraries/loader.php
on line
186
Strict Standards
: Non-static method JMenu::getInstance() should not be called statically, assuming $this from incompatible context in
/web/htdocs/www.novaitinera.it/home/joomla/libraries/joomla/application/application.php
on line
717
Strict Standards
: Non-static method JError::isError() should not be called statically, assuming $this from incompatible context in
/web/htdocs/www.novaitinera.it/home/joomla/libraries/joomla/application/application.php
on line
718
Strict Standards
: Non-static method JURI::base() should not be called statically, assuming $this from incompatible context in
/web/htdocs/www.novaitinera.it/home/joomla/includes/router.php
on line
109
Strict Standards
: Non-static method JRoute::_() should not be called statically, assuming $this from incompatible context in
/web/htdocs/www.novaitinera.it/home/joomla/components/com_idoblog/models/idoblog.php
on line
268
Strict Standards
: Non-static method JFactory::getApplication() should not be called statically, assuming $this from incompatible context in
/web/htdocs/www.novaitinera.it/home/joomla/libraries/joomla/methods.php
on line
41
Strict Standards
: Non-static method JFactory::getConfig() should not be called statically, assuming $this from incompatible context in
/web/htdocs/www.novaitinera.it/home/joomla/includes/application.php
on line
372
Strict Standards
: Non-static method JLoader::import() should not be called statically in
/web/htdocs/www.novaitinera.it/home/joomla/libraries/loader.php
on line
186
Strict Standards
: Non-static method JRouter::getInstance() should not be called statically, assuming $this from incompatible context in
/web/htdocs/www.novaitinera.it/home/joomla/libraries/joomla/application/application.php
on line
671
Strict Standards
: Non-static method JError::isError() should not be called statically, assuming $this from incompatible context in
/web/htdocs/www.novaitinera.it/home/joomla/libraries/joomla/application/application.php
on line
672
Strict Standards
: Non-static method JSite::getMenu() should not be called statically, assuming $this from incompatible context in
/web/htdocs/www.novaitinera.it/home/joomla/includes/router.php
on line
419
Strict Standards
: Non-static method JApplication::getMenu() should not be called statically, assuming $this from incompatible context in
/web/htdocs/www.novaitinera.it/home/joomla/includes/application.php
on line
345
Strict Standards
: Non-static method JLoader::import() should not be called statically in
/web/htdocs/www.novaitinera.it/home/joomla/libraries/loader.php
on line
186
Strict Standards
: Non-static method JMenu::getInstance() should not be called statically, assuming $this from incompatible context in
/web/htdocs/www.novaitinera.it/home/joomla/libraries/joomla/application/application.php
on line
717
Strict Standards
: Non-static method JError::isError() should not be called statically, assuming $this from incompatible context in
/web/htdocs/www.novaitinera.it/home/joomla/libraries/joomla/application/application.php
on line
718
Strict Standards
: Non-static method JURI::base() should not be called statically, assuming $this from incompatible context in
/web/htdocs/www.novaitinera.it/home/joomla/includes/router.php
on line
109
Strict Standards
: Non-static method JLoader::import() should not be called statically in
/web/htdocs/www.novaitinera.it/home/joomla/libraries/loader.php
on line
186
Strict Standards
: Non-static method JFactory::getDBO() should not be called statically, assuming $this from incompatible context in
/web/htdocs/www.novaitinera.it/home/joomla/components/com_idoblog/models/idoblog.php
on line
276
Strict Standards
: Non-static method JRequest::getVar() should not be called statically in
/web/htdocs/www.novaitinera.it/home/joomla/components/com_idoblog/helper.php
on line
36
Strict Standards
: Non-static method JRequest::_cleanVar() should not be called statically in
/web/htdocs/www.novaitinera.it/home/joomla/libraries/joomla/environment/request.php
on line
134
Strict Standards
: Non-static method JFilterInput::getInstance() should not be called statically in
/web/htdocs/www.novaitinera.it/home/joomla/libraries/joomla/environment/request.php
on line
577
Strict Standards
: Non-static method JRoute::_() should not be called statically in
/web/htdocs/www.novaitinera.it/home/joomla/components/com_idoblog/helper.php
on line
54
Strict Standards
: Non-static method JFactory::getApplication() should not be called statically in
/web/htdocs/www.novaitinera.it/home/joomla/libraries/joomla/methods.php
on line
41
Strict Standards
: Non-static method JFactory::getConfig() should not be called statically, assuming $this from incompatible context in
/web/htdocs/www.novaitinera.it/home/joomla/includes/application.php
on line
372
Strict Standards
: Non-static method JLoader::import() should not be called statically in
/web/htdocs/www.novaitinera.it/home/joomla/libraries/loader.php
on line
186
Strict Standards
: Non-static method JRouter::getInstance() should not be called statically, assuming $this from incompatible context in
/web/htdocs/www.novaitinera.it/home/joomla/libraries/joomla/application/application.php
on line
671
Strict Standards
: Non-static method JError::isError() should not be called statically, assuming $this from incompatible context in
/web/htdocs/www.novaitinera.it/home/joomla/libraries/joomla/application/application.php
on line
672
Strict Standards
: Non-static method JSite::getMenu() should not be called statically, assuming $this from incompatible context in
/web/htdocs/www.novaitinera.it/home/joomla/includes/router.php
on line
419
Strict Standards
: Non-static method JApplication::getMenu() should not be called statically, assuming $this from incompatible context in
/web/htdocs/www.novaitinera.it/home/joomla/includes/application.php
on line
345
Strict Standards
: Non-static method JLoader::import() should not be called statically in
/web/htdocs/www.novaitinera.it/home/joomla/libraries/loader.php
on line
186
Strict Standards
: Non-static method JMenu::getInstance() should not be called statically, assuming $this from incompatible context in
/web/htdocs/www.novaitinera.it/home/joomla/libraries/joomla/application/application.php
on line
717
Strict Standards
: Non-static method JError::isError() should not be called statically, assuming $this from incompatible context in
/web/htdocs/www.novaitinera.it/home/joomla/libraries/joomla/application/application.php
on line
718
Strict Standards
: Non-static method JURI::base() should not be called statically, assuming $this from incompatible context in
/web/htdocs/www.novaitinera.it/home/joomla/includes/router.php
on line
109
Strict Standards
: Non-static method JRequest::getVar() should not be called statically in
/web/htdocs/www.novaitinera.it/home/joomla/components/com_idoblog/helper.php
on line
36
Strict Standards
: Non-static method JRequest::_cleanVar() should not be called statically in
/web/htdocs/www.novaitinera.it/home/joomla/libraries/joomla/environment/request.php
on line
134
Strict Standards
: Non-static method JFilterInput::getInstance() should not be called statically in
/web/htdocs/www.novaitinera.it/home/joomla/libraries/joomla/environment/request.php
on line
577
Strict Standards
: Non-static method JRequest::getVar() should not be called statically in
/web/htdocs/www.novaitinera.it/home/joomla/components/com_idoblog/helper.php
on line
36
Strict Standards
: Non-static method JRequest::_cleanVar() should not be called statically in
/web/htdocs/www.novaitinera.it/home/joomla/libraries/joomla/environment/request.php
on line
134
Strict Standards
: Non-static method JFilterInput::getInstance() should not be called statically in
/web/htdocs/www.novaitinera.it/home/joomla/libraries/joomla/environment/request.php
on line
577
Strict Standards
: Non-static method JRoute::_() should not be called statically in
/web/htdocs/www.novaitinera.it/home/joomla/components/com_idoblog/helper.php
on line
39
Strict Standards
: Non-static method JFactory::getApplication() should not be called statically in
/web/htdocs/www.novaitinera.it/home/joomla/libraries/joomla/methods.php
on line
41
Strict Standards
: Non-static method JFactory::getConfig() should not be called statically, assuming $this from incompatible context in
/web/htdocs/www.novaitinera.it/home/joomla/includes/application.php
on line
372
Strict Standards
: Non-static method JLoader::import() should not be called statically in
/web/htdocs/www.novaitinera.it/home/joomla/libraries/loader.php
on line
186
Strict Standards
: Non-static method JRouter::getInstance() should not be called statically, assuming $this from incompatible context in
/web/htdocs/www.novaitinera.it/home/joomla/libraries/joomla/application/application.php
on line
671
Strict Standards
: Non-static method JError::isError() should not be called statically, assuming $this from incompatible context in
/web/htdocs/www.novaitinera.it/home/joomla/libraries/joomla/application/application.php
on line
672
Strict Standards
: Non-static method JSite::getMenu() should not be called statically, assuming $this from incompatible context in
/web/htdocs/www.novaitinera.it/home/joomla/includes/router.php
on line
419
Strict Standards
: Non-static method JApplication::getMenu() should not be called statically, assuming $this from incompatible context in
/web/htdocs/www.novaitinera.it/home/joomla/includes/application.php
on line
345
Strict Standards
: Non-static method JLoader::import() should not be called statically in
/web/htdocs/www.novaitinera.it/home/joomla/libraries/loader.php
on line
186
Strict Standards
: Non-static method JMenu::getInstance() should not be called statically, assuming $this from incompatible context in
/web/htdocs/www.novaitinera.it/home/joomla/libraries/joomla/application/application.php
on line
717
Strict Standards
: Non-static method JError::isError() should not be called statically, assuming $this from incompatible context in
/web/htdocs/www.novaitinera.it/home/joomla/libraries/joomla/application/application.php
on line
718
Strict Standards
: Non-static method JURI::base() should not be called statically, assuming $this from incompatible context in
/web/htdocs/www.novaitinera.it/home/joomla/includes/router.php
on line
109
Strict Standards
: Non-static method JRequest::getVar() should not be called statically in
/web/htdocs/www.novaitinera.it/home/joomla/components/com_idoblog/helper.php
on line
36
Strict Standards
: Non-static method JRequest::_cleanVar() should not be called statically in
/web/htdocs/www.novaitinera.it/home/joomla/libraries/joomla/environment/request.php
on line
134
Strict Standards
: Non-static method JFilterInput::getInstance() should not be called statically in
/web/htdocs/www.novaitinera.it/home/joomla/libraries/joomla/environment/request.php
on line
577
Strict Standards
: Non-static method JRoute::_() should not be called statically in
/web/htdocs/www.novaitinera.it/home/joomla/components/com_idoblog/helper.php
on line
41
Strict Standards
: Non-static method JFactory::getApplication() should not be called statically in
/web/htdocs/www.novaitinera.it/home/joomla/libraries/joomla/methods.php
on line
41
Strict Standards
: Non-static method JFactory::getConfig() should not be called statically, assuming $this from incompatible context in
/web/htdocs/www.novaitinera.it/home/joomla/includes/application.php
on line
372
Strict Standards
: Non-static method JLoader::import() should not be called statically in
/web/htdocs/www.novaitinera.it/home/joomla/libraries/loader.php
on line
186
Strict Standards
: Non-static method JRouter::getInstance() should not be called statically, assuming $this from incompatible context in
/web/htdocs/www.novaitinera.it/home/joomla/libraries/joomla/application/application.php
on line
671
Strict Standards
: Non-static method JError::isError() should not be called statically, assuming $this from incompatible context in
/web/htdocs/www.novaitinera.it/home/joomla/libraries/joomla/application/application.php
on line
672
Strict Standards
: Non-static method JSite::getMenu() should not be called statically, assuming $this from incompatible context in
/web/htdocs/www.novaitinera.it/home/joomla/includes/router.php
on line
419
Strict Standards
: Non-static method JApplication::getMenu() should not be called statically, assuming $this from incompatible context in
/web/htdocs/www.novaitinera.it/home/joomla/includes/application.php
on line
345
Strict Standards
: Non-static method JLoader::import() should not be called statically in
/web/htdocs/www.novaitinera.it/home/joomla/libraries/loader.php
on line
186
Strict Standards
: Non-static method JMenu::getInstance() should not be called statically, assuming $this from incompatible context in
/web/htdocs/www.novaitinera.it/home/joomla/libraries/joomla/application/application.php
on line
717
Strict Standards
: Non-static method JError::isError() should not be called statically, assuming $this from incompatible context in
/web/htdocs/www.novaitinera.it/home/joomla/libraries/joomla/application/application.php
on line
718
Strict Standards
: Non-static method JURI::base() should not be called statically, assuming $this from incompatible context in
/web/htdocs/www.novaitinera.it/home/joomla/includes/router.php
on line
109
Strict Standards
: Non-static method JFactory::getDate() should not be called statically, assuming $this from incompatible context in
/web/htdocs/www.novaitinera.it/home/joomla/components/com_idoblog/models/idoblog.php
on line
138
Strict Standards
: Non-static method JFactory::getConfig() should not be called statically, assuming $this from incompatible context in
/web/htdocs/www.novaitinera.it/home/joomla/libraries/joomla/application/application.php
on line
391
Strict Standards
: Non-static method JLoader::import() should not be called statically in
/web/htdocs/www.novaitinera.it/home/joomla/libraries/loader.php
on line
186
Strict Standards
: Non-static method JFactory::getLanguage() should not be called statically, assuming $this from incompatible context in
/web/htdocs/www.novaitinera.it/home/joomla/libraries/joomla/factory.php
on line
427
Strict Standards
: Non-static method JRoute::_() should not be called statically, assuming $this from incompatible context in
/web/htdocs/www.novaitinera.it/home/joomla/components/com_idoblog/models/idoblog.php
on line
268
Strict Standards
: Non-static method JFactory::getApplication() should not be called statically, assuming $this from incompatible context in
/web/htdocs/www.novaitinera.it/home/joomla/libraries/joomla/methods.php
on line
41
Strict Standards
: Non-static method JFactory::getConfig() should not be called statically, assuming $this from incompatible context in
/web/htdocs/www.novaitinera.it/home/joomla/includes/application.php
on line
372
Strict Standards
: Non-static method JLoader::import() should not be called statically in
/web/htdocs/www.novaitinera.it/home/joomla/libraries/loader.php
on line
186
Strict Standards
: Non-static method JRouter::getInstance() should not be called statically, assuming $this from incompatible context in
/web/htdocs/www.novaitinera.it/home/joomla/libraries/joomla/application/application.php
on line
671
Strict Standards
: Non-static method JError::isError() should not be called statically, assuming $this from incompatible context in
/web/htdocs/www.novaitinera.it/home/joomla/libraries/joomla/application/application.php
on line
672
Strict Standards
: Non-static method JSite::getMenu() should not be called statically, assuming $this from incompatible context in
/web/htdocs/www.novaitinera.it/home/joomla/includes/router.php
on line
419
Strict Standards
: Non-static method JApplication::getMenu() should not be called statically, assuming $this from incompatible context in
/web/htdocs/www.novaitinera.it/home/joomla/includes/application.php
on line
345
Strict Standards
: Non-static method JLoader::import() should not be called statically in
/web/htdocs/www.novaitinera.it/home/joomla/libraries/loader.php
on line
186
Strict Standards
: Non-static method JMenu::getInstance() should not be called statically, assuming $this from incompatible context in
/web/htdocs/www.novaitinera.it/home/joomla/libraries/joomla/application/application.php
on line
717
Strict Standards
: Non-static method JError::isError() should not be called statically, assuming $this from incompatible context in
/web/htdocs/www.novaitinera.it/home/joomla/libraries/joomla/application/application.php
on line
718
Strict Standards
: Non-static method JURI::base() should not be called statically, assuming $this from incompatible context in
/web/htdocs/www.novaitinera.it/home/joomla/includes/router.php
on line
109
Strict Standards
: Non-static method JRoute::_() should not be called statically, assuming $this from incompatible context in
/web/htdocs/www.novaitinera.it/home/joomla/components/com_idoblog/models/idoblog.php
on line
268
Strict Standards
: Non-static method JFactory::getApplication() should not be called statically, assuming $this from incompatible context in
/web/htdocs/www.novaitinera.it/home/joomla/libraries/joomla/methods.php
on line
41
Strict Standards
: Non-static method JFactory::getConfig() should not be called statically, assuming $this from incompatible context in
/web/htdocs/www.novaitinera.it/home/joomla/includes/application.php
on line
372
Strict Standards
: Non-static method JLoader::import() should not be called statically in
/web/htdocs/www.novaitinera.it/home/joomla/libraries/loader.php
on line
186
Strict Standards
: Non-static method JRouter::getInstance() should not be called statically, assuming $this from incompatible context in
/web/htdocs/www.novaitinera.it/home/joomla/libraries/joomla/application/application.php
on line
671
Strict Standards
: Non-static method JError::isError() should not be called statically, assuming $this from incompatible context in
/web/htdocs/www.novaitinera.it/home/joomla/libraries/joomla/application/application.php
on line
672
Strict Standards
: Non-static method JSite::getMenu() should not be called statically, assuming $this from incompatible context in
/web/htdocs/www.novaitinera.it/home/joomla/includes/router.php
on line
419
Strict Standards
: Non-static method JApplication::getMenu() should not be called statically, assuming $this from incompatible context in
/web/htdocs/www.novaitinera.it/home/joomla/includes/application.php
on line
345
Strict Standards
: Non-static method JLoader::import() should not be called statically in
/web/htdocs/www.novaitinera.it/home/joomla/libraries/loader.php
on line
186
Strict Standards
: Non-static method JMenu::getInstance() should not be called statically, assuming $this from incompatible context in
/web/htdocs/www.novaitinera.it/home/joomla/libraries/joomla/application/application.php
on line
717
Strict Standards
: Non-static method JError::isError() should not be called statically, assuming $this from incompatible context in
/web/htdocs/www.novaitinera.it/home/joomla/libraries/joomla/application/application.php
on line
718
Strict Standards
: Non-static method JURI::base() should not be called statically, assuming $this from incompatible context in
/web/htdocs/www.novaitinera.it/home/joomla/includes/router.php
on line
109
Strict Standards
: Non-static method JRoute::_() should not be called statically, assuming $this from incompatible context in
/web/htdocs/www.novaitinera.it/home/joomla/components/com_idoblog/models/idoblog.php
on line
268
Strict Standards
: Non-static method JFactory::getApplication() should not be called statically, assuming $this from incompatible context in
/web/htdocs/www.novaitinera.it/home/joomla/libraries/joomla/methods.php
on line
41
Strict Standards
: Non-static method JFactory::getConfig() should not be called statically, assuming $this from incompatible context in
/web/htdocs/www.novaitinera.it/home/joomla/includes/application.php
on line
372
Strict Standards
: Non-static method JLoader::import() should not be called statically in
/web/htdocs/www.novaitinera.it/home/joomla/libraries/loader.php
on line
186
Strict Standards
: Non-static method JRouter::getInstance() should not be called statically, assuming $this from incompatible context in
/web/htdocs/www.novaitinera.it/home/joomla/libraries/joomla/application/application.php
on line
671
Strict Standards
: Non-static method JError::isError() should not be called statically, assuming $this from incompatible context in
/web/htdocs/www.novaitinera.it/home/joomla/libraries/joomla/application/application.php
on line
672
Strict Standards
: Non-static method JSite::getMenu() should not be called statically, assuming $this from incompatible context in
/web/htdocs/www.novaitinera.it/home/joomla/includes/router.php
on line
419
Strict Standards
: Non-static method JApplication::getMenu() should not be called statically, assuming $this from incompatible context in
/web/htdocs/www.novaitinera.it/home/joomla/includes/application.php
on line
345
Strict Standards
: Non-static method JLoader::import() should not be called statically in
/web/htdocs/www.novaitinera.it/home/joomla/libraries/loader.php
on line
186
Strict Standards
: Non-static method JMenu::getInstance() should not be called statically, assuming $this from incompatible context in
/web/htdocs/www.novaitinera.it/home/joomla/libraries/joomla/application/application.php
on line
717
Strict Standards
: Non-static method JError::isError() should not be called statically, assuming $this from incompatible context in
/web/htdocs/www.novaitinera.it/home/joomla/libraries/joomla/application/application.php
on line
718
Strict Standards
: Non-static method JURI::base() should not be called statically, assuming $this from incompatible context in
/web/htdocs/www.novaitinera.it/home/joomla/includes/router.php
on line
109
Strict Standards
: Non-static method JRoute::_() should not be called statically, assuming $this from incompatible context in
/web/htdocs/www.novaitinera.it/home/joomla/components/com_idoblog/models/idoblog.php
on line
268
Strict Standards
: Non-static method JFactory::getApplication() should not be called statically, assuming $this from incompatible context in
/web/htdocs/www.novaitinera.it/home/joomla/libraries/joomla/methods.php
on line
41
Strict Standards
: Non-static method JFactory::getConfig() should not be called statically, assuming $this from incompatible context in
/web/htdocs/www.novaitinera.it/home/joomla/includes/application.php
on line
372
Strict Standards
: Non-static method JLoader::import() should not be called statically in
/web/htdocs/www.novaitinera.it/home/joomla/libraries/loader.php
on line
186
Strict Standards
: Non-static method JRouter::getInstance() should not be called statically, assuming $this from incompatible context in
/web/htdocs/www.novaitinera.it/home/joomla/libraries/joomla/application/application.php
on line
671
Strict Standards
: Non-static method JError::isError() should not be called statically, assuming $this from incompatible context in
/web/htdocs/www.novaitinera.it/home/joomla/libraries/joomla/application/application.php
on line
672
Strict Standards
: Non-static method JSite::getMenu() should not be called statically, assuming $this from incompatible context in
/web/htdocs/www.novaitinera.it/home/joomla/includes/router.php
on line
419
Strict Standards
: Non-static method JApplication::getMenu() should not be called statically, assuming $this from incompatible context in
/web/htdocs/www.novaitinera.it/home/joomla/includes/application.php
on line
345
Strict Standards
: Non-static method JLoader::import() should not be called statically in
/web/htdocs/www.novaitinera.it/home/joomla/libraries/loader.php
on line
186
Strict Standards
: Non-static method JMenu::getInstance() should not be called statically, assuming $this from incompatible context in
/web/htdocs/www.novaitinera.it/home/joomla/libraries/joomla/application/application.php
on line
717
Strict Standards
: Non-static method JError::isError() should not be called statically, assuming $this from incompatible context in
/web/htdocs/www.novaitinera.it/home/joomla/libraries/joomla/application/application.php
on line
718
Strict Standards
: Non-static method JURI::base() should not be called statically, assuming $this from incompatible context in
/web/htdocs/www.novaitinera.it/home/joomla/includes/router.php
on line
109
Strict Standards
: Non-static method JLoader::import() should not be called statically in
/web/htdocs/www.novaitinera.it/home/joomla/libraries/loader.php
on line
186
Strict Standards
: Non-static method JFactory::getDBO() should not be called statically, assuming $this from incompatible context in
/web/htdocs/www.novaitinera.it/home/joomla/components/com_idoblog/models/idoblog.php
on line
276
Strict Standards
: Non-static method JRequest::getVar() should not be called statically in
/web/htdocs/www.novaitinera.it/home/joomla/components/com_idoblog/helper.php
on line
36
Strict Standards
: Non-static method JRequest::_cleanVar() should not be called statically in
/web/htdocs/www.novaitinera.it/home/joomla/libraries/joomla/environment/request.php
on line
134
Strict Standards
: Non-static method JFilterInput::getInstance() should not be called statically in
/web/htdocs/www.novaitinera.it/home/joomla/libraries/joomla/environment/request.php
on line
577
Strict Standards
: Non-static method JRoute::_() should not be called statically in
/web/htdocs/www.novaitinera.it/home/joomla/components/com_idoblog/helper.php
on line
54
Strict Standards
: Non-static method JFactory::getApplication() should not be called statically in
/web/htdocs/www.novaitinera.it/home/joomla/libraries/joomla/methods.php
on line
41
Strict Standards
: Non-static method JFactory::getConfig() should not be called statically, assuming $this from incompatible context in
/web/htdocs/www.novaitinera.it/home/joomla/includes/application.php
on line
372
Strict Standards
: Non-static method JLoader::import() should not be called statically in
/web/htdocs/www.novaitinera.it/home/joomla/libraries/loader.php
on line
186
Strict Standards
: Non-static method JRouter::getInstance() should not be called statically, assuming $this from incompatible context in
/web/htdocs/www.novaitinera.it/home/joomla/libraries/joomla/application/application.php
on line
671
Strict Standards
: Non-static method JError::isError() should not be called statically, assuming $this from incompatible context in
/web/htdocs/www.novaitinera.it/home/joomla/libraries/joomla/application/application.php
on line
672
Strict Standards
: Non-static method JSite::getMenu() should not be called statically, assuming $this from incompatible context in
/web/htdocs/www.novaitinera.it/home/joomla/includes/router.php
on line
419
Strict Standards
: Non-static method JApplication::getMenu() should not be called statically, assuming $this from incompatible context in
/web/htdocs/www.novaitinera.it/home/joomla/includes/application.php
on line
345
Strict Standards
: Non-static method JLoader::import() should not be called statically in
/web/htdocs/www.novaitinera.it/home/joomla/libraries/loader.php
on line
186
Strict Standards
: Non-static method JMenu::getInstance() should not be called statically, assuming $this from incompatible context in
/web/htdocs/www.novaitinera.it/home/joomla/libraries/joomla/application/application.php
on line
717
Strict Standards
: Non-static method JError::isError() should not be called statically, assuming $this from incompatible context in
/web/htdocs/www.novaitinera.it/home/joomla/libraries/joomla/application/application.php
on line
718
Strict Standards
: Non-static method JURI::base() should not be called statically, assuming $this from incompatible context in
/web/htdocs/www.novaitinera.it/home/joomla/includes/router.php
on line
109
Strict Standards
: Non-static method JRequest::getVar() should not be called statically in
/web/htdocs/www.novaitinera.it/home/joomla/components/com_idoblog/helper.php
on line
36
Strict Standards
: Non-static method JRequest::_cleanVar() should not be called statically in
/web/htdocs/www.novaitinera.it/home/joomla/libraries/joomla/environment/request.php
on line
134
Strict Standards
: Non-static method JFilterInput::getInstance() should not be called statically in
/web/htdocs/www.novaitinera.it/home/joomla/libraries/joomla/environment/request.php
on line
577
Strict Standards
: Non-static method JRequest::getVar() should not be called statically in
/web/htdocs/www.novaitinera.it/home/joomla/components/com_idoblog/helper.php
on line
36
Strict Standards
: Non-static method JRequest::_cleanVar() should not be called statically in
/web/htdocs/www.novaitinera.it/home/joomla/libraries/joomla/environment/request.php
on line
134
Strict Standards
: Non-static method JFilterInput::getInstance() should not be called statically in
/web/htdocs/www.novaitinera.it/home/joomla/libraries/joomla/environment/request.php
on line
577
Strict Standards
: Non-static method JRoute::_() should not be called statically in
/web/htdocs/www.novaitinera.it/home/joomla/components/com_idoblog/helper.php
on line
39
Strict Standards
: Non-static method JFactory::getApplication() should not be called statically in
/web/htdocs/www.novaitinera.it/home/joomla/libraries/joomla/methods.php
on line
41
Strict Standards
: Non-static method JFactory::getConfig() should not be called statically, assuming $this from incompatible context in
/web/htdocs/www.novaitinera.it/home/joomla/includes/application.php
on line
372
Strict Standards
: Non-static method JLoader::import() should not be called statically in
/web/htdocs/www.novaitinera.it/home/joomla/libraries/loader.php
on line
186
Strict Standards
: Non-static method JRouter::getInstance() should not be called statically, assuming $this from incompatible context in
/web/htdocs/www.novaitinera.it/home/joomla/libraries/joomla/application/application.php
on line
671
Strict Standards
: Non-static method JError::isError() should not be called statically, assuming $this from incompatible context in
/web/htdocs/www.novaitinera.it/home/joomla/libraries/joomla/application/application.php
on line
672
Strict Standards
: Non-static method JSite::getMenu() should not be called statically, assuming $this from incompatible context in
/web/htdocs/www.novaitinera.it/home/joomla/includes/router.php
on line
419
Strict Standards
: Non-static method JApplication::getMenu() should not be called statically, assuming $this from incompatible context in
/web/htdocs/www.novaitinera.it/home/joomla/includes/application.php
on line
345
Strict Standards
: Non-static method JLoader::import() should not be called statically in
/web/htdocs/www.novaitinera.it/home/joomla/libraries/loader.php
on line
186
Strict Standards
: Non-static method JMenu::getInstance() should not be called statically, assuming $this from incompatible context in
/web/htdocs/www.novaitinera.it/home/joomla/libraries/joomla/application/application.php
on line
717
Strict Standards
: Non-static method JError::isError() should not be called statically, assuming $this from incompatible context in
/web/htdocs/www.novaitinera.it/home/joomla/libraries/joomla/application/application.php
on line
718
Strict Standards
: Non-static method JURI::base() should not be called statically, assuming $this from incompatible context in
/web/htdocs/www.novaitinera.it/home/joomla/includes/router.php
on line
109
Strict Standards
: Non-static method JRequest::getVar() should not be called statically in
/web/htdocs/www.novaitinera.it/home/joomla/components/com_idoblog/helper.php
on line
36
Strict Standards
: Non-static method JRequest::_cleanVar() should not be called statically in
/web/htdocs/www.novaitinera.it/home/joomla/libraries/joomla/environment/request.php
on line
134
Strict Standards
: Non-static method JFilterInput::getInstance() should not be called statically in
/web/htdocs/www.novaitinera.it/home/joomla/libraries/joomla/environment/request.php
on line
577
Strict Standards
: Non-static method JRoute::_() should not be called statically in
/web/htdocs/www.novaitinera.it/home/joomla/components/com_idoblog/helper.php
on line
41
Strict Standards
: Non-static method JFactory::getApplication() should not be called statically in
/web/htdocs/www.novaitinera.it/home/joomla/libraries/joomla/methods.php
on line
41
Strict Standards
: Non-static method JFactory::getConfig() should not be called statically, assuming $this from incompatible context in
/web/htdocs/www.novaitinera.it/home/joomla/includes/application.php
on line
372
Strict Standards
: Non-static method JLoader::import() should not be called statically in
/web/htdocs/www.novaitinera.it/home/joomla/libraries/loader.php
on line
186
Strict Standards
: Non-static method JRouter::getInstance() should not be called statically, assuming $this from incompatible context in
/web/htdocs/www.novaitinera.it/home/joomla/libraries/joomla/application/application.php
on line
671
Strict Standards
: Non-static method JError::isError() should not be called statically, assuming $this from incompatible context in
/web/htdocs/www.novaitinera.it/home/joomla/libraries/joomla/application/application.php
on line
672
Strict Standards
: Non-static method JSite::getMenu() should not be called statically, assuming $this from incompatible context in
/web/htdocs/www.novaitinera.it/home/joomla/includes/router.php
on line
419
Strict Standards
: Non-static method JApplication::getMenu() should not be called statically, assuming $this from incompatible context in
/web/htdocs/www.novaitinera.it/home/joomla/includes/application.php
on line
345
Strict Standards
: Non-static method JLoader::import() should not be called statically in
/web/htdocs/www.novaitinera.it/home/joomla/libraries/loader.php
on line
186
Strict Standards
: Non-static method JMenu::getInstance() should not be called statically, assuming $this from incompatible context in
/web/htdocs/www.novaitinera.it/home/joomla/libraries/joomla/application/application.php
on line
717
Strict Standards
: Non-static method JError::isError() should not be called statically, assuming $this from incompatible context in
/web/htdocs/www.novaitinera.it/home/joomla/libraries/joomla/application/application.php
on line
718
Strict Standards
: Non-static method JURI::base() should not be called statically, assuming $this from incompatible context in
/web/htdocs/www.novaitinera.it/home/joomla/includes/router.php
on line
109
Strict Standards
: Non-static method JFactory::getDate() should not be called statically, assuming $this from incompatible context in
/web/htdocs/www.novaitinera.it/home/joomla/components/com_idoblog/models/idoblog.php
on line
138
Strict Standards
: Non-static method JFactory::getConfig() should not be called statically, assuming $this from incompatible context in
/web/htdocs/www.novaitinera.it/home/joomla/libraries/joomla/application/application.php
on line
391
Strict Standards
: Non-static method JLoader::import() should not be called statically in
/web/htdocs/www.novaitinera.it/home/joomla/libraries/loader.php
on line
186
Strict Standards
: Non-static method JFactory::getLanguage() should not be called statically, assuming $this from incompatible context in
/web/htdocs/www.novaitinera.it/home/joomla/libraries/joomla/factory.php
on line
427
Strict Standards
: Non-static method JRoute::_() should not be called statically, assuming $this from incompatible context in
/web/htdocs/www.novaitinera.it/home/joomla/components/com_idoblog/models/idoblog.php
on line
268
Strict Standards
: Non-static method JFactory::getApplication() should not be called statically, assuming $this from incompatible context in
/web/htdocs/www.novaitinera.it/home/joomla/libraries/joomla/methods.php
on line
41
Strict Standards
: Non-static method JFactory::getConfig() should not be called statically, assuming $this from incompatible context in
/web/htdocs/www.novaitinera.it/home/joomla/includes/application.php
on line
372
Strict Standards
: Non-static method JLoader::import() should not be called statically in
/web/htdocs/www.novaitinera.it/home/joomla/libraries/loader.php
on line
186
Strict Standards
: Non-static method JRouter::getInstance() should not be called statically, assuming $this from incompatible context in
/web/htdocs/www.novaitinera.it/home/joomla/libraries/joomla/application/application.php
on line
671
Strict Standards
: Non-static method JError::isError() should not be called statically, assuming $this from incompatible context in
/web/htdocs/www.novaitinera.it/home/joomla/libraries/joomla/application/application.php
on line
672
Strict Standards
: Non-static method JSite::getMenu() should not be called statically, assuming $this from incompatible context in
/web/htdocs/www.novaitinera.it/home/joomla/includes/router.php
on line
419
Strict Standards
: Non-static method JApplication::getMenu() should not be called statically, assuming $this from incompatible context in
/web/htdocs/www.novaitinera.it/home/joomla/includes/application.php
on line
345
Strict Standards
: Non-static method JLoader::import() should not be called statically in
/web/htdocs/www.novaitinera.it/home/joomla/libraries/loader.php
on line
186
Strict Standards
: Non-static method JMenu::getInstance() should not be called statically, assuming $this from incompatible context in
/web/htdocs/www.novaitinera.it/home/joomla/libraries/joomla/application/application.php
on line
717
Strict Standards
: Non-static method JError::isError() should not be called statically, assuming $this from incompatible context in
/web/htdocs/www.novaitinera.it/home/joomla/libraries/joomla/application/application.php
on line
718
Strict Standards
: Non-static method JURI::base() should not be called statically, assuming $this from incompatible context in
/web/htdocs/www.novaitinera.it/home/joomla/includes/router.php
on line
109
Strict Standards
: Non-static method JRoute::_() should not be called statically, assuming $this from incompatible context in
/web/htdocs/www.novaitinera.it/home/joomla/components/com_idoblog/models/idoblog.php
on line
268
Strict Standards
: Non-static method JFactory::getApplication() should not be called statically, assuming $this from incompatible context in
/web/htdocs/www.novaitinera.it/home/joomla/libraries/joomla/methods.php
on line
41
Strict Standards
: Non-static method JFactory::getConfig() should not be called statically, assuming $this from incompatible context in
/web/htdocs/www.novaitinera.it/home/joomla/includes/application.php
on line
372
Strict Standards
: Non-static method JLoader::import() should not be called statically in
/web/htdocs/www.novaitinera.it/home/joomla/libraries/loader.php
on line
186
Strict Standards
: Non-static method JRouter::getInstance() should not be called statically, assuming $this from incompatible context in
/web/htdocs/www.novaitinera.it/home/joomla/libraries/joomla/application/application.php
on line
671
Strict Standards
: Non-static method JError::isError() should not be called statically, assuming $this from incompatible context in
/web/htdocs/www.novaitinera.it/home/joomla/libraries/joomla/application/application.php
on line
672
Strict Standards
: Non-static method JSite::getMenu() should not be called statically, assuming $this from incompatible context in
/web/htdocs/www.novaitinera.it/home/joomla/includes/router.php
on line
419
Strict Standards
: Non-static method JApplication::getMenu() should not be called statically, assuming $this from incompatible context in
/web/htdocs/www.novaitinera.it/home/joomla/includes/application.php
on line
345
Strict Standards
: Non-static method JLoader::import() should not be called statically in
/web/htdocs/www.novaitinera.it/home/joomla/libraries/loader.php
on line
186
Strict Standards
: Non-static method JMenu::getInstance() should not be called statically, assuming $this from incompatible context in
/web/htdocs/www.novaitinera.it/home/joomla/libraries/joomla/application/application.php
on line
717
Strict Standards
: Non-static method JError::isError() should not be called statically, assuming $this from incompatible context in
/web/htdocs/www.novaitinera.it/home/joomla/libraries/joomla/application/application.php
on line
718
Strict Standards
: Non-static method JURI::base() should not be called statically, assuming $this from incompatible context in
/web/htdocs/www.novaitinera.it/home/joomla/includes/router.php
on line
109
Strict Standards
: Non-static method JRoute::_() should not be called statically, assuming $this from incompatible context in
/web/htdocs/www.novaitinera.it/home/joomla/components/com_idoblog/models/idoblog.php
on line
268
Strict Standards
: Non-static method JFactory::getApplication() should not be called statically, assuming $this from incompatible context in
/web/htdocs/www.novaitinera.it/home/joomla/libraries/joomla/methods.php
on line
41
Strict Standards
: Non-static method JFactory::getConfig() should not be called statically, assuming $this from incompatible context in
/web/htdocs/www.novaitinera.it/home/joomla/includes/application.php
on line
372
Strict Standards
: Non-static method JLoader::import() should not be called statically in
/web/htdocs/www.novaitinera.it/home/joomla/libraries/loader.php
on line
186
Strict Standards
: Non-static method JRouter::getInstance() should not be called statically, assuming $this from incompatible context in
/web/htdocs/www.novaitinera.it/home/joomla/libraries/joomla/application/application.php
on line
671
Strict Standards
: Non-static method JError::isError() should not be called statically, assuming $this from incompatible context in
/web/htdocs/www.novaitinera.it/home/joomla/libraries/joomla/application/application.php
on line
672
Strict Standards
: Non-static method JSite::getMenu() should not be called statically, assuming $this from incompatible context in
/web/htdocs/www.novaitinera.it/home/joomla/includes/router.php
on line
419
Strict Standards
: Non-static method JApplication::getMenu() should not be called statically, assuming $this from incompatible context in
/web/htdocs/www.novaitinera.it/home/joomla/includes/application.php
on line
345
Strict Standards
: Non-static method JLoader::import() should not be called statically in
/web/htdocs/www.novaitinera.it/home/joomla/libraries/loader.php
on line
186
Strict Standards
: Non-static method JMenu::getInstance() should not be called statically, assuming $this from incompatible context in
/web/htdocs/www.novaitinera.it/home/joomla/libraries/joomla/application/application.php
on line
717
Strict Standards
: Non-static method JError::isError() should not be called statically, assuming $this from incompatible context in
/web/htdocs/www.novaitinera.it/home/joomla/libraries/joomla/application/application.php
on line
718
Strict Standards
: Non-static method JURI::base() should not be called statically, assuming $this from incompatible context in
/web/htdocs/www.novaitinera.it/home/joomla/includes/router.php
on line
109
Strict Standards
: Non-static method JRoute::_() should not be called statically, assuming $this from incompatible context in
/web/htdocs/www.novaitinera.it/home/joomla/components/com_idoblog/models/idoblog.php
on line
268
Strict Standards
: Non-static method JFactory::getApplication() should not be called statically, assuming $this from incompatible context in
/web/htdocs/www.novaitinera.it/home/joomla/libraries/joomla/methods.php
on line
41
Strict Standards
: Non-static method JFactory::getConfig() should not be called statically, assuming $this from incompatible context in
/web/htdocs/www.novaitinera.it/home/joomla/includes/application.php
on line
372
Strict Standards
: Non-static method JLoader::import() should not be called statically in
/web/htdocs/www.novaitinera.it/home/joomla/libraries/loader.php
on line
186
Strict Standards
: Non-static method JRouter::getInstance() should not be called statically, assuming $this from incompatible context in
/web/htdocs/www.novaitinera.it/home/joomla/libraries/joomla/application/application.php
on line
671
Strict Standards
: Non-static method JError::isError() should not be called statically, assuming $this from incompatible context in
/web/htdocs/www.novaitinera.it/home/joomla/libraries/joomla/application/application.php
on line
672
Strict Standards
: Non-static method JSite::getMenu() should not be called statically, assuming $this from incompatible context in
/web/htdocs/www.novaitinera.it/home/joomla/includes/router.php
on line
419
Strict Standards
: Non-static method JApplication::getMenu() should not be called statically, assuming $this from incompatible context in
/web/htdocs/www.novaitinera.it/home/joomla/includes/application.php
on line
345
Strict Standards
: Non-static method JLoader::import() should not be called statically in
/web/htdocs/www.novaitinera.it/home/joomla/libraries/loader.php
on line
186
Strict Standards
: Non-static method JMenu::getInstance() should not be called statically, assuming $this from incompatible context in
/web/htdocs/www.novaitinera.it/home/joomla/libraries/joomla/application/application.php
on line
717
Strict Standards
: Non-static method JError::isError() should not be called statically, assuming $this from incompatible context in
/web/htdocs/www.novaitinera.it/home/joomla/libraries/joomla/application/application.php
on line
718
Strict Standards
: Non-static method JURI::base() should not be called statically, assuming $this from incompatible context in
/web/htdocs/www.novaitinera.it/home/joomla/includes/router.php
on line
109
Strict Standards
: Non-static method JLoader::import() should not be called statically in
/web/htdocs/www.novaitinera.it/home/joomla/libraries/loader.php
on line
186
Strict Standards
: Non-static method JFactory::getDBO() should not be called statically, assuming $this from incompatible context in
/web/htdocs/www.novaitinera.it/home/joomla/components/com_idoblog/models/idoblog.php
on line
276
Strict Standards
: Non-static method JRequest::getVar() should not be called statically in
/web/htdocs/www.novaitinera.it/home/joomla/components/com_idoblog/helper.php
on line
36
Strict Standards
: Non-static method JRequest::_cleanVar() should not be called statically in
/web/htdocs/www.novaitinera.it/home/joomla/libraries/joomla/environment/request.php
on line
134
Strict Standards
: Non-static method JFilterInput::getInstance() should not be called statically in
/web/htdocs/www.novaitinera.it/home/joomla/libraries/joomla/environment/request.php
on line
577
Strict Standards
: Non-static method JRoute::_() should not be called statically in
/web/htdocs/www.novaitinera.it/home/joomla/components/com_idoblog/helper.php
on line
54
Strict Standards
: Non-static method JFactory::getApplication() should not be called statically in
/web/htdocs/www.novaitinera.it/home/joomla/libraries/joomla/methods.php
on line
41
Strict Standards
: Non-static method JFactory::getConfig() should not be called statically, assuming $this from incompatible context in
/web/htdocs/www.novaitinera.it/home/joomla/includes/application.php
on line
372
Strict Standards
: Non-static method JLoader::import() should not be called statically in
/web/htdocs/www.novaitinera.it/home/joomla/libraries/loader.php
on line
186
Strict Standards
: Non-static method JRouter::getInstance() should not be called statically, assuming $this from incompatible context in
/web/htdocs/www.novaitinera.it/home/joomla/libraries/joomla/application/application.php
on line
671
Strict Standards
: Non-static method JError::isError() should not be called statically, assuming $this from incompatible context in
/web/htdocs/www.novaitinera.it/home/joomla/libraries/joomla/application/application.php
on line
672
Strict Standards
: Non-static method JSite::getMenu() should not be called statically, assuming $this from incompatible context in
/web/htdocs/www.novaitinera.it/home/joomla/includes/router.php
on line
419
Strict Standards
: Non-static method JApplication::getMenu() should not be called statically, assuming $this from incompatible context in
/web/htdocs/www.novaitinera.it/home/joomla/includes/application.php
on line
345
Strict Standards
: Non-static method JLoader::import() should not be called statically in
/web/htdocs/www.novaitinera.it/home/joomla/libraries/loader.php
on line
186
Strict Standards
: Non-static method JMenu::getInstance() should not be called statically, assuming $this from incompatible context in
/web/htdocs/www.novaitinera.it/home/joomla/libraries/joomla/application/application.php
on line
717
Strict Standards
: Non-static method JError::isError() should not be called statically, assuming $this from incompatible context in
/web/htdocs/www.novaitinera.it/home/joomla/libraries/joomla/application/application.php
on line
718
Strict Standards
: Non-static method JURI::base() should not be called statically, assuming $this from incompatible context in
/web/htdocs/www.novaitinera.it/home/joomla/includes/router.php
on line
109
Strict Standards
: Non-static method JRequest::getVar() should not be called statically in
/web/htdocs/www.novaitinera.it/home/joomla/components/com_idoblog/helper.php
on line
36
Strict Standards
: Non-static method JRequest::_cleanVar() should not be called statically in
/web/htdocs/www.novaitinera.it/home/joomla/libraries/joomla/environment/request.php
on line
134
Strict Standards
: Non-static method JFilterInput::getInstance() should not be called statically in
/web/htdocs/www.novaitinera.it/home/joomla/libraries/joomla/environment/request.php
on line
577
Strict Standards
: Non-static method JRequest::getVar() should not be called statically in
/web/htdocs/www.novaitinera.it/home/joomla/components/com_idoblog/helper.php
on line
36
Strict Standards
: Non-static method JRequest::_cleanVar() should not be called statically in
/web/htdocs/www.novaitinera.it/home/joomla/libraries/joomla/environment/request.php
on line
134
Strict Standards
: Non-static method JFilterInput::getInstance() should not be called statically in
/web/htdocs/www.novaitinera.it/home/joomla/libraries/joomla/environment/request.php
on line
577
Strict Standards
: Non-static method JRoute::_() should not be called statically in
/web/htdocs/www.novaitinera.it/home/joomla/components/com_idoblog/helper.php
on line
39
Strict Standards
: Non-static method JFactory::getApplication() should not be called statically in
/web/htdocs/www.novaitinera.it/home/joomla/libraries/joomla/methods.php
on line
41
Strict Standards
: Non-static method JFactory::getConfig() should not be called statically, assuming $this from incompatible context in
/web/htdocs/www.novaitinera.it/home/joomla/includes/application.php
on line
372
Strict Standards
: Non-static method JLoader::import() should not be called statically in
/web/htdocs/www.novaitinera.it/home/joomla/libraries/loader.php
on line
186
Strict Standards
: Non-static method JRouter::getInstance() should not be called statically, assuming $this from incompatible context in
/web/htdocs/www.novaitinera.it/home/joomla/libraries/joomla/application/application.php
on line
671
Strict Standards
: Non-static method JError::isError() should not be called statically, assuming $this from incompatible context in
/web/htdocs/www.novaitinera.it/home/joomla/libraries/joomla/application/application.php
on line
672
Strict Standards
: Non-static method JSite::getMenu() should not be called statically, assuming $this from incompatible context in
/web/htdocs/www.novaitinera.it/home/joomla/includes/router.php
on line
419
Strict Standards
: Non-static method JApplication::getMenu() should not be called statically, assuming $this from incompatible context in
/web/htdocs/www.novaitinera.it/home/joomla/includes/application.php
on line
345
Strict Standards
: Non-static method JLoader::import() should not be called statically in
/web/htdocs/www.novaitinera.it/home/joomla/libraries/loader.php
on line
186
Strict Standards
: Non-static method JMenu::getInstance() should not be called statically, assuming $this from incompatible context in
/web/htdocs/www.novaitinera.it/home/joomla/libraries/joomla/application/application.php
on line
717
Strict Standards
: Non-static method JError::isError() should not be called statically, assuming $this from incompatible context in
/web/htdocs/www.novaitinera.it/home/joomla/libraries/joomla/application/application.php
on line
718
Strict Standards
: Non-static method JURI::base() should not be called statically, assuming $this from incompatible context in
/web/htdocs/www.novaitinera.it/home/joomla/includes/router.php
on line
109
Strict Standards
: Non-static method JRequest::getVar() should not be called statically in
/web/htdocs/www.novaitinera.it/home/joomla/components/com_idoblog/helper.php
on line
36
Strict Standards
: Non-static method JRequest::_cleanVar() should not be called statically in
/web/htdocs/www.novaitinera.it/home/joomla/libraries/joomla/environment/request.php
on line
134
Strict Standards
: Non-static method JFilterInput::getInstance() should not be called statically in
/web/htdocs/www.novaitinera.it/home/joomla/libraries/joomla/environment/request.php
on line
577
Strict Standards
: Non-static method JRoute::_() should not be called statically in
/web/htdocs/www.novaitinera.it/home/joomla/components/com_idoblog/helper.php
on line
41
Strict Standards
: Non-static method JFactory::getApplication() should not be called statically in
/web/htdocs/www.novaitinera.it/home/joomla/libraries/joomla/methods.php
on line
41
Strict Standards
: Non-static method JFactory::getConfig() should not be called statically, assuming $this from incompatible context in
/web/htdocs/www.novaitinera.it/home/joomla/includes/application.php
on line
372
Strict Standards
: Non-static method JLoader::import() should not be called statically in
/web/htdocs/www.novaitinera.it/home/joomla/libraries/loader.php
on line
186
Strict Standards
: Non-static method JRouter::getInstance() should not be called statically, assuming $this from incompatible context in
/web/htdocs/www.novaitinera.it/home/joomla/libraries/joomla/application/application.php
on line
671
Strict Standards
: Non-static method JError::isError() should not be called statically, assuming $this from incompatible context in
/web/htdocs/www.novaitinera.it/home/joomla/libraries/joomla/application/application.php
on line
672
Strict Standards
: Non-static method JSite::getMenu() should not be called statically, assuming $this from incompatible context in
/web/htdocs/www.novaitinera.it/home/joomla/includes/router.php
on line
419
Strict Standards
: Non-static method JApplication::getMenu() should not be called statically, assuming $this from incompatible context in
/web/htdocs/www.novaitinera.it/home/joomla/includes/application.php
on line
345
Strict Standards
: Non-static method JLoader::import() should not be called statically in
/web/htdocs/www.novaitinera.it/home/joomla/libraries/loader.php
on line
186
Strict Standards
: Non-static method JMenu::getInstance() should not be called statically, assuming $this from incompatible context in
/web/htdocs/www.novaitinera.it/home/joomla/libraries/joomla/application/application.php
on line
717
Strict Standards
: Non-static method JError::isError() should not be called statically, assuming $this from incompatible context in
/web/htdocs/www.novaitinera.it/home/joomla/libraries/joomla/application/application.php
on line
718
Strict Standards
: Non-static method JURI::base() should not be called statically, assuming $this from incompatible context in
/web/htdocs/www.novaitinera.it/home/joomla/includes/router.php
on line
109
Strict Standards
: Non-static method JFactory::getDate() should not be called statically, assuming $this from incompatible context in
/web/htdocs/www.novaitinera.it/home/joomla/components/com_idoblog/models/idoblog.php
on line
138
Strict Standards
: Non-static method JFactory::getConfig() should not be called statically, assuming $this from incompatible context in
/web/htdocs/www.novaitinera.it/home/joomla/libraries/joomla/application/application.php
on line
391
Strict Standards
: Non-static method JLoader::import() should not be called statically in
/web/htdocs/www.novaitinera.it/home/joomla/libraries/loader.php
on line
186
Strict Standards
: Non-static method JFactory::getLanguage() should not be called statically, assuming $this from incompatible context in
/web/htdocs/www.novaitinera.it/home/joomla/libraries/joomla/factory.php
on line
427
Strict Standards
: Non-static method JRoute::_() should not be called statically, assuming $this from incompatible context in
/web/htdocs/www.novaitinera.it/home/joomla/components/com_idoblog/models/idoblog.php
on line
268
Strict Standards
: Non-static method JFactory::getApplication() should not be called statically, assuming $this from incompatible context in
/web/htdocs/www.novaitinera.it/home/joomla/libraries/joomla/methods.php
on line
41
Strict Standards
: Non-static method JFactory::getConfig() should not be called statically, assuming $this from incompatible context in
/web/htdocs/www.novaitinera.it/home/joomla/includes/application.php
on line
372
Strict Standards
: Non-static method JLoader::import() should not be called statically in
/web/htdocs/www.novaitinera.it/home/joomla/libraries/loader.php
on line
186
Strict Standards
: Non-static method JRouter::getInstance() should not be called statically, assuming $this from incompatible context in
/web/htdocs/www.novaitinera.it/home/joomla/libraries/joomla/application/application.php
on line
671
Strict Standards
: Non-static method JError::isError() should not be called statically, assuming $this from incompatible context in
/web/htdocs/www.novaitinera.it/home/joomla/libraries/joomla/application/application.php
on line
672
Strict Standards
: Non-static method JSite::getMenu() should not be called statically, assuming $this from incompatible context in
/web/htdocs/www.novaitinera.it/home/joomla/includes/router.php
on line
419
Strict Standards
: Non-static method JApplication::getMenu() should not be called statically, assuming $this from incompatible context in
/web/htdocs/www.novaitinera.it/home/joomla/includes/application.php
on line
345
Strict Standards
: Non-static method JLoader::import() should not be called statically in
/web/htdocs/www.novaitinera.it/home/joomla/libraries/loader.php
on line
186
Strict Standards
: Non-static method JMenu::getInstance() should not be called statically, assuming $this from incompatible context in
/web/htdocs/www.novaitinera.it/home/joomla/libraries/joomla/application/application.php
on line
717
Strict Standards
: Non-static method JError::isError() should not be called statically, assuming $this from incompatible context in
/web/htdocs/www.novaitinera.it/home/joomla/libraries/joomla/application/application.php
on line
718
Strict Standards
: Non-static method JURI::base() should not be called statically, assuming $this from incompatible context in
/web/htdocs/www.novaitinera.it/home/joomla/includes/router.php
on line
109
Strict Standards
: Non-static method JRoute::_() should not be called statically, assuming $this from incompatible context in
/web/htdocs/www.novaitinera.it/home/joomla/components/com_idoblog/models/idoblog.php
on line
268
Strict Standards
: Non-static method JFactory::getApplication() should not be called statically, assuming $this from incompatible context in
/web/htdocs/www.novaitinera.it/home/joomla/libraries/joomla/methods.php
on line
41
Strict Standards
: Non-static method JFactory::getConfig() should not be called statically, assuming $this from incompatible context in
/web/htdocs/www.novaitinera.it/home/joomla/includes/application.php
on line
372
Strict Standards
: Non-static method JLoader::import() should not be called statically in
/web/htdocs/www.novaitinera.it/home/joomla/libraries/loader.php
on line
186
Strict Standards
: Non-static method JRouter::getInstance() should not be called statically, assuming $this from incompatible context in
/web/htdocs/www.novaitinera.it/home/joomla/libraries/joomla/application/application.php
on line
671
Strict Standards
: Non-static method JError::isError() should not be called statically, assuming $this from incompatible context in
/web/htdocs/www.novaitinera.it/home/joomla/libraries/joomla/application/application.php
on line
672
Strict Standards
: Non-static method JSite::getMenu() should not be called statically, assuming $this from incompatible context in
/web/htdocs/www.novaitinera.it/home/joomla/includes/router.php
on line
419
Strict Standards
: Non-static method JApplication::getMenu() should not be called statically, assuming $this from incompatible context in
/web/htdocs/www.novaitinera.it/home/joomla/includes/application.php
on line
345
Strict Standards
: Non-static method JLoader::import() should not be called statically in
/web/htdocs/www.novaitinera.it/home/joomla/libraries/loader.php
on line
186
Strict Standards
: Non-static method JMenu::getInstance() should not be called statically, assuming $this from incompatible context in
/web/htdocs/www.novaitinera.it/home/joomla/libraries/joomla/application/application.php
on line
717
Strict Standards
: Non-static method JError::isError() should not be called statically, assuming $this from incompatible context in
/web/htdocs/www.novaitinera.it/home/joomla/libraries/joomla/application/application.php
on line
718
Strict Standards
: Non-static method JURI::base() should not be called statically, assuming $this from incompatible context in
/web/htdocs/www.novaitinera.it/home/joomla/includes/router.php
on line
109
Strict Standards
: Non-static method JRoute::_() should not be called statically, assuming $this from incompatible context in
/web/htdocs/www.novaitinera.it/home/joomla/components/com_idoblog/models/idoblog.php
on line
268
Strict Standards
: Non-static method JFactory::getApplication() should not be called statically, assuming $this from incompatible context in
/web/htdocs/www.novaitinera.it/home/joomla/libraries/joomla/methods.php
on line
41
Strict Standards
: Non-static method JFactory::getConfig() should not be called statically, assuming $this from incompatible context in
/web/htdocs/www.novaitinera.it/home/joomla/includes/application.php
on line
372
Strict Standards
: Non-static method JLoader::import() should not be called statically in
/web/htdocs/www.novaitinera.it/home/joomla/libraries/loader.php
on line
186
Strict Standards
: Non-static method JRouter::getInstance() should not be called statically, assuming $this from incompatible context in
/web/htdocs/www.novaitinera.it/home/joomla/libraries/joomla/application/application.php
on line
671
Strict Standards
: Non-static method JError::isError() should not be called statically, assuming $this from incompatible context in
/web/htdocs/www.novaitinera.it/home/joomla/libraries/joomla/application/application.php
on line
672
Strict Standards
: Non-static method JSite::getMenu() should not be called statically, assuming $this from incompatible context in
/web/htdocs/www.novaitinera.it/home/joomla/includes/router.php
on line
419
Strict Standards
: Non-static method JApplication::getMenu() should not be called statically, assuming $this from incompatible context in
/web/htdocs/www.novaitinera.it/home/joomla/includes/application.php
on line
345
Strict Standards
: Non-static method JLoader::import() should not be called statically in
/web/htdocs/www.novaitinera.it/home/joomla/libraries/loader.php
on line
186
Strict Standards
: Non-static method JMenu::getInstance() should not be called statically, assuming $this from incompatible context in
/web/htdocs/www.novaitinera.it/home/joomla/libraries/joomla/application/application.php
on line
717
Strict Standards
: Non-static method JError::isError() should not be called statically, assuming $this from incompatible context in
/web/htdocs/www.novaitinera.it/home/joomla/libraries/joomla/application/application.php
on line
718
Strict Standards
: Non-static method JURI::base() should not be called statically, assuming $this from incompatible context in
/web/htdocs/www.novaitinera.it/home/joomla/includes/router.php
on line
109
Strict Standards
: Non-static method JLoader::import() should not be called statically in
/web/htdocs/www.novaitinera.it/home/joomla/libraries/loader.php
on line
186
Strict Standards
: Non-static method JFactory::getDBO() should not be called statically, assuming $this from incompatible context in
/web/htdocs/www.novaitinera.it/home/joomla/components/com_idoblog/models/idoblog.php
on line
276
Strict Standards
: Non-static method JRequest::getVar() should not be called statically in
/web/htdocs/www.novaitinera.it/home/joomla/components/com_idoblog/helper.php
on line
36
Strict Standards
: Non-static method JRequest::_cleanVar() should not be called statically in
/web/htdocs/www.novaitinera.it/home/joomla/libraries/joomla/environment/request.php
on line
134
Strict Standards
: Non-static method JFilterInput::getInstance() should not be called statically in
/web/htdocs/www.novaitinera.it/home/joomla/libraries/joomla/environment/request.php
on line
577
Strict Standards
: Non-static method JRoute::_() should not be called statically in
/web/htdocs/www.novaitinera.it/home/joomla/components/com_idoblog/helper.php
on line
54
Strict Standards
: Non-static method JFactory::getApplication() should not be called statically in
/web/htdocs/www.novaitinera.it/home/joomla/libraries/joomla/methods.php
on line
41
Strict Standards
: Non-static method JFactory::getConfig() should not be called statically, assuming $this from incompatible context in
/web/htdocs/www.novaitinera.it/home/joomla/includes/application.php
on line
372
Strict Standards
: Non-static method JLoader::import() should not be called statically in
/web/htdocs/www.novaitinera.it/home/joomla/libraries/loader.php
on line
186
Strict Standards
: Non-static method JRouter::getInstance() should not be called statically, assuming $this from incompatible context in
/web/htdocs/www.novaitinera.it/home/joomla/libraries/joomla/application/application.php
on line
671
Strict Standards
: Non-static method JError::isError() should not be called statically, assuming $this from incompatible context in
/web/htdocs/www.novaitinera.it/home/joomla/libraries/joomla/application/application.php
on line
672
Strict Standards
: Non-static method JSite::getMenu() should not be called statically, assuming $this from incompatible context in
/web/htdocs/www.novaitinera.it/home/joomla/includes/router.php
on line
419
Strict Standards
: Non-static method JApplication::getMenu() should not be called statically, assuming $this from incompatible context in
/web/htdocs/www.novaitinera.it/home/joomla/includes/application.php
on line
345
Strict Standards
: Non-static method JLoader::import() should not be called statically in
/web/htdocs/www.novaitinera.it/home/joomla/libraries/loader.php
on line
186
Strict Standards
: Non-static method JMenu::getInstance() should not be called statically, assuming $this from incompatible context in
/web/htdocs/www.novaitinera.it/home/joomla/libraries/joomla/application/application.php
on line
717
Strict Standards
: Non-static method JError::isError() should not be called statically, assuming $this from incompatible context in
/web/htdocs/www.novaitinera.it/home/joomla/libraries/joomla/application/application.php
on line
718
Strict Standards
: Non-static method JURI::base() should not be called statically, assuming $this from incompatible context in
/web/htdocs/www.novaitinera.it/home/joomla/includes/router.php
on line
109
Strict Standards
: Non-static method JRequest::getVar() should not be called statically in
/web/htdocs/www.novaitinera.it/home/joomla/components/com_idoblog/helper.php
on line
36
Strict Standards
: Non-static method JRequest::_cleanVar() should not be called statically in
/web/htdocs/www.novaitinera.it/home/joomla/libraries/joomla/environment/request.php
on line
134
Strict Standards
: Non-static method JFilterInput::getInstance() should not be called statically in
/web/htdocs/www.novaitinera.it/home/joomla/libraries/joomla/environment/request.php
on line
577
Strict Standards
: Non-static method JRequest::getVar() should not be called statically in
/web/htdocs/www.novaitinera.it/home/joomla/components/com_idoblog/helper.php
on line
36
Strict Standards
: Non-static method JRequest::_cleanVar() should not be called statically in
/web/htdocs/www.novaitinera.it/home/joomla/libraries/joomla/environment/request.php
on line
134
Strict Standards
: Non-static method JFilterInput::getInstance() should not be called statically in
/web/htdocs/www.novaitinera.it/home/joomla/libraries/joomla/environment/request.php
on line
577
Strict Standards
: Non-static method JRoute::_() should not be called statically in
/web/htdocs/www.novaitinera.it/home/joomla/components/com_idoblog/helper.php
on line
39
Strict Standards
: Non-static method JFactory::getApplication() should not be called statically in
/web/htdocs/www.novaitinera.it/home/joomla/libraries/joomla/methods.php
on line
41
Strict Standards
: Non-static method JFactory::getConfig() should not be called statically, assuming $this from incompatible context in
/web/htdocs/www.novaitinera.it/home/joomla/includes/application.php
on line
372
Strict Standards
: Non-static method JLoader::import() should not be called statically in
/web/htdocs/www.novaitinera.it/home/joomla/libraries/loader.php
on line
186
Strict Standards
: Non-static method JRouter::getInstance() should not be called statically, assuming $this from incompatible context in
/web/htdocs/www.novaitinera.it/home/joomla/libraries/joomla/application/application.php
on line
671
Strict Standards
: Non-static method JError::isError() should not be called statically, assuming $this from incompatible context in
/web/htdocs/www.novaitinera.it/home/joomla/libraries/joomla/application/application.php
on line
672
Strict Standards
: Non-static method JSite::getMenu() should not be called statically, assuming $this from incompatible context in
/web/htdocs/www.novaitinera.it/home/joomla/includes/router.php
on line
419
Strict Standards
: Non-static method JApplication::getMenu() should not be called statically, assuming $this from incompatible context in
/web/htdocs/www.novaitinera.it/home/joomla/includes/application.php
on line
345
Strict Standards
: Non-static method JLoader::import() should not be called statically in
/web/htdocs/www.novaitinera.it/home/joomla/libraries/loader.php
on line
186
Strict Standards
: Non-static method JMenu::getInstance() should not be called statically, assuming $this from incompatible context in
/web/htdocs/www.novaitinera.it/home/joomla/libraries/joomla/application/application.php
on line
717
Strict Standards
: Non-static method JError::isError() should not be called statically, assuming $this from incompatible context in
/web/htdocs/www.novaitinera.it/home/joomla/libraries/joomla/application/application.php
on line
718
Strict Standards
: Non-static method JURI::base() should not be called statically, assuming $this from incompatible context in
/web/htdocs/www.novaitinera.it/home/joomla/includes/router.php
on line
109
Strict Standards
: Non-static method JRequest::getVar() should not be called statically in
/web/htdocs/www.novaitinera.it/home/joomla/components/com_idoblog/helper.php
on line
36
Strict Standards
: Non-static method JRequest::_cleanVar() should not be called statically in
/web/htdocs/www.novaitinera.it/home/joomla/libraries/joomla/environment/request.php
on line
134
Strict Standards
: Non-static method JFilterInput::getInstance() should not be called statically in
/web/htdocs/www.novaitinera.it/home/joomla/libraries/joomla/environment/request.php
on line
577
Strict Standards
: Non-static method JRoute::_() should not be called statically in
/web/htdocs/www.novaitinera.it/home/joomla/components/com_idoblog/helper.php
on line
41
Strict Standards
: Non-static method JFactory::getApplication() should not be called statically in
/web/htdocs/www.novaitinera.it/home/joomla/libraries/joomla/methods.php
on line
41
Strict Standards
: Non-static method JFactory::getConfig() should not be called statically, assuming $this from incompatible context in
/web/htdocs/www.novaitinera.it/home/joomla/includes/application.php
on line
372
Strict Standards
: Non-static method JLoader::import() should not be called statically in
/web/htdocs/www.novaitinera.it/home/joomla/libraries/loader.php
on line
186
Strict Standards
: Non-static method JRouter::getInstance() should not be called statically, assuming $this from incompatible context in
/web/htdocs/www.novaitinera.it/home/joomla/libraries/joomla/application/application.php
on line
671
Strict Standards
: Non-static method JError::isError() should not be called statically, assuming $this from incompatible context in
/web/htdocs/www.novaitinera.it/home/joomla/libraries/joomla/application/application.php
on line
672
Strict Standards
: Non-static method JSite::getMenu() should not be called statically, assuming $this from incompatible context in
/web/htdocs/www.novaitinera.it/home/joomla/includes/router.php
on line
419
Strict Standards
: Non-static method JApplication::getMenu() should not be called statically, assuming $this from incompatible context in
/web/htdocs/www.novaitinera.it/home/joomla/includes/application.php
on line
345
Strict Standards
: Non-static method JLoader::import() should not be called statically in
/web/htdocs/www.novaitinera.it/home/joomla/libraries/loader.php
on line
186
Strict Standards
: Non-static method JMenu::getInstance() should not be called statically, assuming $this from incompatible context in
/web/htdocs/www.novaitinera.it/home/joomla/libraries/joomla/application/application.php
on line
717
Strict Standards
: Non-static method JError::isError() should not be called statically, assuming $this from incompatible context in
/web/htdocs/www.novaitinera.it/home/joomla/libraries/joomla/application/application.php
on line
718
Strict Standards
: Non-static method JURI::base() should not be called statically, assuming $this from incompatible context in
/web/htdocs/www.novaitinera.it/home/joomla/includes/router.php
on line
109
Strict Standards
: Non-static method JFactory::getDate() should not be called statically, assuming $this from incompatible context in
/web/htdocs/www.novaitinera.it/home/joomla/components/com_idoblog/models/idoblog.php
on line
138
Strict Standards
: Non-static method JFactory::getConfig() should not be called statically, assuming $this from incompatible context in
/web/htdocs/www.novaitinera.it/home/joomla/libraries/joomla/application/application.php
on line
391
Strict Standards
: Non-static method JLoader::import() should not be called statically in
/web/htdocs/www.novaitinera.it/home/joomla/libraries/loader.php
on line
186
Strict Standards
: Non-static method JFactory::getLanguage() should not be called statically, assuming $this from incompatible context in
/web/htdocs/www.novaitinera.it/home/joomla/libraries/joomla/factory.php
on line
427
Strict Standards
: Non-static method JRoute::_() should not be called statically, assuming $this from incompatible context in
/web/htdocs/www.novaitinera.it/home/joomla/components/com_idoblog/models/idoblog.php
on line
268
Strict Standards
: Non-static method JFactory::getApplication() should not be called statically, assuming $this from incompatible context in
/web/htdocs/www.novaitinera.it/home/joomla/libraries/joomla/methods.php
on line
41
Strict Standards
: Non-static method JFactory::getConfig() should not be called statically, assuming $this from incompatible context in
/web/htdocs/www.novaitinera.it/home/joomla/includes/application.php
on line
372
Strict Standards
: Non-static method JLoader::import() should not be called statically in
/web/htdocs/www.novaitinera.it/home/joomla/libraries/loader.php
on line
186
Strict Standards
: Non-static method JRouter::getInstance() should not be called statically, assuming $this from incompatible context in
/web/htdocs/www.novaitinera.it/home/joomla/libraries/joomla/application/application.php
on line
671
Strict Standards
: Non-static method JError::isError() should not be called statically, assuming $this from incompatible context in
/web/htdocs/www.novaitinera.it/home/joomla/libraries/joomla/application/application.php
on line
672
Strict Standards
: Non-static method JSite::getMenu() should not be called statically, assuming $this from incompatible context in
/web/htdocs/www.novaitinera.it/home/joomla/includes/router.php
on line
419
Strict Standards
: Non-static method JApplication::getMenu() should not be called statically, assuming $this from incompatible context in
/web/htdocs/www.novaitinera.it/home/joomla/includes/application.php
on line
345
Strict Standards
: Non-static method JLoader::import() should not be called statically in
/web/htdocs/www.novaitinera.it/home/joomla/libraries/loader.php
on line
186
Strict Standards
: Non-static method JMenu::getInstance() should not be called statically, assuming $this from incompatible context in
/web/htdocs/www.novaitinera.it/home/joomla/libraries/joomla/application/application.php
on line
717
Strict Standards
: Non-static method JError::isError() should not be called statically, assuming $this from incompatible context in
/web/htdocs/www.novaitinera.it/home/joomla/libraries/joomla/application/application.php
on line
718
Strict Standards
: Non-static method JURI::base() should not be called statically, assuming $this from incompatible context in
/web/htdocs/www.novaitinera.it/home/joomla/includes/router.php
on line
109
Strict Standards
: Non-static method JRoute::_() should not be called statically, assuming $this from incompatible context in
/web/htdocs/www.novaitinera.it/home/joomla/components/com_idoblog/models/idoblog.php
on line
268
Strict Standards
: Non-static method JFactory::getApplication() should not be called statically, assuming $this from incompatible context in
/web/htdocs/www.novaitinera.it/home/joomla/libraries/joomla/methods.php
on line
41
Strict Standards
: Non-static method JFactory::getConfig() should not be called statically, assuming $this from incompatible context in
/web/htdocs/www.novaitinera.it/home/joomla/includes/application.php
on line
372
Strict Standards
: Non-static method JLoader::import() should not be called statically in
/web/htdocs/www.novaitinera.it/home/joomla/libraries/loader.php
on line
186
Strict Standards
: Non-static method JRouter::getInstance() should not be called statically, assuming $this from incompatible context in
/web/htdocs/www.novaitinera.it/home/joomla/libraries/joomla/application/application.php
on line
671
Strict Standards
: Non-static method JError::isError() should not be called statically, assuming $this from incompatible context in
/web/htdocs/www.novaitinera.it/home/joomla/libraries/joomla/application/application.php
on line
672
Strict Standards
: Non-static method JSite::getMenu() should not be called statically, assuming $this from incompatible context in
/web/htdocs/www.novaitinera.it/home/joomla/includes/router.php
on line
419
Strict Standards
: Non-static method JApplication::getMenu() should not be called statically, assuming $this from incompatible context in
/web/htdocs/www.novaitinera.it/home/joomla/includes/application.php
on line
345
Strict Standards
: Non-static method JLoader::import() should not be called statically in
/web/htdocs/www.novaitinera.it/home/joomla/libraries/loader.php
on line
186
Strict Standards
: Non-static method JMenu::getInstance() should not be called statically, assuming $this from incompatible context in
/web/htdocs/www.novaitinera.it/home/joomla/libraries/joomla/application/application.php
on line
717
Strict Standards
: Non-static method JError::isError() should not be called statically, assuming $this from incompatible context in
/web/htdocs/www.novaitinera.it/home/joomla/libraries/joomla/application/application.php
on line
718
Strict Standards
: Non-static method JURI::base() should not be called statically, assuming $this from incompatible context in
/web/htdocs/www.novaitinera.it/home/joomla/includes/router.php
on line
109
Strict Standards
: Non-static method JRoute::_() should not be called statically, assuming $this from incompatible context in
/web/htdocs/www.novaitinera.it/home/joomla/components/com_idoblog/models/idoblog.php
on line
268
Strict Standards
: Non-static method JFactory::getApplication() should not be called statically, assuming $this from incompatible context in
/web/htdocs/www.novaitinera.it/home/joomla/libraries/joomla/methods.php
on line
41
Strict Standards
: Non-static method JFactory::getConfig() should not be called statically, assuming $this from incompatible context in
/web/htdocs/www.novaitinera.it/home/joomla/includes/application.php
on line
372
Strict Standards
: Non-static method JLoader::import() should not be called statically in
/web/htdocs/www.novaitinera.it/home/joomla/libraries/loader.php
on line
186
Strict Standards
: Non-static method JRouter::getInstance() should not be called statically, assuming $this from incompatible context in
/web/htdocs/www.novaitinera.it/home/joomla/libraries/joomla/application/application.php
on line
671
Strict Standards
: Non-static method JError::isError() should not be called statically, assuming $this from incompatible context in
/web/htdocs/www.novaitinera.it/home/joomla/libraries/joomla/application/application.php
on line
672
Strict Standards
: Non-static method JSite::getMenu() should not be called statically, assuming $this from incompatible context in
/web/htdocs/www.novaitinera.it/home/joomla/includes/router.php
on line
419
Strict Standards
: Non-static method JApplication::getMenu() should not be called statically, assuming $this from incompatible context in
/web/htdocs/www.novaitinera.it/home/joomla/includes/application.php
on line
345
Strict Standards
: Non-static method JLoader::import() should not be called statically in
/web/htdocs/www.novaitinera.it/home/joomla/libraries/loader.php
on line
186
Strict Standards
: Non-static method JMenu::getInstance() should not be called statically, assuming $this from incompatible context in
/web/htdocs/www.novaitinera.it/home/joomla/libraries/joomla/application/application.php
on line
717
Strict Standards
: Non-static method JError::isError() should not be called statically, assuming $this from incompatible context in
/web/htdocs/www.novaitinera.it/home/joomla/libraries/joomla/application/application.php
on line
718
Strict Standards
: Non-static method JURI::base() should not be called statically, assuming $this from incompatible context in
/web/htdocs/www.novaitinera.it/home/joomla/includes/router.php
on line
109
Strict Standards
: Non-static method JLoader::import() should not be called statically in
/web/htdocs/www.novaitinera.it/home/joomla/libraries/loader.php
on line
186
Strict Standards
: Non-static method JFactory::getDBO() should not be called statically, assuming $this from incompatible context in
/web/htdocs/www.novaitinera.it/home/joomla/components/com_idoblog/models/idoblog.php
on line
276
Strict Standards
: Non-static method JRequest::getVar() should not be called statically in
/web/htdocs/www.novaitinera.it/home/joomla/components/com_idoblog/helper.php
on line
36
Strict Standards
: Non-static method JRequest::_cleanVar() should not be called statically in
/web/htdocs/www.novaitinera.it/home/joomla/libraries/joomla/environment/request.php
on line
134
Strict Standards
: Non-static method JFilterInput::getInstance() should not be called statically in
/web/htdocs/www.novaitinera.it/home/joomla/libraries/joomla/environment/request.php
on line
577
Strict Standards
: Non-static method JRoute::_() should not be called statically in
/web/htdocs/www.novaitinera.it/home/joomla/components/com_idoblog/helper.php
on line
54
Strict Standards
: Non-static method JFactory::getApplication() should not be called statically in
/web/htdocs/www.novaitinera.it/home/joomla/libraries/joomla/methods.php
on line
41
Strict Standards
: Non-static method JFactory::getConfig() should not be called statically, assuming $this from incompatible context in
/web/htdocs/www.novaitinera.it/home/joomla/includes/application.php
on line
372
Strict Standards
: Non-static method JLoader::import() should not be called statically in
/web/htdocs/www.novaitinera.it/home/joomla/libraries/loader.php
on line
186
Strict Standards
: Non-static method JRouter::getInstance() should not be called statically, assuming $this from incompatible context in
/web/htdocs/www.novaitinera.it/home/joomla/libraries/joomla/application/application.php
on line
671
Strict Standards
: Non-static method JError::isError() should not be called statically, assuming $this from incompatible context in
/web/htdocs/www.novaitinera.it/home/joomla/libraries/joomla/application/application.php
on line
672
Strict Standards
: Non-static method JSite::getMenu() should not be called statically, assuming $this from incompatible context in
/web/htdocs/www.novaitinera.it/home/joomla/includes/router.php
on line
419
Strict Standards
: Non-static method JApplication::getMenu() should not be called statically, assuming $this from incompatible context in
/web/htdocs/www.novaitinera.it/home/joomla/includes/application.php
on line
345
Strict Standards
: Non-static method JLoader::import() should not be called statically in
/web/htdocs/www.novaitinera.it/home/joomla/libraries/loader.php
on line
186
Strict Standards
: Non-static method JMenu::getInstance() should not be called statically, assuming $this from incompatible context in
/web/htdocs/www.novaitinera.it/home/joomla/libraries/joomla/application/application.php
on line
717
Strict Standards
: Non-static method JError::isError() should not be called statically, assuming $this from incompatible context in
/web/htdocs/www.novaitinera.it/home/joomla/libraries/joomla/application/application.php
on line
718
Strict Standards
: Non-static method JURI::base() should not be called statically, assuming $this from incompatible context in
/web/htdocs/www.novaitinera.it/home/joomla/includes/router.php
on line
109
Strict Standards
: Non-static method JRequest::getVar() should not be called statically in
/web/htdocs/www.novaitinera.it/home/joomla/components/com_idoblog/helper.php
on line
36
Strict Standards
: Non-static method JRequest::_cleanVar() should not be called statically in
/web/htdocs/www.novaitinera.it/home/joomla/libraries/joomla/environment/request.php
on line
134
Strict Standards
: Non-static method JFilterInput::getInstance() should not be called statically in
/web/htdocs/www.novaitinera.it/home/joomla/libraries/joomla/environment/request.php
on line
577
Strict Standards
: Non-static method JRequest::getVar() should not be called statically in
/web/htdocs/www.novaitinera.it/home/joomla/components/com_idoblog/helper.php
on line
36
Strict Standards
: Non-static method JRequest::_cleanVar() should not be called statically in
/web/htdocs/www.novaitinera.it/home/joomla/libraries/joomla/environment/request.php
on line
134
Strict Standards
: Non-static method JFilterInput::getInstance() should not be called statically in
/web/htdocs/www.novaitinera.it/home/joomla/libraries/joomla/environment/request.php
on line
577
Strict Standards
: Non-static method JRoute::_() should not be called statically in
/web/htdocs/www.novaitinera.it/home/joomla/components/com_idoblog/helper.php
on line
39
Strict Standards
: Non-static method JFactory::getApplication() should not be called statically in
/web/htdocs/www.novaitinera.it/home/joomla/libraries/joomla/methods.php
on line
41
Strict Standards
: Non-static method JFactory::getConfig() should not be called statically, assuming $this from incompatible context in
/web/htdocs/www.novaitinera.it/home/joomla/includes/application.php
on line
372
Strict Standards
: Non-static method JLoader::import() should not be called statically in
/web/htdocs/www.novaitinera.it/home/joomla/libraries/loader.php
on line
186
Strict Standards
: Non-static method JRouter::getInstance() should not be called statically, assuming $this from incompatible context in
/web/htdocs/www.novaitinera.it/home/joomla/libraries/joomla/application/application.php
on line
671
Strict Standards
: Non-static method JError::isError() should not be called statically, assuming $this from incompatible context in
/web/htdocs/www.novaitinera.it/home/joomla/libraries/joomla/application/application.php
on line
672
Strict Standards
: Non-static method JSite::getMenu() should not be called statically, assuming $this from incompatible context in
/web/htdocs/www.novaitinera.it/home/joomla/includes/router.php
on line
419
Strict Standards
: Non-static method JApplication::getMenu() should not be called statically, assuming $this from incompatible context in
/web/htdocs/www.novaitinera.it/home/joomla/includes/application.php
on line
345
Strict Standards
: Non-static method JLoader::import() should not be called statically in
/web/htdocs/www.novaitinera.it/home/joomla/libraries/loader.php
on line
186
Strict Standards
: Non-static method JMenu::getInstance() should not be called statically, assuming $this from incompatible context in
/web/htdocs/www.novaitinera.it/home/joomla/libraries/joomla/application/application.php
on line
717
Strict Standards
: Non-static method JError::isError() should not be called statically, assuming $this from incompatible context in
/web/htdocs/www.novaitinera.it/home/joomla/libraries/joomla/application/application.php
on line
718
Strict Standards
: Non-static method JURI::base() should not be called statically, assuming $this from incompatible context in
/web/htdocs/www.novaitinera.it/home/joomla/includes/router.php
on line
109
Strict Standards
: Non-static method JRequest::getVar() should not be called statically in
/web/htdocs/www.novaitinera.it/home/joomla/components/com_idoblog/helper.php
on line
36
Strict Standards
: Non-static method JRequest::_cleanVar() should not be called statically in
/web/htdocs/www.novaitinera.it/home/joomla/libraries/joomla/environment/request.php
on line
134
Strict Standards
: Non-static method JFilterInput::getInstance() should not be called statically in
/web/htdocs/www.novaitinera.it/home/joomla/libraries/joomla/environment/request.php
on line
577
Strict Standards
: Non-static method JRoute::_() should not be called statically in
/web/htdocs/www.novaitinera.it/home/joomla/components/com_idoblog/helper.php
on line
41
Strict Standards
: Non-static method JFactory::getApplication() should not be called statically in
/web/htdocs/www.novaitinera.it/home/joomla/libraries/joomla/methods.php
on line
41
Strict Standards
: Non-static method JFactory::getConfig() should not be called statically, assuming $this from incompatible context in
/web/htdocs/www.novaitinera.it/home/joomla/includes/application.php
on line
372
Strict Standards
: Non-static method JLoader::import() should not be called statically in
/web/htdocs/www.novaitinera.it/home/joomla/libraries/loader.php
on line
186
Strict Standards
: Non-static method JRouter::getInstance() should not be called statically, assuming $this from incompatible context in
/web/htdocs/www.novaitinera.it/home/joomla/libraries/joomla/application/application.php
on line
671
Strict Standards
: Non-static method JError::isError() should not be called statically, assuming $this from incompatible context in
/web/htdocs/www.novaitinera.it/home/joomla/libraries/joomla/application/application.php
on line
672
Strict Standards
: Non-static method JSite::getMenu() should not be called statically, assuming $this from incompatible context in
/web/htdocs/www.novaitinera.it/home/joomla/includes/router.php
on line
419
Strict Standards
: Non-static method JApplication::getMenu() should not be called statically, assuming $this from incompatible context in
/web/htdocs/www.novaitinera.it/home/joomla/includes/application.php
on line
345
Strict Standards
: Non-static method JLoader::import() should not be called statically in
/web/htdocs/www.novaitinera.it/home/joomla/libraries/loader.php
on line
186
Strict Standards
: Non-static method JMenu::getInstance() should not be called statically, assuming $this from incompatible context in
/web/htdocs/www.novaitinera.it/home/joomla/libraries/joomla/application/application.php
on line
717
Strict Standards
: Non-static method JError::isError() should not be called statically, assuming $this from incompatible context in
/web/htdocs/www.novaitinera.it/home/joomla/libraries/joomla/application/application.php
on line
718
Strict Standards
: Non-static method JURI::base() should not be called statically, assuming $this from incompatible context in
/web/htdocs/www.novaitinera.it/home/joomla/includes/router.php
on line
109
Strict Standards
: Non-static method JFactory::getDate() should not be called statically, assuming $this from incompatible context in
/web/htdocs/www.novaitinera.it/home/joomla/components/com_idoblog/models/idoblog.php
on line
138
Strict Standards
: Non-static method JFactory::getConfig() should not be called statically, assuming $this from incompatible context in
/web/htdocs/www.novaitinera.it/home/joomla/libraries/joomla/application/application.php
on line
391
Strict Standards
: Non-static method JLoader::import() should not be called statically in
/web/htdocs/www.novaitinera.it/home/joomla/libraries/loader.php
on line
186
Strict Standards
: Non-static method JFactory::getLanguage() should not be called statically, assuming $this from incompatible context in
/web/htdocs/www.novaitinera.it/home/joomla/libraries/joomla/factory.php
on line
427
Strict Standards
: Non-static method JRoute::_() should not be called statically, assuming $this from incompatible context in
/web/htdocs/www.novaitinera.it/home/joomla/components/com_idoblog/models/idoblog.php
on line
268
Strict Standards
: Non-static method JFactory::getApplication() should not be called statically, assuming $this from incompatible context in
/web/htdocs/www.novaitinera.it/home/joomla/libraries/joomla/methods.php
on line
41
Strict Standards
: Non-static method JFactory::getConfig() should not be called statically, assuming $this from incompatible context in
/web/htdocs/www.novaitinera.it/home/joomla/includes/application.php
on line
372
Strict Standards
: Non-static method JLoader::import() should not be called statically in
/web/htdocs/www.novaitinera.it/home/joomla/libraries/loader.php
on line
186
Strict Standards
: Non-static method JRouter::getInstance() should not be called statically, assuming $this from incompatible context in
/web/htdocs/www.novaitinera.it/home/joomla/libraries/joomla/application/application.php
on line
671
Strict Standards
: Non-static method JError::isError() should not be called statically, assuming $this from incompatible context in
/web/htdocs/www.novaitinera.it/home/joomla/libraries/joomla/application/application.php
on line
672
Strict Standards
: Non-static method JSite::getMenu() should not be called statically, assuming $this from incompatible context in
/web/htdocs/www.novaitinera.it/home/joomla/includes/router.php
on line
419
Strict Standards
: Non-static method JApplication::getMenu() should not be called statically, assuming $this from incompatible context in
/web/htdocs/www.novaitinera.it/home/joomla/includes/application.php
on line
345
Strict Standards
: Non-static method JLoader::import() should not be called statically in
/web/htdocs/www.novaitinera.it/home/joomla/libraries/loader.php
on line
186
Strict Standards
: Non-static method JMenu::getInstance() should not be called statically, assuming $this from incompatible context in
/web/htdocs/www.novaitinera.it/home/joomla/libraries/joomla/application/application.php
on line
717
Strict Standards
: Non-static method JError::isError() should not be called statically, assuming $this from incompatible context in
/web/htdocs/www.novaitinera.it/home/joomla/libraries/joomla/application/application.php
on line
718
Strict Standards
: Non-static method JURI::base() should not be called statically, assuming $this from incompatible context in
/web/htdocs/www.novaitinera.it/home/joomla/includes/router.php
on line
109
Strict Standards
: Non-static method JRoute::_() should not be called statically, assuming $this from incompatible context in
/web/htdocs/www.novaitinera.it/home/joomla/components/com_idoblog/models/idoblog.php
on line
268
Strict Standards
: Non-static method JFactory::getApplication() should not be called statically, assuming $this from incompatible context in
/web/htdocs/www.novaitinera.it/home/joomla/libraries/joomla/methods.php
on line
41
Strict Standards
: Non-static method JFactory::getConfig() should not be called statically, assuming $this from incompatible context in
/web/htdocs/www.novaitinera.it/home/joomla/includes/application.php
on line
372
Strict Standards
: Non-static method JLoader::import() should not be called statically in
/web/htdocs/www.novaitinera.it/home/joomla/libraries/loader.php
on line
186
Strict Standards
: Non-static method JRouter::getInstance() should not be called statically, assuming $this from incompatible context in
/web/htdocs/www.novaitinera.it/home/joomla/libraries/joomla/application/application.php
on line
671
Strict Standards
: Non-static method JError::isError() should not be called statically, assuming $this from incompatible context in
/web/htdocs/www.novaitinera.it/home/joomla/libraries/joomla/application/application.php
on line
672
Strict Standards
: Non-static method JSite::getMenu() should not be called statically, assuming $this from incompatible context in
/web/htdocs/www.novaitinera.it/home/joomla/includes/router.php
on line
419
Strict Standards
: Non-static method JApplication::getMenu() should not be called statically, assuming $this from incompatible context in
/web/htdocs/www.novaitinera.it/home/joomla/includes/application.php
on line
345
Strict Standards
: Non-static method JLoader::import() should not be called statically in
/web/htdocs/www.novaitinera.it/home/joomla/libraries/loader.php
on line
186
Strict Standards
: Non-static method JMenu::getInstance() should not be called statically, assuming $this from incompatible context in
/web/htdocs/www.novaitinera.it/home/joomla/libraries/joomla/application/application.php
on line
717
Strict Standards
: Non-static method JError::isError() should not be called statically, assuming $this from incompatible context in
/web/htdocs/www.novaitinera.it/home/joomla/libraries/joomla/application/application.php
on line
718
Strict Standards
: Non-static method JURI::base() should not be called statically, assuming $this from incompatible context in
/web/htdocs/www.novaitinera.it/home/joomla/includes/router.php
on line
109
Strict Standards
: Non-static method JRoute::_() should not be called statically, assuming $this from incompatible context in
/web/htdocs/www.novaitinera.it/home/joomla/components/com_idoblog/models/idoblog.php
on line
268
Strict Standards
: Non-static method JFactory::getApplication() should not be called statically, assuming $this from incompatible context in
/web/htdocs/www.novaitinera.it/home/joomla/libraries/joomla/methods.php
on line
41
Strict Standards
: Non-static method JFactory::getConfig() should not be called statically, assuming $this from incompatible context in
/web/htdocs/www.novaitinera.it/home/joomla/includes/application.php
on line
372
Strict Standards
: Non-static method JLoader::import() should not be called statically in
/web/htdocs/www.novaitinera.it/home/joomla/libraries/loader.php
on line
186
Strict Standards
: Non-static method JRouter::getInstance() should not be called statically, assuming $this from incompatible context in
/web/htdocs/www.novaitinera.it/home/joomla/libraries/joomla/application/application.php
on line
671
Strict Standards
: Non-static method JError::isError() should not be called statically, assuming $this from incompatible context in
/web/htdocs/www.novaitinera.it/home/joomla/libraries/joomla/application/application.php
on line
672
Strict Standards
: Non-static method JSite::getMenu() should not be called statically, assuming $this from incompatible context in
/web/htdocs/www.novaitinera.it/home/joomla/includes/router.php
on line
419
Strict Standards
: Non-static method JApplication::getMenu() should not be called statically, assuming $this from incompatible context in
/web/htdocs/www.novaitinera.it/home/joomla/includes/application.php
on line
345
Strict Standards
: Non-static method JLoader::import() should not be called statically in
/web/htdocs/www.novaitinera.it/home/joomla/libraries/loader.php
on line
186
Strict Standards
: Non-static method JMenu::getInstance() should not be called statically, assuming $this from incompatible context in
/web/htdocs/www.novaitinera.it/home/joomla/libraries/joomla/application/application.php
on line
717
Strict Standards
: Non-static method JError::isError() should not be called statically, assuming $this from incompatible context in
/web/htdocs/www.novaitinera.it/home/joomla/libraries/joomla/application/application.php
on line
718
Strict Standards
: Non-static method JURI::base() should not be called statically, assuming $this from incompatible context in
/web/htdocs/www.novaitinera.it/home/joomla/includes/router.php
on line
109
Strict Standards
: Non-static method JLoader::import() should not be called statically in
/web/htdocs/www.novaitinera.it/home/joomla/libraries/loader.php
on line
186
Strict Standards
: Non-static method JFactory::getDBO() should not be called statically, assuming $this from incompatible context in
/web/htdocs/www.novaitinera.it/home/joomla/components/com_idoblog/models/idoblog.php
on line
276
Strict Standards
: Non-static method JRequest::getVar() should not be called statically in
/web/htdocs/www.novaitinera.it/home/joomla/components/com_idoblog/helper.php
on line
36
Strict Standards
: Non-static method JRequest::_cleanVar() should not be called statically in
/web/htdocs/www.novaitinera.it/home/joomla/libraries/joomla/environment/request.php
on line
134
Strict Standards
: Non-static method JFilterInput::getInstance() should not be called statically in
/web/htdocs/www.novaitinera.it/home/joomla/libraries/joomla/environment/request.php
on line
577
Strict Standards
: Non-static method JRoute::_() should not be called statically in
/web/htdocs/www.novaitinera.it/home/joomla/components/com_idoblog/helper.php
on line
54
Strict Standards
: Non-static method JFactory::getApplication() should not be called statically in
/web/htdocs/www.novaitinera.it/home/joomla/libraries/joomla/methods.php
on line
41
Strict Standards
: Non-static method JFactory::getConfig() should not be called statically, assuming $this from incompatible context in
/web/htdocs/www.novaitinera.it/home/joomla/includes/application.php
on line
372
Strict Standards
: Non-static method JLoader::import() should not be called statically in
/web/htdocs/www.novaitinera.it/home/joomla/libraries/loader.php
on line
186
Strict Standards
: Non-static method JRouter::getInstance() should not be called statically, assuming $this from incompatible context in
/web/htdocs/www.novaitinera.it/home/joomla/libraries/joomla/application/application.php
on line
671
Strict Standards
: Non-static method JError::isError() should not be called statically, assuming $this from incompatible context in
/web/htdocs/www.novaitinera.it/home/joomla/libraries/joomla/application/application.php
on line
672
Strict Standards
: Non-static method JSite::getMenu() should not be called statically, assuming $this from incompatible context in
/web/htdocs/www.novaitinera.it/home/joomla/includes/router.php
on line
419
Strict Standards
: Non-static method JApplication::getMenu() should not be called statically, assuming $this from incompatible context in
/web/htdocs/www.novaitinera.it/home/joomla/includes/application.php
on line
345
Strict Standards
: Non-static method JLoader::import() should not be called statically in
/web/htdocs/www.novaitinera.it/home/joomla/libraries/loader.php
on line
186
Strict Standards
: Non-static method JMenu::getInstance() should not be called statically, assuming $this from incompatible context in
/web/htdocs/www.novaitinera.it/home/joomla/libraries/joomla/application/application.php
on line
717
Strict Standards
: Non-static method JError::isError() should not be called statically, assuming $this from incompatible context in
/web/htdocs/www.novaitinera.it/home/joomla/libraries/joomla/application/application.php
on line
718
Strict Standards
: Non-static method JURI::base() should not be called statically, assuming $this from incompatible context in
/web/htdocs/www.novaitinera.it/home/joomla/includes/router.php
on line
109
Strict Standards
: Non-static method JRequest::getVar() should not be called statically in
/web/htdocs/www.novaitinera.it/home/joomla/components/com_idoblog/helper.php
on line
36
Strict Standards
: Non-static method JRequest::_cleanVar() should not be called statically in
/web/htdocs/www.novaitinera.it/home/joomla/libraries/joomla/environment/request.php
on line
134
Strict Standards
: Non-static method JFilterInput::getInstance() should not be called statically in
/web/htdocs/www.novaitinera.it/home/joomla/libraries/joomla/environment/request.php
on line
577
Strict Standards
: Non-static method JRequest::getVar() should not be called statically in
/web/htdocs/www.novaitinera.it/home/joomla/components/com_idoblog/helper.php
on line
36
Strict Standards
: Non-static method JRequest::_cleanVar() should not be called statically in
/web/htdocs/www.novaitinera.it/home/joomla/libraries/joomla/environment/request.php
on line
134
Strict Standards
: Non-static method JFilterInput::getInstance() should not be called statically in
/web/htdocs/www.novaitinera.it/home/joomla/libraries/joomla/environment/request.php
on line
577
Strict Standards
: Non-static method JRoute::_() should not be called statically in
/web/htdocs/www.novaitinera.it/home/joomla/components/com_idoblog/helper.php
on line
39
Strict Standards
: Non-static method JFactory::getApplication() should not be called statically in
/web/htdocs/www.novaitinera.it/home/joomla/libraries/joomla/methods.php
on line
41
Strict Standards
: Non-static method JFactory::getConfig() should not be called statically, assuming $this from incompatible context in
/web/htdocs/www.novaitinera.it/home/joomla/includes/application.php
on line
372
Strict Standards
: Non-static method JLoader::import() should not be called statically in
/web/htdocs/www.novaitinera.it/home/joomla/libraries/loader.php
on line
186
Strict Standards
: Non-static method JRouter::getInstance() should not be called statically, assuming $this from incompatible context in
/web/htdocs/www.novaitinera.it/home/joomla/libraries/joomla/application/application.php
on line
671
Strict Standards
: Non-static method JError::isError() should not be called statically, assuming $this from incompatible context in
/web/htdocs/www.novaitinera.it/home/joomla/libraries/joomla/application/application.php
on line
672
Strict Standards
: Non-static method JSite::getMenu() should not be called statically, assuming $this from incompatible context in
/web/htdocs/www.novaitinera.it/home/joomla/includes/router.php
on line
419
Strict Standards
: Non-static method JApplication::getMenu() should not be called statically, assuming $this from incompatible context in
/web/htdocs/www.novaitinera.it/home/joomla/includes/application.php
on line
345
Strict Standards
: Non-static method JLoader::import() should not be called statically in
/web/htdocs/www.novaitinera.it/home/joomla/libraries/loader.php
on line
186
Strict Standards
: Non-static method JMenu::getInstance() should not be called statically, assuming $this from incompatible context in
/web/htdocs/www.novaitinera.it/home/joomla/libraries/joomla/application/application.php
on line
717
Strict Standards
: Non-static method JError::isError() should not be called statically, assuming $this from incompatible context in
/web/htdocs/www.novaitinera.it/home/joomla/libraries/joomla/application/application.php
on line
718
Strict Standards
: Non-static method JURI::base() should not be called statically, assuming $this from incompatible context in
/web/htdocs/www.novaitinera.it/home/joomla/includes/router.php
on line
109
Strict Standards
: Non-static method JRequest::getVar() should not be called statically in
/web/htdocs/www.novaitinera.it/home/joomla/components/com_idoblog/helper.php
on line
36
Strict Standards
: Non-static method JRequest::_cleanVar() should not be called statically in
/web/htdocs/www.novaitinera.it/home/joomla/libraries/joomla/environment/request.php
on line
134
Strict Standards
: Non-static method JFilterInput::getInstance() should not be called statically in
/web/htdocs/www.novaitinera.it/home/joomla/libraries/joomla/environment/request.php
on line
577
Strict Standards
: Non-static method JRoute::_() should not be called statically in
/web/htdocs/www.novaitinera.it/home/joomla/components/com_idoblog/helper.php
on line
41
Strict Standards
: Non-static method JFactory::getApplication() should not be called statically in
/web/htdocs/www.novaitinera.it/home/joomla/libraries/joomla/methods.php
on line
41
Strict Standards
: Non-static method JFactory::getConfig() should not be called statically, assuming $this from incompatible context in
/web/htdocs/www.novaitinera.it/home/joomla/includes/application.php
on line
372
Strict Standards
: Non-static method JLoader::import() should not be called statically in
/web/htdocs/www.novaitinera.it/home/joomla/libraries/loader.php
on line
186
Strict Standards
: Non-static method JRouter::getInstance() should not be called statically, assuming $this from incompatible context in
/web/htdocs/www.novaitinera.it/home/joomla/libraries/joomla/application/application.php
on line
671
Strict Standards
: Non-static method JError::isError() should not be called statically, assuming $this from incompatible context in
/web/htdocs/www.novaitinera.it/home/joomla/libraries/joomla/application/application.php
on line
672
Strict Standards
: Non-static method JSite::getMenu() should not be called statically, assuming $this from incompatible context in
/web/htdocs/www.novaitinera.it/home/joomla/includes/router.php
on line
419
Strict Standards
: Non-static method JApplication::getMenu() should not be called statically, assuming $this from incompatible context in
/web/htdocs/www.novaitinera.it/home/joomla/includes/application.php
on line
345
Strict Standards
: Non-static method JLoader::import() should not be called statically in
/web/htdocs/www.novaitinera.it/home/joomla/libraries/loader.php
on line
186
Strict Standards
: Non-static method JMenu::getInstance() should not be called statically, assuming $this from incompatible context in
/web/htdocs/www.novaitinera.it/home/joomla/libraries/joomla/application/application.php
on line
717
Strict Standards
: Non-static method JError::isError() should not be called statically, assuming $this from incompatible context in
/web/htdocs/www.novaitinera.it/home/joomla/libraries/joomla/application/application.php
on line
718
Strict Standards
: Non-static method JURI::base() should not be called statically, assuming $this from incompatible context in
/web/htdocs/www.novaitinera.it/home/joomla/includes/router.php
on line
109
Strict Standards
: Non-static method JFactory::getDate() should not be called statically, assuming $this from incompatible context in
/web/htdocs/www.novaitinera.it/home/joomla/components/com_idoblog/models/idoblog.php
on line
138
Strict Standards
: Non-static method JFactory::getConfig() should not be called statically, assuming $this from incompatible context in
/web/htdocs/www.novaitinera.it/home/joomla/libraries/joomla/application/application.php
on line
391
Strict Standards
: Non-static method JLoader::import() should not be called statically in
/web/htdocs/www.novaitinera.it/home/joomla/libraries/loader.php
on line
186
Strict Standards
: Non-static method JFactory::getLanguage() should not be called statically, assuming $this from incompatible context in
/web/htdocs/www.novaitinera.it/home/joomla/libraries/joomla/factory.php
on line
427
Strict Standards
: Non-static method JRoute::_() should not be called statically, assuming $this from incompatible context in
/web/htdocs/www.novaitinera.it/home/joomla/components/com_idoblog/models/idoblog.php
on line
268
Strict Standards
: Non-static method JFactory::getApplication() should not be called statically, assuming $this from incompatible context in
/web/htdocs/www.novaitinera.it/home/joomla/libraries/joomla/methods.php
on line
41
Strict Standards
: Non-static method JFactory::getConfig() should not be called statically, assuming $this from incompatible context in
/web/htdocs/www.novaitinera.it/home/joomla/includes/application.php
on line
372
Strict Standards
: Non-static method JLoader::import() should not be called statically in
/web/htdocs/www.novaitinera.it/home/joomla/libraries/loader.php
on line
186
Strict Standards
: Non-static method JRouter::getInstance() should not be called statically, assuming $this from incompatible context in
/web/htdocs/www.novaitinera.it/home/joomla/libraries/joomla/application/application.php
on line
671
Strict Standards
: Non-static method JError::isError() should not be called statically, assuming $this from incompatible context in
/web/htdocs/www.novaitinera.it/home/joomla/libraries/joomla/application/application.php
on line
672
Strict Standards
: Non-static method JSite::getMenu() should not be called statically, assuming $this from incompatible context in
/web/htdocs/www.novaitinera.it/home/joomla/includes/router.php
on line
419
Strict Standards
: Non-static method JApplication::getMenu() should not be called statically, assuming $this from incompatible context in
/web/htdocs/www.novaitinera.it/home/joomla/includes/application.php
on line
345
Strict Standards
: Non-static method JLoader::import() should not be called statically in
/web/htdocs/www.novaitinera.it/home/joomla/libraries/loader.php
on line
186
Strict Standards
: Non-static method JMenu::getInstance() should not be called statically, assuming $this from incompatible context in
/web/htdocs/www.novaitinera.it/home/joomla/libraries/joomla/application/application.php
on line
717
Strict Standards
: Non-static method JError::isError() should not be called statically, assuming $this from incompatible context in
/web/htdocs/www.novaitinera.it/home/joomla/libraries/joomla/application/application.php
on line
718
Strict Standards
: Non-static method JURI::base() should not be called statically, assuming $this from incompatible context in
/web/htdocs/www.novaitinera.it/home/joomla/includes/router.php
on line
109
Strict Standards
: Non-static method JRoute::_() should not be called statically, assuming $this from incompatible context in
/web/htdocs/www.novaitinera.it/home/joomla/components/com_idoblog/models/idoblog.php
on line
268
Strict Standards
: Non-static method JFactory::getApplication() should not be called statically, assuming $this from incompatible context in
/web/htdocs/www.novaitinera.it/home/joomla/libraries/joomla/methods.php
on line
41
Strict Standards
: Non-static method JFactory::getConfig() should not be called statically, assuming $this from incompatible context in
/web/htdocs/www.novaitinera.it/home/joomla/includes/application.php
on line
372
Strict Standards
: Non-static method JLoader::import() should not be called statically in
/web/htdocs/www.novaitinera.it/home/joomla/libraries/loader.php
on line
186
Strict Standards
: Non-static method JRouter::getInstance() should not be called statically, assuming $this from incompatible context in
/web/htdocs/www.novaitinera.it/home/joomla/libraries/joomla/application/application.php
on line
671
Strict Standards
: Non-static method JError::isError() should not be called statically, assuming $this from incompatible context in
/web/htdocs/www.novaitinera.it/home/joomla/libraries/joomla/application/application.php
on line
672
Strict Standards
: Non-static method JSite::getMenu() should not be called statically, assuming $this from incompatible context in
/web/htdocs/www.novaitinera.it/home/joomla/includes/router.php
on line
419
Strict Standards
: Non-static method JApplication::getMenu() should not be called statically, assuming $this from incompatible context in
/web/htdocs/www.novaitinera.it/home/joomla/includes/application.php
on line
345
Strict Standards
: Non-static method JLoader::import() should not be called statically in
/web/htdocs/www.novaitinera.it/home/joomla/libraries/loader.php
on line
186
Strict Standards
: Non-static method JMenu::getInstance() should not be called statically, assuming $this from incompatible context in
/web/htdocs/www.novaitinera.it/home/joomla/libraries/joomla/application/application.php
on line
717
Strict Standards
: Non-static method JError::isError() should not be called statically, assuming $this from incompatible context in
/web/htdocs/www.novaitinera.it/home/joomla/libraries/joomla/application/application.php
on line
718
Strict Standards
: Non-static method JURI::base() should not be called statically, assuming $this from incompatible context in
/web/htdocs/www.novaitinera.it/home/joomla/includes/router.php
on line
109
Strict Standards
: Non-static method JRoute::_() should not be called statically, assuming $this from incompatible context in
/web/htdocs/www.novaitinera.it/home/joomla/components/com_idoblog/models/idoblog.php
on line
268
Strict Standards
: Non-static method JFactory::getApplication() should not be called statically, assuming $this from incompatible context in
/web/htdocs/www.novaitinera.it/home/joomla/libraries/joomla/methods.php
on line
41
Strict Standards
: Non-static method JFactory::getConfig() should not be called statically, assuming $this from incompatible context in
/web/htdocs/www.novaitinera.it/home/joomla/includes/application.php
on line
372
Strict Standards
: Non-static method JLoader::import() should not be called statically in
/web/htdocs/www.novaitinera.it/home/joomla/libraries/loader.php
on line
186
Strict Standards
: Non-static method JRouter::getInstance() should not be called statically, assuming $this from incompatible context in
/web/htdocs/www.novaitinera.it/home/joomla/libraries/joomla/application/application.php
on line
671
Strict Standards
: Non-static method JError::isError() should not be called statically, assuming $this from incompatible context in
/web/htdocs/www.novaitinera.it/home/joomla/libraries/joomla/application/application.php
on line
672
Strict Standards
: Non-static method JSite::getMenu() should not be called statically, assuming $this from incompatible context in
/web/htdocs/www.novaitinera.it/home/joomla/includes/router.php
on line
419
Strict Standards
: Non-static method JApplication::getMenu() should not be called statically, assuming $this from incompatible context in
/web/htdocs/www.novaitinera.it/home/joomla/includes/application.php
on line
345
Strict Standards
: Non-static method JLoader::import() should not be called statically in
/web/htdocs/www.novaitinera.it/home/joomla/libraries/loader.php
on line
186
Strict Standards
: Non-static method JMenu::getInstance() should not be called statically, assuming $this from incompatible context in
/web/htdocs/www.novaitinera.it/home/joomla/libraries/joomla/application/application.php
on line
717
Strict Standards
: Non-static method JError::isError() should not be called statically, assuming $this from incompatible context in
/web/htdocs/www.novaitinera.it/home/joomla/libraries/joomla/application/application.php
on line
718
Strict Standards
: Non-static method JURI::base() should not be called statically, assuming $this from incompatible context in
/web/htdocs/www.novaitinera.it/home/joomla/includes/router.php
on line
109
Strict Standards
: Non-static method JLoader::import() should not be called statically in
/web/htdocs/www.novaitinera.it/home/joomla/libraries/loader.php
on line
186
Strict Standards
: Non-static method JFactory::getDBO() should not be called statically, assuming $this from incompatible context in
/web/htdocs/www.novaitinera.it/home/joomla/components/com_idoblog/models/idoblog.php
on line
276
Strict Standards
: Non-static method JRequest::getVar() should not be called statically in
/web/htdocs/www.novaitinera.it/home/joomla/components/com_idoblog/helper.php
on line
36
Strict Standards
: Non-static method JRequest::_cleanVar() should not be called statically in
/web/htdocs/www.novaitinera.it/home/joomla/libraries/joomla/environment/request.php
on line
134
Strict Standards
: Non-static method JFilterInput::getInstance() should not be called statically in
/web/htdocs/www.novaitinera.it/home/joomla/libraries/joomla/environment/request.php
on line
577
Strict Standards
: Non-static method JRoute::_() should not be called statically in
/web/htdocs/www.novaitinera.it/home/joomla/components/com_idoblog/helper.php
on line
54
Strict Standards
: Non-static method JFactory::getApplication() should not be called statically in
/web/htdocs/www.novaitinera.it/home/joomla/libraries/joomla/methods.php
on line
41
Strict Standards
: Non-static method JFactory::getConfig() should not be called statically, assuming $this from incompatible context in
/web/htdocs/www.novaitinera.it/home/joomla/includes/application.php
on line
372
Strict Standards
: Non-static method JLoader::import() should not be called statically in
/web/htdocs/www.novaitinera.it/home/joomla/libraries/loader.php
on line
186
Strict Standards
: Non-static method JRouter::getInstance() should not be called statically, assuming $this from incompatible context in
/web/htdocs/www.novaitinera.it/home/joomla/libraries/joomla/application/application.php
on line
671
Strict Standards
: Non-static method JError::isError() should not be called statically, assuming $this from incompatible context in
/web/htdocs/www.novaitinera.it/home/joomla/libraries/joomla/application/application.php
on line
672
Strict Standards
: Non-static method JSite::getMenu() should not be called statically, assuming $this from incompatible context in
/web/htdocs/www.novaitinera.it/home/joomla/includes/router.php
on line
419
Strict Standards
: Non-static method JApplication::getMenu() should not be called statically, assuming $this from incompatible context in
/web/htdocs/www.novaitinera.it/home/joomla/includes/application.php
on line
345
Strict Standards
: Non-static method JLoader::import() should not be called statically in
/web/htdocs/www.novaitinera.it/home/joomla/libraries/loader.php
on line
186
Strict Standards
: Non-static method JMenu::getInstance() should not be called statically, assuming $this from incompatible context in
/web/htdocs/www.novaitinera.it/home/joomla/libraries/joomla/application/application.php
on line
717
Strict Standards
: Non-static method JError::isError() should not be called statically, assuming $this from incompatible context in
/web/htdocs/www.novaitinera.it/home/joomla/libraries/joomla/application/application.php
on line
718
Strict Standards
: Non-static method JURI::base() should not be called statically, assuming $this from incompatible context in
/web/htdocs/www.novaitinera.it/home/joomla/includes/router.php
on line
109
Strict Standards
: Non-static method JRequest::getVar() should not be called statically in
/web/htdocs/www.novaitinera.it/home/joomla/components/com_idoblog/helper.php
on line
36
Strict Standards
: Non-static method JRequest::_cleanVar() should not be called statically in
/web/htdocs/www.novaitinera.it/home/joomla/libraries/joomla/environment/request.php
on line
134
Strict Standards
: Non-static method JFilterInput::getInstance() should not be called statically in
/web/htdocs/www.novaitinera.it/home/joomla/libraries/joomla/environment/request.php
on line
577
Strict Standards
: Non-static method JRequest::getVar() should not be called statically in
/web/htdocs/www.novaitinera.it/home/joomla/components/com_idoblog/helper.php
on line
36
Strict Standards
: Non-static method JRequest::_cleanVar() should not be called statically in
/web/htdocs/www.novaitinera.it/home/joomla/libraries/joomla/environment/request.php
on line
134
Strict Standards
: Non-static method JFilterInput::getInstance() should not be called statically in
/web/htdocs/www.novaitinera.it/home/joomla/libraries/joomla/environment/request.php
on line
577
Strict Standards
: Non-static method JRoute::_() should not be called statically in
/web/htdocs/www.novaitinera.it/home/joomla/components/com_idoblog/helper.php
on line
39
Strict Standards
: Non-static method JFactory::getApplication() should not be called statically in
/web/htdocs/www.novaitinera.it/home/joomla/libraries/joomla/methods.php
on line
41
Strict Standards
: Non-static method JFactory::getConfig() should not be called statically, assuming $this from incompatible context in
/web/htdocs/www.novaitinera.it/home/joomla/includes/application.php
on line
372
Strict Standards
: Non-static method JLoader::import() should not be called statically in
/web/htdocs/www.novaitinera.it/home/joomla/libraries/loader.php
on line
186
Strict Standards
: Non-static method JRouter::getInstance() should not be called statically, assuming $this from incompatible context in
/web/htdocs/www.novaitinera.it/home/joomla/libraries/joomla/application/application.php
on line
671
Strict Standards
: Non-static method JError::isError() should not be called statically, assuming $this from incompatible context in
/web/htdocs/www.novaitinera.it/home/joomla/libraries/joomla/application/application.php
on line
672
Strict Standards
: Non-static method JSite::getMenu() should not be called statically, assuming $this from incompatible context in
/web/htdocs/www.novaitinera.it/home/joomla/includes/router.php
on line
419
Strict Standards
: Non-static method JApplication::getMenu() should not be called statically, assuming $this from incompatible context in
/web/htdocs/www.novaitinera.it/home/joomla/includes/application.php
on line
345
Strict Standards
: Non-static method JLoader::import() should not be called statically in
/web/htdocs/www.novaitinera.it/home/joomla/libraries/loader.php
on line
186
Strict Standards
: Non-static method JMenu::getInstance() should not be called statically, assuming $this from incompatible context in
/web/htdocs/www.novaitinera.it/home/joomla/libraries/joomla/application/application.php
on line
717
Strict Standards
: Non-static method JError::isError() should not be called statically, assuming $this from incompatible context in
/web/htdocs/www.novaitinera.it/home/joomla/libraries/joomla/application/application.php
on line
718
Strict Standards
: Non-static method JURI::base() should not be called statically, assuming $this from incompatible context in
/web/htdocs/www.novaitinera.it/home/joomla/includes/router.php
on line
109
Strict Standards
: Non-static method JRequest::getVar() should not be called statically in
/web/htdocs/www.novaitinera.it/home/joomla/components/com_idoblog/helper.php
on line
36
Strict Standards
: Non-static method JRequest::_cleanVar() should not be called statically in
/web/htdocs/www.novaitinera.it/home/joomla/libraries/joomla/environment/request.php
on line
134
Strict Standards
: Non-static method JFilterInput::getInstance() should not be called statically in
/web/htdocs/www.novaitinera.it/home/joomla/libraries/joomla/environment/request.php
on line
577
Strict Standards
: Non-static method JRoute::_() should not be called statically in
/web/htdocs/www.novaitinera.it/home/joomla/components/com_idoblog/helper.php
on line
41
Strict Standards
: Non-static method JFactory::getApplication() should not be called statically in
/web/htdocs/www.novaitinera.it/home/joomla/libraries/joomla/methods.php
on line
41
Strict Standards
: Non-static method JFactory::getConfig() should not be called statically, assuming $this from incompatible context in
/web/htdocs/www.novaitinera.it/home/joomla/includes/application.php
on line
372
Strict Standards
: Non-static method JLoader::import() should not be called statically in
/web/htdocs/www.novaitinera.it/home/joomla/libraries/loader.php
on line
186
Strict Standards
: Non-static method JRouter::getInstance() should not be called statically, assuming $this from incompatible context in
/web/htdocs/www.novaitinera.it/home/joomla/libraries/joomla/application/application.php
on line
671
Strict Standards
: Non-static method JError::isError() should not be called statically, assuming $this from incompatible context in
/web/htdocs/www.novaitinera.it/home/joomla/libraries/joomla/application/application.php
on line
672
Strict Standards
: Non-static method JSite::getMenu() should not be called statically, assuming $this from incompatible context in
/web/htdocs/www.novaitinera.it/home/joomla/includes/router.php
on line
419
Strict Standards
: Non-static method JApplication::getMenu() should not be called statically, assuming $this from incompatible context in
/web/htdocs/www.novaitinera.it/home/joomla/includes/application.php
on line
345
Strict Standards
: Non-static method JLoader::import() should not be called statically in
/web/htdocs/www.novaitinera.it/home/joomla/libraries/loader.php
on line
186
Strict Standards
: Non-static method JMenu::getInstance() should not be called statically, assuming $this from incompatible context in
/web/htdocs/www.novaitinera.it/home/joomla/libraries/joomla/application/application.php
on line
717
Strict Standards
: Non-static method JError::isError() should not be called statically, assuming $this from incompatible context in
/web/htdocs/www.novaitinera.it/home/joomla/libraries/joomla/application/application.php
on line
718
Strict Standards
: Non-static method JURI::base() should not be called statically, assuming $this from incompatible context in
/web/htdocs/www.novaitinera.it/home/joomla/includes/router.php
on line
109
Strict Standards
: Non-static method JFactory::getDate() should not be called statically, assuming $this from incompatible context in
/web/htdocs/www.novaitinera.it/home/joomla/components/com_idoblog/models/idoblog.php
on line
138
Strict Standards
: Non-static method JFactory::getConfig() should not be called statically, assuming $this from incompatible context in
/web/htdocs/www.novaitinera.it/home/joomla/libraries/joomla/application/application.php
on line
391
Strict Standards
: Non-static method JLoader::import() should not be called statically in
/web/htdocs/www.novaitinera.it/home/joomla/libraries/loader.php
on line
186
Strict Standards
: Non-static method JFactory::getLanguage() should not be called statically, assuming $this from incompatible context in
/web/htdocs/www.novaitinera.it/home/joomla/libraries/joomla/factory.php
on line
427
Strict Standards
: Non-static method JRoute::_() should not be called statically, assuming $this from incompatible context in
/web/htdocs/www.novaitinera.it/home/joomla/components/com_idoblog/models/idoblog.php
on line
268
Strict Standards
: Non-static method JFactory::getApplication() should not be called statically, assuming $this from incompatible context in
/web/htdocs/www.novaitinera.it/home/joomla/libraries/joomla/methods.php
on line
41
Strict Standards
: Non-static method JFactory::getConfig() should not be called statically, assuming $this from incompatible context in
/web/htdocs/www.novaitinera.it/home/joomla/includes/application.php
on line
372
Strict Standards
: Non-static method JLoader::import() should not be called statically in
/web/htdocs/www.novaitinera.it/home/joomla/libraries/loader.php
on line
186
Strict Standards
: Non-static method JRouter::getInstance() should not be called statically, assuming $this from incompatible context in
/web/htdocs/www.novaitinera.it/home/joomla/libraries/joomla/application/application.php
on line
671
Strict Standards
: Non-static method JError::isError() should not be called statically, assuming $this from incompatible context in
/web/htdocs/www.novaitinera.it/home/joomla/libraries/joomla/application/application.php
on line
672
Strict Standards
: Non-static method JSite::getMenu() should not be called statically, assuming $this from incompatible context in
/web/htdocs/www.novaitinera.it/home/joomla/includes/router.php
on line
419
Strict Standards
: Non-static method JApplication::getMenu() should not be called statically, assuming $this from incompatible context in
/web/htdocs/www.novaitinera.it/home/joomla/includes/application.php
on line
345
Strict Standards
: Non-static method JLoader::import() should not be called statically in
/web/htdocs/www.novaitinera.it/home/joomla/libraries/loader.php
on line
186
Strict Standards
: Non-static method JMenu::getInstance() should not be called statically, assuming $this from incompatible context in
/web/htdocs/www.novaitinera.it/home/joomla/libraries/joomla/application/application.php
on line
717
Strict Standards
: Non-static method JError::isError() should not be called statically, assuming $this from incompatible context in
/web/htdocs/www.novaitinera.it/home/joomla/libraries/joomla/application/application.php
on line
718
Strict Standards
: Non-static method JURI::base() should not be called statically, assuming $this from incompatible context in
/web/htdocs/www.novaitinera.it/home/joomla/includes/router.php
on line
109
Strict Standards
: Non-static method JRoute::_() should not be called statically, assuming $this from incompatible context in
/web/htdocs/www.novaitinera.it/home/joomla/components/com_idoblog/models/idoblog.php
on line
268
Strict Standards
: Non-static method JFactory::getApplication() should not be called statically, assuming $this from incompatible context in
/web/htdocs/www.novaitinera.it/home/joomla/libraries/joomla/methods.php
on line
41
Strict Standards
: Non-static method JFactory::getConfig() should not be called statically, assuming $this from incompatible context in
/web/htdocs/www.novaitinera.it/home/joomla/includes/application.php
on line
372
Strict Standards
: Non-static method JLoader::import() should not be called statically in
/web/htdocs/www.novaitinera.it/home/joomla/libraries/loader.php
on line
186
Strict Standards
: Non-static method JRouter::getInstance() should not be called statically, assuming $this from incompatible context in
/web/htdocs/www.novaitinera.it/home/joomla/libraries/joomla/application/application.php
on line
671
Strict Standards
: Non-static method JError::isError() should not be called statically, assuming $this from incompatible context in
/web/htdocs/www.novaitinera.it/home/joomla/libraries/joomla/application/application.php
on line
672
Strict Standards
: Non-static method JSite::getMenu() should not be called statically, assuming $this from incompatible context in
/web/htdocs/www.novaitinera.it/home/joomla/includes/router.php
on line
419
Strict Standards
: Non-static method JApplication::getMenu() should not be called statically, assuming $this from incompatible context in
/web/htdocs/www.novaitinera.it/home/joomla/includes/application.php
on line
345
Strict Standards
: Non-static method JLoader::import() should not be called statically in
/web/htdocs/www.novaitinera.it/home/joomla/libraries/loader.php
on line
186
Strict Standards
: Non-static method JMenu::getInstance() should not be called statically, assuming $this from incompatible context in
/web/htdocs/www.novaitinera.it/home/joomla/libraries/joomla/application/application.php
on line
717
Strict Standards
: Non-static method JError::isError() should not be called statically, assuming $this from incompatible context in
/web/htdocs/www.novaitinera.it/home/joomla/libraries/joomla/application/application.php
on line
718
Strict Standards
: Non-static method JURI::base() should not be called statically, assuming $this from incompatible context in
/web/htdocs/www.novaitinera.it/home/joomla/includes/router.php
on line
109
Strict Standards
: Non-static method JRoute::_() should not be called statically, assuming $this from incompatible context in
/web/htdocs/www.novaitinera.it/home/joomla/components/com_idoblog/models/idoblog.php
on line
268
Strict Standards
: Non-static method JFactory::getApplication() should not be called statically, assuming $this from incompatible context in
/web/htdocs/www.novaitinera.it/home/joomla/libraries/joomla/methods.php
on line
41
Strict Standards
: Non-static method JFactory::getConfig() should not be called statically, assuming $this from incompatible context in
/web/htdocs/www.novaitinera.it/home/joomla/includes/application.php
on line
372
Strict Standards
: Non-static method JLoader::import() should not be called statically in
/web/htdocs/www.novaitinera.it/home/joomla/libraries/loader.php
on line
186
Strict Standards
: Non-static method JRouter::getInstance() should not be called statically, assuming $this from incompatible context in
/web/htdocs/www.novaitinera.it/home/joomla/libraries/joomla/application/application.php
on line
671
Strict Standards
: Non-static method JError::isError() should not be called statically, assuming $this from incompatible context in
/web/htdocs/www.novaitinera.it/home/joomla/libraries/joomla/application/application.php
on line
672
Strict Standards
: Non-static method JSite::getMenu() should not be called statically, assuming $this from incompatible context in
/web/htdocs/www.novaitinera.it/home/joomla/includes/router.php
on line
419
Strict Standards
: Non-static method JApplication::getMenu() should not be called statically, assuming $this from incompatible context in
/web/htdocs/www.novaitinera.it/home/joomla/includes/application.php
on line
345
Strict Standards
: Non-static method JLoader::import() should not be called statically in
/web/htdocs/www.novaitinera.it/home/joomla/libraries/loader.php
on line
186
Strict Standards
: Non-static method JMenu::getInstance() should not be called statically, assuming $this from incompatible context in
/web/htdocs/www.novaitinera.it/home/joomla/libraries/joomla/application/application.php
on line
717
Strict Standards
: Non-static method JError::isError() should not be called statically, assuming $this from incompatible context in
/web/htdocs/www.novaitinera.it/home/joomla/libraries/joomla/application/application.php
on line
718
Strict Standards
: Non-static method JURI::base() should not be called statically, assuming $this from incompatible context in
/web/htdocs/www.novaitinera.it/home/joomla/includes/router.php
on line
109
Strict Standards
: Non-static method JRoute::_() should not be called statically, assuming $this from incompatible context in
/web/htdocs/www.novaitinera.it/home/joomla/components/com_idoblog/models/idoblog.php
on line
268
Strict Standards
: Non-static method JFactory::getApplication() should not be called statically, assuming $this from incompatible context in
/web/htdocs/www.novaitinera.it/home/joomla/libraries/joomla/methods.php
on line
41
Strict Standards
: Non-static method JFactory::getConfig() should not be called statically, assuming $this from incompatible context in
/web/htdocs/www.novaitinera.it/home/joomla/includes/application.php
on line
372
Strict Standards
: Non-static method JLoader::import() should not be called statically in
/web/htdocs/www.novaitinera.it/home/joomla/libraries/loader.php
on line
186
Strict Standards
: Non-static method JRouter::getInstance() should not be called statically, assuming $this from incompatible context in
/web/htdocs/www.novaitinera.it/home/joomla/libraries/joomla/application/application.php
on line
671
Strict Standards
: Non-static method JError::isError() should not be called statically, assuming $this from incompatible context in
/web/htdocs/www.novaitinera.it/home/joomla/libraries/joomla/application/application.php
on line
672
Strict Standards
: Non-static method JSite::getMenu() should not be called statically, assuming $this from incompatible context in
/web/htdocs/www.novaitinera.it/home/joomla/includes/router.php
on line
419
Strict Standards
: Non-static method JApplication::getMenu() should not be called statically, assuming $this from incompatible context in
/web/htdocs/www.novaitinera.it/home/joomla/includes/application.php
on line
345
Strict Standards
: Non-static method JLoader::import() should not be called statically in
/web/htdocs/www.novaitinera.it/home/joomla/libraries/loader.php
on line
186
Strict Standards
: Non-static method JMenu::getInstance() should not be called statically, assuming $this from incompatible context in
/web/htdocs/www.novaitinera.it/home/joomla/libraries/joomla/application/application.php
on line
717
Strict Standards
: Non-static method JError::isError() should not be called statically, assuming $this from incompatible context in
/web/htdocs/www.novaitinera.it/home/joomla/libraries/joomla/application/application.php
on line
718
Strict Standards
: Non-static method JURI::base() should not be called statically, assuming $this from incompatible context in
/web/htdocs/www.novaitinera.it/home/joomla/includes/router.php
on line
109
Strict Standards
: Non-static method JLoader::import() should not be called statically in
/web/htdocs/www.novaitinera.it/home/joomla/libraries/loader.php
on line
186
Strict Standards
: Non-static method JFactory::getDBO() should not be called statically, assuming $this from incompatible context in
/web/htdocs/www.novaitinera.it/home/joomla/components/com_idoblog/models/idoblog.php
on line
276
Strict Standards
: Non-static method JRequest::getVar() should not be called statically in
/web/htdocs/www.novaitinera.it/home/joomla/components/com_idoblog/helper.php
on line
36
Strict Standards
: Non-static method JRequest::_cleanVar() should not be called statically in
/web/htdocs/www.novaitinera.it/home/joomla/libraries/joomla/environment/request.php
on line
134
Strict Standards
: Non-static method JFilterInput::getInstance() should not be called statically in
/web/htdocs/www.novaitinera.it/home/joomla/libraries/joomla/environment/request.php
on line
577
Strict Standards
: Non-static method JRoute::_() should not be called statically in
/web/htdocs/www.novaitinera.it/home/joomla/components/com_idoblog/helper.php
on line
54
Strict Standards
: Non-static method JFactory::getApplication() should not be called statically in
/web/htdocs/www.novaitinera.it/home/joomla/libraries/joomla/methods.php
on line
41
Strict Standards
: Non-static method JFactory::getConfig() should not be called statically, assuming $this from incompatible context in
/web/htdocs/www.novaitinera.it/home/joomla/includes/application.php
on line
372
Strict Standards
: Non-static method JLoader::import() should not be called statically in
/web/htdocs/www.novaitinera.it/home/joomla/libraries/loader.php
on line
186
Strict Standards
: Non-static method JRouter::getInstance() should not be called statically, assuming $this from incompatible context in
/web/htdocs/www.novaitinera.it/home/joomla/libraries/joomla/application/application.php
on line
671
Strict Standards
: Non-static method JError::isError() should not be called statically, assuming $this from incompatible context in
/web/htdocs/www.novaitinera.it/home/joomla/libraries/joomla/application/application.php
on line
672
Strict Standards
: Non-static method JSite::getMenu() should not be called statically, assuming $this from incompatible context in
/web/htdocs/www.novaitinera.it/home/joomla/includes/router.php
on line
419
Strict Standards
: Non-static method JApplication::getMenu() should not be called statically, assuming $this from incompatible context in
/web/htdocs/www.novaitinera.it/home/joomla/includes/application.php
on line
345
Strict Standards
: Non-static method JLoader::import() should not be called statically in
/web/htdocs/www.novaitinera.it/home/joomla/libraries/loader.php
on line
186
Strict Standards
: Non-static method JMenu::getInstance() should not be called statically, assuming $this from incompatible context in
/web/htdocs/www.novaitinera.it/home/joomla/libraries/joomla/application/application.php
on line
717
Strict Standards
: Non-static method JError::isError() should not be called statically, assuming $this from incompatible context in
/web/htdocs/www.novaitinera.it/home/joomla/libraries/joomla/application/application.php
on line
718
Strict Standards
: Non-static method JURI::base() should not be called statically, assuming $this from incompatible context in
/web/htdocs/www.novaitinera.it/home/joomla/includes/router.php
on line
109
Strict Standards
: Non-static method JRequest::getVar() should not be called statically in
/web/htdocs/www.novaitinera.it/home/joomla/components/com_idoblog/helper.php
on line
36
Strict Standards
: Non-static method JRequest::_cleanVar() should not be called statically in
/web/htdocs/www.novaitinera.it/home/joomla/libraries/joomla/environment/request.php
on line
134
Strict Standards
: Non-static method JFilterInput::getInstance() should not be called statically in
/web/htdocs/www.novaitinera.it/home/joomla/libraries/joomla/environment/request.php
on line
577
Strict Standards
: Non-static method JRequest::getVar() should not be called statically in
/web/htdocs/www.novaitinera.it/home/joomla/components/com_idoblog/helper.php
on line
36
Strict Standards
: Non-static method JRequest::_cleanVar() should not be called statically in
/web/htdocs/www.novaitinera.it/home/joomla/libraries/joomla/environment/request.php
on line
134
Strict Standards
: Non-static method JFilterInput::getInstance() should not be called statically in
/web/htdocs/www.novaitinera.it/home/joomla/libraries/joomla/environment/request.php
on line
577
Strict Standards
: Non-static method JRoute::_() should not be called statically in
/web/htdocs/www.novaitinera.it/home/joomla/components/com_idoblog/helper.php
on line
39
Strict Standards
: Non-static method JFactory::getApplication() should not be called statically in
/web/htdocs/www.novaitinera.it/home/joomla/libraries/joomla/methods.php
on line
41
Strict Standards
: Non-static method JFactory::getConfig() should not be called statically, assuming $this from incompatible context in
/web/htdocs/www.novaitinera.it/home/joomla/includes/application.php
on line
372
Strict Standards
: Non-static method JLoader::import() should not be called statically in
/web/htdocs/www.novaitinera.it/home/joomla/libraries/loader.php
on line
186
Strict Standards
: Non-static method JRouter::getInstance() should not be called statically, assuming $this from incompatible context in
/web/htdocs/www.novaitinera.it/home/joomla/libraries/joomla/application/application.php
on line
671
Strict Standards
: Non-static method JError::isError() should not be called statically, assuming $this from incompatible context in
/web/htdocs/www.novaitinera.it/home/joomla/libraries/joomla/application/application.php
on line
672
Strict Standards
: Non-static method JSite::getMenu() should not be called statically, assuming $this from incompatible context in
/web/htdocs/www.novaitinera.it/home/joomla/includes/router.php
on line
419
Strict Standards
: Non-static method JApplication::getMenu() should not be called statically, assuming $this from incompatible context in
/web/htdocs/www.novaitinera.it/home/joomla/includes/application.php
on line
345
Strict Standards
: Non-static method JLoader::import() should not be called statically in
/web/htdocs/www.novaitinera.it/home/joomla/libraries/loader.php
on line
186
Strict Standards
: Non-static method JMenu::getInstance() should not be called statically, assuming $this from incompatible context in
/web/htdocs/www.novaitinera.it/home/joomla/libraries/joomla/application/application.php
on line
717
Strict Standards
: Non-static method JError::isError() should not be called statically, assuming $this from incompatible context in
/web/htdocs/www.novaitinera.it/home/joomla/libraries/joomla/application/application.php
on line
718
Strict Standards
: Non-static method JURI::base() should not be called statically, assuming $this from incompatible context in
/web/htdocs/www.novaitinera.it/home/joomla/includes/router.php
on line
109
Strict Standards
: Non-static method JRequest::getVar() should not be called statically in
/web/htdocs/www.novaitinera.it/home/joomla/components/com_idoblog/helper.php
on line
36
Strict Standards
: Non-static method JRequest::_cleanVar() should not be called statically in
/web/htdocs/www.novaitinera.it/home/joomla/libraries/joomla/environment/request.php
on line
134
Strict Standards
: Non-static method JFilterInput::getInstance() should not be called statically in
/web/htdocs/www.novaitinera.it/home/joomla/libraries/joomla/environment/request.php
on line
577
Strict Standards
: Non-static method JRoute::_() should not be called statically in
/web/htdocs/www.novaitinera.it/home/joomla/components/com_idoblog/helper.php
on line
41
Strict Standards
: Non-static method JFactory::getApplication() should not be called statically in
/web/htdocs/www.novaitinera.it/home/joomla/libraries/joomla/methods.php
on line
41
Strict Standards
: Non-static method JFactory::getConfig() should not be called statically, assuming $this from incompatible context in
/web/htdocs/www.novaitinera.it/home/joomla/includes/application.php
on line
372
Strict Standards
: Non-static method JLoader::import() should not be called statically in
/web/htdocs/www.novaitinera.it/home/joomla/libraries/loader.php
on line
186
Strict Standards
: Non-static method JRouter::getInstance() should not be called statically, assuming $this from incompatible context in
/web/htdocs/www.novaitinera.it/home/joomla/libraries/joomla/application/application.php
on line
671
Strict Standards
: Non-static method JError::isError() should not be called statically, assuming $this from incompatible context in
/web/htdocs/www.novaitinera.it/home/joomla/libraries/joomla/application/application.php
on line
672
Strict Standards
: Non-static method JSite::getMenu() should not be called statically, assuming $this from incompatible context in
/web/htdocs/www.novaitinera.it/home/joomla/includes/router.php
on line
419
Strict Standards
: Non-static method JApplication::getMenu() should not be called statically, assuming $this from incompatible context in
/web/htdocs/www.novaitinera.it/home/joomla/includes/application.php
on line
345
Strict Standards
: Non-static method JLoader::import() should not be called statically in
/web/htdocs/www.novaitinera.it/home/joomla/libraries/loader.php
on line
186
Strict Standards
: Non-static method JMenu::getInstance() should not be called statically, assuming $this from incompatible context in
/web/htdocs/www.novaitinera.it/home/joomla/libraries/joomla/application/application.php
on line
717
Strict Standards
: Non-static method JError::isError() should not be called statically, assuming $this from incompatible context in
/web/htdocs/www.novaitinera.it/home/joomla/libraries/joomla/application/application.php
on line
718
Strict Standards
: Non-static method JURI::base() should not be called statically, assuming $this from incompatible context in
/web/htdocs/www.novaitinera.it/home/joomla/includes/router.php
on line
109
Strict Standards
: Non-static method JFactory::getDate() should not be called statically, assuming $this from incompatible context in
/web/htdocs/www.novaitinera.it/home/joomla/components/com_idoblog/models/idoblog.php
on line
138
Strict Standards
: Non-static method JFactory::getConfig() should not be called statically, assuming $this from incompatible context in
/web/htdocs/www.novaitinera.it/home/joomla/libraries/joomla/application/application.php
on line
391
Strict Standards
: Non-static method JLoader::import() should not be called statically in
/web/htdocs/www.novaitinera.it/home/joomla/libraries/loader.php
on line
186
Strict Standards
: Non-static method JFactory::getLanguage() should not be called statically, assuming $this from incompatible context in
/web/htdocs/www.novaitinera.it/home/joomla/libraries/joomla/factory.php
on line
427
Strict Standards
: Non-static method JRoute::_() should not be called statically, assuming $this from incompatible context in
/web/htdocs/www.novaitinera.it/home/joomla/components/com_idoblog/models/idoblog.php
on line
268
Strict Standards
: Non-static method JFactory::getApplication() should not be called statically, assuming $this from incompatible context in
/web/htdocs/www.novaitinera.it/home/joomla/libraries/joomla/methods.php
on line
41
Strict Standards
: Non-static method JFactory::getConfig() should not be called statically, assuming $this from incompatible context in
/web/htdocs/www.novaitinera.it/home/joomla/includes/application.php
on line
372
Strict Standards
: Non-static method JLoader::import() should not be called statically in
/web/htdocs/www.novaitinera.it/home/joomla/libraries/loader.php
on line
186
Strict Standards
: Non-static method JRouter::getInstance() should not be called statically, assuming $this from incompatible context in
/web/htdocs/www.novaitinera.it/home/joomla/libraries/joomla/application/application.php
on line
671
Strict Standards
: Non-static method JError::isError() should not be called statically, assuming $this from incompatible context in
/web/htdocs/www.novaitinera.it/home/joomla/libraries/joomla/application/application.php
on line
672
Strict Standards
: Non-static method JSite::getMenu() should not be called statically, assuming $this from incompatible context in
/web/htdocs/www.novaitinera.it/home/joomla/includes/router.php
on line
419
Strict Standards
: Non-static method JApplication::getMenu() should not be called statically, assuming $this from incompatible context in
/web/htdocs/www.novaitinera.it/home/joomla/includes/application.php
on line
345
Strict Standards
: Non-static method JLoader::import() should not be called statically in
/web/htdocs/www.novaitinera.it/home/joomla/libraries/loader.php
on line
186
Strict Standards
: Non-static method JMenu::getInstance() should not be called statically, assuming $this from incompatible context in
/web/htdocs/www.novaitinera.it/home/joomla/libraries/joomla/application/application.php
on line
717
Strict Standards
: Non-static method JError::isError() should not be called statically, assuming $this from incompatible context in
/web/htdocs/www.novaitinera.it/home/joomla/libraries/joomla/application/application.php
on line
718
Strict Standards
: Non-static method JURI::base() should not be called statically, assuming $this from incompatible context in
/web/htdocs/www.novaitinera.it/home/joomla/includes/router.php
on line
109
Strict Standards
: Non-static method JRoute::_() should not be called statically, assuming $this from incompatible context in
/web/htdocs/www.novaitinera.it/home/joomla/components/com_idoblog/models/idoblog.php
on line
268
Strict Standards
: Non-static method JFactory::getApplication() should not be called statically, assuming $this from incompatible context in
/web/htdocs/www.novaitinera.it/home/joomla/libraries/joomla/methods.php
on line
41
Strict Standards
: Non-static method JFactory::getConfig() should not be called statically, assuming $this from incompatible context in
/web/htdocs/www.novaitinera.it/home/joomla/includes/application.php
on line
372
Strict Standards
: Non-static method JLoader::import() should not be called statically in
/web/htdocs/www.novaitinera.it/home/joomla/libraries/loader.php
on line
186
Strict Standards
: Non-static method JRouter::getInstance() should not be called statically, assuming $this from incompatible context in
/web/htdocs/www.novaitinera.it/home/joomla/libraries/joomla/application/application.php
on line
671
Strict Standards
: Non-static method JError::isError() should not be called statically, assuming $this from incompatible context in
/web/htdocs/www.novaitinera.it/home/joomla/libraries/joomla/application/application.php
on line
672
Strict Standards
: Non-static method JSite::getMenu() should not be called statically, assuming $this from incompatible context in
/web/htdocs/www.novaitinera.it/home/joomla/includes/router.php
on line
419
Strict Standards
: Non-static method JApplication::getMenu() should not be called statically, assuming $this from incompatible context in
/web/htdocs/www.novaitinera.it/home/joomla/includes/application.php
on line
345
Strict Standards
: Non-static method JLoader::import() should not be called statically in
/web/htdocs/www.novaitinera.it/home/joomla/libraries/loader.php
on line
186
Strict Standards
: Non-static method JMenu::getInstance() should not be called statically, assuming $this from incompatible context in
/web/htdocs/www.novaitinera.it/home/joomla/libraries/joomla/application/application.php
on line
717
Strict Standards
: Non-static method JError::isError() should not be called statically, assuming $this from incompatible context in
/web/htdocs/www.novaitinera.it/home/joomla/libraries/joomla/application/application.php
on line
718
Strict Standards
: Non-static method JURI::base() should not be called statically, assuming $this from incompatible context in
/web/htdocs/www.novaitinera.it/home/joomla/includes/router.php
on line
109
Strict Standards
: Non-static method JRoute::_() should not be called statically, assuming $this from incompatible context in
/web/htdocs/www.novaitinera.it/home/joomla/components/com_idoblog/models/idoblog.php
on line
268
Strict Standards
: Non-static method JFactory::getApplication() should not be called statically, assuming $this from incompatible context in
/web/htdocs/www.novaitinera.it/home/joomla/libraries/joomla/methods.php
on line
41
Strict Standards
: Non-static method JFactory::getConfig() should not be called statically, assuming $this from incompatible context in
/web/htdocs/www.novaitinera.it/home/joomla/includes/application.php
on line
372
Strict Standards
: Non-static method JLoader::import() should not be called statically in
/web/htdocs/www.novaitinera.it/home/joomla/libraries/loader.php
on line
186
Strict Standards
: Non-static method JRouter::getInstance() should not be called statically, assuming $this from incompatible context in
/web/htdocs/www.novaitinera.it/home/joomla/libraries/joomla/application/application.php
on line
671
Strict Standards
: Non-static method JError::isError() should not be called statically, assuming $this from incompatible context in
/web/htdocs/www.novaitinera.it/home/joomla/libraries/joomla/application/application.php
on line
672
Strict Standards
: Non-static method JSite::getMenu() should not be called statically, assuming $this from incompatible context in
/web/htdocs/www.novaitinera.it/home/joomla/includes/router.php
on line
419
Strict Standards
: Non-static method JApplication::getMenu() should not be called statically, assuming $this from incompatible context in
/web/htdocs/www.novaitinera.it/home/joomla/includes/application.php
on line
345
Strict Standards
: Non-static method JLoader::import() should not be called statically in
/web/htdocs/www.novaitinera.it/home/joomla/libraries/loader.php
on line
186
Strict Standards
: Non-static method JMenu::getInstance() should not be called statically, assuming $this from incompatible context in
/web/htdocs/www.novaitinera.it/home/joomla/libraries/joomla/application/application.php
on line
717
Strict Standards
: Non-static method JError::isError() should not be called statically, assuming $this from incompatible context in
/web/htdocs/www.novaitinera.it/home/joomla/libraries/joomla/application/application.php
on line
718
Strict Standards
: Non-static method JURI::base() should not be called statically, assuming $this from incompatible context in
/web/htdocs/www.novaitinera.it/home/joomla/includes/router.php
on line
109
Strict Standards
: Non-static method JLoader::import() should not be called statically in
/web/htdocs/www.novaitinera.it/home/joomla/libraries/loader.php
on line
186
Strict Standards
: Non-static method JFactory::getDBO() should not be called statically, assuming $this from incompatible context in
/web/htdocs/www.novaitinera.it/home/joomla/components/com_idoblog/models/idoblog.php
on line
276
Strict Standards
: Non-static method JLoader::import() should not be called statically in
/web/htdocs/www.novaitinera.it/home/joomla/libraries/loader.php
on line
186
Strict Standards
: Non-static method JLoader::register() should not be called statically in
/web/htdocs/www.novaitinera.it/home/joomla/libraries/loader.php
on line
71
Strict Standards
: Non-static method JLoader::load() should not be called statically in
/web/htdocs/www.novaitinera.it/home/joomla/libraries/loader.php
on line
161
Strict Standards
: Non-static method JLoader::register() should not be called statically in
/web/htdocs/www.novaitinera.it/home/joomla/libraries/loader.php
on line
138
Strict Standards
: Non-static method JPathway::getInstance() should not be called statically, assuming $this from incompatible context in
/web/htdocs/www.novaitinera.it/home/joomla/libraries/joomla/application/application.php
on line
694
Strict Standards
: Non-static method JApplicationHelper::getClientInfo() should not be called statically, assuming $this from incompatible context in
/web/htdocs/www.novaitinera.it/home/joomla/libraries/joomla/application/pathway.php
on line
75
Strict Standards
: Non-static method JSite::getMenu() should not be called statically, assuming $this from incompatible context in
/web/htdocs/www.novaitinera.it/home/joomla/includes/pathway.php
on line
34
Strict Standards
: Non-static method JApplication::getMenu() should not be called statically, assuming $this from incompatible context in
/web/htdocs/www.novaitinera.it/home/joomla/includes/application.php
on line
345
Strict Standards
: Non-static method JLoader::import() should not be called statically in
/web/htdocs/www.novaitinera.it/home/joomla/libraries/loader.php
on line
186
Strict Standards
: Non-static method JMenu::getInstance() should not be called statically, assuming $this from incompatible context in
/web/htdocs/www.novaitinera.it/home/joomla/libraries/joomla/application/application.php
on line
717
Strict Standards
: Non-static method JError::isError() should not be called statically, assuming $this from incompatible context in
/web/htdocs/www.novaitinera.it/home/joomla/libraries/joomla/application/application.php
on line
718
Strict Standards
: Non-static method JError::isError() should not be called statically, assuming $this from incompatible context in
/web/htdocs/www.novaitinera.it/home/joomla/libraries/joomla/application/application.php
on line
695
Strict Standards
: Non-static method JText::_() should not be called statically, assuming $this from incompatible context in
/web/htdocs/www.novaitinera.it/home/joomla/components/com_idoblog/models/idoblog.php
on line
93
Strict Standards
: Non-static method JFactory::getLanguage() should not be called statically, assuming $this from incompatible context in
/web/htdocs/www.novaitinera.it/home/joomla/libraries/joomla/methods.php
on line
120
Strict Standards
: Non-static method JLoader::import() should not be called statically in
/web/htdocs/www.novaitinera.it/home/joomla/libraries/loader.php
on line
186
Strict Standards
: Non-static method JLoader::register() should not be called statically in
/web/htdocs/www.novaitinera.it/home/joomla/libraries/loader.php
on line
71
Strict Standards
: Non-static method JLoader::load() should not be called statically in
/web/htdocs/www.novaitinera.it/home/joomla/libraries/loader.php
on line
161
Strict Standards
: Non-static method JLoader::register() should not be called statically in
/web/htdocs/www.novaitinera.it/home/joomla/libraries/loader.php
on line
138
Strict Standards
: Non-static method JRoute::_() should not be called statically, assuming $this from incompatible context in
/web/htdocs/www.novaitinera.it/home/joomla/components/com_idoblog/views/idoblog/view.html.php
on line
103
Strict Standards
: Non-static method JFactory::getApplication() should not be called statically, assuming $this from incompatible context in
/web/htdocs/www.novaitinera.it/home/joomla/libraries/joomla/methods.php
on line
41
Strict Standards
: Non-static method JFactory::getConfig() should not be called statically, assuming $this from incompatible context in
/web/htdocs/www.novaitinera.it/home/joomla/includes/application.php
on line
372
Strict Standards
: Non-static method JLoader::import() should not be called statically in
/web/htdocs/www.novaitinera.it/home/joomla/libraries/loader.php
on line
186
Strict Standards
: Non-static method JRouter::getInstance() should not be called statically, assuming $this from incompatible context in
/web/htdocs/www.novaitinera.it/home/joomla/libraries/joomla/application/application.php
on line
671
Strict Standards
: Non-static method JError::isError() should not be called statically, assuming $this from incompatible context in
/web/htdocs/www.novaitinera.it/home/joomla/libraries/joomla/application/application.php
on line
672
Strict Standards
: Non-static method JURI::buildQuery() should not be called statically, assuming $this from incompatible context in
/web/htdocs/www.novaitinera.it/home/joomla/libraries/joomla/application/router.php
on line
374
Strict Standards
: Non-static method JSite::getMenu() should not be called statically, assuming $this from incompatible context in
/web/htdocs/www.novaitinera.it/home/joomla/includes/router.php
on line
419
Strict Standards
: Non-static method JApplication::getMenu() should not be called statically, assuming $this from incompatible context in
/web/htdocs/www.novaitinera.it/home/joomla/includes/application.php
on line
345
Strict Standards
: Non-static method JLoader::import() should not be called statically in
/web/htdocs/www.novaitinera.it/home/joomla/libraries/loader.php
on line
186
Strict Standards
: Non-static method JMenu::getInstance() should not be called statically, assuming $this from incompatible context in
/web/htdocs/www.novaitinera.it/home/joomla/libraries/joomla/application/application.php
on line
717
Strict Standards
: Non-static method JError::isError() should not be called statically, assuming $this from incompatible context in
/web/htdocs/www.novaitinera.it/home/joomla/libraries/joomla/application/application.php
on line
718
Strict Standards
: Non-static method JURI::base() should not be called statically, assuming $this from incompatible context in
/web/htdocs/www.novaitinera.it/home/joomla/includes/router.php
on line
109
Strict Standards
: Non-static method JLoader::load() should not be called statically in
/web/htdocs/www.novaitinera.it/home/joomla/libraries/loader.php
on line
161
Strict Standards
: Non-static method JLoader::register() should not be called statically in
/web/htdocs/www.novaitinera.it/home/joomla/libraries/loader.php
on line
138
Strict Standards
: Non-static method JArrayHelper::toString() should not be called statically, assuming $this from incompatible context in
/web/htdocs/www.novaitinera.it/home/joomla/libraries/joomla/document/html/html.php
on line
126
Strict Standards
: Non-static method JRoute::_() should not be called statically, assuming $this from incompatible context in
/web/htdocs/www.novaitinera.it/home/joomla/components/com_idoblog/views/idoblog/view.html.php
on line
105
Strict Standards
: Non-static method JFactory::getApplication() should not be called statically, assuming $this from incompatible context in
/web/htdocs/www.novaitinera.it/home/joomla/libraries/joomla/methods.php
on line
41
Strict Standards
: Non-static method JFactory::getConfig() should not be called statically, assuming $this from incompatible context in
/web/htdocs/www.novaitinera.it/home/joomla/includes/application.php
on line
372
Strict Standards
: Non-static method JLoader::import() should not be called statically in
/web/htdocs/www.novaitinera.it/home/joomla/libraries/loader.php
on line
186
Strict Standards
: Non-static method JRouter::getInstance() should not be called statically, assuming $this from incompatible context in
/web/htdocs/www.novaitinera.it/home/joomla/libraries/joomla/application/application.php
on line
671
Strict Standards
: Non-static method JError::isError() should not be called statically, assuming $this from incompatible context in
/web/htdocs/www.novaitinera.it/home/joomla/libraries/joomla/application/application.php
on line
672
Strict Standards
: Non-static method JURI::buildQuery() should not be called statically, assuming $this from incompatible context in
/web/htdocs/www.novaitinera.it/home/joomla/libraries/joomla/application/router.php
on line
374
Strict Standards
: Non-static method JSite::getMenu() should not be called statically, assuming $this from incompatible context in
/web/htdocs/www.novaitinera.it/home/joomla/includes/router.php
on line
419
Strict Standards
: Non-static method JApplication::getMenu() should not be called statically, assuming $this from incompatible context in
/web/htdocs/www.novaitinera.it/home/joomla/includes/application.php
on line
345
Strict Standards
: Non-static method JLoader::import() should not be called statically in
/web/htdocs/www.novaitinera.it/home/joomla/libraries/loader.php
on line
186
Strict Standards
: Non-static method JMenu::getInstance() should not be called statically, assuming $this from incompatible context in
/web/htdocs/www.novaitinera.it/home/joomla/libraries/joomla/application/application.php
on line
717
Strict Standards
: Non-static method JError::isError() should not be called statically, assuming $this from incompatible context in
/web/htdocs/www.novaitinera.it/home/joomla/libraries/joomla/application/application.php
on line
718
Strict Standards
: Non-static method JURI::base() should not be called statically, assuming $this from incompatible context in
/web/htdocs/www.novaitinera.it/home/joomla/includes/router.php
on line
109
Strict Standards
: Non-static method JArrayHelper::toString() should not be called statically, assuming $this from incompatible context in
/web/htdocs/www.novaitinera.it/home/joomla/libraries/joomla/document/html/html.php
on line
126
Strict Standards
: Non-static method JLoader::load() should not be called statically in
/web/htdocs/www.novaitinera.it/home/joomla/libraries/loader.php
on line
161
Strict Standards
: Non-static method JLoader::register() should not be called statically in
/web/htdocs/www.novaitinera.it/home/joomla/libraries/loader.php
on line
138
Strict Standards
: Non-static method JString::strpos() should not be called statically in
/web/htdocs/www.novaitinera.it/home/joomla/plugins/content/emailcloak.php
on line
67
Strict Standards
: Non-static method JString::strpos() should not be called statically in
/web/htdocs/www.novaitinera.it/home/joomla/plugins/content/emailcloak.php
on line
73
Strict Standards
: Non-static method JFactory::getDBO() should not be called statically in
/web/htdocs/www.novaitinera.it/home/joomla/plugins/content/loadmodule.php
on line
24
Strict Standards
: Non-static method JString::strpos() should not be called statically in
/web/htdocs/www.novaitinera.it/home/joomla/plugins/content/loadmodule.php
on line
26
Strict Standards
: Non-static method JPluginHelper::getPlugin() should not be called statically in
/web/htdocs/www.novaitinera.it/home/joomla/plugins/content/pagebreak.php
on line
39
Strict Standards
: Non-static method JPluginHelper::_load() should not be called statically in
/web/htdocs/www.novaitinera.it/home/joomla/libraries/joomla/plugin/helper.php
on line
41
Strict Standards
: Non-static method JRegistryFormat::getInstance() should not be called statically, assuming $this from incompatible context in
/web/htdocs/www.novaitinera.it/home/joomla/libraries/joomla/registry/registry.php
on line
373
Strict Standards
: Non-static method JFilterInput::clean() should not be called statically, assuming $this from incompatible context in
/web/htdocs/www.novaitinera.it/home/joomla/libraries/joomla/registry/format.php
on line
45
Strict Standards
: Non-static method JRequest::getBool() should not be called statically in
/web/htdocs/www.novaitinera.it/home/joomla/plugins/content/pagebreak.php
on line
42
Strict Standards
: Non-static method JRequest::getVar() should not be called statically in
/web/htdocs/www.novaitinera.it/home/joomla/libraries/joomla/environment/request.php
on line
217
Strict Standards
: Non-static method JRequest::_cleanVar() should not be called statically in
/web/htdocs/www.novaitinera.it/home/joomla/libraries/joomla/environment/request.php
on line
151
Strict Standards
: Non-static method JFilterInput::getInstance() should not be called statically in
/web/htdocs/www.novaitinera.it/home/joomla/libraries/joomla/environment/request.php
on line
577
Strict Standards
: Non-static method JRequest::getBool() should not be called statically in
/web/htdocs/www.novaitinera.it/home/joomla/plugins/content/pagebreak.php
on line
43
Strict Standards
: Non-static method JRequest::getVar() should not be called statically in
/web/htdocs/www.novaitinera.it/home/joomla/libraries/joomla/environment/request.php
on line
217
Strict Standards
: Non-static method JRequest::_cleanVar() should not be called statically in
/web/htdocs/www.novaitinera.it/home/joomla/libraries/joomla/environment/request.php
on line
151
Strict Standards
: Non-static method JFilterInput::getInstance() should not be called statically in
/web/htdocs/www.novaitinera.it/home/joomla/libraries/joomla/environment/request.php
on line
577
Strict Standards
: Non-static method JPlugin::loadLanguage() should not be called statically in
/web/htdocs/www.novaitinera.it/home/joomla/plugins/content/pagebreak.php
on line
45
Strict Standards
: Non-static method JFactory::getLanguage() should not be called statically in
/web/htdocs/www.novaitinera.it/home/joomla/libraries/joomla/plugin/plugin.php
on line
113
Strict Standards
: Non-static method JRegistryFormat::getInstance() should not be called statically, assuming $this from incompatible context in
/web/htdocs/www.novaitinera.it/home/joomla/libraries/joomla/registry/registry.php
on line
373
Strict Standards
: Non-static method JFilterInput::clean() should not be called statically, assuming $this from incompatible context in
/web/htdocs/www.novaitinera.it/home/joomla/libraries/joomla/registry/format.php
on line
45
Strict Standards
: Non-static method JString::strpos() should not be called statically in
/web/htdocs/www.novaitinera.it/home/joomla/plugins/content/emailcloak.php
on line
67
Strict Standards
: Non-static method JString::strpos() should not be called statically in
/web/htdocs/www.novaitinera.it/home/joomla/plugins/content/emailcloak.php
on line
73
Strict Standards
: Non-static method JFactory::getDBO() should not be called statically in
/web/htdocs/www.novaitinera.it/home/joomla/plugins/content/loadmodule.php
on line
24
Strict Standards
: Non-static method JString::strpos() should not be called statically in
/web/htdocs/www.novaitinera.it/home/joomla/plugins/content/loadmodule.php
on line
26
Strict Standards
: Non-static method JPluginHelper::getPlugin() should not be called statically in
/web/htdocs/www.novaitinera.it/home/joomla/plugins/content/pagebreak.php
on line
39
Strict Standards
: Non-static method JPluginHelper::_load() should not be called statically in
/web/htdocs/www.novaitinera.it/home/joomla/libraries/joomla/plugin/helper.php
on line
41
Strict Standards
: Non-static method JRegistryFormat::getInstance() should not be called statically, assuming $this from incompatible context in
/web/htdocs/www.novaitinera.it/home/joomla/libraries/joomla/registry/registry.php
on line
373
Strict Standards
: Non-static method JFilterInput::clean() should not be called statically, assuming $this from incompatible context in
/web/htdocs/www.novaitinera.it/home/joomla/libraries/joomla/registry/format.php
on line
45
Strict Standards
: Non-static method JRequest::getBool() should not be called statically in
/web/htdocs/www.novaitinera.it/home/joomla/plugins/content/pagebreak.php
on line
42
Strict Standards
: Non-static method JRequest::getVar() should not be called statically in
/web/htdocs/www.novaitinera.it/home/joomla/libraries/joomla/environment/request.php
on line
217
Strict Standards
: Non-static method JRequest::_cleanVar() should not be called statically in
/web/htdocs/www.novaitinera.it/home/joomla/libraries/joomla/environment/request.php
on line
151
Strict Standards
: Non-static method JFilterInput::getInstance() should not be called statically in
/web/htdocs/www.novaitinera.it/home/joomla/libraries/joomla/environment/request.php
on line
577
Strict Standards
: Non-static method JRequest::getBool() should not be called statically in
/web/htdocs/www.novaitinera.it/home/joomla/plugins/content/pagebreak.php
on line
43
Strict Standards
: Non-static method JRequest::getVar() should not be called statically in
/web/htdocs/www.novaitinera.it/home/joomla/libraries/joomla/environment/request.php
on line
217
Strict Standards
: Non-static method JRequest::_cleanVar() should not be called statically in
/web/htdocs/www.novaitinera.it/home/joomla/libraries/joomla/environment/request.php
on line
151
Strict Standards
: Non-static method JFilterInput::getInstance() should not be called statically in
/web/htdocs/www.novaitinera.it/home/joomla/libraries/joomla/environment/request.php
on line
577
Strict Standards
: Non-static method JPlugin::loadLanguage() should not be called statically in
/web/htdocs/www.novaitinera.it/home/joomla/plugins/content/pagebreak.php
on line
45
Strict Standards
: Non-static method JFactory::getLanguage() should not be called statically in
/web/htdocs/www.novaitinera.it/home/joomla/libraries/joomla/plugin/plugin.php
on line
113
Strict Standards
: Non-static method JString::strpos() should not be called statically in
/web/htdocs/www.novaitinera.it/home/joomla/plugins/content/emailcloak.php
on line
67
Strict Standards
: Non-static method JString::strpos() should not be called statically in
/web/htdocs/www.novaitinera.it/home/joomla/plugins/content/emailcloak.php
on line
73
Strict Standards
: Non-static method JFactory::getDBO() should not be called statically in
/web/htdocs/www.novaitinera.it/home/joomla/plugins/content/loadmodule.php
on line
24
Strict Standards
: Non-static method JString::strpos() should not be called statically in
/web/htdocs/www.novaitinera.it/home/joomla/plugins/content/loadmodule.php
on line
26
Strict Standards
: Non-static method JPluginHelper::getPlugin() should not be called statically in
/web/htdocs/www.novaitinera.it/home/joomla/plugins/content/pagebreak.php
on line
39
Strict Standards
: Non-static method JPluginHelper::_load() should not be called statically in
/web/htdocs/www.novaitinera.it/home/joomla/libraries/joomla/plugin/helper.php
on line
41
Strict Standards
: Non-static method JRegistryFormat::getInstance() should not be called statically, assuming $this from incompatible context in
/web/htdocs/www.novaitinera.it/home/joomla/libraries/joomla/registry/registry.php
on line
373
Strict Standards
: Non-static method JFilterInput::clean() should not be called statically, assuming $this from incompatible context in
/web/htdocs/www.novaitinera.it/home/joomla/libraries/joomla/registry/format.php
on line
45
Strict Standards
: Non-static method JRequest::getBool() should not be called statically in
/web/htdocs/www.novaitinera.it/home/joomla/plugins/content/pagebreak.php
on line
42
Strict Standards
: Non-static method JRequest::getVar() should not be called statically in
/web/htdocs/www.novaitinera.it/home/joomla/libraries/joomla/environment/request.php
on line
217
Strict Standards
: Non-static method JRequest::_cleanVar() should not be called statically in
/web/htdocs/www.novaitinera.it/home/joomla/libraries/joomla/environment/request.php
on line
151
Strict Standards
: Non-static method JFilterInput::getInstance() should not be called statically in
/web/htdocs/www.novaitinera.it/home/joomla/libraries/joomla/environment/request.php
on line
577
Strict Standards
: Non-static method JRequest::getBool() should not be called statically in
/web/htdocs/www.novaitinera.it/home/joomla/plugins/content/pagebreak.php
on line
43
Strict Standards
: Non-static method JRequest::getVar() should not be called statically in
/web/htdocs/www.novaitinera.it/home/joomla/libraries/joomla/environment/request.php
on line
217
Strict Standards
: Non-static method JRequest::_cleanVar() should not be called statically in
/web/htdocs/www.novaitinera.it/home/joomla/libraries/joomla/environment/request.php
on line
151
Strict Standards
: Non-static method JFilterInput::getInstance() should not be called statically in
/web/htdocs/www.novaitinera.it/home/joomla/libraries/joomla/environment/request.php
on line
577
Strict Standards
: Non-static method JPlugin::loadLanguage() should not be called statically in
/web/htdocs/www.novaitinera.it/home/joomla/plugins/content/pagebreak.php
on line
45
Strict Standards
: Non-static method JFactory::getLanguage() should not be called statically in
/web/htdocs/www.novaitinera.it/home/joomla/libraries/joomla/plugin/plugin.php
on line
113
Strict Standards
: Non-static method JString::strpos() should not be called statically in
/web/htdocs/www.novaitinera.it/home/joomla/plugins/content/emailcloak.php
on line
67
Strict Standards
: Non-static method JString::strpos() should not be called statically in
/web/htdocs/www.novaitinera.it/home/joomla/plugins/content/emailcloak.php
on line
73
Strict Standards
: Non-static method JFactory::getDBO() should not be called statically in
/web/htdocs/www.novaitinera.it/home/joomla/plugins/content/loadmodule.php
on line
24
Strict Standards
: Non-static method JString::strpos() should not be called statically in
/web/htdocs/www.novaitinera.it/home/joomla/plugins/content/loadmodule.php
on line
26
Strict Standards
: Non-static method JPluginHelper::getPlugin() should not be called statically in
/web/htdocs/www.novaitinera.it/home/joomla/plugins/content/pagebreak.php
on line
39
Strict Standards
: Non-static method JPluginHelper::_load() should not be called statically in
/web/htdocs/www.novaitinera.it/home/joomla/libraries/joomla/plugin/helper.php
on line
41
Strict Standards
: Non-static method JRegistryFormat::getInstance() should not be called statically, assuming $this from incompatible context in
/web/htdocs/www.novaitinera.it/home/joomla/libraries/joomla/registry/registry.php
on line
373
Strict Standards
: Non-static method JFilterInput::clean() should not be called statically, assuming $this from incompatible context in
/web/htdocs/www.novaitinera.it/home/joomla/libraries/joomla/registry/format.php
on line
45
Strict Standards
: Non-static method JRequest::getBool() should not be called statically in
/web/htdocs/www.novaitinera.it/home/joomla/plugins/content/pagebreak.php
on line
42
Strict Standards
: Non-static method JRequest::getVar() should not be called statically in
/web/htdocs/www.novaitinera.it/home/joomla/libraries/joomla/environment/request.php
on line
217
Strict Standards
: Non-static method JRequest::_cleanVar() should not be called statically in
/web/htdocs/www.novaitinera.it/home/joomla/libraries/joomla/environment/request.php
on line
151
Strict Standards
: Non-static method JFilterInput::getInstance() should not be called statically in
/web/htdocs/www.novaitinera.it/home/joomla/libraries/joomla/environment/request.php
on line
577
Strict Standards
: Non-static method JRequest::getBool() should not be called statically in
/web/htdocs/www.novaitinera.it/home/joomla/plugins/content/pagebreak.php
on line
43
Strict Standards
: Non-static method JRequest::getVar() should not be called statically in
/web/htdocs/www.novaitinera.it/home/joomla/libraries/joomla/environment/request.php
on line
217
Strict Standards
: Non-static method JRequest::_cleanVar() should not be called statically in
/web/htdocs/www.novaitinera.it/home/joomla/libraries/joomla/environment/request.php
on line
151
Strict Standards
: Non-static method JFilterInput::getInstance() should not be called statically in
/web/htdocs/www.novaitinera.it/home/joomla/libraries/joomla/environment/request.php
on line
577
Strict Standards
: Non-static method JPlugin::loadLanguage() should not be called statically in
/web/htdocs/www.novaitinera.it/home/joomla/plugins/content/pagebreak.php
on line
45
Strict Standards
: Non-static method JFactory::getLanguage() should not be called statically in
/web/htdocs/www.novaitinera.it/home/joomla/libraries/joomla/plugin/plugin.php
on line
113
Strict Standards
: Non-static method JString::strpos() should not be called statically in
/web/htdocs/www.novaitinera.it/home/joomla/plugins/content/emailcloak.php
on line
67
Strict Standards
: Non-static method JString::strpos() should not be called statically in
/web/htdocs/www.novaitinera.it/home/joomla/plugins/content/emailcloak.php
on line
73
Strict Standards
: Non-static method JFactory::getDBO() should not be called statically in
/web/htdocs/www.novaitinera.it/home/joomla/plugins/content/loadmodule.php
on line
24
Strict Standards
: Non-static method JString::strpos() should not be called statically in
/web/htdocs/www.novaitinera.it/home/joomla/plugins/content/loadmodule.php
on line
26
Strict Standards
: Non-static method JPluginHelper::getPlugin() should not be called statically in
/web/htdocs/www.novaitinera.it/home/joomla/plugins/content/pagebreak.php
on line
39
Strict Standards
: Non-static method JPluginHelper::_load() should not be called statically in
/web/htdocs/www.novaitinera.it/home/joomla/libraries/joomla/plugin/helper.php
on line
41
Strict Standards
: Non-static method JRegistryFormat::getInstance() should not be called statically, assuming $this from incompatible context in
/web/htdocs/www.novaitinera.it/home/joomla/libraries/joomla/registry/registry.php
on line
373
Strict Standards
: Non-static method JFilterInput::clean() should not be called statically, assuming $this from incompatible context in
/web/htdocs/www.novaitinera.it/home/joomla/libraries/joomla/registry/format.php
on line
45
Strict Standards
: Non-static method JRequest::getBool() should not be called statically in
/web/htdocs/www.novaitinera.it/home/joomla/plugins/content/pagebreak.php
on line
42
Strict Standards
: Non-static method JRequest::getVar() should not be called statically in
/web/htdocs/www.novaitinera.it/home/joomla/libraries/joomla/environment/request.php
on line
217
Strict Standards
: Non-static method JRequest::_cleanVar() should not be called statically in
/web/htdocs/www.novaitinera.it/home/joomla/libraries/joomla/environment/request.php
on line
151
Strict Standards
: Non-static method JFilterInput::getInstance() should not be called statically in
/web/htdocs/www.novaitinera.it/home/joomla/libraries/joomla/environment/request.php
on line
577
Strict Standards
: Non-static method JRequest::getBool() should not be called statically in
/web/htdocs/www.novaitinera.it/home/joomla/plugins/content/pagebreak.php
on line
43
Strict Standards
: Non-static method JRequest::getVar() should not be called statically in
/web/htdocs/www.novaitinera.it/home/joomla/libraries/joomla/environment/request.php
on line
217
Strict Standards
: Non-static method JRequest::_cleanVar() should not be called statically in
/web/htdocs/www.novaitinera.it/home/joomla/libraries/joomla/environment/request.php
on line
151
Strict Standards
: Non-static method JFilterInput::getInstance() should not be called statically in
/web/htdocs/www.novaitinera.it/home/joomla/libraries/joomla/environment/request.php
on line
577
Strict Standards
: Non-static method JPlugin::loadLanguage() should not be called statically in
/web/htdocs/www.novaitinera.it/home/joomla/plugins/content/pagebreak.php
on line
45
Strict Standards
: Non-static method JFactory::getLanguage() should not be called statically in
/web/htdocs/www.novaitinera.it/home/joomla/libraries/joomla/plugin/plugin.php
on line
113
Strict Standards
: Non-static method JString::strpos() should not be called statically in
/web/htdocs/www.novaitinera.it/home/joomla/plugins/content/emailcloak.php
on line
67
Strict Standards
: Non-static method JString::strpos() should not be called statically in
/web/htdocs/www.novaitinera.it/home/joomla/plugins/content/emailcloak.php
on line
73
Strict Standards
: Non-static method JFactory::getDBO() should not be called statically in
/web/htdocs/www.novaitinera.it/home/joomla/plugins/content/loadmodule.php
on line
24
Strict Standards
: Non-static method JString::strpos() should not be called statically in
/web/htdocs/www.novaitinera.it/home/joomla/plugins/content/loadmodule.php
on line
26
Strict Standards
: Non-static method JPluginHelper::getPlugin() should not be called statically in
/web/htdocs/www.novaitinera.it/home/joomla/plugins/content/pagebreak.php
on line
39
Strict Standards
: Non-static method JPluginHelper::_load() should not be called statically in
/web/htdocs/www.novaitinera.it/home/joomla/libraries/joomla/plugin/helper.php
on line
41
Strict Standards
: Non-static method JRegistryFormat::getInstance() should not be called statically, assuming $this from incompatible context in
/web/htdocs/www.novaitinera.it/home/joomla/libraries/joomla/registry/registry.php
on line
373
Strict Standards
: Non-static method JFilterInput::clean() should not be called statically, assuming $this from incompatible context in
/web/htdocs/www.novaitinera.it/home/joomla/libraries/joomla/registry/format.php
on line
45
Strict Standards
: Non-static method JRequest::getBool() should not be called statically in
/web/htdocs/www.novaitinera.it/home/joomla/plugins/content/pagebreak.php
on line
42
Strict Standards
: Non-static method JRequest::getVar() should not be called statically in
/web/htdocs/www.novaitinera.it/home/joomla/libraries/joomla/environment/request.php
on line
217
Strict Standards
: Non-static method JRequest::_cleanVar() should not be called statically in
/web/htdocs/www.novaitinera.it/home/joomla/libraries/joomla/environment/request.php
on line
151
Strict Standards
: Non-static method JFilterInput::getInstance() should not be called statically in
/web/htdocs/www.novaitinera.it/home/joomla/libraries/joomla/environment/request.php
on line
577
Strict Standards
: Non-static method JRequest::getBool() should not be called statically in
/web/htdocs/www.novaitinera.it/home/joomla/plugins/content/pagebreak.php
on line
43
Strict Standards
: Non-static method JRequest::getVar() should not be called statically in
/web/htdocs/www.novaitinera.it/home/joomla/libraries/joomla/environment/request.php
on line
217
Strict Standards
: Non-static method JRequest::_cleanVar() should not be called statically in
/web/htdocs/www.novaitinera.it/home/joomla/libraries/joomla/environment/request.php
on line
151
Strict Standards
: Non-static method JFilterInput::getInstance() should not be called statically in
/web/htdocs/www.novaitinera.it/home/joomla/libraries/joomla/environment/request.php
on line
577
Strict Standards
: Non-static method JPlugin::loadLanguage() should not be called statically in
/web/htdocs/www.novaitinera.it/home/joomla/plugins/content/pagebreak.php
on line
45
Strict Standards
: Non-static method JFactory::getLanguage() should not be called statically in
/web/htdocs/www.novaitinera.it/home/joomla/libraries/joomla/plugin/plugin.php
on line
113
Strict Standards
: Non-static method JString::strpos() should not be called statically in
/web/htdocs/www.novaitinera.it/home/joomla/plugins/content/emailcloak.php
on line
67
Strict Standards
: Non-static method JString::strpos() should not be called statically in
/web/htdocs/www.novaitinera.it/home/joomla/plugins/content/emailcloak.php
on line
73
Strict Standards
: Non-static method JFactory::getDBO() should not be called statically in
/web/htdocs/www.novaitinera.it/home/joomla/plugins/content/loadmodule.php
on line
24
Strict Standards
: Non-static method JString::strpos() should not be called statically in
/web/htdocs/www.novaitinera.it/home/joomla/plugins/content/loadmodule.php
on line
26
Strict Standards
: Non-static method JPluginHelper::getPlugin() should not be called statically in
/web/htdocs/www.novaitinera.it/home/joomla/plugins/content/pagebreak.php
on line
39
Strict Standards
: Non-static method JPluginHelper::_load() should not be called statically in
/web/htdocs/www.novaitinera.it/home/joomla/libraries/joomla/plugin/helper.php
on line
41
Strict Standards
: Non-static method JRegistryFormat::getInstance() should not be called statically, assuming $this from incompatible context in
/web/htdocs/www.novaitinera.it/home/joomla/libraries/joomla/registry/registry.php
on line
373
Strict Standards
: Non-static method JFilterInput::clean() should not be called statically, assuming $this from incompatible context in
/web/htdocs/www.novaitinera.it/home/joomla/libraries/joomla/registry/format.php
on line
45
Strict Standards
: Non-static method JRequest::getBool() should not be called statically in
/web/htdocs/www.novaitinera.it/home/joomla/plugins/content/pagebreak.php
on line
42
Strict Standards
: Non-static method JRequest::getVar() should not be called statically in
/web/htdocs/www.novaitinera.it/home/joomla/libraries/joomla/environment/request.php
on line
217
Strict Standards
: Non-static method JRequest::_cleanVar() should not be called statically in
/web/htdocs/www.novaitinera.it/home/joomla/libraries/joomla/environment/request.php
on line
151
Strict Standards
: Non-static method JFilterInput::getInstance() should not be called statically in
/web/htdocs/www.novaitinera.it/home/joomla/libraries/joomla/environment/request.php
on line
577
Strict Standards
: Non-static method JRequest::getBool() should not be called statically in
/web/htdocs/www.novaitinera.it/home/joomla/plugins/content/pagebreak.php
on line
43
Strict Standards
: Non-static method JRequest::getVar() should not be called statically in
/web/htdocs/www.novaitinera.it/home/joomla/libraries/joomla/environment/request.php
on line
217
Strict Standards
: Non-static method JRequest::_cleanVar() should not be called statically in
/web/htdocs/www.novaitinera.it/home/joomla/libraries/joomla/environment/request.php
on line
151
Strict Standards
: Non-static method JFilterInput::getInstance() should not be called statically in
/web/htdocs/www.novaitinera.it/home/joomla/libraries/joomla/environment/request.php
on line
577
Strict Standards
: Non-static method JPlugin::loadLanguage() should not be called statically in
/web/htdocs/www.novaitinera.it/home/joomla/plugins/content/pagebreak.php
on line
45
Strict Standards
: Non-static method JFactory::getLanguage() should not be called statically in
/web/htdocs/www.novaitinera.it/home/joomla/libraries/joomla/plugin/plugin.php
on line
113
Strict Standards
: Non-static method JString::strpos() should not be called statically in
/web/htdocs/www.novaitinera.it/home/joomla/plugins/content/emailcloak.php
on line
67
Strict Standards
: Non-static method JString::strpos() should not be called statically in
/web/htdocs/www.novaitinera.it/home/joomla/plugins/content/emailcloak.php
on line
73
Strict Standards
: Non-static method JFactory::getDBO() should not be called statically in
/web/htdocs/www.novaitinera.it/home/joomla/plugins/content/loadmodule.php
on line
24
Strict Standards
: Non-static method JString::strpos() should not be called statically in
/web/htdocs/www.novaitinera.it/home/joomla/plugins/content/loadmodule.php
on line
26
Strict Standards
: Non-static method JPluginHelper::getPlugin() should not be called statically in
/web/htdocs/www.novaitinera.it/home/joomla/plugins/content/pagebreak.php
on line
39
Strict Standards
: Non-static method JPluginHelper::_load() should not be called statically in
/web/htdocs/www.novaitinera.it/home/joomla/libraries/joomla/plugin/helper.php
on line
41
Strict Standards
: Non-static method JRegistryFormat::getInstance() should not be called statically, assuming $this from incompatible context in
/web/htdocs/www.novaitinera.it/home/joomla/libraries/joomla/registry/registry.php
on line
373
Strict Standards
: Non-static method JFilterInput::clean() should not be called statically, assuming $this from incompatible context in
/web/htdocs/www.novaitinera.it/home/joomla/libraries/joomla/registry/format.php
on line
45
Strict Standards
: Non-static method JRequest::getBool() should not be called statically in
/web/htdocs/www.novaitinera.it/home/joomla/plugins/content/pagebreak.php
on line
42
Strict Standards
: Non-static method JRequest::getVar() should not be called statically in
/web/htdocs/www.novaitinera.it/home/joomla/libraries/joomla/environment/request.php
on line
217
Strict Standards
: Non-static method JRequest::_cleanVar() should not be called statically in
/web/htdocs/www.novaitinera.it/home/joomla/libraries/joomla/environment/request.php
on line
151
Strict Standards
: Non-static method JFilterInput::getInstance() should not be called statically in
/web/htdocs/www.novaitinera.it/home/joomla/libraries/joomla/environment/request.php
on line
577
Strict Standards
: Non-static method JRequest::getBool() should not be called statically in
/web/htdocs/www.novaitinera.it/home/joomla/plugins/content/pagebreak.php
on line
43
Strict Standards
: Non-static method JRequest::getVar() should not be called statically in
/web/htdocs/www.novaitinera.it/home/joomla/libraries/joomla/environment/request.php
on line
217
Strict Standards
: Non-static method JRequest::_cleanVar() should not be called statically in
/web/htdocs/www.novaitinera.it/home/joomla/libraries/joomla/environment/request.php
on line
151
Strict Standards
: Non-static method JFilterInput::getInstance() should not be called statically in
/web/htdocs/www.novaitinera.it/home/joomla/libraries/joomla/environment/request.php
on line
577
Strict Standards
: Non-static method JPlugin::loadLanguage() should not be called statically in
/web/htdocs/www.novaitinera.it/home/joomla/plugins/content/pagebreak.php
on line
45
Strict Standards
: Non-static method JFactory::getLanguage() should not be called statically in
/web/htdocs/www.novaitinera.it/home/joomla/libraries/joomla/plugin/plugin.php
on line
113
Strict Standards
: Non-static method JString::strpos() should not be called statically in
/web/htdocs/www.novaitinera.it/home/joomla/plugins/content/emailcloak.php
on line
67
Strict Standards
: Non-static method JString::strpos() should not be called statically in
/web/htdocs/www.novaitinera.it/home/joomla/plugins/content/emailcloak.php
on line
73
Strict Standards
: Non-static method JFactory::getDBO() should not be called statically in
/web/htdocs/www.novaitinera.it/home/joomla/plugins/content/loadmodule.php
on line
24
Strict Standards
: Non-static method JString::strpos() should not be called statically in
/web/htdocs/www.novaitinera.it/home/joomla/plugins/content/loadmodule.php
on line
26
Strict Standards
: Non-static method JPluginHelper::getPlugin() should not be called statically in
/web/htdocs/www.novaitinera.it/home/joomla/plugins/content/pagebreak.php
on line
39
Strict Standards
: Non-static method JPluginHelper::_load() should not be called statically in
/web/htdocs/www.novaitinera.it/home/joomla/libraries/joomla/plugin/helper.php
on line
41
Strict Standards
: Non-static method JRegistryFormat::getInstance() should not be called statically, assuming $this from incompatible context in
/web/htdocs/www.novaitinera.it/home/joomla/libraries/joomla/registry/registry.php
on line
373
Strict Standards
: Non-static method JFilterInput::clean() should not be called statically, assuming $this from incompatible context in
/web/htdocs/www.novaitinera.it/home/joomla/libraries/joomla/registry/format.php
on line
45
Strict Standards
: Non-static method JRequest::getBool() should not be called statically in
/web/htdocs/www.novaitinera.it/home/joomla/plugins/content/pagebreak.php
on line
42
Strict Standards
: Non-static method JRequest::getVar() should not be called statically in
/web/htdocs/www.novaitinera.it/home/joomla/libraries/joomla/environment/request.php
on line
217
Strict Standards
: Non-static method JRequest::_cleanVar() should not be called statically in
/web/htdocs/www.novaitinera.it/home/joomla/libraries/joomla/environment/request.php
on line
151
Strict Standards
: Non-static method JFilterInput::getInstance() should not be called statically in
/web/htdocs/www.novaitinera.it/home/joomla/libraries/joomla/environment/request.php
on line
577
Strict Standards
: Non-static method JRequest::getBool() should not be called statically in
/web/htdocs/www.novaitinera.it/home/joomla/plugins/content/pagebreak.php
on line
43
Strict Standards
: Non-static method JRequest::getVar() should not be called statically in
/web/htdocs/www.novaitinera.it/home/joomla/libraries/joomla/environment/request.php
on line
217
Strict Standards
: Non-static method JRequest::_cleanVar() should not be called statically in
/web/htdocs/www.novaitinera.it/home/joomla/libraries/joomla/environment/request.php
on line
151
Strict Standards
: Non-static method JFilterInput::getInstance() should not be called statically in
/web/htdocs/www.novaitinera.it/home/joomla/libraries/joomla/environment/request.php
on line
577
Strict Standards
: Non-static method JPlugin::loadLanguage() should not be called statically in
/web/htdocs/www.novaitinera.it/home/joomla/plugins/content/pagebreak.php
on line
45
Strict Standards
: Non-static method JFactory::getLanguage() should not be called statically in
/web/htdocs/www.novaitinera.it/home/joomla/libraries/joomla/plugin/plugin.php
on line
113
Strict Standards
: Non-static method JString::strpos() should not be called statically in
/web/htdocs/www.novaitinera.it/home/joomla/plugins/content/emailcloak.php
on line
67
Strict Standards
: Non-static method JString::strpos() should not be called statically in
/web/htdocs/www.novaitinera.it/home/joomla/plugins/content/emailcloak.php
on line
73
Strict Standards
: Non-static method JFactory::getDBO() should not be called statically in
/web/htdocs/www.novaitinera.it/home/joomla/plugins/content/loadmodule.php
on line
24
Strict Standards
: Non-static method JString::strpos() should not be called statically in
/web/htdocs/www.novaitinera.it/home/joomla/plugins/content/loadmodule.php
on line
26
Strict Standards
: Non-static method JPluginHelper::getPlugin() should not be called statically in
/web/htdocs/www.novaitinera.it/home/joomla/plugins/content/pagebreak.php
on line
39
Strict Standards
: Non-static method JPluginHelper::_load() should not be called statically in
/web/htdocs/www.novaitinera.it/home/joomla/libraries/joomla/plugin/helper.php
on line
41
Strict Standards
: Non-static method JRegistryFormat::getInstance() should not be called statically, assuming $this from incompatible context in
/web/htdocs/www.novaitinera.it/home/joomla/libraries/joomla/registry/registry.php
on line
373
Strict Standards
: Non-static method JFilterInput::clean() should not be called statically, assuming $this from incompatible context in
/web/htdocs/www.novaitinera.it/home/joomla/libraries/joomla/registry/format.php
on line
45
Strict Standards
: Non-static method JRequest::getBool() should not be called statically in
/web/htdocs/www.novaitinera.it/home/joomla/plugins/content/pagebreak.php
on line
42
Strict Standards
: Non-static method JRequest::getVar() should not be called statically in
/web/htdocs/www.novaitinera.it/home/joomla/libraries/joomla/environment/request.php
on line
217
Strict Standards
: Non-static method JRequest::_cleanVar() should not be called statically in
/web/htdocs/www.novaitinera.it/home/joomla/libraries/joomla/environment/request.php
on line
151
Strict Standards
: Non-static method JFilterInput::getInstance() should not be called statically in
/web/htdocs/www.novaitinera.it/home/joomla/libraries/joomla/environment/request.php
on line
577
Strict Standards
: Non-static method JRequest::getBool() should not be called statically in
/web/htdocs/www.novaitinera.it/home/joomla/plugins/content/pagebreak.php
on line
43
Strict Standards
: Non-static method JRequest::getVar() should not be called statically in
/web/htdocs/www.novaitinera.it/home/joomla/libraries/joomla/environment/request.php
on line
217
Strict Standards
: Non-static method JRequest::_cleanVar() should not be called statically in
/web/htdocs/www.novaitinera.it/home/joomla/libraries/joomla/environment/request.php
on line
151
Strict Standards
: Non-static method JFilterInput::getInstance() should not be called statically in
/web/htdocs/www.novaitinera.it/home/joomla/libraries/joomla/environment/request.php
on line
577
Strict Standards
: Non-static method JPlugin::loadLanguage() should not be called statically in
/web/htdocs/www.novaitinera.it/home/joomla/plugins/content/pagebreak.php
on line
45
Strict Standards
: Non-static method JFactory::getLanguage() should not be called statically in
/web/htdocs/www.novaitinera.it/home/joomla/libraries/joomla/plugin/plugin.php
on line
113
Strict Standards
: Non-static method JString::strpos() should not be called statically in
/web/htdocs/www.novaitinera.it/home/joomla/plugins/content/emailcloak.php
on line
67
Strict Standards
: Non-static method JString::strpos() should not be called statically in
/web/htdocs/www.novaitinera.it/home/joomla/plugins/content/emailcloak.php
on line
73
Strict Standards
: Non-static method JFactory::getDBO() should not be called statically in
/web/htdocs/www.novaitinera.it/home/joomla/plugins/content/loadmodule.php
on line
24
Strict Standards
: Non-static method JString::strpos() should not be called statically in
/web/htdocs/www.novaitinera.it/home/joomla/plugins/content/loadmodule.php
on line
26
Strict Standards
: Non-static method JPluginHelper::getPlugin() should not be called statically in
/web/htdocs/www.novaitinera.it/home/joomla/plugins/content/pagebreak.php
on line
39
Strict Standards
: Non-static method JPluginHelper::_load() should not be called statically in
/web/htdocs/www.novaitinera.it/home/joomla/libraries/joomla/plugin/helper.php
on line
41
Strict Standards
: Non-static method JRegistryFormat::getInstance() should not be called statically, assuming $this from incompatible context in
/web/htdocs/www.novaitinera.it/home/joomla/libraries/joomla/registry/registry.php
on line
373
Strict Standards
: Non-static method JFilterInput::clean() should not be called statically, assuming $this from incompatible context in
/web/htdocs/www.novaitinera.it/home/joomla/libraries/joomla/registry/format.php
on line
45
Strict Standards
: Non-static method JRequest::getBool() should not be called statically in
/web/htdocs/www.novaitinera.it/home/joomla/plugins/content/pagebreak.php
on line
42
Strict Standards
: Non-static method JRequest::getVar() should not be called statically in
/web/htdocs/www.novaitinera.it/home/joomla/libraries/joomla/environment/request.php
on line
217
Strict Standards
: Non-static method JRequest::_cleanVar() should not be called statically in
/web/htdocs/www.novaitinera.it/home/joomla/libraries/joomla/environment/request.php
on line
151
Strict Standards
: Non-static method JFilterInput::getInstance() should not be called statically in
/web/htdocs/www.novaitinera.it/home/joomla/libraries/joomla/environment/request.php
on line
577
Strict Standards
: Non-static method JRequest::getBool() should not be called statically in
/web/htdocs/www.novaitinera.it/home/joomla/plugins/content/pagebreak.php
on line
43
Strict Standards
: Non-static method JRequest::getVar() should not be called statically in
/web/htdocs/www.novaitinera.it/home/joomla/libraries/joomla/environment/request.php
on line
217
Strict Standards
: Non-static method JRequest::_cleanVar() should not be called statically in
/web/htdocs/www.novaitinera.it/home/joomla/libraries/joomla/environment/request.php
on line
151
Strict Standards
: Non-static method JFilterInput::getInstance() should not be called statically in
/web/htdocs/www.novaitinera.it/home/joomla/libraries/joomla/environment/request.php
on line
577
Strict Standards
: Non-static method JPlugin::loadLanguage() should not be called statically in
/web/htdocs/www.novaitinera.it/home/joomla/plugins/content/pagebreak.php
on line
45
Strict Standards
: Non-static method JFactory::getLanguage() should not be called statically in
/web/htdocs/www.novaitinera.it/home/joomla/libraries/joomla/plugin/plugin.php
on line
113
Strict Standards
: Non-static method JString::strpos() should not be called statically in
/web/htdocs/www.novaitinera.it/home/joomla/plugins/content/emailcloak.php
on line
67
Strict Standards
: Non-static method JString::strpos() should not be called statically in
/web/htdocs/www.novaitinera.it/home/joomla/plugins/content/emailcloak.php
on line
73
Strict Standards
: Non-static method JFactory::getDBO() should not be called statically in
/web/htdocs/www.novaitinera.it/home/joomla/plugins/content/loadmodule.php
on line
24
Strict Standards
: Non-static method JString::strpos() should not be called statically in
/web/htdocs/www.novaitinera.it/home/joomla/plugins/content/loadmodule.php
on line
26
Strict Standards
: Non-static method JPluginHelper::getPlugin() should not be called statically in
/web/htdocs/www.novaitinera.it/home/joomla/plugins/content/pagebreak.php
on line
39
Strict Standards
: Non-static method JPluginHelper::_load() should not be called statically in
/web/htdocs/www.novaitinera.it/home/joomla/libraries/joomla/plugin/helper.php
on line
41
Strict Standards
: Non-static method JRegistryFormat::getInstance() should not be called statically, assuming $this from incompatible context in
/web/htdocs/www.novaitinera.it/home/joomla/libraries/joomla/registry/registry.php
on line
373
Strict Standards
: Non-static method JFilterInput::clean() should not be called statically, assuming $this from incompatible context in
/web/htdocs/www.novaitinera.it/home/joomla/libraries/joomla/registry/format.php
on line
45
Strict Standards
: Non-static method JRequest::getBool() should not be called statically in
/web/htdocs/www.novaitinera.it/home/joomla/plugins/content/pagebreak.php
on line
42
Strict Standards
: Non-static method JRequest::getVar() should not be called statically in
/web/htdocs/www.novaitinera.it/home/joomla/libraries/joomla/environment/request.php
on line
217
Strict Standards
: Non-static method JRequest::_cleanVar() should not be called statically in
/web/htdocs/www.novaitinera.it/home/joomla/libraries/joomla/environment/request.php
on line
151
Strict Standards
: Non-static method JFilterInput::getInstance() should not be called statically in
/web/htdocs/www.novaitinera.it/home/joomla/libraries/joomla/environment/request.php
on line
577
Strict Standards
: Non-static method JRequest::getBool() should not be called statically in
/web/htdocs/www.novaitinera.it/home/joomla/plugins/content/pagebreak.php
on line
43
Strict Standards
: Non-static method JRequest::getVar() should not be called statically in
/web/htdocs/www.novaitinera.it/home/joomla/libraries/joomla/environment/request.php
on line
217
Strict Standards
: Non-static method JRequest::_cleanVar() should not be called statically in
/web/htdocs/www.novaitinera.it/home/joomla/libraries/joomla/environment/request.php
on line
151
Strict Standards
: Non-static method JFilterInput::getInstance() should not be called statically in
/web/htdocs/www.novaitinera.it/home/joomla/libraries/joomla/environment/request.php
on line
577
Strict Standards
: Non-static method JPlugin::loadLanguage() should not be called statically in
/web/htdocs/www.novaitinera.it/home/joomla/plugins/content/pagebreak.php
on line
45
Strict Standards
: Non-static method JFactory::getLanguage() should not be called statically in
/web/htdocs/www.novaitinera.it/home/joomla/libraries/joomla/plugin/plugin.php
on line
113
Strict Standards
: Non-static method JString::strpos() should not be called statically in
/web/htdocs/www.novaitinera.it/home/joomla/plugins/content/emailcloak.php
on line
67
Strict Standards
: Non-static method JString::strpos() should not be called statically in
/web/htdocs/www.novaitinera.it/home/joomla/plugins/content/emailcloak.php
on line
73
Strict Standards
: Non-static method JFactory::getDBO() should not be called statically in
/web/htdocs/www.novaitinera.it/home/joomla/plugins/content/loadmodule.php
on line
24
Strict Standards
: Non-static method JString::strpos() should not be called statically in
/web/htdocs/www.novaitinera.it/home/joomla/plugins/content/loadmodule.php
on line
26
Strict Standards
: Non-static method JPluginHelper::getPlugin() should not be called statically in
/web/htdocs/www.novaitinera.it/home/joomla/plugins/content/pagebreak.php
on line
39
Strict Standards
: Non-static method JPluginHelper::_load() should not be called statically in
/web/htdocs/www.novaitinera.it/home/joomla/libraries/joomla/plugin/helper.php
on line
41
Strict Standards
: Non-static method JRegistryFormat::getInstance() should not be called statically, assuming $this from incompatible context in
/web/htdocs/www.novaitinera.it/home/joomla/libraries/joomla/registry/registry.php
on line
373
Strict Standards
: Non-static method JFilterInput::clean() should not be called statically, assuming $this from incompatible context in
/web/htdocs/www.novaitinera.it/home/joomla/libraries/joomla/registry/format.php
on line
45
Strict Standards
: Non-static method JRequest::getBool() should not be called statically in
/web/htdocs/www.novaitinera.it/home/joomla/plugins/content/pagebreak.php
on line
42
Strict Standards
: Non-static method JRequest::getVar() should not be called statically in
/web/htdocs/www.novaitinera.it/home/joomla/libraries/joomla/environment/request.php
on line
217
Strict Standards
: Non-static method JRequest::_cleanVar() should not be called statically in
/web/htdocs/www.novaitinera.it/home/joomla/libraries/joomla/environment/request.php
on line
151
Strict Standards
: Non-static method JFilterInput::getInstance() should not be called statically in
/web/htdocs/www.novaitinera.it/home/joomla/libraries/joomla/environment/request.php
on line
577
Strict Standards
: Non-static method JRequest::getBool() should not be called statically in
/web/htdocs/www.novaitinera.it/home/joomla/plugins/content/pagebreak.php
on line
43
Strict Standards
: Non-static method JRequest::getVar() should not be called statically in
/web/htdocs/www.novaitinera.it/home/joomla/libraries/joomla/environment/request.php
on line
217
Strict Standards
: Non-static method JRequest::_cleanVar() should not be called statically in
/web/htdocs/www.novaitinera.it/home/joomla/libraries/joomla/environment/request.php
on line
151
Strict Standards
: Non-static method JFilterInput::getInstance() should not be called statically in
/web/htdocs/www.novaitinera.it/home/joomla/libraries/joomla/environment/request.php
on line
577
Strict Standards
: Non-static method JPlugin::loadLanguage() should not be called statically in
/web/htdocs/www.novaitinera.it/home/joomla/plugins/content/pagebreak.php
on line
45
Strict Standards
: Non-static method JFactory::getLanguage() should not be called statically in
/web/htdocs/www.novaitinera.it/home/joomla/libraries/joomla/plugin/plugin.php
on line
113
Strict Standards
: Non-static method JLoader::import() should not be called statically in
/web/htdocs/www.novaitinera.it/home/joomla/libraries/loader.php
on line
186
Strict Standards
: Non-static method JPath::find() should not be called statically, assuming $this from incompatible context in
/web/htdocs/www.novaitinera.it/home/joomla/libraries/joomla/application/component/view.php
on line
547
Strict Standards
: Non-static method JError::isError() should not be called statically, assuming $this from incompatible context in
/web/htdocs/www.novaitinera.it/home/joomla/libraries/joomla/application/component/view.php
on line
193
Strict Standards
: Non-static method JText::_() should not be called statically, assuming $this from incompatible context in
/web/htdocs/www.novaitinera.it/home/joomla/components/com_idoblog/assets/templates/idobloger/tag.php
on line
4
Strict Standards
: Non-static method JFactory::getLanguage() should not be called statically, assuming $this from incompatible context in
/web/htdocs/www.novaitinera.it/home/joomla/libraries/joomla/methods.php
on line
120
Tag: usługi
2017.07.18
18:11:01
Nagrobki są robione z najróżniejszych surowców, które się od siebie różnią nie tylko samymi cenami, lecz także wyglądem i odpornością na oddziaływanie warunków atmosferycznych. Ostatni z wymienionych aspektów jest szczególnie istotny, gdyż w naszym klimacie nagrobki narażone mogą być na upały w lecie, silne mrozy oraz opady śniegu a również deszczu. Już po upływie paru lat mogą one spowodować pękanie materiału a także kruszenie jego struktury, a w rezultacie mniej elegancki wygląd czy nawet bardziej poważne ubytki konstrukcyjne. Z takich też powodów przede wszystkim warto przyjrzeć się temu, z jakich materiałów nagrobek będzie zrobiony, bo będzie to znacząco wpływać na jego żywotność. Generalnie stosowane materiały na
nagrobki Poznań
dzieli się na dwie zasadnicze grupy, czyli naturalne minerały i zrobione sztucznie. Kamienie sztuczne typu konglomeraty czy lastrika dużo mniej kosztują, i właściwie przygotowane zapewnią wysoką trwałość. Jednak nie przedstawiają się one tak okazale jak minerały naturalne, wprawione oko bez najmniejszych problemów będzie je odróżniać.
Wśród materiałów naturalnych z reguły stosowane są granity, marmury a także piaskowce. Marmur to najbardziej elegancki kamień, doskonale wygląda, jednak w naszej strefie klimatyczne niekoniecznie dobrze się sprawdza, ponieważ szybko ulega zniszczeniu. osób chwali również sobie piaskowiec, ze uwagi na łatwą obróbkę świetnie się sprawdza między innymi przy pomnikach a również różnych ozdobach. Ale najpopularniejszym a również wybieranym najczęściej typem kamienia do produkcji nagrobków jest naturalny granit, wyjątkowo trwały, solidny oraz jednocześnie bardzo ładny. Jedną z największych zalet tego materiału jest jego legendarna trwałość. Skała ta powstawała w wyjątkowo ekstremalnych warunkach przed milionami lat, dzięki temu właśnie jest faktycznie wytrzymała oraz solidna. Granit dostępny jest w sporej ilości odmian, jakie się różnią od siebie kolorystyką, ale także parametrami fizycznymi a także mechanicznymi, dzięki temu klienci dostają pokaźny wybór. Pomimo swoich właściwości granitowe nagrobki powinny być regularnie impregnowane, wówczas bez żadnego problem mogą wytrzymać przez kilkadziesiąt lat.
2017.07.16
17:28:21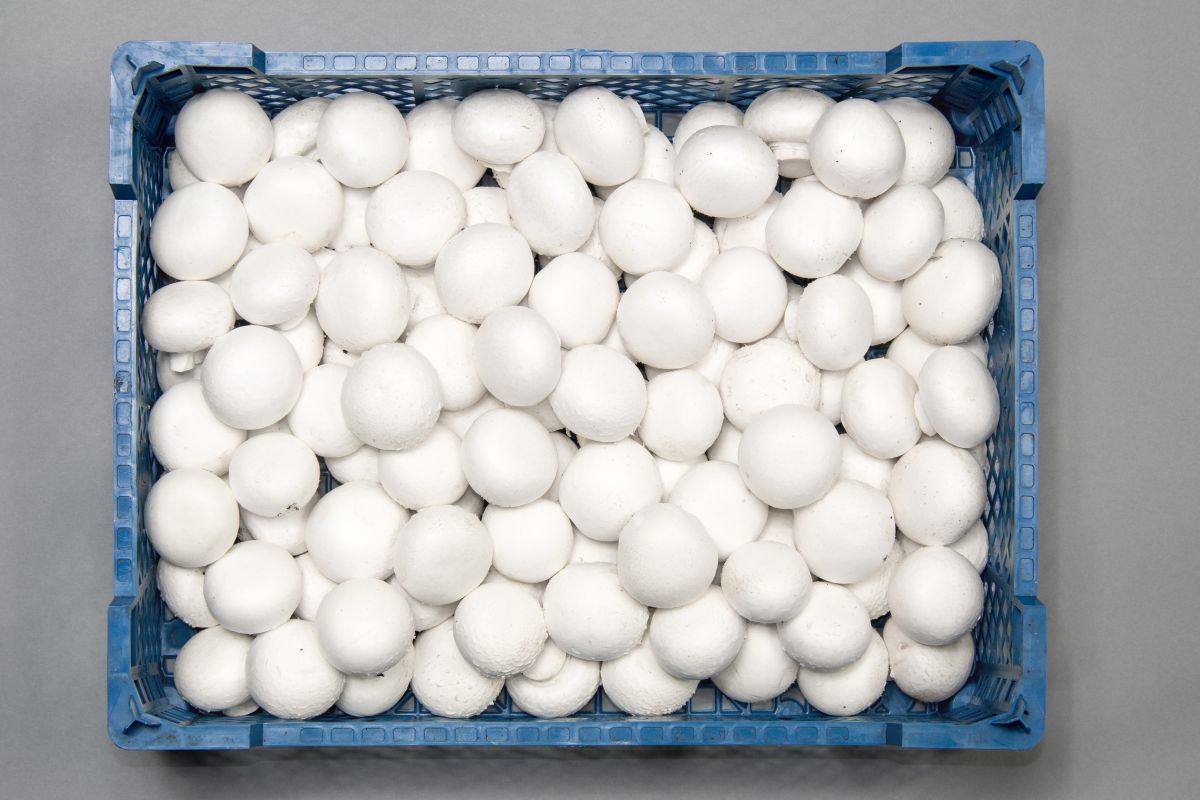 Pośród dużej ilości koncepcji na ciekawy biznes wymienia się czasami zaczęcie uprawy pieczarek. Grzyby te cieszą się sporą popularnością w polskiej kuchni, jak również wśród sąsiednich krajów. Ale patrząc na bardzo ładnie prezentujące się grzyby w białym kolorze niewiele osób jest świadomych, jak dużo należy pracy włożyć, aby pieczarki białe zagościły na stole. Osoby pragnące szybko się wzbogacić należy od razu przestrzec, że uprawa pieczarek to trudny i wymagający biznes. Przede wszystkim wymagają one faktycznie sporych środków finansowych już na samym starcie. Szacuje się, że na postawienie pomieszczeń i wyposażenie ich w odpowiedni sposób niezbędny będzie minimum milion złotych, a jeżeli będzie ich parę, to również będzie w porządku. Zainwestowane pieniądze zamrozić będzie trzeba na spory okres czasu, przeciętnie hodowla pieczarki będzie się zwracała po co najmniej 10 latach. I to pod warunkiem, że nie pojawią się problemy z rynkami zbytu czy chorobami. Osoby działające w tej branży uważają, że jest to ciężkie zajęcie, wymagające dużo wytrwałości i pracy.
Jednym z podstawowych elementów opłacalności biznesu związanego z pieczarkami jest zapewnienie stałych odbiorców.
Pieczarka brązowa
jest grzybem, który stosunkowo szybko się psuje, a wówczas bardzo dużo traci na swojej wartości. Od chwili ścięcia producent ma najwyżej kilka dni na to, aby wszystko sprzedać, jeśli nie zdąży będzie zmuszony do ich wyrzucenia. Dlatego też decydując się na tego typu inwestycję bezwzględnie trzeba sobie zagwarantować odpowiednią sprzedaż, aby nie trzeba było potem dopłacać do interesu. Następnym elementem, który trzeba wziąć pod uwagę, będzie zajęcie się produkcją. Pieczarki są bardzo wymagające, muszą mieć zapewnione odpowiednie warunki do rozwoju, na przykład wilgotność czy temperaturę. Wszelakie zaniedbania mogą się zakończyć niezbyt dobrze - grzyby nie urosną odpowiednio i nic się nie sprzeda. Problemów pojawi się przy tym naprawdę dużo, i potrzeba naprawdę długiego okresu czasu, żeby zostać prawdziwym specjalistą w tej dziedzinie. Plantatorzy pieczarek narzekają również, że ciężko im zatrudnić porządnych specjalistów którzy się znają się na uprawianiu tych grzybów.
2017.07.14
16:06:07
Utrata kogoś bliskiego to smutne wydarzenie, lecz bez względu na emocje trzeba przypilnować tego, aby zorganizować odpowiedni pogrzeb. W naszym kraju nadal najpopularniejsze jest grzebanie zmarłych osób w różnych grobowcach, a ładna mogiła pozwoli także na pamiętanie przez wiele długich lat. Przy założeniu oczywiście, że wytrzyma ona tak długo, dlatego też powinno się przed jej wyborem poświęcić nieco czasu, żeby nie popełnić jakiegoś błędu. Jeszcze całkiem niedawno sporą popularnością cieszyły się rodzinne, duże grobowce, ale dzisiaj dużo chętniej są wybierane kładzione na ziemnej mogile
nagrobki Poznań
. Niewątpliwie w dużym stopniu wynika to z ceny, koszt grobowca murowanego jest dużo większy niż dobrego jakościowo nagrobka. Dodatkowo grobowce są bardziej kłopotliwe w budowie i ewentualnym utrzymaniu, a w dużej ilości miejsc zwyczajnie wychodzą z mody, dlatego też stawia się ich coraz mniej. Nagrobek po prostu wystarczy odpowiednio ustawić na wybranym miejscu, bez kopania i budowlanych robót.
Szukając nagrobka trzeba zwrócić uwagę na parę ważnych rzeczy. Po pierwsze wielkość nagrobka dopasowana być powinna do ilości miejsca na cmentarzu, należy to sprawdzić w miarę dokładnie żeby potem nie było jakiś problemów w czasie stawiania. Kolejną kwestią jest wybór rodzaju materiału, z którego zostanie on zrobiony. Z całą pewnością odradzić tu należy nagrobki marmurowe. Wprawdzie bardzo ładnie on wygląda, lecz w naszym klimacie w szybkim tempie zaczyna niszczeć. Już dziesięć lat później często się okazuje, że będzie potrzeba wymienienia wszystkiego, z takich też powodów od razu jest lepiej postawić na lepsze materiały. Doskonale sprawdzi się za to granit, cechuje się on dużym poziomem odporności na działanie czynników atmosferycznych, solidnością i bardzo ładnym. Decydując się na granit powinno się uważać jednak na pomniki importowane z Chin. Kosztują one dużo mniej od krajowych, jednak różnie bywa z ich jakością. Można trafić na modele wykonane naprawdę dobrze, ale też takie, których lepiej jednak nie kupować.
2017.07.14
10:43:51
Zatkany odpływ kanalizacji czy też przeciekająca rura stanowią spory problem dla właścicieli mieszkań, a niejednokrotnie tego typu awarie przydarzają się w najmniej odpowiednim momencie. Z wieloma z nich osoba mająca pewne obycie z pracami manualnymi doskonale powinna sobie poradzić, lecz w niektórych przypadkach może być niezbędne zadzwonienie po fachowca. Przy cieknącej rurze niejednokrotnie potrzebne może być skuwanie murów i specjalistyczne uszczelnienie, a nie każdy posiada przykładowo w swoim domu nawet niewielką spawarkę. Częstym problemem są również przytkane rury do kanalizacji, co blokuje odprowadzanie ścieków. Metody domowe często pomagają, jednak leżeli przy ich użyciu nie uda się usunąć zatoru, to niezbędne będzie wezwanie do tego wyspecjalizowanej firmy. Na szczęście nie powinno być z tym żadnych problemów, ponieważ na rynku funkcjonuje ich dość duża liczba. Dodatkowo, nawet jeżeli taka awaria przydarzy się w godzinach nocnych, to również będzie można liczyć na sprawny i szybki przyjazd. Dbające o swoich klientów firmy przeważnie oferują usługi tego typu 24 godziny na dobę i w razie problemów mogą się szybko pojawić ze wsparciem.
Na wielkopolskim rynku sporą popularnością zaczęła się cieszyć firma
Wuko Poznań
, będąc obecna od wielu lat na rynku zdobyła bardzo duże doświadczenie. Dzięki temu oferuje ona obecnie całościowe usługi związane z naprawami kanalizacyjnych i wodnych instalacji, ich serwisem a także instalacją. Firma zatrudnia pracowników z dużym doświadczeniem, posiadających sporą praktykę i wprawę w realizowaniu takich prac. Nowoczesna baza sprzętowa umożliwia sprawne radzenie sobie nawet z najtrudniejszymi przypadkami, firma między innymi dysponuje sprzętem do ciśnieniowego oraz mechanicznego udrażniania rur kanalizacyjnych o zróżnicowanych średnicach. Dodatkowo w w jej ofercie jest również montaż instalacji grzewczych i sanitarnych, kontrole instalacji gazowych oraz doradztwo w kwestiach technicznych. Wystąpienie awarii można rzecz jasna dokonywać cały czas, wszystkie są usuwane sprawnie i szybko. Na pomoc firmy Wuko przede wszystkim mogą liczyć mieszkańcy Poznania a także jego najbliższych okolic.
2017.06.22
20:16:50
Na co dzień niezależnie od swojego wieku, spędzamy raz po raz więcej czasu w necie będąc również w szkole, domu bądź pracy. Ta inklinacja nie mogła przejść niedostrzeżona przez fachowców od promocji którzy właśnie w internecie dostrzegają okazję kolejnych zarobków. Skutkiem tego niemal każda firma posiada w sieci swoją stronę internetową, więc grunt żeby nasza witryna zainteresowała potencjalnych klientów bardziej niż witryny internetowe konkurencyjnych firm. Przedsiębiorcy na masową skalę odkryli, iż tą właśnie drogą jest szansa trafić do nowych kontrahentów a również, iż wobec tego rynek się automatycznie napędza. Jak wiadomo za sprawą internetu procesy promocyjne są sporo łatwiejsze a przy okazji bardziej efektywniejsze i to przy względnie niedużych nakładach. Skutkiem tego zupełnie nie zdumiewa zjawisko, że to strony internetowe Poznań stały się głównym koniem napędowym zbytu oraz reklamy usług i produktów.
Rzecz jasna w żadnym razie nie może to być nieplanowanie zmajstrowana witryna internetowa. Oczekując z tego tytułu wymiernych korzyści warto się w związku z tym postarać o najwyższej jakości stronę internetową, która będzie prężnie przyciągała kontrahentów. Wskazane toteż będzie gruntowne zaznajomienie się z sektorem kreatorów stron internetowych, poznanie opinii bieżących klientów, gdyż wyłącznie w takim razie liczyć możemy na solidną jakościowo internetową witrynę, a należy pomnieć, że tu,
projektowanie stron internetowych Poznań
odgrywa kluczową funkcję. Gdy nie ma żadnych wątpliwości do wyboru konkretnego wykonawcy naszej witryny wystarczy dogadać wszelakie detale i parafować stosowną umowę.
Same strony internetowej to w rzeczy samej nie wszystko, gdyż powinno się zrealizować właściwe działania aby taka taka strona internetowa została w sieci zauważona, tak aby ewentualny odbiorca szukający jakiejś artykułu czy też usługi trafił za sprawą internetowej wyszukiwarki właśnie na naszą stronę internetową a nie firmy rywalizującej. W tym wesprą nas firmy zajmujące się pozycjonowaniem stron internetowych. W naszym kraju a również swoją drogą w większości krajów na świecie na ogół używaną internetową wyszukiwarką są Google, w związku z tym to na niej należy się zwłaszcza skoncentrować. Firmy konstruujące strony internetowe nierzadko gwarantują także ich pozycjonowanie, a jeżeli nie wykonują tego osobiście to współpracują z agencjami, które realizują takie prace. za sprawą tego mamy sporo większą pewność, iż firma pozycjonująca jest odpowiedzialna, jeżeli kooperuje non stop z firmą wykonującą strony www.
2017.06.17
06:03:27
Pewno każda kobieta, która szykuje się niebawem do zamążpójścia chce wyglądać w dniu ślubu szczególnie, bo wiadomo, że uroczystość ta będzie obserwowana nie tylko przez przyjaciół i znajomych oraz naturalnie rodzinę, ale dodatkowo będzie udokumentowana za pomocą aparatu fotograficznego a również kamery. Po kilku latach, przeglądając fotografie, chcielibyśmy przywoływać te chwile z uśmiechem na twarzy, a nie koncentrować się na kiepskim makijażu czy też słabo prezentującym się welonie. Z tej racji jakiś czas przed ślubem, umawiamy się na testowe fryzury i głównie na poszukiwanie sukni ślubnej, bo to od niej w dużym stopniu zależy, jak pani młoda będzie się tego dnia prezentować.
W odniesieniu do nowoczesności
Znaczna część pań kategorycznie tymczasem odtrąca dotychczasową tradycję i dobiera niedługie
suknie ślubne
. Coraz nagminniej modele takiego typu znikają z półek salonów sukni ślubnych. Nie sposób odmówić im swoistego czaru pod względem wzrokowym oraz wygody w kwestii użytkowania. Niewątpliwie atutem nowoczesnych sukien jest eksponowanie kobiecości powiązanej z dziewczęcością a także subtelnością. Ta charakterystyczna kompozycja daje naprawdę godny podziwu efekt, ale dobór sukni to osobista decyzja każdej przyszłej młodej panny.
W duchu tradycji
Przyjęto w polskiej kulturze, że tradycyjne suknie ślubne raczej są długie i naturalnie w w białym kolorze, toteż większa część przyszłych młodych panien wybiera właśnie tego typu suknie. Obecni producenci funkcjonujący branży ślubnej oferują nam dość obszerną możliwość doboru fasonów, modeli a także tkanin. Dobór kreacji musi być jednak przede wszystkim zgodny z naszymi upodobaniami, a także z rodzajem naszej postury. Inne modele przeznaczone są dla osób filigranowych i drobnych, inne tymczasem dla tych, którzy mają szczególny rodzaj figury. Poprawne dostosowanie sukni ślubnej pomoże nam zatuszować delikatne felery a również wyeksponować plusy, co sprawi, że będziemy prezentować się niesłychanie olśniewająco. Sprawa doboru materiału, z jakiego zostanie sporządzona nasza suknia ślubna, zależy przede wszystkim od naszego smaku. Naprawdę jest w czym wybierać: tiul, satyna lub szyfon - grunt, byśmy czuć się w tym dobrze.
2017.06.16
11:58:17
W naszej strefie klimatycznej niezbędna jest sezonowa wymiana opon. Wynika to z tego, że letnie i zimowe opony mają zupełnie inny skład, a co się z tym wiąże różnią się parametrami. Zimowe opony mają dużą miękkość, nawet przy silnych mrozach są przyczepne. Jednak w lecie ścierają się błyskawicznie, szczególnie w wyższej temperaturze. Grozić to nie będzie letnim oponom, które z kolei w zimie mają bardzo słabą przyczepność. Widać więc że dwukrotna wymiana opon Poznań to obowiązek każdego właściciela samochodu, którego nie warto sobie lekceważyć. W najlepszym przypadku skończy się to potrzebą wymiany opon na nowe, lecz jeżdżenie na niewłaściwie dobranym ogumieniu może się nawet stać powodem niebezpiecznego wypadku. Dla części kierowców będzie się to wiązało z pewnymi uciążliwościami, na przykład potrzebą znalezienia jakiegoś miejsca na trzymanie drugiego zestawu. W takim przypadku bardzo przydatne może być przechowywanie opon Poznań, w ramach jakiego po wniesieniu niewielkiej opłaty będzie można przetrzymać opony w prawidłowych warunkach przez cały sezon.
Odwiedzenie wulkanizatora na pewno będzie wyśmienitym momentem na to, żeby ocenić ogólny stan opon. Podczas jazdy w naturalny sposób sie one zużywają, lecz spore znaczenie na to ma także stan układu zawieszenia. Nieodpowiednio ustawiona geometria Poznań będzie skutkować tym, że opony w pojeździe będą się znacznie szybciej ścierać na jednym brzegu. Jeśli opony zbyt mocno się zniszczą, to może być konieczne zakupienie nowych. Z takich też powodów należy systematycznie kontrolować ich stan i jeśli będzie taka potrzeba przeprowadzać odpowiednie naprawy. Podczas wymiany należy bardzo dokładnie sprawdzić, czy po połowie roku leżenia nie pojawiły się jakieś widoczne uszkodzenia. Są one bardzo niebezpieczne i mogą nawet spowodować pęknięcie opony przy większej prędkości. Z takich też powodów pod żadnym pozorem nie wolno zakładać opony, która jest uszkodzona w stopniu zagrażającym bezpieczeństwu jazdy. Nie powinno być natomiast z naprawianiem niedużych uszkodzeń, jakie mogą się przytrafić podczas jazdy, w takiej sytuacji
wulkanizacja Poznań
na pewno załatwi taką sprawę.
2017.06.15
13:39:07
Duża część osób samodzielnie wykonuje porządkowe prace w w swoim domu. Jednak w pewnych sytuacjach może się pojawić potrzeba wynajęcia firmy specjalizującej się w takich pracach, która wszystkim się zajmie. Tak jest na przykład przy dywanach, wykładzinach i tapicerkach. Samodzielne ich sprzątanie oczywiście jest możliwe, w sprzedaży jest naprawdę dużo preparatów dedykowanych do tego. Lecz zaawansowane nawet preparaty stosowane w domu nie będą miały takiej skuteczności, jak użycie specjalistycznego sprzętu do czyszczenia. To w praktyce sprzęty, jakie są stosowane firmy zajmujące się tego typu usługami zapewniają wysoki poziom skuteczności. W domu do dyspozycji się będzie miało szczotkę i zwykły odkurzacz, zaś bardziej profesjonalny karcher Zielona Góra może dużo więcej, między innymi stosuje parę i ma dużo silniejsze ssanie, które pozwala na wyeliminowanie większości wody. Poza tym używane środki także są dużo bardziej wydajne, są one dedykowane właśnie do takiego profesjonalnych urządzeń.
Firm które się zajmują tego typu usługami jest na rynku naprawdę dużo, więc niekiedy z wyborem może być pewien problem, w szczególności jeżeli nic poleconego się nie ma. Czasami niestety trafiają się firmy niezbyt rzetelnie podchodzące do zleconej pracy, i takich trzeba się wystrzegać. Duże wsparcie przy wybieraniu zapewni sieć internetowa, i to na paru różnych płaszczyznach. Na początku należy się przyjrzeć internetowej stronie, na której powinny być umieszczone podstawowe informacje o zakresie usług, stosowanych urządzeniach a także cenniku. Jeśli strona będzie kiepsko wyglądała, to podobnie może być z wykonywanymi zleceniami. Można też przeglądnąć opinie, na wielu forach i serwisach tematycznych klienci prezentują swoje wrażenia po zakończonej wizycie. Jeżeli
czyszczenie tapicerki samochodowej Zielona Góra
wykonane zostało byle jak to na pewno podzielą się tym z innymi. Opinii można też zasięgnąć pośród swoich znajomych, którzy kiedyś takie usługi kiedyś zlecali. Oni także mogą służyć cennymi wskazówkami i podać kontakt do firmy sprzątającej, z której byli usatysfakcjonowani.
2017.06.14
17:30:11
Podszewki stanowią istotny element odzieży, choć mnóstwo ludzi zupełnie nie ma tego świadomości. Również duża ilość producentów podszewek unika, gdyż sporo zwiększają ogólne koszty i są dość pracochłonne. A przecież wszycie podszewki zapewnia znacznie lepsze układanie się poszczególnych ubrań. Eliminuje ona różnego rodzaju załamania, zapewniając dużo spójniejszą sylwetkę ciała, a co za tym idzie lepszą prezencję. Poza tym wykorzystana podszewka znacząco przedłuża żywotność zakładanej odzieży. Górny materiał nie nie będzie się wówczas przyklejał do ciała noszącego, a będzie się ślizgał po powierzchni. Tym sposobem ubrania nie muszą być tak często prasowane, co będzie wpływało na to, że posłużą dłużej. Podszewka ogranicza także prezentujące się niezbyt ładnie wypychanie ubrań w niektórych miejscach, co także ma duży wpływ na ich żywotność. Zapomnieć też nie można o tym, że podszewki mają ocieplające właściwości. Wszywając podszewkę dostarcza się dodatkowej ochrony przed warunkami atmosferycznymi, i to bardzo skuteczną. Z takich też powodów w lepszej gatunkowo odzieży w dalszym ciągu często są one spotykane, ponieważ ich użycie zapewnia liczne korzyści.
Podszewki są wykonywane z rozmaitych materiałów. Powinny one przede wszystkim podkreślać charakter wierzchniej tkaniny, dając odpowiedni jej wygląd. Dodatkowo jest istotne, żeby nie były nieprzyjemne dla ciała, ponieważ często mają z nim bezpośredni kontakt. Kolorystyka jest bardzo różnorodna, wszystko tu będzie zależało od pomysłów i fantazji projektanta, choć rzecz jasna pewne kanony warto mieć na uwadze. Bardzo dobrymi, ale też stosunkowo drogimi materiałami do wykonywania podszewek są jedwab i wiskoza. Ze względu na swoje cechy doskonale się sprawdzają zwłaszcza przy ubraniach zakładanych na gołą skórę. Do wszystkich rodzajów odzieży doskonale nadają się też sztuczne tkaniny, między innymi poliester.
Podszewka poliestrowa
to jedna z najtańszych podszewek, a jej ogromną zaletą jest wysoki poziom wytrzymałości. Tego typu podszewki są często spotykane między innymi w zimowych płaszczach i kurtkach, oraz sukienkach. Dostępne są w bardzo szerokiej gamie kolorów, dzięki czemu bez żadnego problemu można je będzie dobrać do danego ubrania.
2017.06.14
11:13:02
Spora część kierowców bardzo jest zdziwionych, jak w pewnej chwili się okazuje, że ich auto nagle się zatrzymuje w szczerym polu. O ile będzie to miało miejsce w niewielkiej odległości od miejsca zamieszkania to można będzie zatelefonować po kogoś z rodziny albo sąsiada, kto pomoże. Lecz nie w każdym przypadku taka możliwość będzie, szczególnie jeżeli będzie to gdzieś dalej. I wówczas nie ma innej możliwości, jak zadzwonić po pomoc drogową, która zajmie się profesjonalnie zepsutym samochodem. W dobrym położeniu są osoby posiadające wykupione ubezpieczenie Assistance, wtedy mogą liczyć na szybką, sprawną i co najistotniejsze bezpłatną pomoc. Jeśli jednak ktoś takiego ubezpieczenia nie posiada, to liczyć się musi z określonymi kosztami, które w dużej mierze będą zależne od tego, ile będzie holowania. Dlatego też wybierając się w jakąś dłuższą podróż warto sprawdzić dokładnie, jakie możliwości będzie się miało wzdłuż trasy. Pewna grupa kierowców przygotowuje się tak dokładnie, że ze sobą biorą informacje kontaktowe do firm zlokalizowanych wzdłuż trasy przejazdu. W wielu przypadkach nic im się w podróży nie dzieje, ale jeżeli coś się jednak stanie, to są na nią dobrze przygotowani.
Firm jakie się zajmują holowaniem oraz naprawami zepsutych podczas jazdy aut działa w naszym kraju dość dużo, dlatego też powinno się podczas wyboru zwrócić swoją uwagę na kilka dość istotnych spraw. Po pierwsze istotny powinien być czas przyjazdu, szczególnie podczas zimy ma to ogromne znaczenie. Z tego też powodu profesjonalna
pomoc drogowa Konin
dysponować powinna co najmniej kilkoma pojazdami, żeby w tym samym czasie mogła obsłużyć parę zleceń. Istotne jest również to, czy pracownicy takiej firmy będą umieli zrealizować drobne naprawy na miejscu. Spora część tego typu przypadków obejmuje proste awarie, jakie z powodzeniem rozwiąże się bez konieczności holowania. Większość kierowców przy wyborze będzie też patrzeć na ceny, zwłaszcza że tego typu usługi nie zaliczają się do najtańszych. Przy holowaniu płaci się przede wszystkim za przejechane kilometry, więc dobrze jest znaleźć firmy operujące na lokalnym rynku, wówczas i koszty będą mniejsze, i szybciej można będzie liczyć, że ktoś po prostu przyjedzie.
2017.06.10
09:10:04
Wszystkie prace na większej wysokości wymagają odpowiedniego zabezpieczenia. Spadnięcie nawet z niewysoka może się zakończyć tragicznie, a niejednokrotnie wysokości mogą nawet sięgać dwudziestu metrów. W tego typu przypadkach bardzo dobrym rozwiązaniem na pewne i skuteczne zabezpieczenie są koszowe podnośniki. Oferowane są one w w licznych wielkościach i modelach, a ich charakterystyczną cechą jest kosz o odpowiedniej wielkości, w jakim w bezpieczny sposób będzie można stać podczas prac. Jednym z najistotniejszych parametrów, jakimi cechują się podnośniki koszowe, jest wysokość, na jaką mogą one wznieść kosz roboczy. Istotny jest także maksymalny udźwig, od niego będzie bowiem zależeć ilość osób mieszczących się w środku wraz z wyposażeniem niezbędnym do pracy. Ogromnym plusem podnośników koszowych jest ich bezpieczeństwo. Każdy kosz posiada odpowiednie barierki ochronne, zapobiegające wypadnięciu, a oprócz tego często wykorzystuje się uprzęże ochronne. Dodatkowo urządzenia są w odpowiedni sposób chronione przed przypadkowym przechyleniem.
Podnośniki koszowe powszechnie się wykorzystuje do prac budowlanych, niejednokrotnie sięgają także po nie firmy zarządzające reklamami czy też zajmujące się pracami porządkowymi albo zielenią. Jeśli ktoś będzie często potrzebował korzystać z urządzenia tego typu, to korzystną opcją będzie jego kupno. Ich wybór na rynku jest naprawdę duży, od całkiem małych aż po potężne podnośniki instalowane na ciężarówkach. Jeśli jednak nie będzie konieczności regularnego ich używania, to z całą pewnością lepszą opcją może być
wynajem podnośników koszowych Poznań
. Na rynku działa spora liczba firm jakie świadczą takie usługi, bez większych problemów można taki podnośnik nająć na jakiś czas. Warto jednak pamiętać przy tym, że używanie podnośnika będzie wymagała odpowiednich umiejętności i doświadczenia. Jeżeli ktoś nie będzie takich miał ani też nie ma pracownika, który mógłby się tym zająć, to mimo wszystko ma jeszcze jedną opcję. Może mianowicie zamówić sprzęt wraz z całościową obsługą, usługi podnośnikiem koszowym także proponowane są przez liczne firmy operujące w tej branży.
2017.06.10
00:01:40
Należyte zabezpieczenie towarów na czas transportu ma bardzo duże znaczenie. W wielu przypadkach są przewożone drogie przedmioty, jakich zniszczenie lub uszkodzenie naraziłoby na duże finansowe straty. Z tego też powodu wykorzystuje się różne sposoby zabezpieczeń, które pozwalają na bezpieczny i wygodny transport, a jedną z używanych najczęściej są
skrzynie transportowe
. Ich wykorzystanie daje pewność, że wszystkie ładunki podczas podróży będą zabezpieczone w odpowiedni sposób przed możliwością uszkodzenia, oraz próbami kradzieży. Skrzynie transportowe oferowane są w dużej liczbie odmian, które się różnią rozmiarem i funkcjonalnością. W wielu przypadkach całkowicie wystarczą modele ażurowe, na przykład do transportu pojazdów, maszyn czy urządzeń. Jeżeli będzie potrzebna znacznie lepsza ochrona, to powinna ją zapewnić pełna skrzynia transportowa na wymiar. Tego typu skrzynie są trwałe, bardzo porządnie wykonane i chronią w odpowiedni sposób także przed działaniem czynników atmosferycznych. Podczas standardowego transportu każdy z towarów w środku jest całkowicie zabezpieczony przed możliwymi uszkodzeniami.
Wykorzystuje różne sposoby zabezpieczeń materiałów do transportowania
Jednym z chętniej używanych surowców do produkcji skrzyń transportowych jest naturalne drewno. Materiał ten jest tani, lekki i jednocześnie wyjątkowo wytrzymały, co ma przełożenie na cenę i parametry robionych z niego elementów. Aktualnie z reguły wykorzystuje się sklejki różnej grubości, ale drewniane deski też są często spotykane. Grubość materiału na ściankach dobierana jest w zależności od tego, co w skrzyni będzie przewożone, z tego też powodu podczas zamawiania trzeba też takie informacje podać. Szczególnie istotne jest dno, które będzie przenosiło wszystkie obciążenia podczas załadunku oraz rozładunku. Sklejka w w porównaniu z pełnym drewnem ma tę niezaprzeczalną zaletę, że przy identycznej grubości jest znacznie wytrzymalsza. Dzięki temu na gotowy element jest potrzebne znacznie mniej surowca, co przekłada się na wagę i końcową cenę. Co istotne dla zamawiających, praktycznie każdy producent skrzyń transportowych daje możliwość przygotowania ich w dowolnych wymiarach. Dzięki temu da się dobrać bardzo dokładnie zabezpieczenie do transportowanego towaru.
2017.06.08
12:03:47
Do niedawna jeszcze dużą popularnością się cieszyły większe grobowce, niejednokrotnie z kilkoma miejscami na trumny w środku. Aktualnie dużo częściej wybiera się nagrobki, stały się one pewnym standardem na naszych cmentarzach. Z całą pewnością wpływ na to mają ceny, wybudowanie grobowca o dużym rozmiarze to dużo droższe rozwiązanie niż dużo mniejszego nagrobka. Wybierając go przede wszystkim trzeba zacząć od zmierzenia dokładnie dostępnej powierzchni. Jest to o tyle ważne, że będzie można w maksymalny sposób wykorzystać dostępną przestrzeń. Przeciętne
nagrobki Poznań
mają wymiary 190x90 jeśli chodzi o pojedynczy oraz 190x150 przy podwójnym nagrobku. Oczywiście wymiary te mogą się różnić, zależnie od dostępnej powierzchni, zasad ustalonych przez administrację cmentarza i oczekiwań zamawiającego. Warto pamiętać przy tym, że im zamawiany nagrobek będzie większy lub też będzie miał bardziej skomplikowane kształty, tym będzie więcej kosztował. Czasami ceny mogą być nawet kilkukrotnie wyższe niż przy standardowych konstrukcjach.
Bardzo ważną rzeczą w czasie wyboru nagrobka jest rodzaj materiału, z którego zostanie on wykonany. Wybrany materiał przekłada się nie tylko na ostateczną cenę, ale także na poziom trwałości. Nagrobki będą narażone na bardzo różne warunki pogodowe, panujące w naszym klimacie, od dużych temperatur aż po kilkudziesięcio stopniowe mrozy, deszcz i śnieg. Dlatego też materiał na nagrobek musi przetrwać to wszystko przez długie lata, bowiem w końcu każdy oczekiwał będzie od nagrobka takiej żywotności. Producenci nagrobków wykonują je z przeróżnych materiałów, na przykład lastriko, konglomeratów czy kamieni pochodzenia naturalnego. Te ostatnie słusznie cieszą się dużym powodzeniem, ponieważ charakteryzują się wysoką trwałością i bardzo ładnie wyglądają. Z całą pewnością można jako materiał do produkcji nagrobka polecić granit, ale trzeba zwrócić uwagę na to, skąd pochodzi. Za to w naszej strefie klimatycznej wcale się nie sprawdza marmur, mimo że bardzo ładnie on wygląda. Skała ta cechuje się dużą delikatnością, i już po upływie paru lat może się na niej pojawić erozja spowodowana mrozem oraz wodą.
Strict Standards
: Non-static method JFactory::getLanguage() should not be called statically, assuming $this from incompatible context in
/web/htdocs/www.novaitinera.it/home/joomla/libraries/joomla/html/pagination.php
on line
198
Strict Standards
: Non-static method JText::_() should not be called statically, assuming $this from incompatible context in
/web/htdocs/www.novaitinera.it/home/joomla/libraries/joomla/html/pagination.php
on line
475
Strict Standards
: Non-static method JFactory::getLanguage() should not be called statically, assuming $this from incompatible context in
/web/htdocs/www.novaitinera.it/home/joomla/libraries/joomla/methods.php
on line
120
Strict Standards
: Non-static method JRoute::_() should not be called statically, assuming $this from incompatible context in
/web/htdocs/www.novaitinera.it/home/joomla/libraries/joomla/html/pagination.php
on line
478
Strict Standards
: Non-static method JFactory::getApplication() should not be called statically, assuming $this from incompatible context in
/web/htdocs/www.novaitinera.it/home/joomla/libraries/joomla/methods.php
on line
41
Strict Standards
: Non-static method JFactory::getConfig() should not be called statically, assuming $this from incompatible context in
/web/htdocs/www.novaitinera.it/home/joomla/includes/application.php
on line
372
Strict Standards
: Non-static method JLoader::import() should not be called statically in
/web/htdocs/www.novaitinera.it/home/joomla/libraries/loader.php
on line
186
Strict Standards
: Non-static method JRouter::getInstance() should not be called statically, assuming $this from incompatible context in
/web/htdocs/www.novaitinera.it/home/joomla/libraries/joomla/application/application.php
on line
671
Strict Standards
: Non-static method JError::isError() should not be called statically, assuming $this from incompatible context in
/web/htdocs/www.novaitinera.it/home/joomla/libraries/joomla/application/application.php
on line
672
Strict Standards
: Non-static method JURI::buildQuery() should not be called statically, assuming $this from incompatible context in
/web/htdocs/www.novaitinera.it/home/joomla/libraries/joomla/application/router.php
on line
374
Strict Standards
: Non-static method JSite::getMenu() should not be called statically, assuming $this from incompatible context in
/web/htdocs/www.novaitinera.it/home/joomla/includes/router.php
on line
419
Strict Standards
: Non-static method JApplication::getMenu() should not be called statically, assuming $this from incompatible context in
/web/htdocs/www.novaitinera.it/home/joomla/includes/application.php
on line
345
Strict Standards
: Non-static method JLoader::import() should not be called statically in
/web/htdocs/www.novaitinera.it/home/joomla/libraries/loader.php
on line
186
Strict Standards
: Non-static method JMenu::getInstance() should not be called statically, assuming $this from incompatible context in
/web/htdocs/www.novaitinera.it/home/joomla/libraries/joomla/application/application.php
on line
717
Strict Standards
: Non-static method JError::isError() should not be called statically, assuming $this from incompatible context in
/web/htdocs/www.novaitinera.it/home/joomla/libraries/joomla/application/application.php
on line
718
Strict Standards
: Non-static method JURI::base() should not be called statically, assuming $this from incompatible context in
/web/htdocs/www.novaitinera.it/home/joomla/includes/router.php
on line
109
Strict Standards
: Non-static method JText::_() should not be called statically, assuming $this from incompatible context in
/web/htdocs/www.novaitinera.it/home/joomla/libraries/joomla/html/pagination.php
on line
482
Strict Standards
: Non-static method JFactory::getLanguage() should not be called statically, assuming $this from incompatible context in
/web/htdocs/www.novaitinera.it/home/joomla/libraries/joomla/methods.php
on line
120
Strict Standards
: Non-static method JText::_() should not be called statically, assuming $this from incompatible context in
/web/htdocs/www.novaitinera.it/home/joomla/libraries/joomla/html/pagination.php
on line
483
Strict Standards
: Non-static method JFactory::getLanguage() should not be called statically, assuming $this from incompatible context in
/web/htdocs/www.novaitinera.it/home/joomla/libraries/joomla/methods.php
on line
120
Strict Standards
: Non-static method JText::_() should not be called statically, assuming $this from incompatible context in
/web/htdocs/www.novaitinera.it/home/joomla/libraries/joomla/html/pagination.php
on line
498
Strict Standards
: Non-static method JFactory::getLanguage() should not be called statically, assuming $this from incompatible context in
/web/htdocs/www.novaitinera.it/home/joomla/libraries/joomla/methods.php
on line
120
Strict Standards
: Non-static method JText::_() should not be called statically, assuming $this from incompatible context in
/web/htdocs/www.novaitinera.it/home/joomla/libraries/joomla/html/pagination.php
on line
499
Strict Standards
: Non-static method JFactory::getLanguage() should not be called statically, assuming $this from incompatible context in
/web/htdocs/www.novaitinera.it/home/joomla/libraries/joomla/methods.php
on line
120
Strict Standards
: Non-static method JRequest::getVar() should not be called statically, assuming $this from incompatible context in
/web/htdocs/www.novaitinera.it/home/joomla/components/com_idoblog/idoblog.php
on line
53
Strict Standards
: Non-static method JModuleHelper::getModules() should not be called statically, assuming $this from incompatible context in
/web/htdocs/www.novaitinera.it/home/joomla/libraries/joomla/document/html/html.php
on line
272
Strict Standards
: Non-static method JModuleHelper::_load() should not be called statically, assuming $this from incompatible context in
/web/htdocs/www.novaitinera.it/home/joomla/libraries/joomla/application/module/helper.php
on line
88
Strict Standards
: Non-static method JRequest::getBool() should not be called statically, assuming $this from incompatible context in
/web/htdocs/www.novaitinera.it/home/joomla/libraries/joomla/application/module/helper.php
on line
97
Strict Standards
: Non-static method JRequest::getVar() should not be called statically, assuming $this from incompatible context in
/web/htdocs/www.novaitinera.it/home/joomla/libraries/joomla/environment/request.php
on line
217
Strict Standards
: Non-static method JRequest::_cleanVar() should not be called statically, assuming $this from incompatible context in
/web/htdocs/www.novaitinera.it/home/joomla/libraries/joomla/environment/request.php
on line
151
Strict Standards
: Non-static method JFilterInput::getInstance() should not be called statically, assuming $this from incompatible context in
/web/htdocs/www.novaitinera.it/home/joomla/libraries/joomla/environment/request.php
on line
577